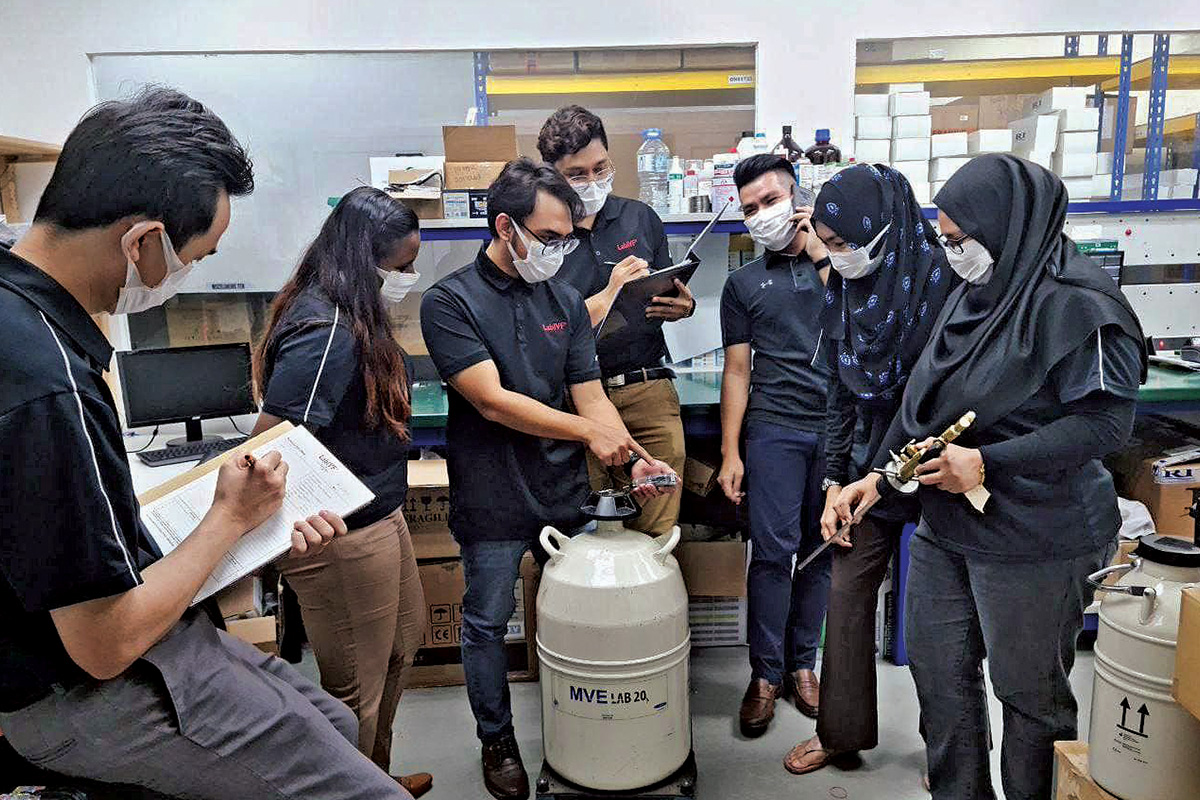 LabIVF (M) Sdn Bhd, a specialist devices supplier for the fertility treatment industry, has suffered its fair share of disappointments over the past year as the Covid-19 pandemic swept through the country in unprecedented fashion.
LabIVF found itself in the somewhat difficult position of being one of the few medical devices suppliers to struggle in the pandemic.
This is primarily due to its highly targeted niche market; the company supplies fertility-related medical devices to the public and private healthcare systems in Malaysia, and several other countries.
"It was difficult to take, because fertility treatments are considered non-essential medical services. As a result, the past year saw a drastic cutback in the service, both in the private and public healthcare systems in Malaysia," says Nisa' Esa, principal shareholder and general manager of LabIVF.
"So, while we were classified as a medical devices supplier, our fertility treatment niche meant that we found ourselves in the very strange position of being a devices supplier to a non-essential medical subsector."
This is not to say that demand for the service among the public fell. Nisa says demand for fertility treatment does not drop very much, if at all. There has always been strong demand for the service, and this was no different over the last year.
Unfortunately, it was a demand that went unfulfilled as public hospitals struggled under the weight of the pandemic, while private facilities saw their substantial international medical clientele restricted to their home countries, and unable to travel.
This was a double blow for LabIVF, as the company derives 40% of its business from government hospitals, with the rest coming from the private sector.
"There was a sharp drop in fertility treatment at government facilities, with much the same also happening in private hospitals. I don't have specific numbers for this, but I estimate that Malaysia experienced a drop in fertility treatment services of at least 40% to 50%. Naturally, the demand for fertility-related medical devices also shrank in tandem," Nisa explains.
As a result, LabIVF found itself hitting an unwanted milestone, with the company posting its first-ever annual loss, after 20 years in business.
Rough as it was for Nisa, she made the best of it and, even in the face of mounting losses, refused to cut staff or salaries. Indeed, LabIVF kept all of its staff on the payroll, and continued to pay their full salaries without delay.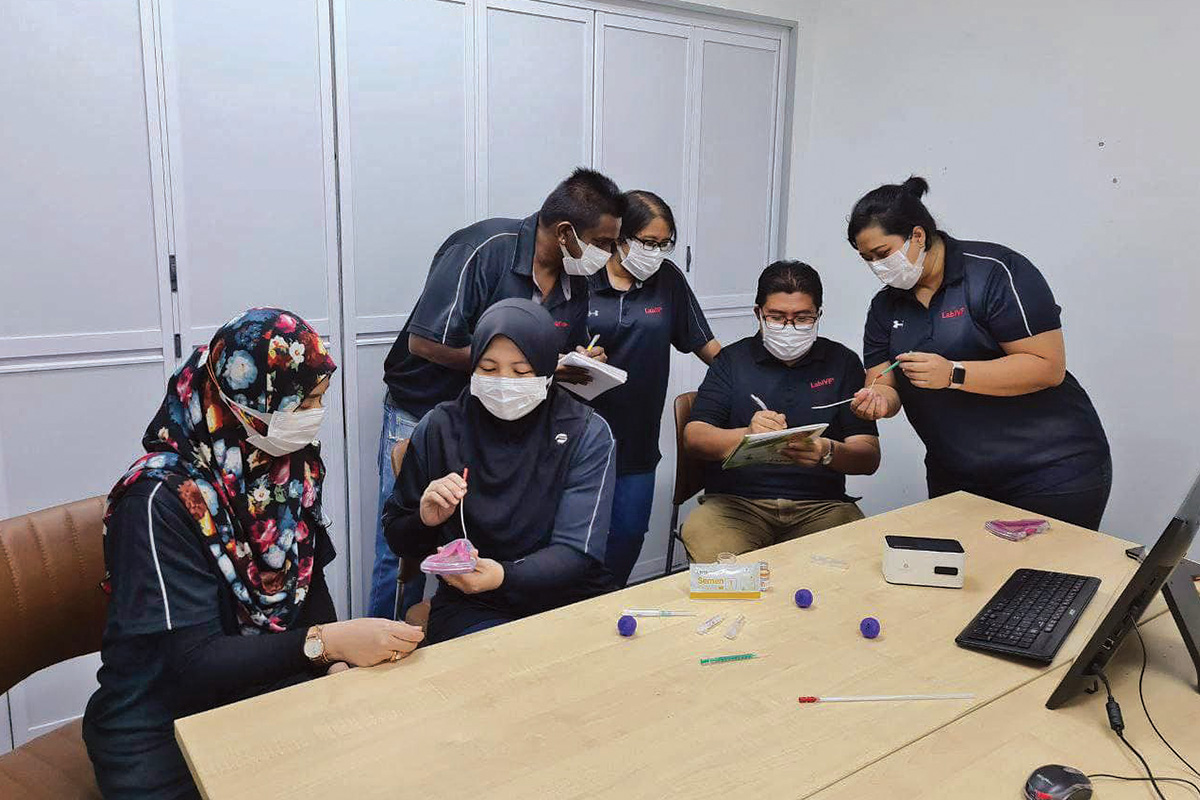 Fortuitous financing 
In all of this, she says, she was grateful for a stroke of very good fortune back in late 2019, just as the pandemic was beginning to surface in China. At this juncture, there had as yet been no indication that Covid-19 was going to shut the entire world down in just a few short weeks.
Right at the end of 2019, Nisa had applied for working capital facilities from Standard Chartered Malaysia, which was then approved at the start of 2020.
She applied for and received the funds via Standard Chartered's WOWnita tranche of financing, in collaboration with the Credit Guarantee Corporation (CGC). It is part of a broader push by Standard Chartered to support women-led businesses, such as LabIVF.
"The added cash infusion was a lifeline for us. We were very lucky to have secured the financing with Standard Chartered right before the pandemic came to Malaysia. We also applied for just about every single government incentive we qualified for. In short, our priority over the past year had been to just maximise our cash flow."
To this end, she adds that Standard Chartered proved to be much less complex to deal with than other institutions she has had to deal with in the past. "I recall Standard Chartered visiting our premises just to make sure that everything was in order. Soon after, we had our application approved," she says.
While the pandemic has been the most serious challenge she has faced so far, Nisa says that, as a woman, she has had additional considerations to bear in mind.
"I had always liked the idea of running my own business, just in terms of the kind of freedom it gives me. But I also knew that I very much wanted to start a family," says the now mother of four.
"As a young woman in the early 2000s with these ambitions, I felt I had to start my business very early on, while I was still young and single, because I was worried I would not have the time to do it once I was married with children."
True enough, when her former boss and mentor approached her with the idea of starting her own business, she jumped at the chance and set up LabIVF in 2006. 
"I think that women looking to start their own businesses need to be mindful of two things. First, there is no substitute for business performance. Ultimately, the way your business performs is how you will be judged. But having said that, the one other, more important, thing to cultivate as a business owner is trustworthiness."
Empowering female entrepreneurs
Commenting on Nisa's experiences in navigating the pandemic, Raj Tatavarty, managing director and head of business banking at Standard Chartered Malaysia, says: "We acknowledge the importance of accelerating gender parity and empowering women, which also happens to be part of our bank's diversity and inclusion agenda.
"This is why we are constantly trying to reach out to facilitate better access to financing for women-led businesses. In fact, we are the first bank in Malaysia to collaborate with CGC to launch WOWnita Portfolio Guarantee, a tailor-made scheme for women with majority ownership in a company.
"Given women's increasing role as key decision-makers, WOWnita is designed to encourage women to manage and grow their businesses, on their terms."
In conjunction with International Women's Day, Standard Chartered Business Banking is offering a waiver of 1% in structuring fees for Business
Installment Loans for the entire month of March 2021. For more information visit here or call 1-300-888-111.