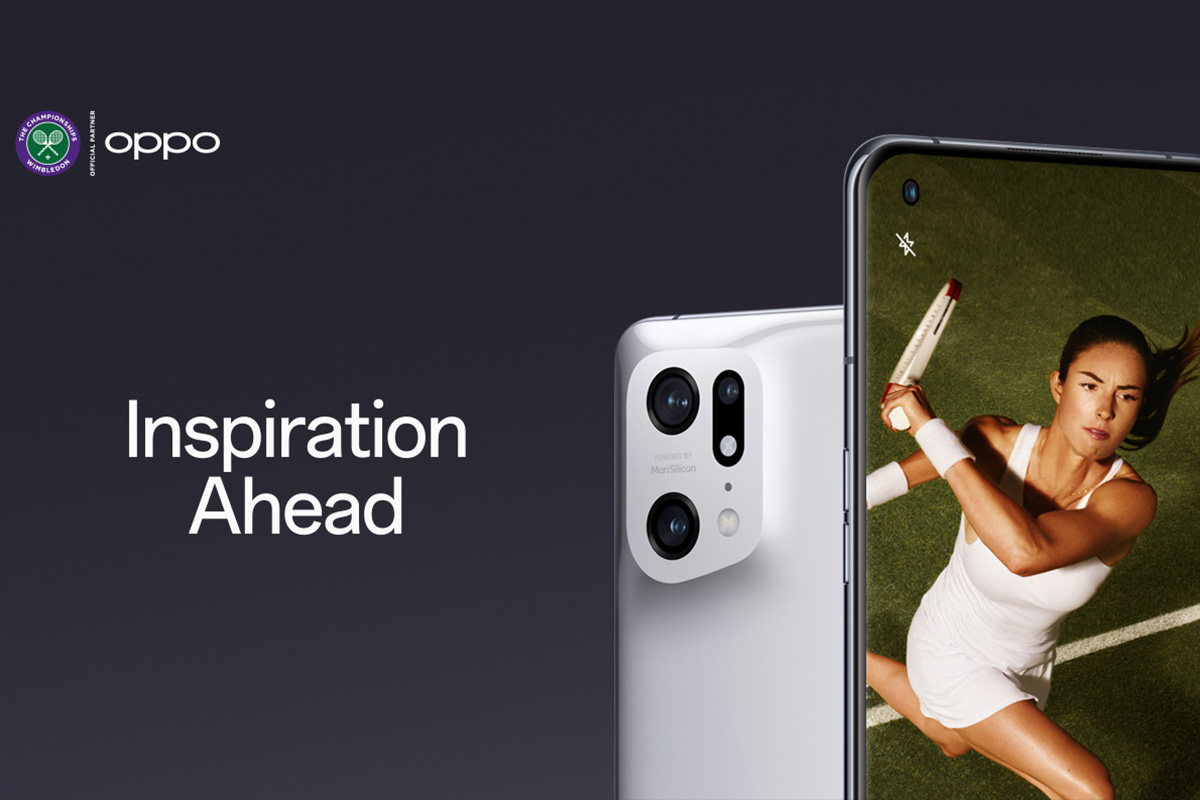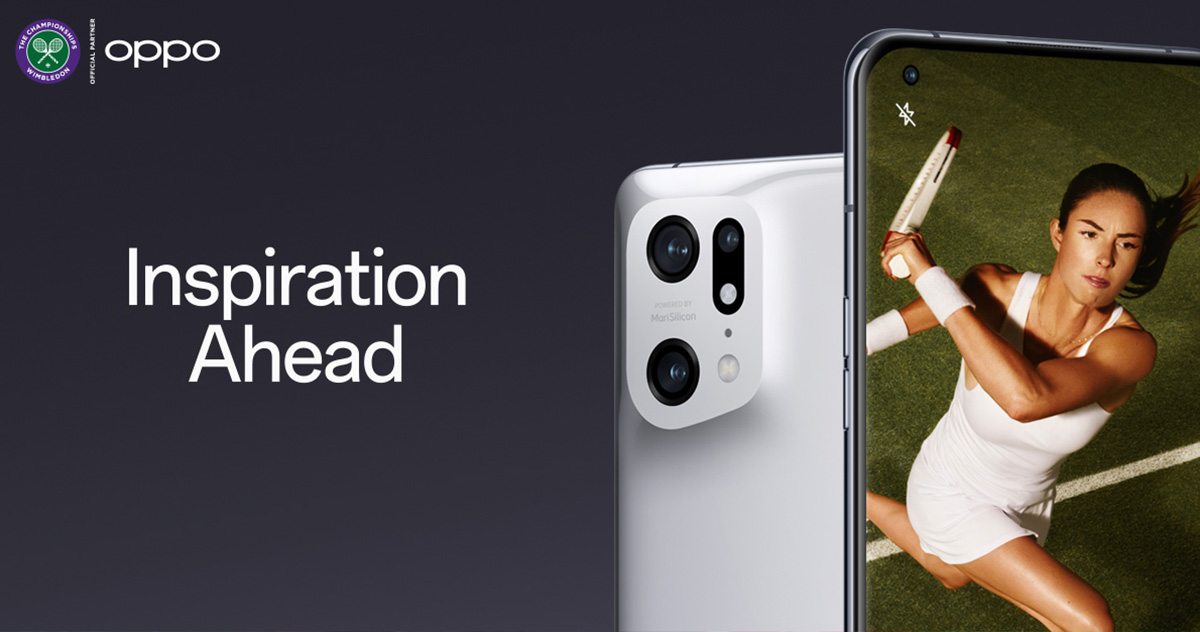 OPPO's partnership with Wimbledon allows tennis fans across the world to experience the grand slam through the power of technology
Wimbledon, the world's oldest tennis event, is well underway. Taking place from June 27 to July 10, Wimbledon exemplifies the very best in athletic performance, prestige and passion - the same qualities that tech giant OPPO shares with the only Grand Slam tennis event still held on grass.
As the tournament's official smartphone partner, OPPO continues to find new ways to bring the beauty of Wimbledon and world-class tennis closer to audiences.  In line with Wimbledon's motto of "In Pursuit of Greatness", OPPO has repeatedly demonstrated its capability and creativity in bringing the latest and greatest technologies to elevate digital lifestyles.
Staying true to its promise of delivering "Technology for Mankind, Kindness for the World", OPPO is highlighting its smartphone technology at The Championships through a fantastic line-up of events. Together with its flagship smartphone, the OPPO Find X5 Pro 5G, OPPO is focused on energising the beauty and relevance of Wimbledon through the power of innovation and technology.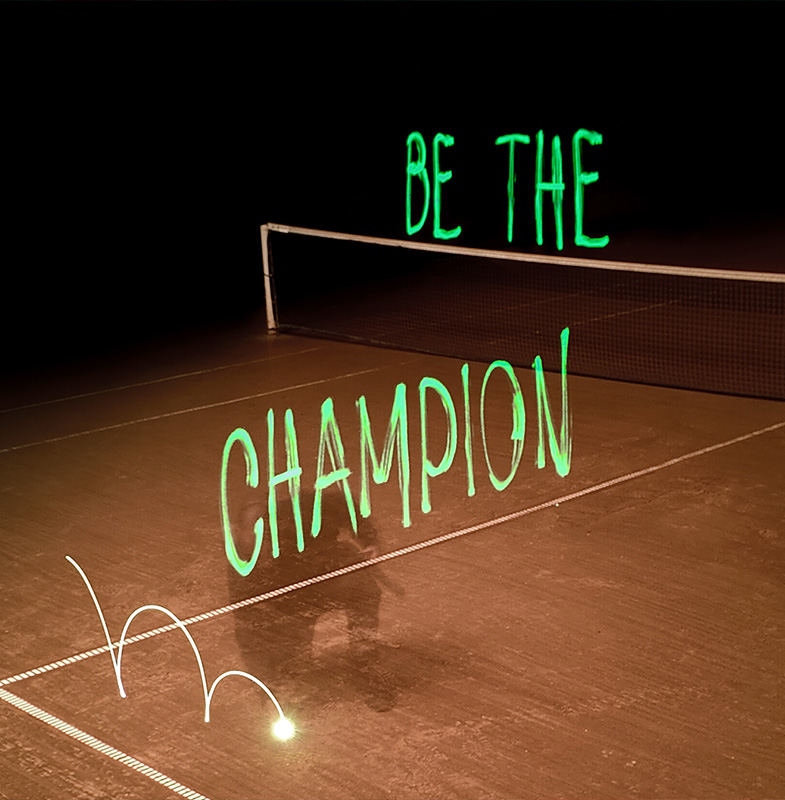 #Inspirational Light Painting sees experts creating works of art using low light photography available on OPPO Find X5 Pro 5G
The MariSilicon X is proof of that intent. With its impeccable craftsmanship and advanced technology, the MariSilicon X - the heart and soul of the Find X Series - represents the next significant advancement in smartphone photography. Built on cutting-edge imaging technology, MariSilicon X combines an advanced NPU, ISP and multi-tier memory architecture to deliver incredible performance with incomparable power efficiency. 
This translates to an enhanced user experience for imaging with industry-leading features such as real-time RAW processing, next-level computational video and stunning 4K AI Night Video capture with live preview. The MariSilicon X is also able to achieve vertical integration of the entire image processing pipeline, bringing users a revolutionary imaging experience unlike any they have seen before.
This was recently proven at the 2022 French Open, when OPPO, a premium partner of Roland-Garros since 2019, helped inject creativity and flair at the tournament. During the course of the competition, OPPO helped inspire tennis fans with its cutting-edge technology through the #Inspirational Light Painting campaign.
Launched in pace with the Roland-Garros tournament that began in late May, OPPO showed off stunning inspirational light painting photos taken globally, captured on the OPPO Find X5 Pro 5G. #Inspirational Light Painting highlights works by expert crew "painting" using the low-light photography mode on the OPPO Find X5 Pro 5G and the upcoming OPPO Reno8 Pro 5G.
The social media campaign demonstrated how the MariSilicon X is able to produce powerful night photography to capture every beam of light at the tournament. #Inspirational Light Painting enabled users to take full advantage of OPPO's advanced imaging technology to capture, watch and share thrilling moments in their lives.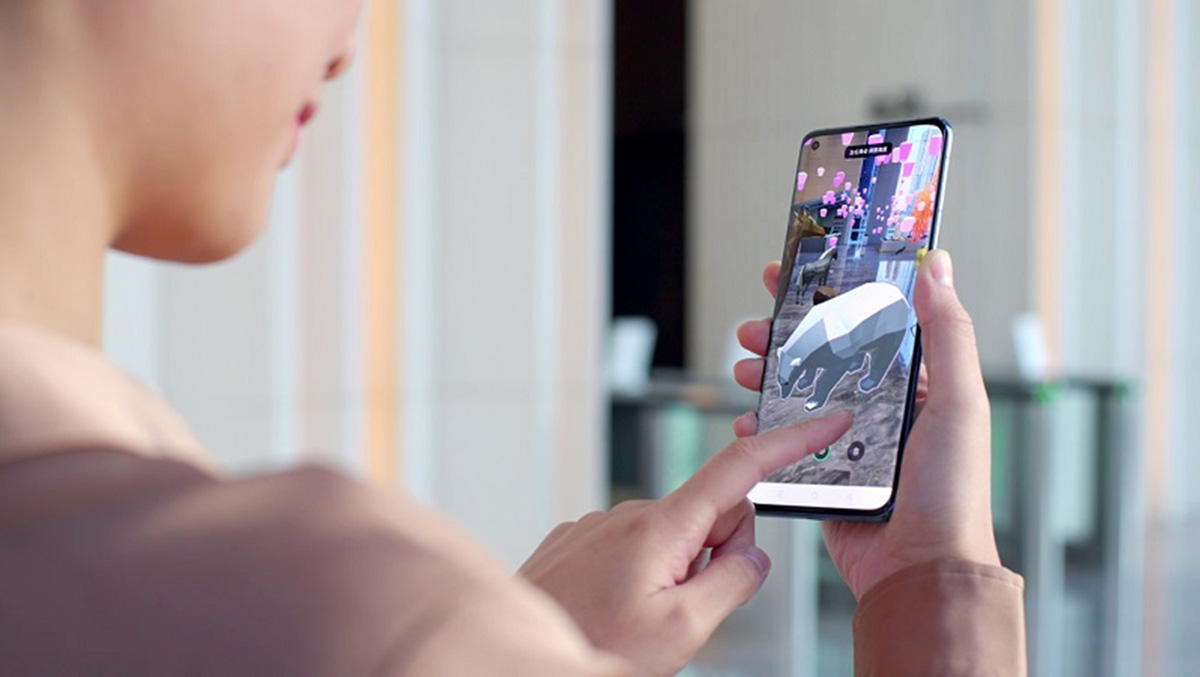 CybeReal is helping to create compelling AR experiences for today's tech-savvy consumers
At Wimbledon, OPPO's unique technology is also inspiring more people to witness, capture and participate in the authentic emotions and spirit on court through the #Inspirational AR (Augmented Reality) Experience. This allows fans to fully immerse themselves and experience the intense competition and vibrant high-resolution visuals through OPPO's newly generated AR application CybeReal, which is powered by real-time, spatial computing technology
The AR feature delivers innovative technologies such as self-researched graphics acquisition, visual positioning and underlying algorithms, which are applied and disseminated to users. Through #Inspirational AR, fans can enjoy an immersive experience of the Wimbledon courts for 14 days. They can also experience the 100th anniversary of the tournament as well as the 10 most classic championship stories and iconic moments from the Grand Slam event. 
Audiences off-site can also experience AR interactions at OPPO Wimbledon themed stores and online channels across the world. Taking audience interactivity to new heights, OPPO is also allowing fans to share the power of inspiration with rising tennis talents.  
In conjunction with the nomination and awarding of the Wimbledon Breakthrough Rising Star Award, an offline #InspirationAhead media workshop was held in conjunction with Wimbledon. At this event, fans were invited to experience OPPO AR technology and also share the past glory and records of the tournament, which will hopefully inspire a new generation of tennis talents. 
Through the power of innovation and advanced technology that OPPO has pioneered and revolutionised, the Chinese smartphone maker is creating a better tournament participation experience for tennis fans across the world. Just like how its flagship products like the OPPO Find X5 Pro 5G and the cutting-edge MariSilicon X NPU have created inventive and exciting ways for fans to experience Wimbledon 2022, OPPO will continue innovating technological concepts to elevate the smartphone user experience to new levels of engagement and excitement.
Keep up to date on all the action at Wimbledon 2022 with OPPO here.
Fans in Malaysia who want to experience Wimbledon can get a taste of the Grand Slam at the #InspirationAhead Tennis Game at My OPPO Space @ The Gardens Mall from 27 June until 10 July. Pay a visit to enjoy exciting offers and stand a chance to bring home a Limited-Edition Tennis Ollie and exclusive Wimbledon merchandise.