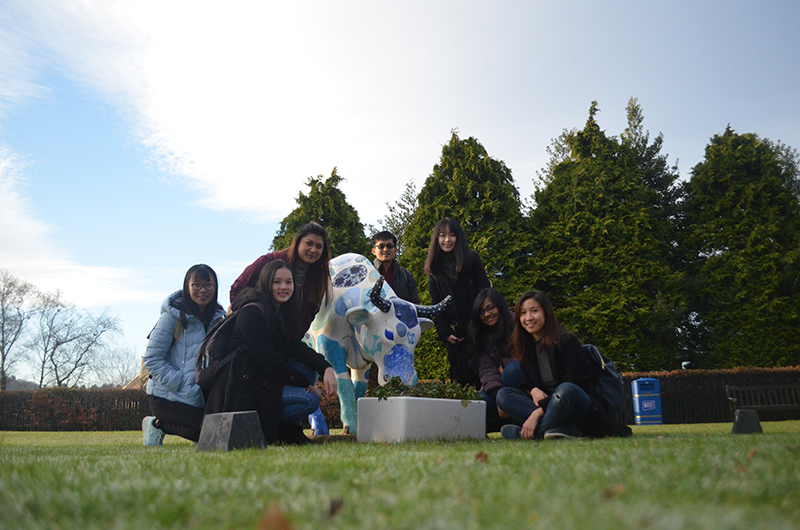 The Go Global Inter-campus transfer programme allows Heriot-Watt students to transfer to any of its global campuses, whether in Malaysia, the UK or the UAE, for part of their studies and even graduate there.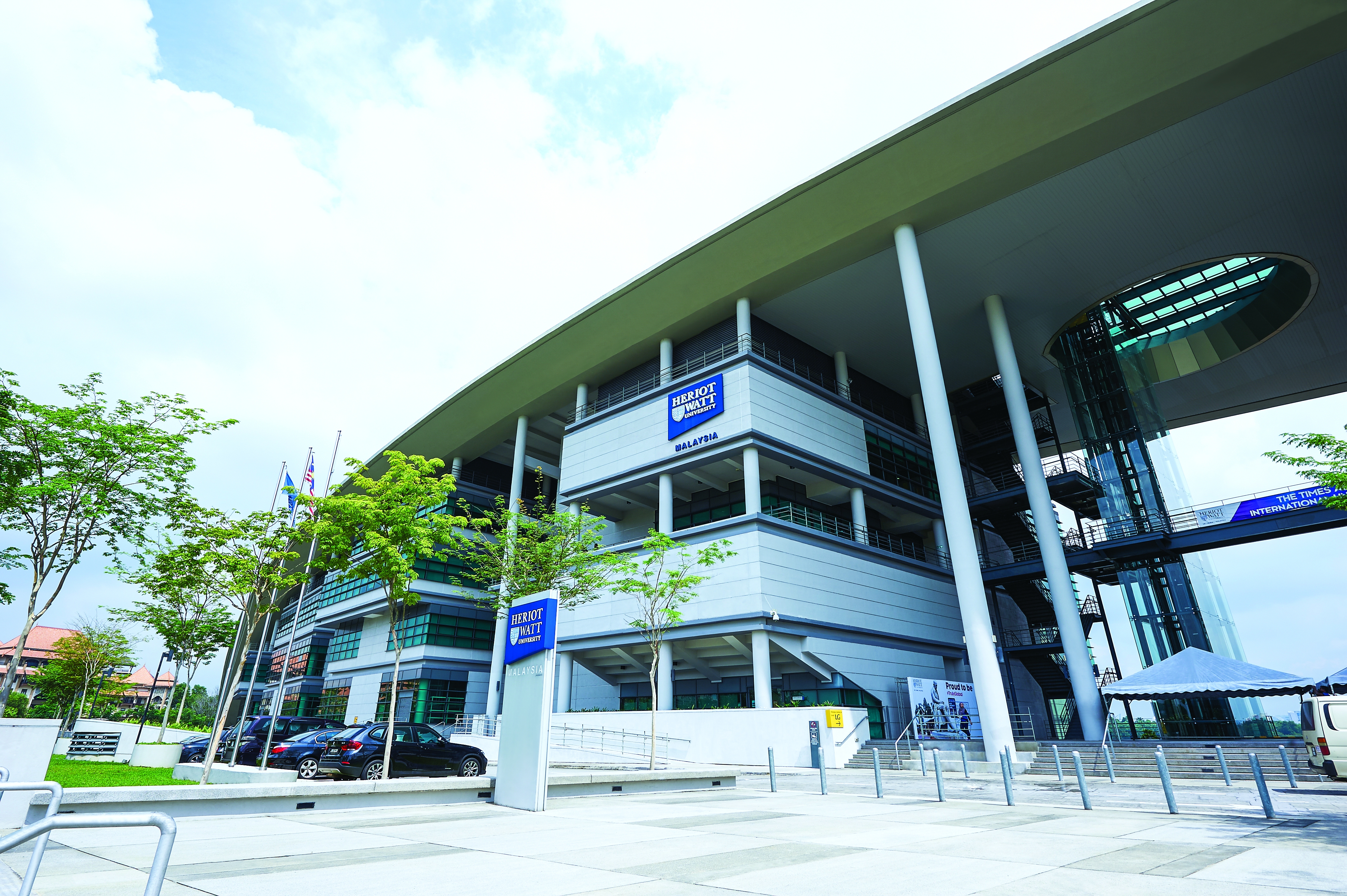 The Heriot-Watt University Malaysia campus is located in the vibrant Putrajaya city.
The Class of 2020 at Heriot-Watt University Malaysia graduated in absentia recently due to the current COVID-19 pandemic. To commemorate this special occasion, the university held its first ever virtual graduation celebration.
Prof Mushtak Al-Atabi, the Provost and Chief Executive Officer of Heriot-Watt University Malaysia, was on hand to give a special online address to the graduating class. "Class of 2020, you are special. This year has been especially tough with the onslaught of the pandemic," he acknowledged, "but remember this: 'Tough times never last, but tough people do.' I am especially proud of you for persevering and reaching this moment."
A total of 319 undergraduate and 18 postgraduate students received their scrolls, with 83% of them graduating with First and Second Class degrees. Awards were also presented to high-performing students.
These include MEng in Mechanical Engineering with Distinction graduate Dharma Seelan Rajiv William Raden, who was the proud recipient of the Frederic Barnes Waldron Best Student Award by the Institution of Mechanical Engineers (IMechE), for accumulating the highest average among her peers. Meanwhile, the Best Project Award, another IMechE award, was presented to MEng in Mechanical Engineering graduate Sim Zhi Hoong in recognition of his output and leadership in his final project.
Yap Kah Sin, an MEng in Chemical Engineering with Oil and Gas Technology (First Class) graduate, meanwhile, received the Chemical Engineering Discipline Prize (Outstanding MEng Student), which recognised his consistent effort and performance throughout his four years of study. On the other hand, Methene Briones Cutad, who graduated with a BEng in Chemical Engineering with Honours (First Class), received the award in the Outstanding BEng Student category. They were each also given RM500 in prize money.
Kah Sin did not think that he would win the award and credits his lecturers for playing an integral role in this achievement. "The lecturers were very helpful in answering our questions. Even when we sent in our questions via e-mail, we would get an explanation within hours. I also felt that they were able to integrate online teaching very smoothly during the pandemic," he elaborated.
Methene acknowledged that it was tough completing his final year projects due to the sudden campus shutdown. However, he found that this taught him to be more flexible and innovative. "I believe my resilience and perseverance helped me achieve this feat. It had not been an easy journey, but it was immensely worth it. I am grateful to my support system - my family and study group - for their unwavering encouragement and, of course, my professors and the board for this recognition," he said.
Additionally, BSc in Construction Project Management graduate Clarisse Wong Yen Nie was the proud winner of the CIOB (Malaysia) Construction Project Management Award, which is awarded by the Chartered Institute of Building Malaysia to the best student from the BSc in Construction Project Management programme at the Malaysia campus.
The Class of 2020 will have the opportunity to don their gown and mortarboard and walk the stage alongside the Class of 2021 at a special double convocation ceremony next year, which is set to coincide with Heriot-Watt University's bicentennial celebrations.
According to Prof Mushtak, "At Heriot-Watt, we take pride in ensuring that our graduates are well-equipped to not only overcome obstacles but also to pioneer new frontiers. This is more important than ever in the wake of the pandemic today. I look forward to our Class of 2020 making their mark as they guide the world down the road of recovery."
Heriot-Watt is certainly no stranger to preparing students for the real world. Among others, it is committed to providing them with a truly global educational experience that will stand them in good stead. Besides the Malaysia campus in Putrajaya, the university also has global campuses in the UK and the UAE, allowing it to offer a unique Go Global inter-campus transfer programme, whereby students are able to transfer to any of the global campuses seamlessly at any time they choose. This is especially important amidst the global uncertainties brought about by the pandemic.
"Many families now are worried about making plans to study abroad. The inter-campus transfer programme offers them flexibility and peace of mind. Students can begin their studies here at the Malaysia campus and transfer to either our UK or UAE campus when the pandemic situation improves," explained Prof Mushtak.
According to HE Charles Hay, the British High Commissioner to Malaysia, the UK has traditionally been a popular study destination among Malaysian students, and he looks forward to welcoming them there as it moves into a recovery phase. "The UK government is sending out messages of welcome to international students, stressing on the support they will get from both the government and places of higher education. Universities are also taking necessary steps to ensure a safe environment for students," he said.
Additionally, students are able to change their minds later and either choose to come back from the UK or UAE, or even decide to complete their studies fully in Malaysia. "No other university offers such flexibility, and this was especially appreciated by parents whose children were able to return home to continue their studies at the Malaysia campus when the pandemic struck," added Prof Mushtak.
Furthermore, students will enjoy a 20% waiver off tuition fees when they transfer to another campus, giving them the experience of studying abroad at a lower cost.
Previous inter-campus transfer participants have found the experience they gained abroad to be very useful. BEng Chemical Engineering graduate Florence Ong Woei Yng, who is now employed at BAE System in Glasgow, shared, "Studying abroad teaches you to be independent and have self-discipline and perseverance. It will push you beyond your comfort zone and you'll be amazed by what you can actually achieve. The experience will be truly life-changing and eye-opening. Becoming a global student is by far the best decision I've made!"
Heriot-Watt University Malaysia will be holding its Open Day on 15th and 16th August 2020 with physical distancing measures in place. You are welcome to visit its campus on these dates for a campus tour or to find out more about its flexible campus transfer programme as well as academic offerings. Alternatively, you may log on to https://hwumopenday2020.eventbrite.com or call +603 8894 3888/e-mail [email protected] for more details.