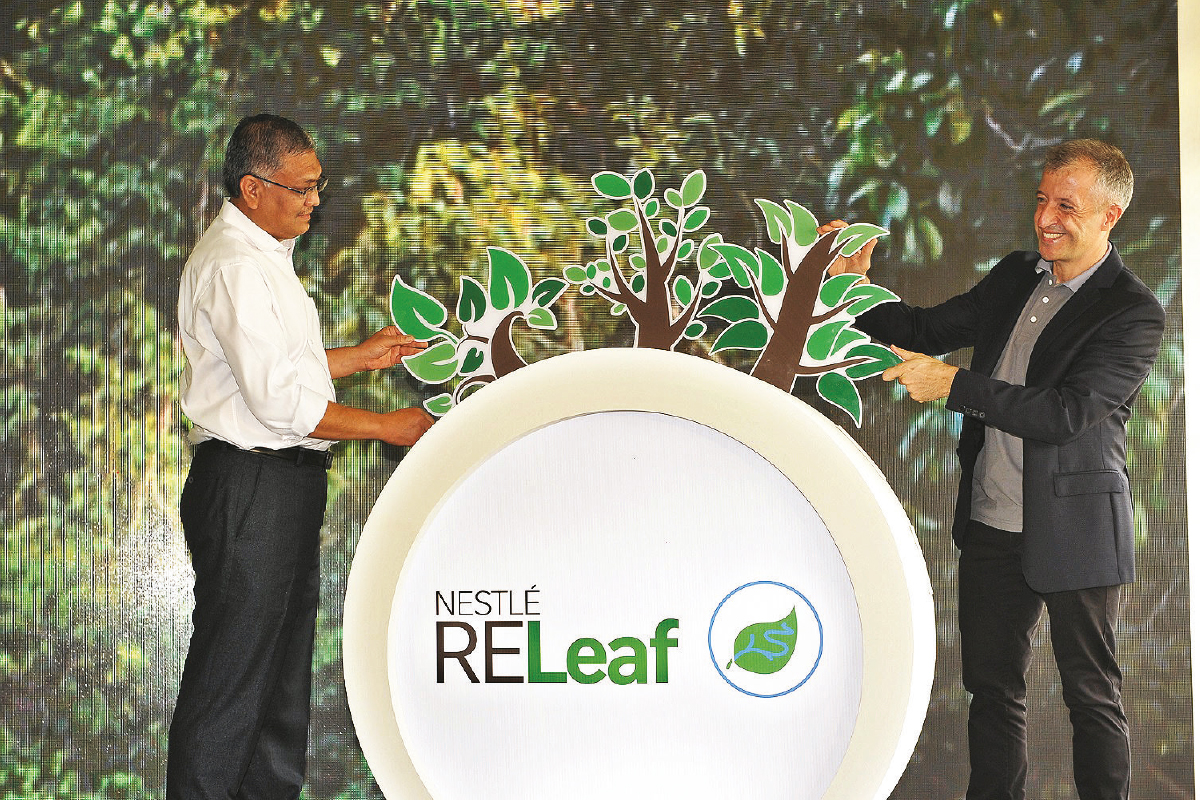 The world's largest food company accelerates its global pledge to address climate change
The twin crisis of climate change and the loss of biodiversity threatens much-loved animal species and invaluable genetic diversity. These imminent global issues also endanger humanity's food supply, health and security, according to the fifth edition of the Global Biodiversity Outlook, a report published by the UN Convention of Biological Diversity in September.
Reforesting the planet is a promising nature-based solution that can mitigate climate change. Trees are more adept at capturing carbon than regenerative or conservation agriculture. Reforesting degraded forests and riparian zones are among the many initiatives implemented by Nestlé Malaysia to achieve its global pledge of zero net greenhouse gas emissions by 2050. This is demonstrated by the launch of project RELeaf, a reforestation programme, which builds on an older Nestlé project known as RiLeaf. In September, project RiLeaf, established in 2011 in partnership with Yayasan Sime Darby and the Sabah Forestry Department, achieved its target of planting one million trees across more than 2,700ha of degraded forest along the Kinabatangan river.
Projet RELeaf aims to scale up Nestle's efforts to restore the environment by planting three million trees from 2021 to 2023.
Chris Johnson, executive vice-president for Nestlé S.A. and CEO for Zone Asia, Oceania and sub-Saharan Africa, says: "We are mindful of the urgent need to address climate change, which is a threat to the sustainability of our business as well as the planet's future. Project RELeaf will enable us to accelerate our net-zero ambition by scaling up nature-based solutions to tackle this global climate issue. Not only will Project RELeaf enhance biodiversity, but it will subsequently help to absorb carbon emissions. Planting trees in areas connected with the sourcing of our ingredients contributes to the responsible management of our supply chain. Furthermore, reforestation complements our efforts to halt deforestation in our supply chains."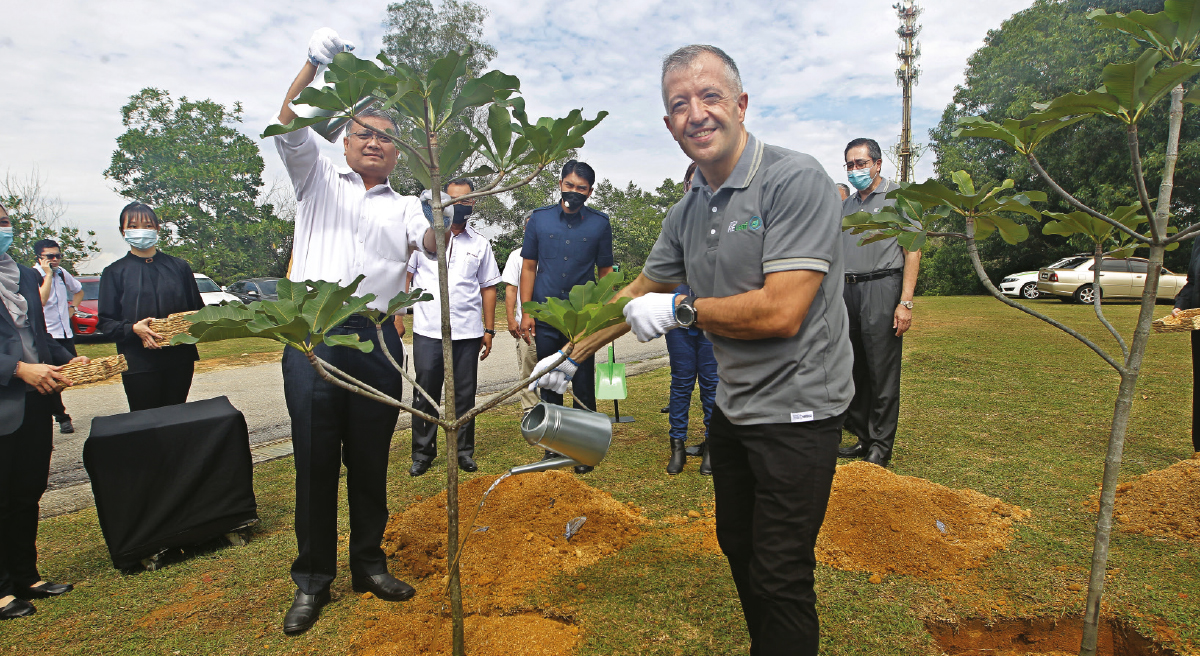 Nestlé regional group is committing RM6 million a year to fund the project. At the launch of Project RELeaf, Juan Aranols, CEO of Nestlé Malaysia, says: "Project RELeaf is a tangible step towards helping us in realising our ambition of zero net greenhouse gas emissions by 2050. By restoring critical forest ecosystems, we will help to preserve ecosystems and protect biodiversity. These are vital to ensuring supply chain sustainability while protecting the environment, as both elements are interconnected in nature. That will enable us to continue making a positive impact for both the planet and the people, as we will continue to empower local communities and support livelihoods via purchasing of seedlings and their involvement in planting activities."
The plan is for Project RELeaf to plant two million native trees across the Kinabatangan Wetlands and Merisuli Forest restoration areas in Sabah, and one million trees in the forest reserves along the Central Forest Spine in Peninsular Malaysia. These trees are expected to help in re-establishing the original ecosystem of the forest, which is home to a great diversity of flora and fauna, including threatened wildlife such as the orangutan, proboscis monkey, Asian elephant, Malayan tiger, sun bear and tapir.
"Malaysia has been blessed with abundant natural resources. We are committed to maintaining at least 50% of the country's land area with forest and tree cover in line with our pledge at the Earth Summit in Rio de Janeiro in 1992. As our nation develops, we must balance our growth with the conservation of our environment.
"We are truly appreciative of Nestlé's committed efforts to protect our nation's biodiversity. We hope to see more public and private sector collaborations that continue to protect our precious ecosystem for future generations," says Dato' Dr Shamsul Anuar Nasarah, Minister of Energy and Natural Resources, at the launch of project RELeaf, which took place at Taman Rimba Alam, Putrajaya, in mid-September.
A win-win solution
Project RELeaf will build on its predecessor's success in developing greater awareness of environmental topics among local communities while providing additional sources of income to improve their livelihoods. Villagers can generate additional income by planting seedlings of trees that are native to the local environment. These saplings will eventually be purchased by Nestlé Malaysia , via project RELeaf, when they are ready for planting.
"We track the results of our efforts very closely. Quantifiable figures such as the survival rate of the planted trees as well as income opportunities for the local communities are measured and reported. We also appoint external parties to audit the number of trees that are planted and growing. This way, we know that we are genuinely making an impact on the environment and the local communities. Our efforts will help regenerate the ecosystems that we depend upon while strengthening Nestlé Malaysia's relationships with our small and large suppliers," says Aranols.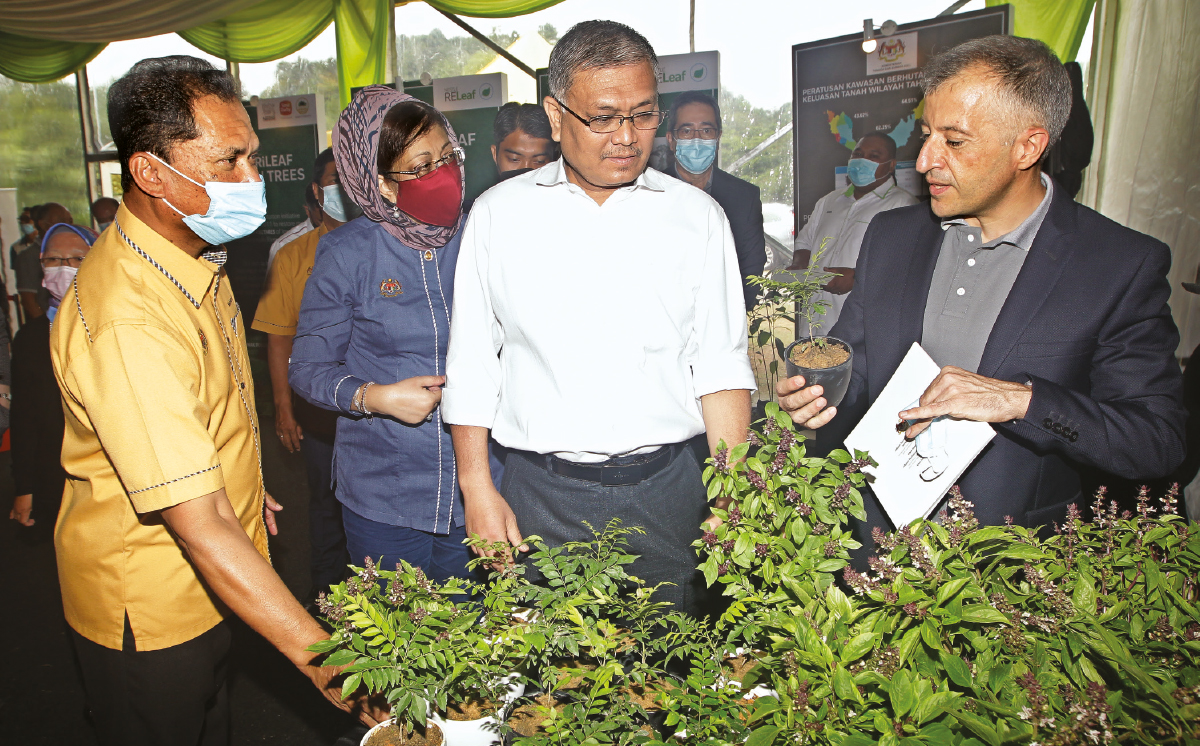 Project RELeaf centres on a close collaboration between Nestlé Malaysia and the Ministry of Energy and Natural Resources, Forestry Department of Peninsular Malaysia, Sabah Forestry Department, Malaysian Nature Society, Tropical Rainforest Conservation and Research Centre, Kinabatangan Orangutan Conservation Project, palm growers, local communities and entrepreneurs for community-based seedling production and tree-planting operations.
Another important environment-focused initiative currently undertaken by Nestlé Malaysia is the provision of paper straws for its entire ultra-high temperature (UHT) product range by year-end. This move will eliminate the production of more than 200 million plastic straws each year, another breakthrough in the company's war on plastic waste. This initiative makes Nestlé Malaysia the first large-scale food and beverage company in Asean to utilise paper straws across its entire UHT range.
Much like its parent company, Nestlé Malaysia is also committed to fostering responsible practices in its supply chain. This extends to important and urgent sustainability practices as well as non-negotiable standards that suppliers, agents and subcontractors are asked to adhere to and respect at all times. Aranols emphasized that the company is serious on its commitment towards responsible sourcing and will not tolerate raw material suppliers that do not meet or improve its sustainability and environmental requirements to tackle deforestation and unfair labour practices. A satellite monitoring system, known as Starling, is used to obtain imagery and data analytics across its entire palm oil supply chain. The information provided by Starling enables the Nestlé group globally to move quickly to address possible non-compliance when necessary.