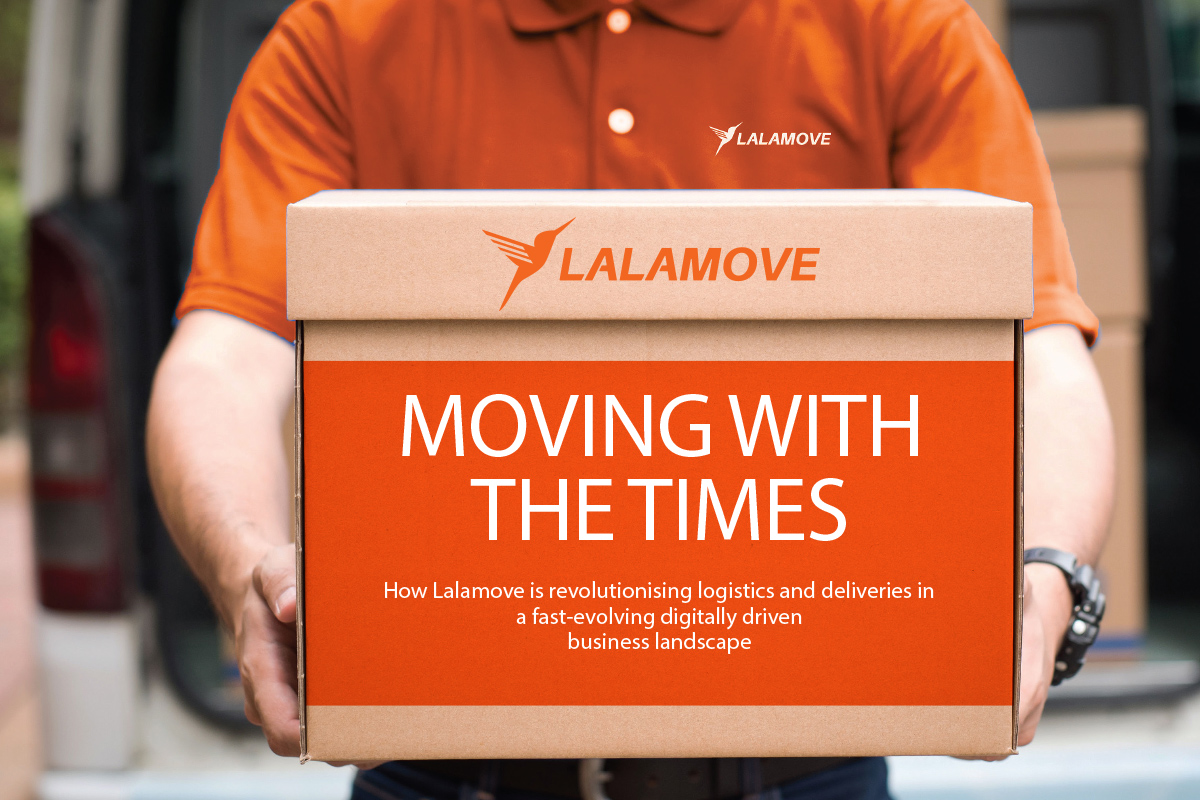 In the past few years, the online marketplace has experienced tremendous growth, expanding and evolving extensively as a direct result of rapid consumer behaviour shifts. With the rise of e-commerce, both small and medium enterprises (SMEs) as well as micro-businesses have had to pivot towards catering for this fast and competitive marketplace.
Deliveries and logistics were suddenly the primary areas that businesses had to rely on as part of the online buying experience. The importance of timely and reliable deliveries was further emphasised when the pandemic hit.
With steps such as social distancing and mobility restrictions taken to curb the spread of Covid-19, delivery services transformed into a vital lifeline for both businesses and consumers. Lalamove was one of the earliest to respond effectively to this fast-evolving landscape by providing customers with a flexible, reliable, highly customisable and cost-effective on-demand logistics platform to leverage.
Digital evolution
The pandemic undoubtedly accelerated digital transformation for businesses, resulting in the exponential rise in logistic services, specifically on-demand delivery services where consumers and businesses can enjoy more flexibility and scalability. According to Lalamove Malaysia Managing Director Jane Teh, the logistics market transformed from a traditional industry into a tech-enabled industry practically overnight.
"We immediately knew it was key for both customers and businesses to have multiple vehicle options just a click of a button away," Teh says. "As such, we focused our attention on enhancing our service offerings and to provide our customers with a better experience."
The areas that Lalamove continued to focus on included adding a wide variety of vehicle options to its service and constantly improving order-matching time, along with other solutions such as Long Haul delivery and digital tracking. Teh explains that, with businesses rapidly embracing digitalisation, the need for reliable logistics partners with tech capabilities immediately came to the fore.
"We saw that the e-commerce market was growing faster than ever. With online shopping becoming a norm, there was a need for reliable logistic partners to support the orders from all these digital channels. As such, the demand for last-mile delivery immediately spiked."
Expanded offerings
As the world went into lockdown to help curb the spread of Covid-19, Lalamove went into overdrive to meet the needs of its partners and customers. The Movement Control Order (MCO) saw the company actively recruiting delivery partners to join the platform.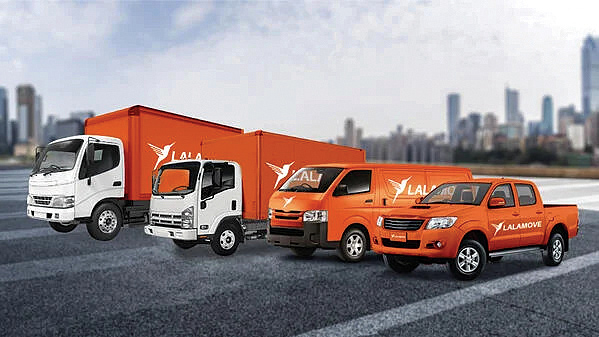 "We had to ensure that we had a sufficient and abundant supply of drivers in the market to meet the increasing demand," Teh says. "Today, we have 42,000 delivery partners to serve the growing market."
Lalamove has also expanded its variety of delivery vehicle options from motorcycles, cars and 4x4 pickups to vans and lorries. It also began expanding its service offerings and its reach to serve more customers.
In the last two years, the company expanded its business service areas to serve the Northern and Southern Corridors in Penang and Johor. Lalamove also launched its Long Haul delivery option and formed partnerships with major e-commerce players such as Shopify, WooCommerce and EasyStore to allow plugins for easy integration.
Lalamove also set out to understand customers' pain points when it came to delivery logistics. Its pay-per-use model played a significant role for SMEs and businesses during the MCO, as they eliminated the need to commit to a monthly fixed operation cost. This allowed operators to have a better cash flow to stay afloat during tough times.
In addition, Lalamove offered not only same-day delivery but also instant delivery, paving the way for goods to be delivered within hours, regardless of small or big items. "Our 'pay-per-delivery' mode allowed businesses to use us as the alternate fleet during peak season," says Teh.
"This on-demand service provided the flexibility for businesses to scale up and down when needed. It helped with cost-efficiency, especially during slow seasons when deliveries are more than manageable."
Upscaling operations
To meet the growing and diversified demands of the industry, Lalamove expanded its delivery fleet. Today, it boasts a wide range of delivery vehicles to support various industries and especially operators with a diversified business model.
"Our fleet can easily cater for their various business needs, either for B2C deliveries that mostly require smaller vehicles like cars or motorcycles; or B2B deliveries that require larger vehicle types like vans and lorries," explains Teh. "The main plus point is that businesses are not required to spend a single cent in setting up the fleet. With just a few clicks on the Lalamove app, they can access all these delivery vehicles at their fingertips."
Lalamove's newly introduced Long Haul delivery service also allows businesses to extend their reach to other states and areas besides Penang, Johor and the Klang Valley. With 4x4s, vans and lorries at its disposal, Lalamove can help businesses reinforce their supply chain across state borders.
The company also relies heavily on technology to optimise its operational efficiency and make the Lalamove experience more seamless. At present, it has incorporated tech-driven features such as e-commerce integration, real-time GPS delivery tracking and API support for quick and efficient processing of orders in its platform.
Lalamove has also made it a point to actively engage with businesses to understand their model and pain points so that they can provide logistics solutions. "For example, getting a lorry driver to assist in stock distribution on the same day seemed impossible 10 years ago," Teh says. "Now, with Lalamove, you can do so with just a few clicks."
Looking ahead
Lalamove's foresight and expertise have allowed it to become one of the biggest delivery and logistics providers in the country today. Teh says, however, that the company is not resting on its laurels. "Customers have higher expectations towards delivery services. They demand and expect better delivery service, delivery time, speed of matching order, variety of vehicle options and more."
The company currently serves as a trusted delivery partner for around 250,000 businesses comprising both MNCs and SMEs across many industries, including F&B, wholesale, e-commerce, auto parts and medical. To cope with this evolving and expanding marketplace, Lalamove will continue to scale up its fleet to facilitate faster and more efficient deliveries.
"As it was proven during the pandemic and even now in the post-pandemic world, it is essential for businesses to assume a partnership with trusted delivery companies," says Teh. "After all, service providers, on-demand delivery platforms and tech-driven logistic companies like us need to cope with the spike in demand, especially in the digital space.
"We are proud that Lalamove has been part of the force that helped drive this transformation. Today, we are seeing more players — both big and small — as well as traditional logistics players pivoting their model to suit the current market demand."
She sees businesses being more open to outsourcing part of their supply chain, such as mid-mile distribution from warehouse to outlets. "With this weight taken off of their shoulders, business owners can focus on growing their business and even explore expansion plans, which will help boost the local economy."