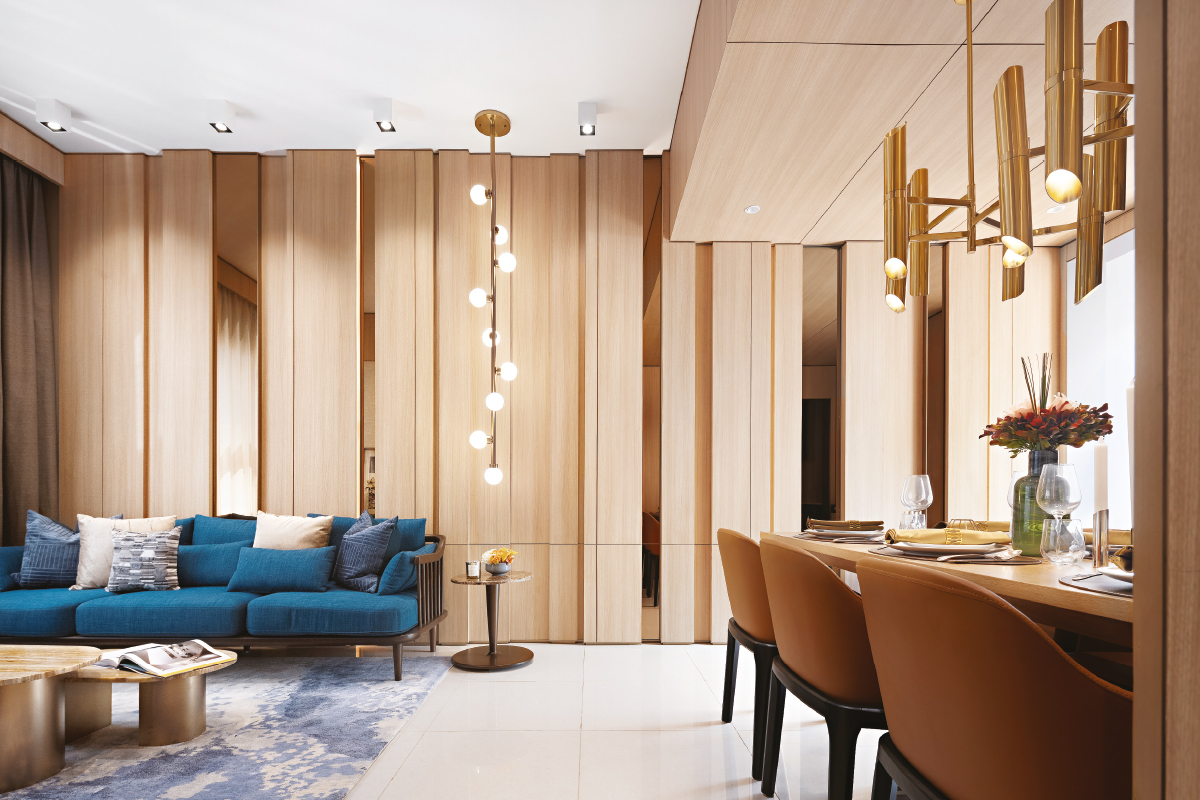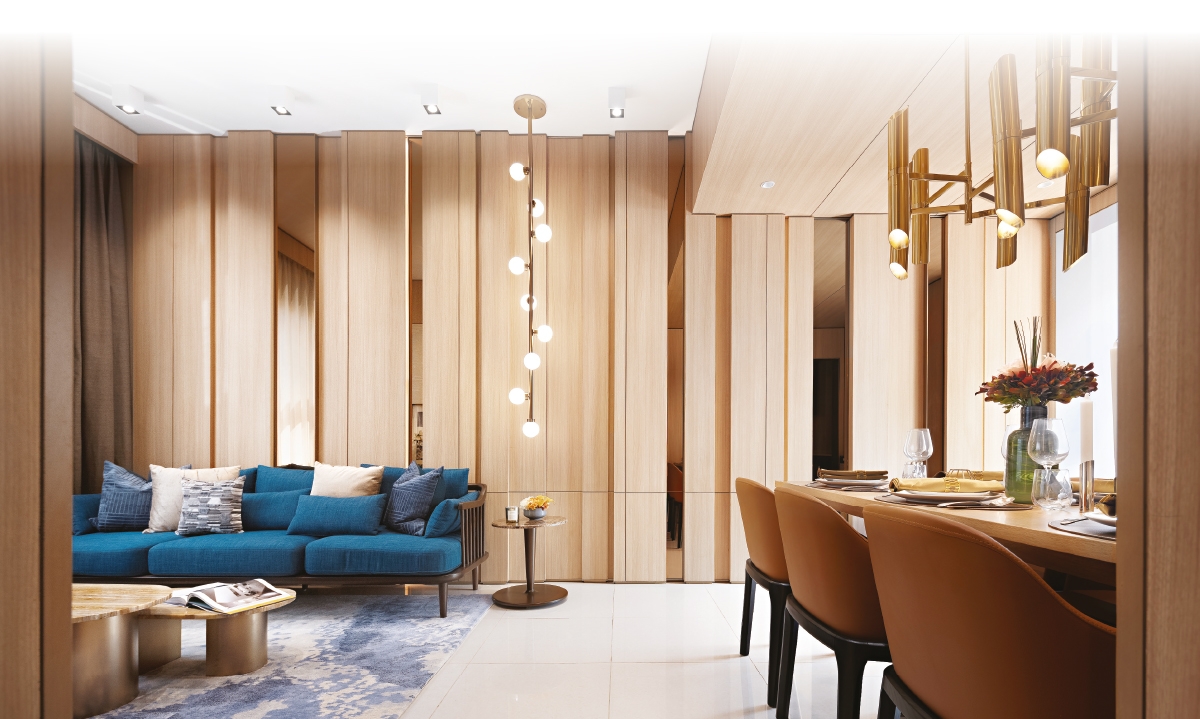 The 42-storey tower comprises 361 units and prices start from RM650,000, or RM710 psf
Surrounded by the lush terrain of Wangsa Maju, MCL Land's residential and transit-oriented development (TOD) Quinn has gained astounding response, with more than 80% of its units sold since its launch in late 2020.
The developer is banking on Quinn's strategic location in established Wangsa Maju, along with its forward design, to appeal to its audience of city dwellers.
According to MCL Land's Senior Manager of Sales and Marketing Alan Cheong, the name "Quinn" is derived from the word "quintessential", representing the utmost standards that the developer wants to offer with this development.
"Our aim is for Quinn to be the new archetype of city living. We have achieved more than 80% sales in just over a year, which is relatively good, considering it was launched at the start of the pandemic. Moving forward, we foresee a strong interest and demand for higher-end products in the area," he says.
"We hope to attract the upper-middle class, young professionals and business owners who are mostly M40 and T20 income earners. We find that most [of our buyers] are purchasing for their own use or their children."
The construction progress of the low-density RM230 million development, which is due for completion by 1Q2024, is currently at level 3 of 42 levels.
Located on a 1.68-acre parcel, the 42-storey tower comprises 361 units with built-ups of 538 to 1,070 sq ft (one- to four-bedroom units), with prices starting from RM650,000, or RM710 psf.
A striking aspect of the development is its modern clean lines façade. Designed by Architect 61 from Singapore, Quinn is a rare gem — it is the first residential development in the area that offers a sky gymnasium overlooking the city skyline, and more than 30 types of resort-style facilities, including a chill-out and viewing lounge, an infinity pool and a co-working space.
It has been recognised by the Asia Pacific Property Awards and has won two major accolades — "The best high-rise development in Malaysia" and "The best apartment in Malaysia".
Forward design in prime Wangsa Maju
A juxtaposition of the bustling city surroundings and its idyllic resort concept, Quinn will offer contemporary, sleek aesthetic units. "We offer various layouts catering for singles, small families and even upgraders," says Cheong.
"Quinn aims to be the best in its class, distinguished from others with its architectural and layout design, finishing and features. It is also sited in one of the best locations in Kuala Lumpur — next to Sri Rampai LRT station, which is one of the most prime LRT lines serving the KLCC route."
In terms of value opportunities, he says there is always incremental value for Quinn, as it is a TOD.
"Wangsa Maju is a mature neighbourhood close to the city, a place where it is way more affordable to live than in the city, while amenities such as shopping, education and medical care are easily reachable," he adds.
"The development is located only 8km northeast of Kuala Lumpur City Centre. Travelling to the centre is a short commute compared with [other] urban areas. Mega infrastructure projects such as the SPE [Setiawangsa-Pantai Expressway] and MRT3 circle line will help boost the demand for property in the near future."
Wangsa Maju, situated near other established districts such as Ampang and Taman Melawati, is one of Kuala Lumpur's largest townships. It has benefited from infrastructure upgrades and improvements over the years, says Cheong.
"In terms of connectivity, Wangsa Maju is linked to a few major highways such as the Middle Ring Road 2 (MRR2), Ampang-Kuala Lumpur Elevated Highway (AKLEH), Sungai Besi-Ulu Kelang Elevated Expressway (SUKE), Karak Highway, Lebuhraya Duta-Ulu Kelang (DUKE) and SPE (DUKE 3). In addition, there are readily available amenities and international schools such as Fairview International School and International School of Kuala Lumpur (ISKL)."
Other amenities include Tunku Abdul Rahman University of Management and Technology (TAR UMT).
Quinn is MCL Land's maiden project in Malaysia. Cheong says the project will benefit from the company's long-term development plan in Wangsa Maju, with five plots of land that have been earmarked for various types of developments over the next 10 years.
"Quinn is the start of a bigger development plan, albeit still a work in progress. MCL Land plans to transform this area into the next development catalyst. We want to influence how people live in a more conducive environment. We believe it is important to improve on liveability," he says.
As for the overall vision for Quinn, the developer hopes it will benefit Wangsa Maju and inculcate strong, sustainable values for the long term.
"Quinn's timeless design is meant to be lasting and adaptable. We hope our buyers will appreciate every detail and the carefully selected materials built to last for generations to come," says Cheong.
Market outlook, plans and launches
MCL Land, which has more than 50 years' experience and a diversified portfolio in Singapore and Malaysia, is wholly-owned by Hongkong Land, a member of the Jardine Matheson Group and is an integral part of the group's businesses.
The multinational conglomerate also owns Cycle & Carriage Bintang - Mercedes-Benz, Mandarin Oriental Hotel Group, Dairy Farm and other principal brands such as Cold Storage, Giant and Guardian.
MCL Land plans to expand and further mark its presence in the local property market. "Our product proposition is different; the products are carefully designed and planned with better-quality finishing. We believe in creating long-term value for our buyers," says Cheong.
"With our knowledge of regional markets, we learn from our international experience and adapt to changes locally through our group, Hongkong Land. We have extensive development experience in the region like Singapore, Hong Kong, China, Vietnam, Thailand, the Philippines and Indonesia. We have established ourselves by building quality homes and will continue to build on the foundation with innovative ideas, guided by market trends and our niche segments."
MCL Land addresses current challenges, especially those brought upon by the pandemic, and is sanguine about the overall market outlook.
Cheong says, "We are wary of the economic cycle, but our sales have been performing despite the pandemic because we changed our strategy and focus towards digital marketing. The pandemic has also had a significant impact on the construction sector, shortage of labour and hike in construction costs, but we feel things will normalise this year.
"Despite a challenging economy, we believe the property market will stabilise in 2022, backed by a rebound in market sentiment. We expect to see continued increase in home-buying interest and competition in the market while mortgage rates remain low."
MCL Land has an undeveloped land bank of 26.38 acres in Wangsa Maju and Bukit Pantai, Bangsar. "We plan to continue unlocking the value of our strategic land bank in Wangsa Maju and are constantly on the lookout for sizeable land banks in [other] centralised locations."
Moving forward, MCL Land plans to launch developments with a total gross development value of RM300 million this financial year. The group has unveiled its plans for a second phase in Wangsa Maju.
"Our upcoming development will comprise 494 apartments in two towers, with layout choices of one to three bedrooms. The apartment will focus on better integration of space and have a link bridge on the sky roof connecting the towers," says Cheong, adding that the group plans to launch the project in 4Q2022.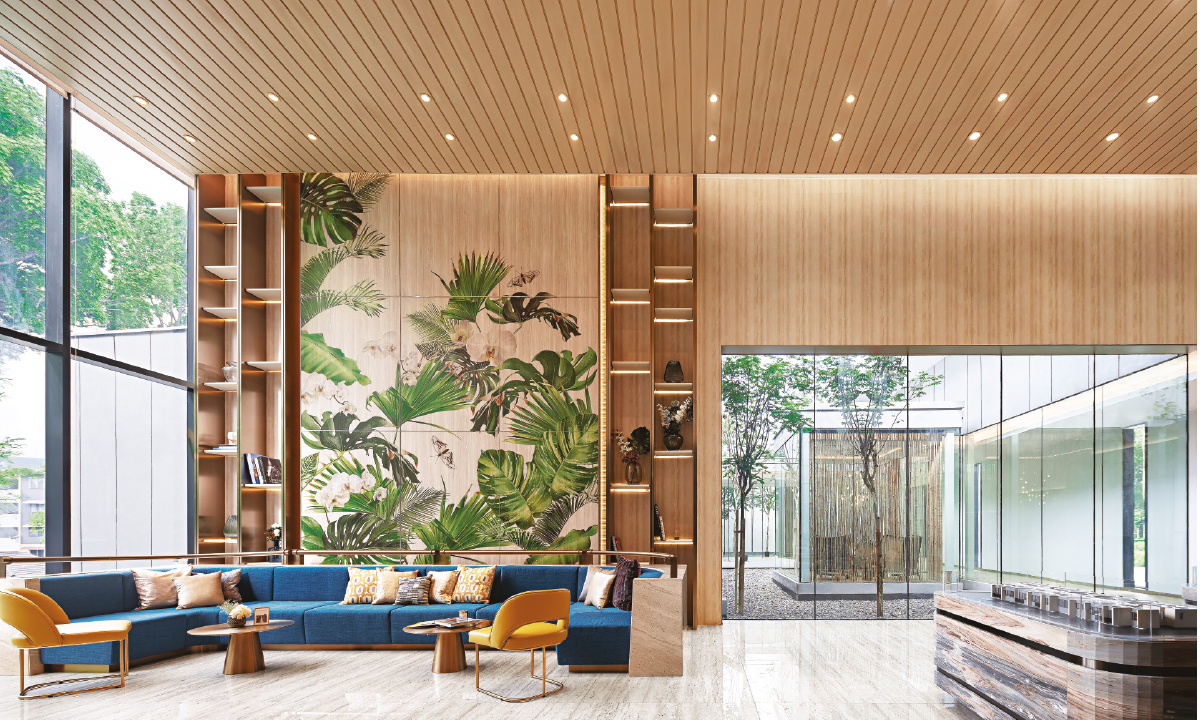 Quinn will offer more than 30 types of facilities, including a chill-out and viewing lounge, sky gymnasium and an infinity pool