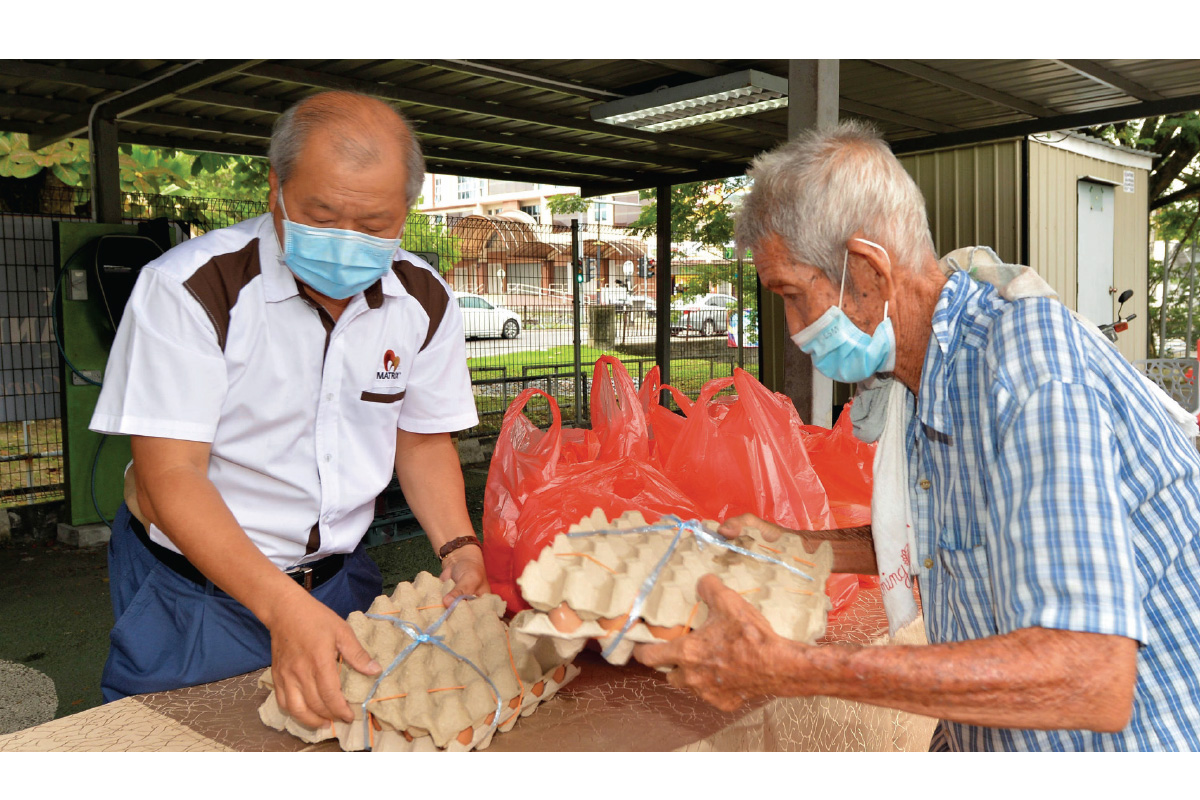 Matrix Concepts Holdings Bhd takes its position as a community builder seriously, incorporating its DNA of trust and integrity into its environmental, social and governance (ESG) performance.
Its tagline, "Nurturing Environments, Enriching Lives", means that the property developer continues to be forward-thinking and focuses on leadership and the setting of benchmarks to gain the many advantages that sustainability brings to businesses.
Guided by the UN's Sustainable Development Goals (SDGs), its sustainability performance is measured by four Matrix sustainability pillars, namely Planet, People, Partnership & Prosperity and Peace.
Matrix Concepts is progressively embedding a triple bottom line — people, planet and profit — within its business model to serve as the benchmark in driving its business operations globally, as companies are evolving rapidly and giving greater strategic significance to ESG matters.
In a bid to create positive societal impact, and as a part of its ESG efforts, Matrix Concepts has been focusing on corporate social responsibility (CSR) contributions, which are supported by five CSR pillars, namely community, education, sports, environment and social. These pillars guide the developer in achieving its vision of self-sustaining communities that are integrated, multi-racial and living in harmony.
Matrix Concepts strives to create a civil society that is rich in understanding and diversity, where every resident feels safe and has equal access to socioeconomic opportunities as they live in a desired and thriving neighbourhood. This can be seen in its flagship Bandar Sri Sendayan in Seremban.

Matrix Concepts Food Bank programme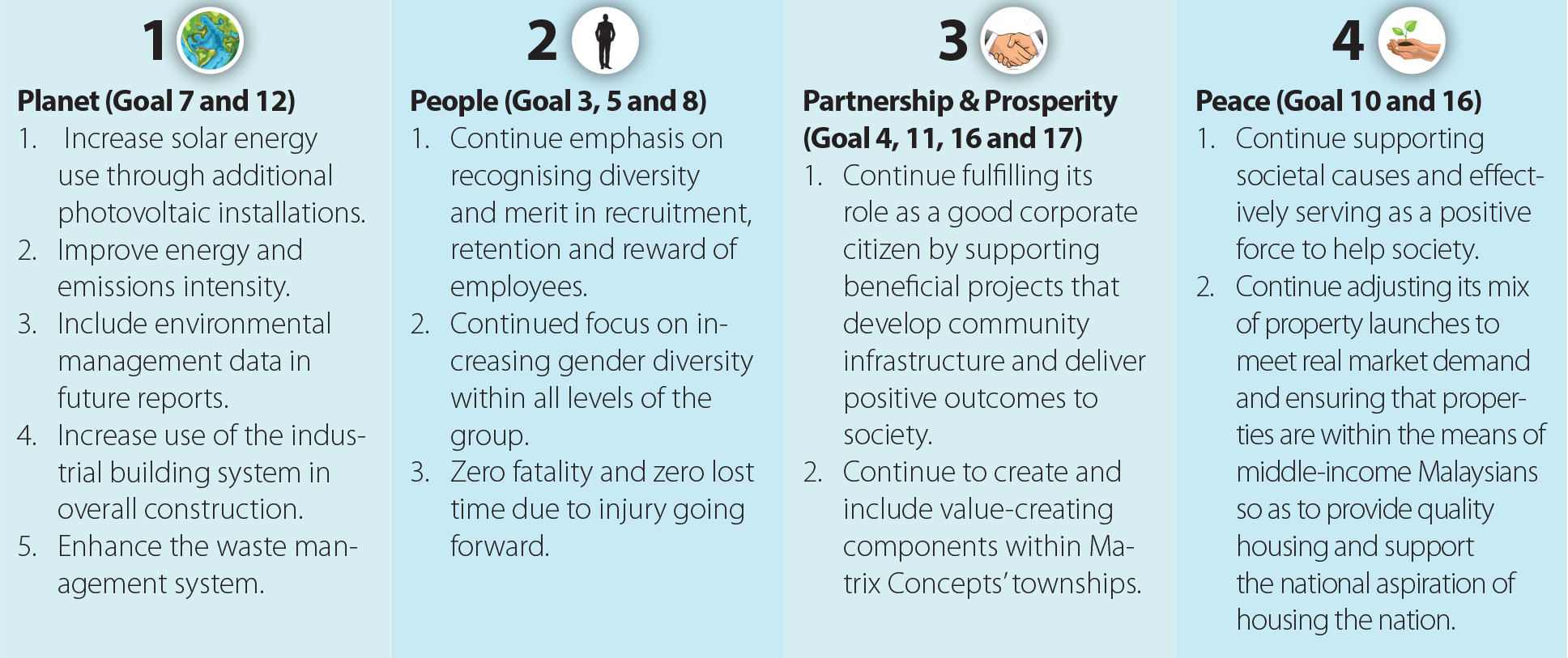 CSR during a pandemic
Matrix Concepts' CSR efforts have been even more important in the past 18 months as the Covid-19 pandemic impacts businesses and livelihoods. Despite these hardships, the developer believes in "driving sustainability and rising above the challenges".
Since the first lockdown in March 2020, the developer has contributed more than RM11.5 million to various organisations and communities, including RM400,000 specifically to its Matrix Concepts Food Bank programme this year.
Of the RM11.5 million, close to RM2.6 million was channelled to the national and state Covid-19 funds, frontliners, media personnel and affected communities such as the Orang Asli, foreign workers and even its associates.
These include donating BRC Steel valued at RM60,000 to build the Tampin Quarantine & Treatment Centre as well as sponsoring the d'Tempat Country Club as a Pikas PPV to vaccinate 1,500 people a day as well as four meals daily for the 60 frontliners and volunteers.
CSR pillars
For the community pillar, the company donated RM600,000 to various homes, such as those for old folks, orphans and special needs children, as well as to the B40 group and thalassaemia sufferers. It has also contributed to palliative care such as Hospice Negeri Sembilan as well as other funds, including the Negeri Sembilan State Palestinian Fund and Negeri Sembilan State Flood Relief Fund.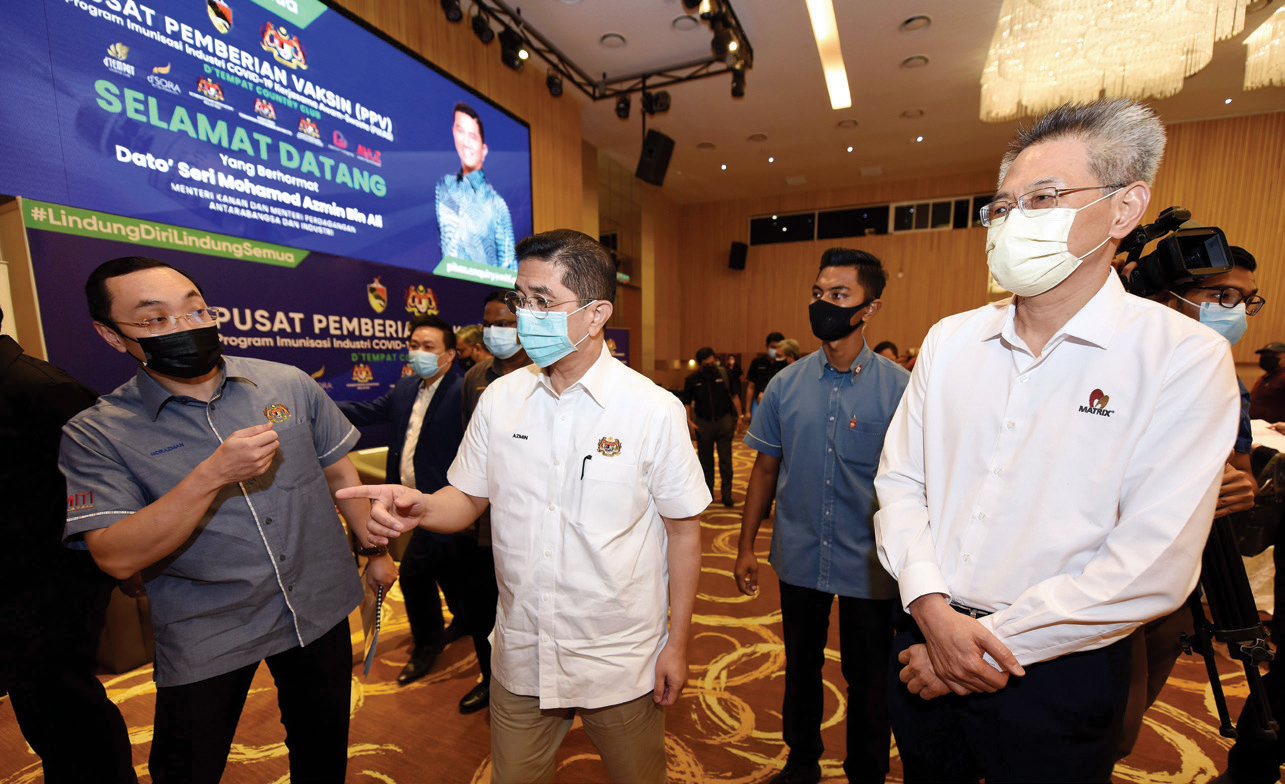 Senior Minister and International Trade and Industry Minister Datuk Seri Mohamed Azmin Ali at the Pikas PPV in d'Tempat Country Club
Meanwhile, RM1.3 million in donations went to the education pillar, for back-to-school and a-meal-a-day programmes, examination kits and facilities, as well as upgrading several schools and kindergartens. The developer also spent RM1.2 million on building a school hall — Dewan Legasi — at SMK Tanah Merah.
For sports, Matrix Concepts has contributed RM5 million to the state football and basketball teams, while sponsoring bowling and sepak takraw training, upgrading Majlis Sukan Negara facilities as well as providing the training ground for the state junior squash team.
In terms of the environment and social pillars, a total of RM2 million has been contributed, including a hawker centre called Medan Tiara Biz, a public toilet at N9 Sg Ujong Walk, a night street food tourist attraction as well as an animal shelter called Furrykids Shelter.
Matrix Concepts has also contributed to the building of a surau, cleanliness and drug-free activities, state commercial area beautification as well as donating the Jalur Gemilang to the Seremban City Council and authorities.
Matrix Concepts Food Bank
In 2021, Matrix Concepts set up the Matrix Concepts Food Bank Programme. The two-pronged programme aimed to help the needy and those in dire need during the pandemic. The programme also assisted small traders and sundry shops in Matrix Concepts' townships — Bandar Sri Sendayan in Seremban and Bandar Seri Impian in Kluang — as the food items were sourced from them.
The food bank programme had four locations and each gave out 100 to 150 food packs on a specific day of the week. Each food pack consisted of a week's supply for a family of six — a 10kg bag of rice, a 2kg bottle of cooking oil, a bottle of soy sauce, a pack of dry mee hoon, a pack of dry noodles, 1kg of flour, two cans of sardines, salt, sugar and a tray of 30 eggs.
By the end of August, the Matrix Concepts Food Bank had given out more than 3,350 food packs to almost 3,000 families, sustaining 18,000 people in just two months.
Through its actions, Matrix Concepts has shown its commitment in its ESG initiatives and it is well-recognised as a constituent of the FTSE4Good Index Series since 2018.