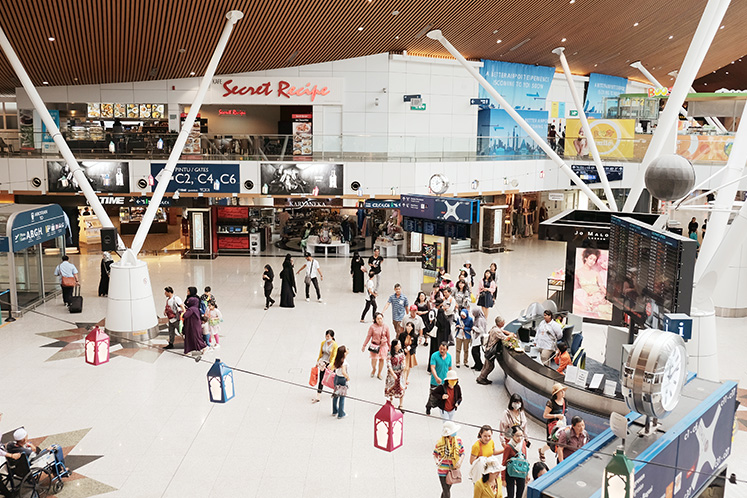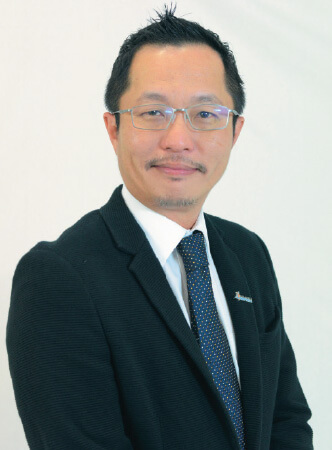 Ibrahim: Procurement in the future is about creating meaningful value to the organisation
As an airport company such as Malaysia Airports Holdings Bhd (MAHB), capital expenditure (or capex) is a critical aspect of its operations.
Hence, the importance of efficiently deploying that capex cannot be understated. That is why its Procurement & Contract Division (PCD) has embarked on a transformation journey to boost productivity and raise its governance standards.
PCD general manager, Ibrahim Chang, says the division is in the midst of digitising operations that were manually done before. The digitisation follows soul-searching that began in early 2018 to ascertain the best way forward for the division.
The answer, he says, leads back to strategic partnerships and value creation via digitisation to reduce bottlenecks and streamline processes for faster turnaround.
"We are now looking at processes to identify the pain points, this is still an ongoing process," says Ibrahim. "We are looking to leverage on technological solutions to transform ourselves."
So far, the PCD has identified five main pain points that are essentially bottlenecks in the procurement process. According to Ibrahim, the general average procurement process at present can take a few months and addressing all these bottlenecks can cut that turnaround time by half.
The increased speed and efficiency in procurement will not only yield some financial savings, there are other benefits that directly impact our service offerings to passenger . The benefit is more tangible than the casual observer may realise.
As an example, receiving purchased wheelchairs for the airport faster will enable airport passengers to use the said wheelchairs more quickly — in other words, MAHB will be able to offer better service to its passengers.
In the long run, the benefits from a more efficient procurement process will also contribute directly to MAHB's bottomline, given that the Quality of Service (QoS) framework is now in place since Sept 1, 2018.
The QoS, in a nutshell, holds MAHB to a set standard of service level across its airports. Failure to meet the standards will result in financial penalties.
Ibrahim is cognisant that the success of the transformation journey he is driving has a direct impact to the organisation's bottomline.
The numbers are sobering — on annual basis, MAHB's operating expenditure runs into millions of Ringgit and when including capex, the total spend can breach the billion Ringgit mark.
The fact that all the spending is managed by the PCD underlines the importance of the ongoing transformation process. And the key to ensuring its success is to leverage on smart partnerships as long as it is viable and feasible, says Ibrahim.
In April this year, MAHB partnered with e-marketplace operator Lapasar, which provides an online business-to-business trading platform.
"Currently, we have over 2,000 vendors registered within our own ecosystem. But being on the e-marketplace will definitely give us faster access to much more quality vendors over time," Ibrahim remarks.
"In other words, this e-marketplace gives us the ability to democratise purchasing activities without sacrificing good governance," he adds.
Note that the 2,000 vendors are registered in MAHB's own e-procurement ecosystem, which it had developed some years ago.
In theory, having access to more choices and alternatives allows MAHB to find more value vis-à-vis its procurement process. Ibrahim acknowledges that "we are definitely seeing improvements" though it is early days yet.
Beginning October 2019, MAHB will begin the next phase of the transformation. Together with another strategic partner, a major global IT Solutions player; MAHB will begin piloting what it calls the Robotic Process Automation (RPA).
In essence, the RPA means using a combination of artificial intelligence (AI) and machine learning-capable software to manage high-volume and repetitive processes. This frees up human resources to undertake other tasks, increasing productivity.
"The pilot test may take between three to six months," says Ibrahim, adding that the target is to boost turnaround speed "by at least 30% to 40% with RPA".
He acknowledges that as far as digitisation goes, the PCD is playing catch-up with other industries where technological advances have been going at a faster speed. In comparison, he says, advancements in procurement technology had not been as pervasive as, for example, smartphones.
However, he also sees a clear endgame for the PCD at the end of the current transformation journey: prevalent adoption of AI technology in procurement to maximise efficiency and to deliver enhanced value to MAHB.
In the near term, once the RPA pilot test is done then the next step is to iron out any issues and thereafter begin incorporating the RPA into the PCD's processes. Ibrahim expects that to take another one to two years at the least.
By then, he expects more AI-driven solutions to be available for the procurement side of businesses to leverage on, in tandem with smart partnerships to drive the organisation forward.
"Procurement in the future is about creating meaningful value to the organisation," he remarks. "And for MAHB, meaningful value comes back to high quality of service for our passengers."