Copious living and dining spaces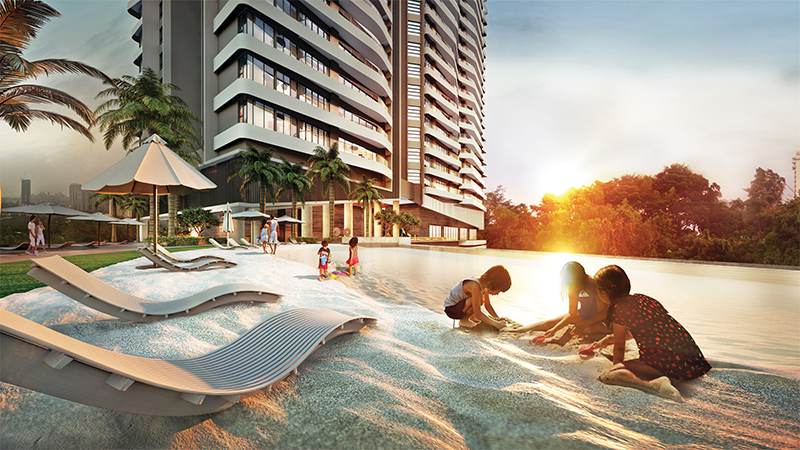 Crescent sand beach with lush forest view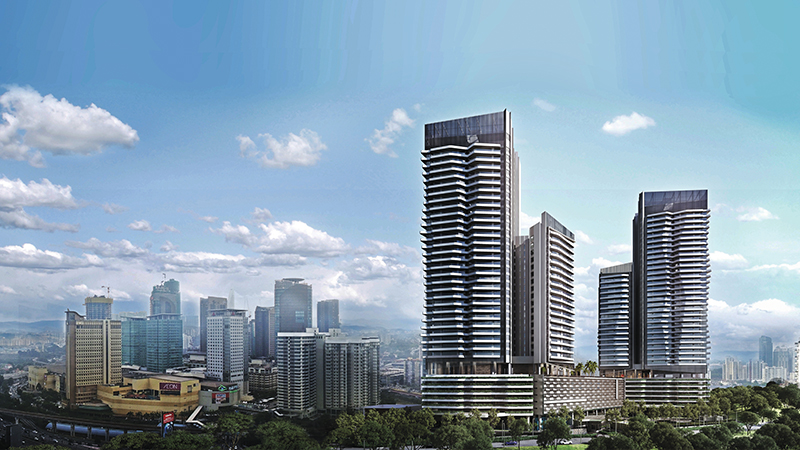 Living within a stone's throw to Mid Valley Megamall with unparalleled convenience
Mature and tranquil, Seputeh fits the needs of homebuyers in search of an affluent urban lifestyle in one of KL's most-sought-after neighbourhoods
Location has always been a key consideration when it comes to investing in a home. However, due to the scarcity of land, the choice is limited for potential homebuyers looking for properties in mature neighbourhoods that are also conveniently located close to the Kuala Lumpur city centre.
This is why Seputeh, which is situated on the fringe of KL, continues to be one of the most-sought-after addresses in the capital city.
Advertisement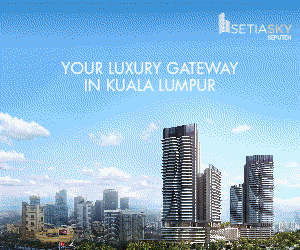 The federal constituency and township of Seputeh is strategically sited in the heart of the Klang Valley. Lying adjacent to the affluent township of Bangsar, the area's appeal started growing in the 1970s, when it was slowly being developed into a residential suburb. Seputeh's location, virtually between KL and Petaling Jaya, became a magnet for homebuyers. And until today, the area's lush greenery remains a prominent feature.
In terms of what it delivers, there is no denying Seputeh's pull factor for people keen to own homes. Over the years, its attraction has gone from strength to strength, solidifying its position as one of the city's highly coveted neighbourhoods.
Connected and convenient
Seputeh's reputation as a thriving and mature residential area continues to draw investors and homebuyers, thanks largely to its locale and accessibility. It is linked to major highways such as the Federal Highway, New Pantai Expressway (NPE) and East-West Link Expressway, allowing commutes to key areas such as the KL city centre and Petaling Jaya within minutes.
Mid Valley City, one of the most established and popular commercial precincts in the Klang Valley, is also within walking distance — a major plus point for Seputeh's residents. In terms of connectivity, the area is just a short drive to KL Sentral, the city's main transport hub. Seputeh also has its own KTM Komuter station, on the Batu Caves-Seremban line, and is just a stop away from KL Sentral.
With six railway networks under one roof, including the LRT, MRT, Monorail as well as KTM Kommuter, Seputeh acts as a gateway for effortless intercity commuting. KL Sentral is also linked to KLIA Express for seamless airport connectivity, along with KTM's electric train service (ETS), linking the city to other towns in the north, such as Ipoh, Taiping and Butterworth.
Affluent and mature
Over the years, the areas surrounding Seputeh have seen the rise of new residential developments as well as business districts and commercial developments, further enhancing the appeal of the neighbourhood. However, Seputeh's main attraction is undoubtedly its proximity to KL's hot spots.
Geographically, Seputeh is strategically located next to the affluent residential areas of Bangsar, Pantai Baru and Damansara Heights. It is also conveniently near a number of schooling options, such as SMJK Kuen Cheng, SMK Taman Desa, Vikas International School, Methodist College and Brickfields College. Major medical facilities such as the Bangsar Medical Centre and Pantai Hospital Kuala Lumpur are within easy reach, offering unprecedented convenience for residents.
Seputeh is also home to a number of popular local Chinese and Malay restaurants as well as international eateries, making it a haven for foodies. In terms of retail options, the vastly popular Mid Valley Megamall and Gardens Mall are just a stone throw's away while Bangsar Village and Nu Sentral are close by. Moreover, the Thean Hou Temple, one of the most famous in the Klang Valley, is in the vicinity.
The township is also home to Taman Dusun Bandar, a beautifully landscaped park perfect for early morning or evening strolls.
With its many positive attributes, along with its verdant surroundings, established community and great connectivity, Seputeh continues to thrive as a township that is held in high regard by both investors and residents.
Over the years, property prices in the area have not only remained stable but also continued to be a top consideration for homebuyers.
A luxurious option
With limited land within the township restricting its development, interest in new real-estate projects in Seputeh has remained high. Prospective investors wanting a luxurious home in this highly coveted neighbourhood need look no further than Setia Sky Seputeh.
Built on 4.4 acres of prime land in Taman Seputeh, Setia Sky Seputeh ushers in a new era in luxurious living in a prime location renowned for its tranquil and cosy surroundings. The freehold development prides itself on its resort-themed residences, which are 290 spacious units spread across two 37-storey towers.
Privacy is a key component of Setia Sky Seputeh, with the floors housing only four to six units, each featuring its own lift lobby. Generously proportioned from 2,300 to 3,000 sq ft, the units are designed to emulate the feeling of living in a semi-detached home or bungalow. This in itself is unique for a high-rise development.
Inspired by the elegant contoured terrain of the site, Setia Sky Seputeh's façade features a distinctive curvilinear design that gives the development a well-defined structural identity. The unusual architectural design also affords each unit a broad balcony with wide windows for optimal light penetration.
To ensure it caters for the holistic and recreational needs of its dwellers, Setia Sky Seputeh offers a number of facilities that emphasise resort-style living. The development boasts 1.5 acres of resort-themed landscape, including a beach podium and a man-made sandy beach with approximately 700sqm of sand streching more than 100m.
In total, the podium level of Setia Sky Seputeh will have 31 types of facilities, including an extensive pool, BBQ area, a sky gym and an aqua gym, all designed to pamper the residents. All the facilities are view-oriented and residents get to enjoy the best of both worlds — lush views of the adjacent forest or cosmopolitan views of the city.
Developed by S P Setia, Setia Sky Seputeh is being developed under Setia 10:90, a build-then-sell (BTS) scheme. Targeted for completion by December 2020.
Additionally, the master plan includes a 30,000 sq ft multipurpose hall located adjacent to the development that will be managed by Dewan Bandaraya Kuala Lumpur (DBKL). This serves as another appealing factor not only for residents of Setia Sky Seputeh but also for the district of Seputeh, ensuring that the neighbourhood remains an exclusive address for homeowners and property buyers for a long time to come.