The last two months have been filled with grim news with the Ukraine-Russian war, rising costs around the world, all of which have been causing volatility in various markets such as the stock and commodities markets. In this current uncertain time, where should investors look? How does one "play safe"?
Many investors would look towards redirecting their investments into safe assets to preserve their wealth. Investing in property is one of the best approaches to hedge against inflations as it has very little correlation with stocks and bonds. The London property market has proven itself as the most reliant and dependable city in the world with a proven track record in the last 4 decades.
2021 was an extraordinary year for London property market. Despite all that has been thrown at it, London recorded an impressive 87,000 property transactions with prices rising in a very hot market, a low unemployment rate of 3.9%, a housing supply shortage, record low interest rates and government initiatives to maintain the market. The possibility of an exit of some Russian buyers have drawn some concern however that exclusive segment of the market is easily replaced by opportunistic billionaire buyers from Brazil, China, Hong Kong, Middle East and India. In the wider segment of the market, homebuyers and investors continue to seek values in investing in transformative areas where large-scale regeneration programs have been announced or in works already.
Backed by government investment and the infrastructure legacy of the 2012 Olympic Games, East London has seen the fastest population rise in the UK. One of the most ambitious regeneration projects in the East is the transformation of the Royal Docks, which in the last decade has seen prices leapt up 88% (according to ONS) yet remain 35% below the average for London suggesting room for further growth. The E16 postcode has received a firm endorsement from the government with the Mayor of London, Sadiq Khan relocating the City Hall HQ from Southwark to the Crystal building in the historic Royal Docks.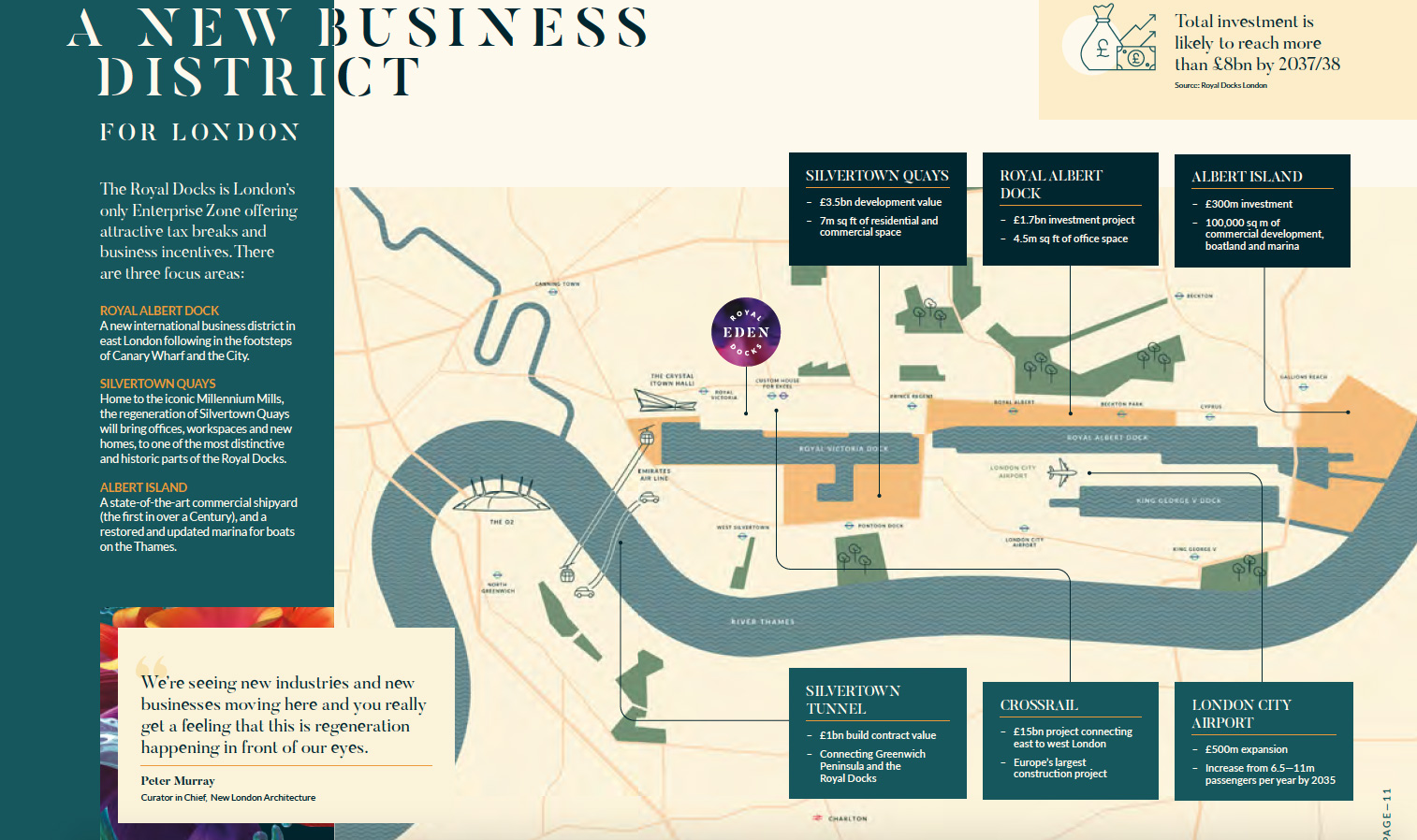 Big institutions like Transport for London (TfL) and V & A Museum are moving in, taking advantage of favorable rents, great transport links and access to a growing pool of city workers, creatives and entrepreneurs. As the new district for London, the Royal Docks regeneration is multifaceted to say the least. From the introduction of the Elizabeth Line (Crossrail) meaning a new station, halving travel times across the city, to the GBP500million upgrade to London City Airport, and the delivery of some 11 million sqft of new residential, commercial, retail, leisure, employment hub and business center, offering locals a plethora of amenities and lifestyle options.
In the heart of this GBP8 billion investment flowing into the Royal Docks Regeneration birthed Royal Eden Docks, the green heart of a vibrant city. Developer Mount Anvil join forces with their partner ExCeL London to launch its most eagerly anticipated phase, The Ellipse, a 15 storey building of 117 apartments all benefitting from private outdoor spaces to enjoy spectacular views towards the central landscaped garden space or towards the water. The Elipse is the only block at Royal Eden Docks to offer direct access to the development's 17 amenities, perfect for easy living and in line with what local renters are looking for in City living.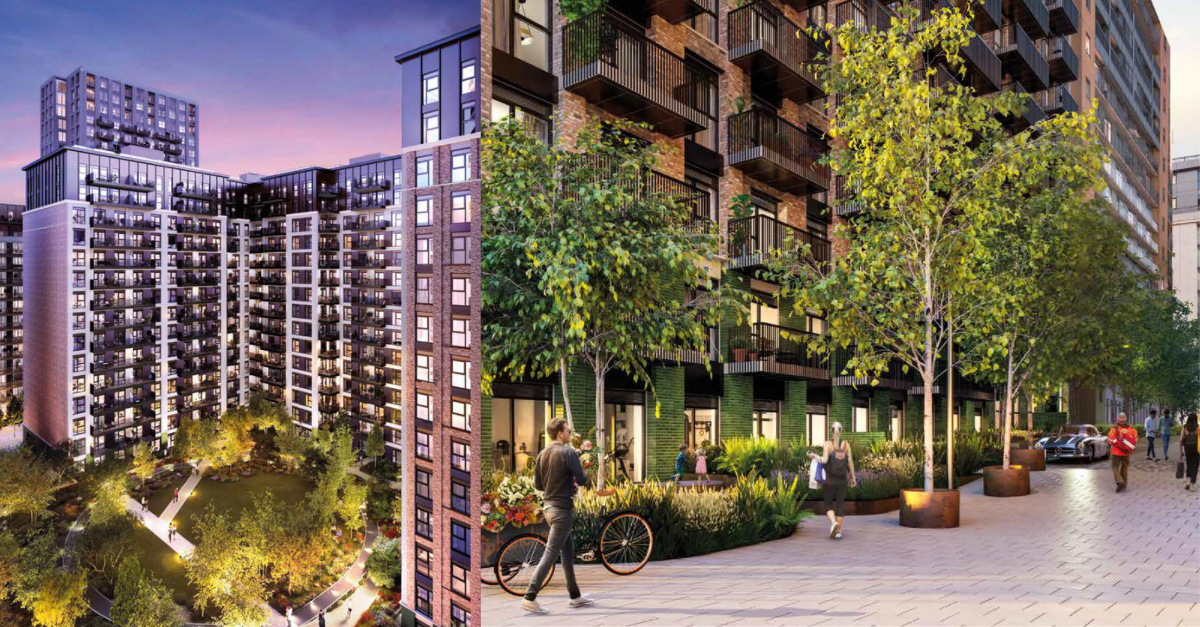 Royal Eden Docks is a brief hop to Canary Wharf, which has seen the return of professional workers back to their offices as London's life resumes normality. Already well-connected by bus routes, the DLR and Emirates Air Line, the area offers fast and efficient journey times of just 10 minutes to Canary Wharf and a three-minute walk to Custom House station, where Elizabeth line services are set to begin in 2022. Journey times to the City will be just 10 mins, Bond Street 17 mins and Heathrow 52 mins. Closer to home, there are shops, cafes and small supermarkets on the doorstep while The 02 Arena (home to London's largest cinema) and Westfield are just a short journey on public transport.
Royal Eden Docks' rich amenity offering includes a flexible workspace, a facility which is highly sought after as home-working is set to continue; rooftop running track (one of only two in London); cinema room, yoga studio, spin studio, gym, sauna, steam room, 20m swimming pool, 24-hour concierge and entertainment space.
Outdoor living is at the heart of this development. It's widely acknowledged that quality time spent in nature can increase feelings of happiness and wellbeing and residents at Royal Eden Docks will have 5,000 sq m of green space to themselves (equivalent to 20 tennis courts). The post-pandemic world has made many people attribute a much higher importance to a work-life balance and being in close proximity to green spaces has definitely become today's renter and buyers' priority in selecting their place of residence.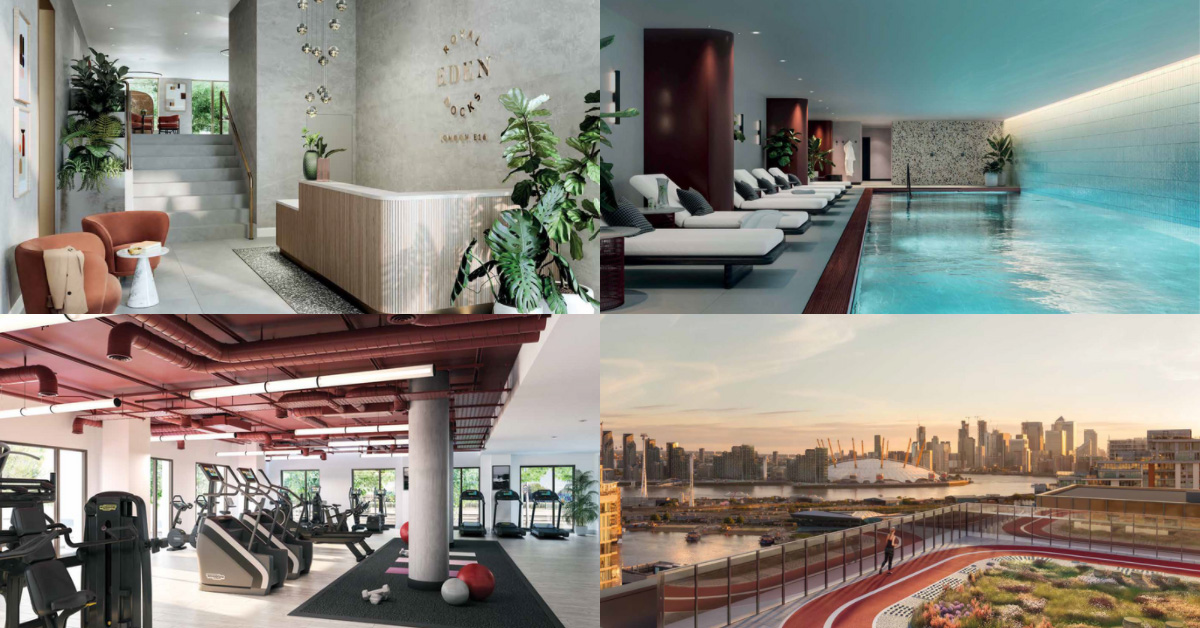 Apartments have been expertly designed by London-based firm, Johnson Ribolla and echo the site's focus on wellbeing. Soft blues, greys and stone palettes coupled with wood-effect flooring and black metal details, a nod to the industrial heritage of the area, take their inspiration from the scheme's namesake, "Eden", defined as a place of pristine natural beauty.
Shelvin Tan, CEO at Red Bean Consultancy (RBC), commented: "Whilst it may seem like a tricky time to invest, there is actually a golden window of opportunity for astute investors as the marketplace pauses temporarily in current headlines. The Royal Docks is transforming and it's in London's only Enterprise Zone which is benefitting from £8bn worth of investment, endorsed by both London and Newham's Mayors. There is a major airport, the DLR runs through it, the O2 is down the road, Royal Eden Docks is an incredible site that offers beautiful waterside living with great upsides for both rental and capital values."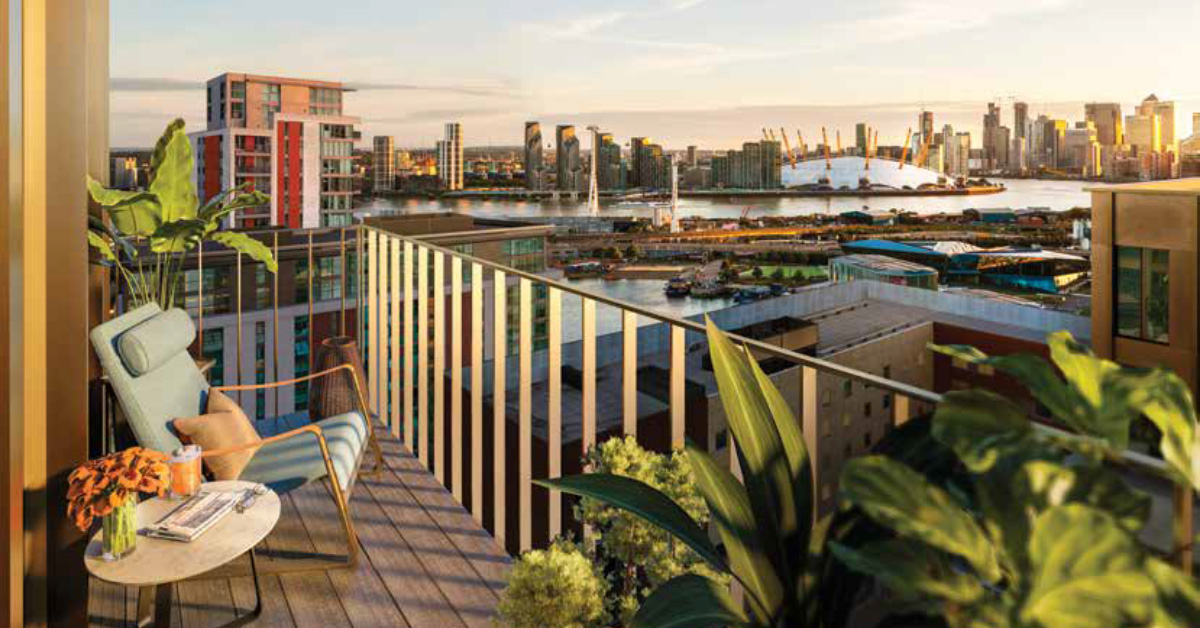 The Ellipse at Royal Eden Docks will be launched at the Four Seasons Hotel, Kuala Lumpur on 9th & 10th April 2022 with special launch incentives and discounts to Malaysian investors. Prices at The Ellipse start from £410,750; for a studio apartment, £438,750 for a one- bedroom apartment, and £605,000 for a two-bedroom apartment. RBC will be conducting a market seminar at 2.30pm on both Saturday and Sunday. Registration for seminar and the launch will be to Shelvin Tan at 012 285 7618. All registrations will receive a free copy of the latest UK Property Investor Guide.