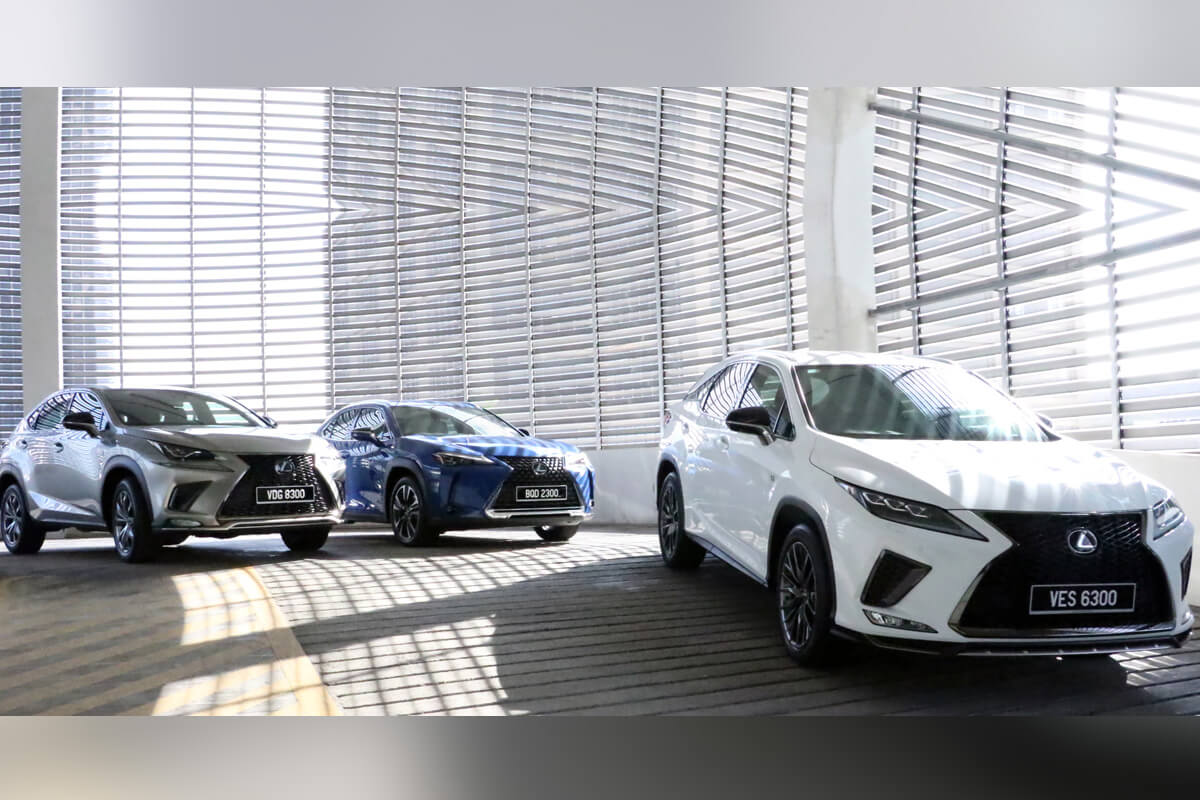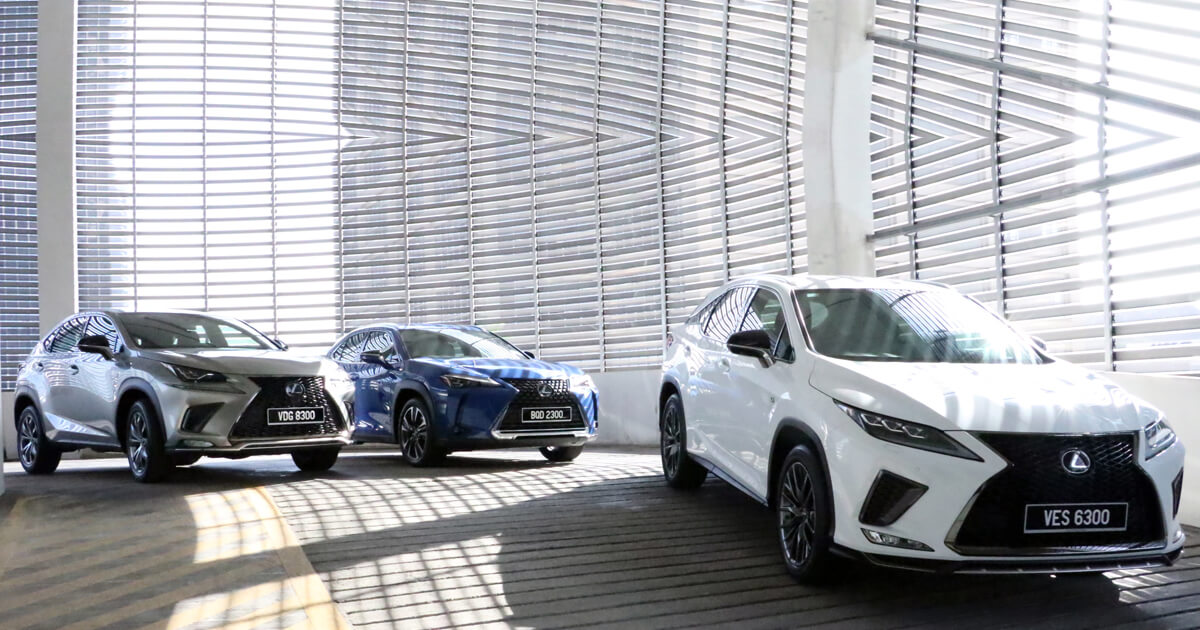 The Sport Utility Vehicle of today is so far removed from its workhorse predecessors - and there's no better indication of this by how prolific and widespread SUVs can be in design, purpose, and luxury. For quite nearly every sedan and hatchback, there is an SUV equivalent in size - which really makes one wonder why they have become so popular.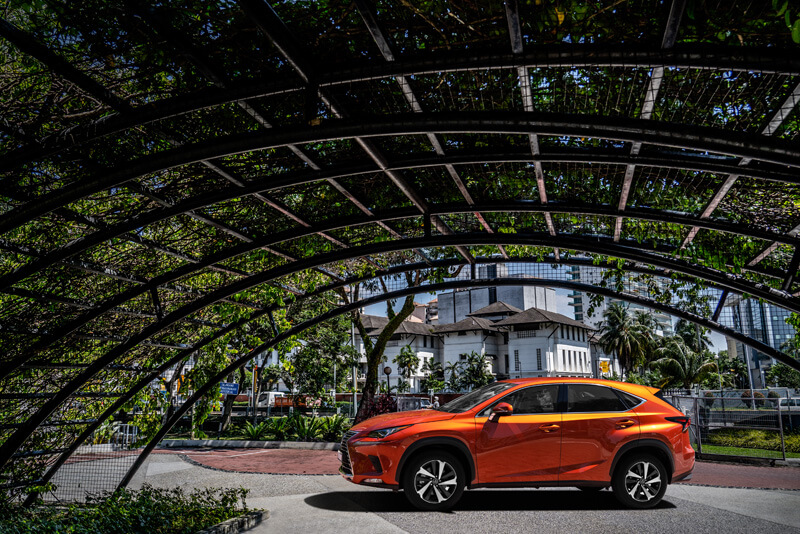 Turns out, there's actually a lot to love about being in an SUV. We'll start with the basics - a high ride height and seating position gives you better visibility, longer travel suspension and a high ride height offer greater comfort, and boot space and flexibility far exceeds anything that a hatchback, sedan, or wagon could offer you.
These are elements that anyone can appreciate when it comes to driving and living with a car, but SUVs are capable of more than that. Being more rugged in nature, an SUV can take you wherever the road leads - and keep going, even when the road ends. There's something wildly liberating about being able to forge your own path in a world that feels increasingly clinical and controlled.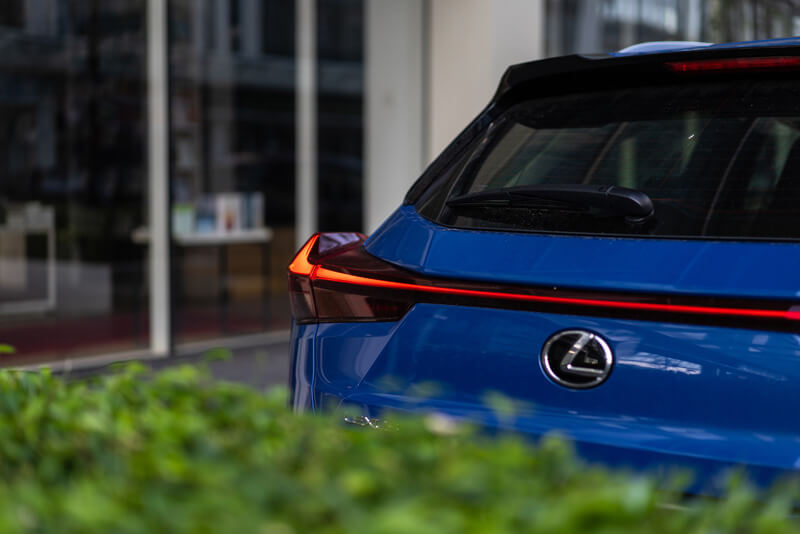 As we said earlier, SUVs come in all kinds of shapes and sizes - so picking the right one that fits your needs and wants can be a little tricky. Thankfully, Lexus offers such a broad spectrum of SUVs that you are spoiled for choice - the UX and the NX are perfect for the urban jungle, while the RX and LX are far larger to accommodate more passengers.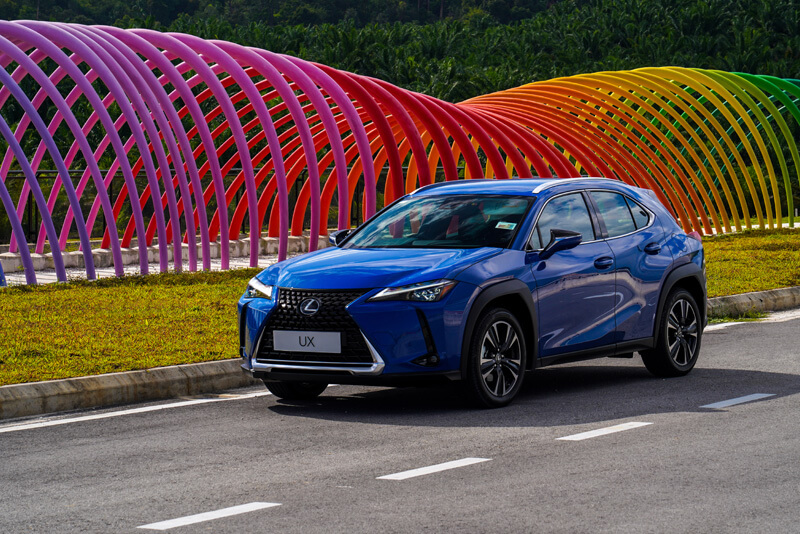 Let's take a look at the UX. It's the most compact of Lexus' offerings, which also makes it the easiest to maneuver around and through tight spaces. Underpinning it is a platform that promotes driving pleasure and exemplary comfort in the same breath - something rarely seen in this day and age. With a low rear hatch floor for easy loading and unloading, and a range of vibrant paint options, the UX is the choice for the young, urban professional.
At the opposite end of the spectrum is the Lexus LX, which sits as the flagship of the Lexus SUV lineup. With a large V8 engine at its heart and an all-wheel drive system, the LX has the ability to go almost anywhere, and do so very quickly. It even seats up to eight people across three rows of seats, which makes it perfect for those family reunions.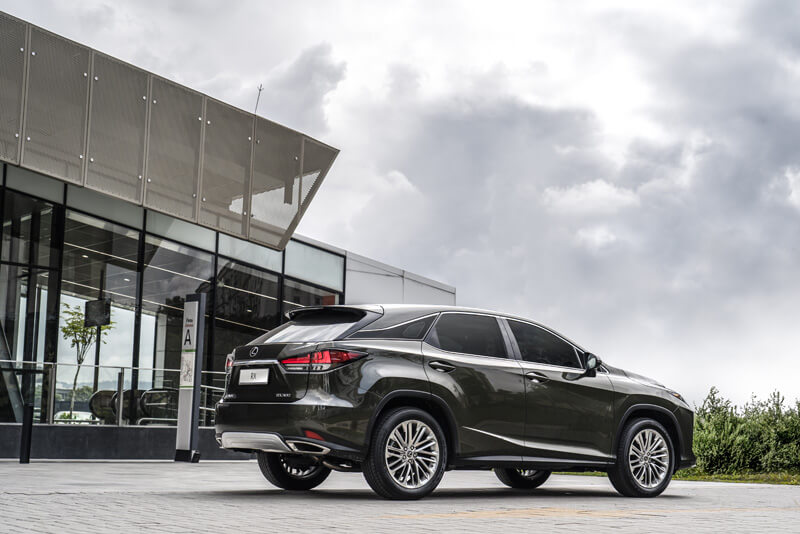 This leaves the NX and the RX sitting between these two SUVs. These two models are interestingly intertwined - but we'll get into that in a minute. We'll start with the Lexus RX - a name that has become synonymous with luxury SUVs over the better part of two decades. It's what one might regard as the true first modern luxury SUV, and it has grown in size and sophistication with each passing generation.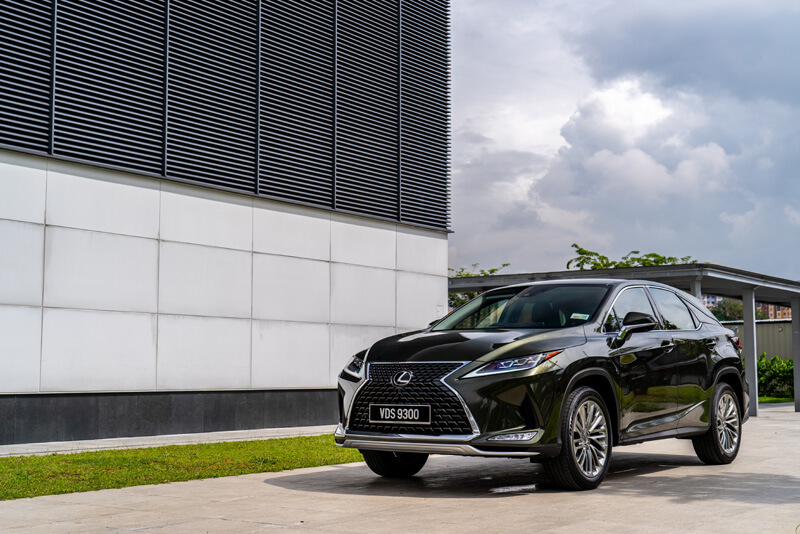 It's no surprise then that the RX is Lexus' best-selling SUV - striking a beautiful balance between being a comfortable fit for the family and being competent enough to keep up with the bustling businessman. Plush, reclining rear seats provide the perfect way to relax after a tough day at the office, just as well as they support a tired kid who's sleeping their way through a balik kampong drive. Despite its large size, Lexus makes it a little easier to maneuver with the Panoramic View Monitor, effectively providing a bird's-eye view of the car and its surroundings to let you position the car perfectly. The duality of the Lexus RX is a perfect example of a car that does both business and pleasure.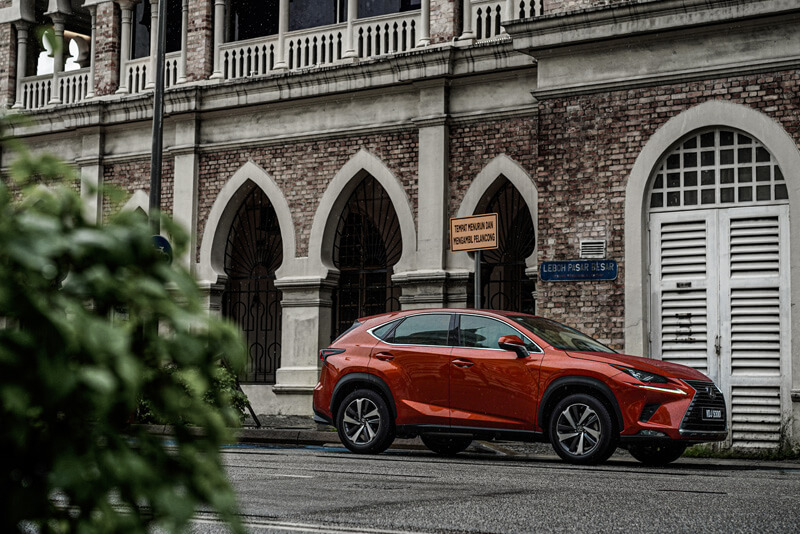 What then, of the Lexus NX? It's the last on the list of Lexus SUVs - but it's certainly not the least. As we mentioned earlier, the Lexus RX made a name for Lexus in the luxury SUV space - but over the generations as the RX grew bigger, it left a vacuum that the NX perfectly filled. It came into the world to be what the RX originally was, in terms of size and purpose.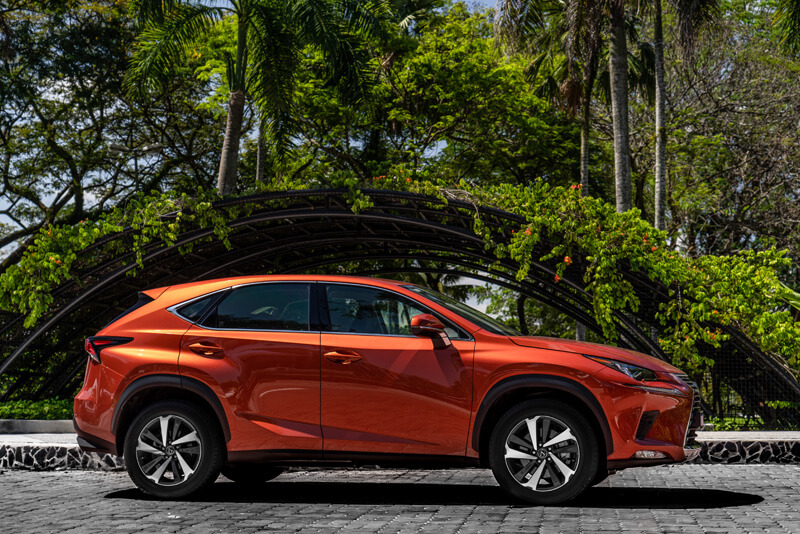 It's for that reason that the Lexus NX feels like it's just right for the urban outdoors. It can keep up with you no matter how active your lifestyle is, with folding rear seats to accommodate as much sporting equipment as you could hope to cram in. The turbocharged 2.0-litre engine at the heart of the NX provides superb response and performance to get you up to speed with ease.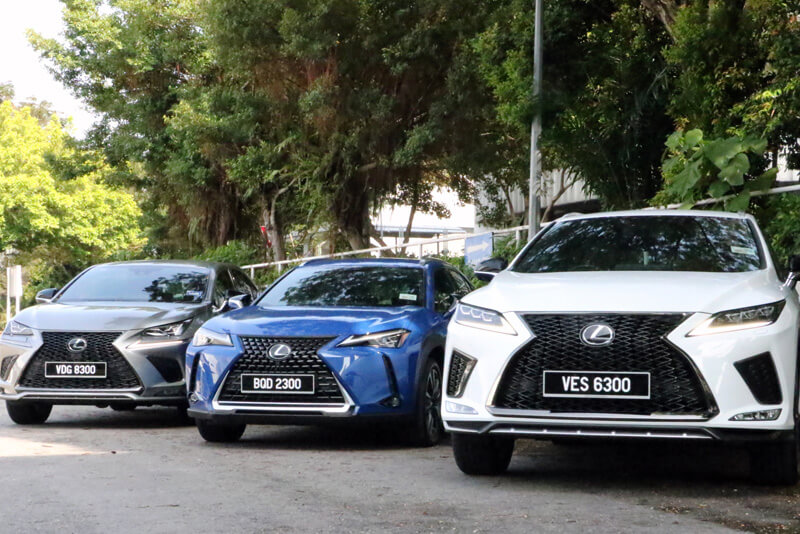 Top it all off with the fact that Lexus' entire SUV range comes equipped with LSS+, or Lexus Safety System+. This group of active safety systems are designed to keep you out of harm's way, with elements like Automatic Emergency Braking and Lane Keep Assist keeping you on the right path - with total peace of mind.
Feeling ready to buy your next luxury SUV? Your nearest Lexus Centre is open seven days a week, with plenty of exclusive deals to be had on Lexus models. You'll even get a Lexus Touch n' Go if you take a test drive - but of course, at a one per person cap.