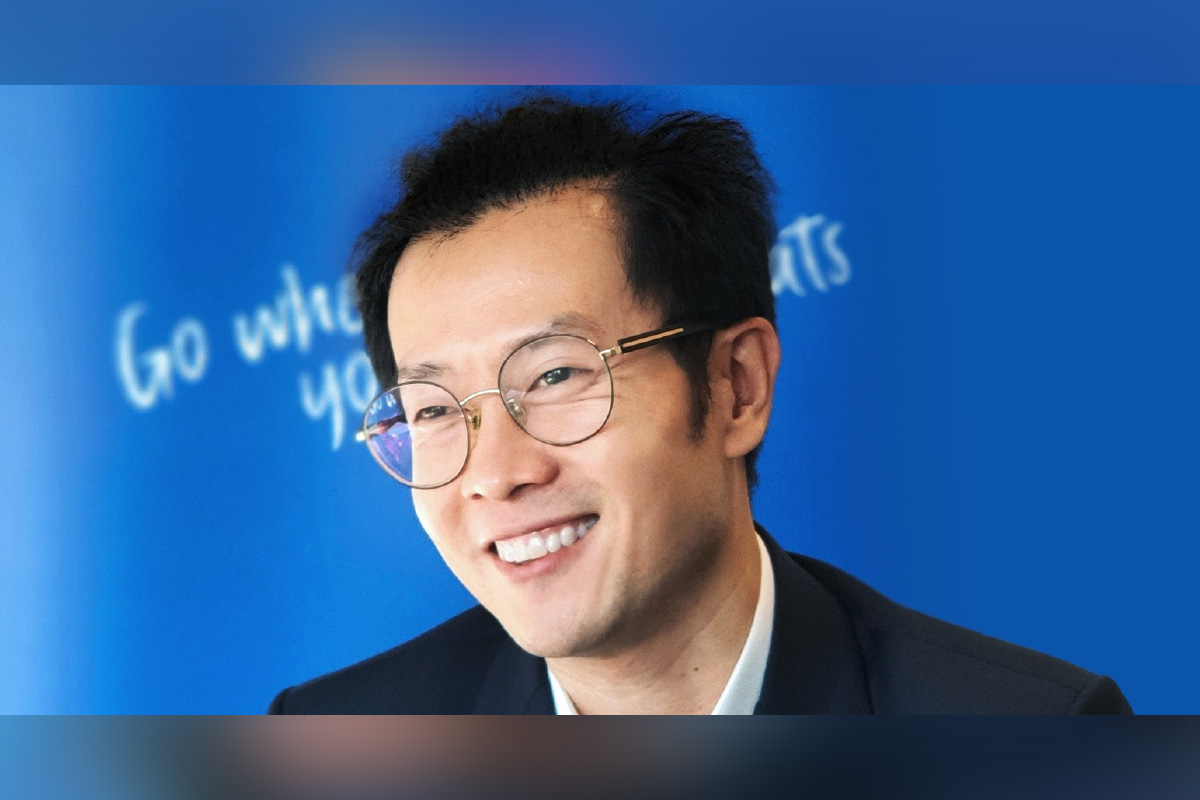 Lazada has witnessed significant growth in 2020, thanks to a slew of initiatives that empowers its brand partners and merchants with the tools, data and insights to win the "new consumer" and increase sales despite lockdowns and stay-at-home recommendations. 
The average daily transactions on the leading e-commerce platform in the country has increased by nearly 80% compared with pre-Movement Control Order. Propelled by Alibaba's tech infrastructure and a solid logistics network, Lazada continues to be the preferred e-commerce partner in the region for international and local brands owing to its reputation for delivering business growth and quality customer experience. Lazada's highly anticipated shopping festivals have also been a key growth driver for it.
"As consumers get used to being at home, shopping campaigns festivals such as our 9.9 Big Brands Sale and upcoming 11.11 annual shopping festival may hold greater currency for marketers and brands. These 24-hour events on Lazada are curated to deliver an engaging and exciting shopping experience featuring the platform's Shoppertainment innovations supported by Lazada's technology and digital solutions," says Leo Chow, CEO of Lazada Malaysia.
During the recently concluded 9.9 Big Brands Sale Campaign, an increasing number of participating brands on LazMall reported a spike in sales figures, as shoppers grow accustomed to having special deals during monthly campaigns.
Eric Lim, CEO of local electrical appliance brand Perrysmith, says he managed to sell 10 times more vacuum cleaners and air fryers during the campaign than on a normal day.
"Lazada's shopping festivals, such as the 9.9 Campaign, built up a lot of hype before the campaign day itself, with strong social media marketing and even out-of-home billboard marketing helping to boost our sales," says Lim.
"Lazada promoted the event and drove traffic to participating brands' storefronts one week before the campaign, one of the most important elements that helped my business during the campaign. This helped us build awareness of the Perrysmith brand among our shoppers before the sale."
Tech giant Huawei was also one of the major participating brands in the 9.9 Big Brands Sale Campaign. The global smartphone brand managed to sell an average of 45 units of Huawei Mate Pro 30 every 10 seconds. Liu He, country director of HUAWEI Consumer Business Group, says the sales performance during the campaign was definitely up to the company's expectation.
"Online shopping festivals such as 9.9 and 11.11 are great opportunities for us to give back to our customers. Our promotional offers enable them to save more while enjoying our products," says Liu.
"Lazada's on-site resources such as home page banners and campaign management tools, as well as brand exposure on Lazada's social media and digital out-of-home capabilities are some of the tools that helped deliver results for us during the 9.9 campaign."
Edwin Wang, CEO of Signature Market, also saw visitors and orders at his online healthy snack store almost triple during the 9.9 campaign period compared with just two months ago.
"Marketing opportunities, especially traffic driving and advertising solutions by Lazada, are the main factors to our business' success. The hype generated by the campaign and the idea of a big sale also spurred customers to add more to their cart during the campaign," says Wang.
"Other than the increased sales revenue, our brand visibility also increased. Thanks to the support given by Lazada, we managed to sell 10,000 sets of our bundled products through the campaign and the recent "Chief Discount Officer" live-stream show. Lazada also partnered with us to develop an exclusive package deal, which attracted even more consumers for us."
Live-stream is the new mainstream
Demand for Lazada's live-streaming tools has soared during the pandemic as shoppers are less inclined to shop outdoors to curb the spread of the Covid-19 pandemic. Chow explains that live-streaming has allowed brands to connect directly with consumers, especially during the pandemic, and has become an effective avenue to boost sales. 
In April, LazLive reported a 45% month-on-month increase in total gross merchandise volume across Southeast Asia, and it went on to deliver a 17 times year-on-year GMV growth in June, according to Chow.
"LazLive is a valuable tool for our brands and sellers to engage with consumers under our collective new normal. Through LazLive, customers are able to obtain detailed product demonstrations and have a live discussion with the merchant regarding the purchase of any products. This is a great way for brands to build customer satisfaction," says Chow.
"The viewers can also like, comment, share links and even send emoticons in the live-stream feed. This real-time conversation also adds to satisfaction when purchasing a product, reaffirming the product purchase."
For the recent 9.9 Big Brands Sale Campaign, Lazada rolled out its latest innovative live-streaming programme, "Chief Discount Officer Show", hosted by its newly appointed Chief Discount Officer, well-known television personality Ain Edruce. 
In the show, Ain Edruce interacted with viewers, helped buyers navigate the e-commerce platform, negotiated and secured the best product deals on behalf of shoppers and merchants, and promoted product items that matched the viewers' needs and wants.
The show garnered 580,000 views and registered more than 72,000 engagements in less than four hours of its broadcast. It ended on Sept 8 with more than 97,000 product clicks. All products from participating brands on the show sold out.
"The significant success of the show breaks new ground in live-stream commerce in Malaysia. These new initiatives are part of our continual effort to help our business partners connect with consumers through innovative technology as behaviours and practices are reshaped across the country in the 'new normal'," says Chow.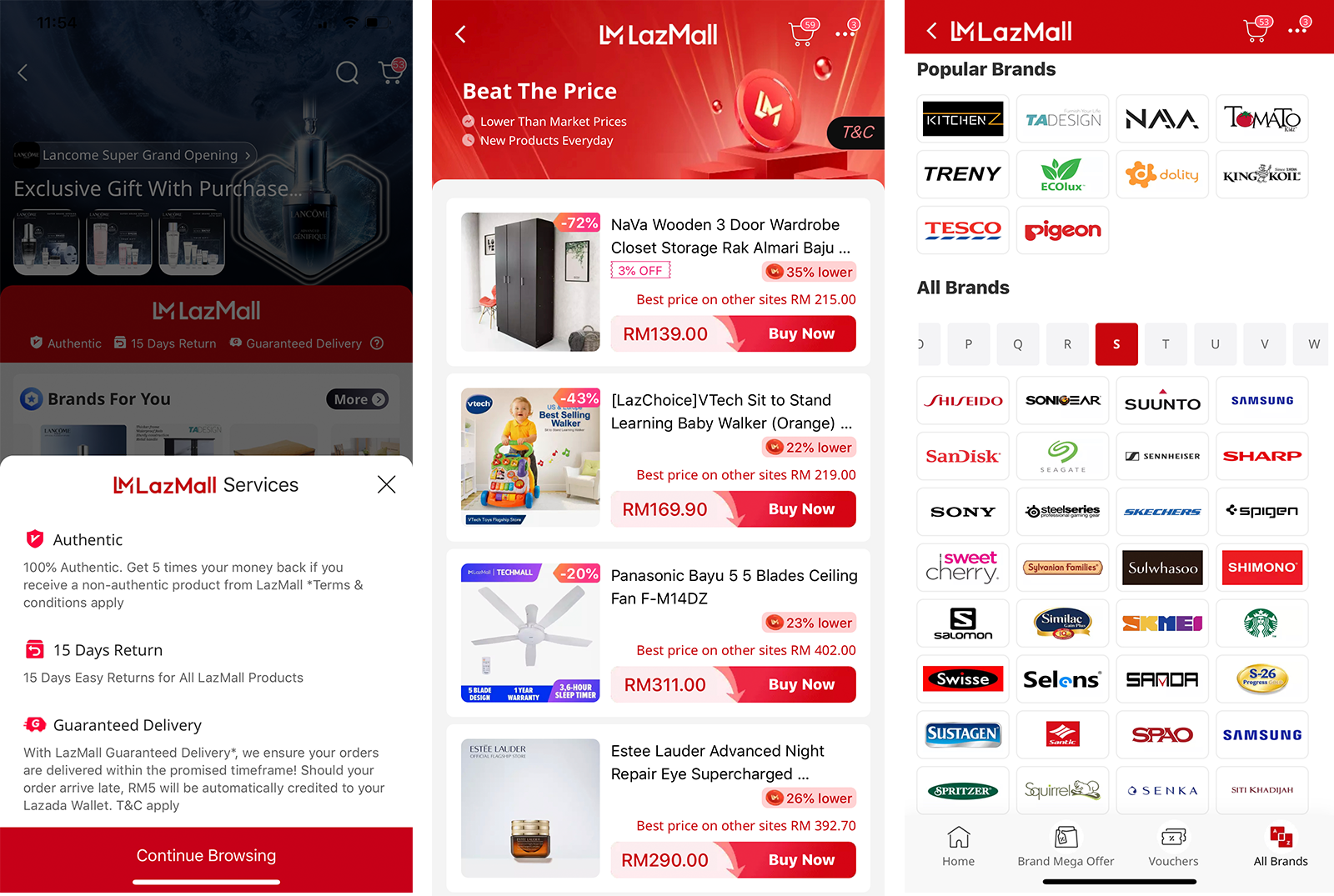 Elevating customer experience with LazMall
According to Chow, LazMall is a significant contributor to the e-commerce platform's growth. It is the biggest virtual shopping mall in the region with more than 18,000 brands listed on it, a ninefold increase since its launch in 2018.
"LazMall plays a key role in Lazada's overall business strategy as local and international brands look to advance their presence and growth through an omnichannel approach in Southeast Asia. We constantly invest in key infrastructure services and user experience to support and complement our brand partners. Currently, more than 80% of Forbes' Most Valuable Consumer Brands are on LazMall. By strengthening the consumer's online commerce journey, we provide brands with more avenues to diversify and increase their consumer touchpoints," says Chow. 
"Companies such as Estée Lauder, Adidas, P&G, Unilever, Dyson, Philips, as well as local brands such as Sen Heng, Russell Taylor, Tealive, Old Town White Coffee, Julie's, Golden Screen Cinemas, Bonia and Lewre, have all signed up, and are expanding their presence on Lazada during the pandemic. Many foreign brands have selected LazMall as their gateway to Southeast Asia's e-commerce market to reach consumers across the region."
LazMall underwent a significant upgrade and redesign in time for its recent 9.9 sales event. The virtual mall now sports a new look as well as enhanced features, such as an upgraded brand directory, the ability for consumers to follow brands for deals and discount updates, and brand recommendations for shoppers.
Chow says these new features aim to elevate consumers' shopping experiences and strengthen the end-to-end customer journey for brands, helping them find new growth opportunities in the new "digital normal".
Brands will also be able to leverage Lazada's logistics infrastructure and fulfilment capabilities to improve the overall customer journey on LazMall. Brands on the platform can integrate their loyalty programme into LazMall's platform and leverage Lazada's technology infrastructure for search, recommendations and LazLive live-streaming.
"LazMall is now in its second year and the number of brands joining our platform and growing their business online has tripled. By continually enhancing our services, we aim to deepen our customers' trust and provide a peace-of-mind premium shopping experience for our consumers," says Chow.
With its recent enhancements and features and the remarkable success of the Chief Discount Officer Show, Chow is optimistic that Lazada will continue its upward growth trajectory. He explains that Lazada's continual efforts in innovation and its state-of-the-art technology support have continued to generate interest among brands looking to partner with them.
"Our 9.9 Campaign this year boasted more than 100 exclusive branded deals. And these brand partners have since seen tremendous growth on the platform. We will continue to enable brands and sellers to digitalise their business to be more nimble, offering greater efficiency and a premium quality customer experience," says Chow.