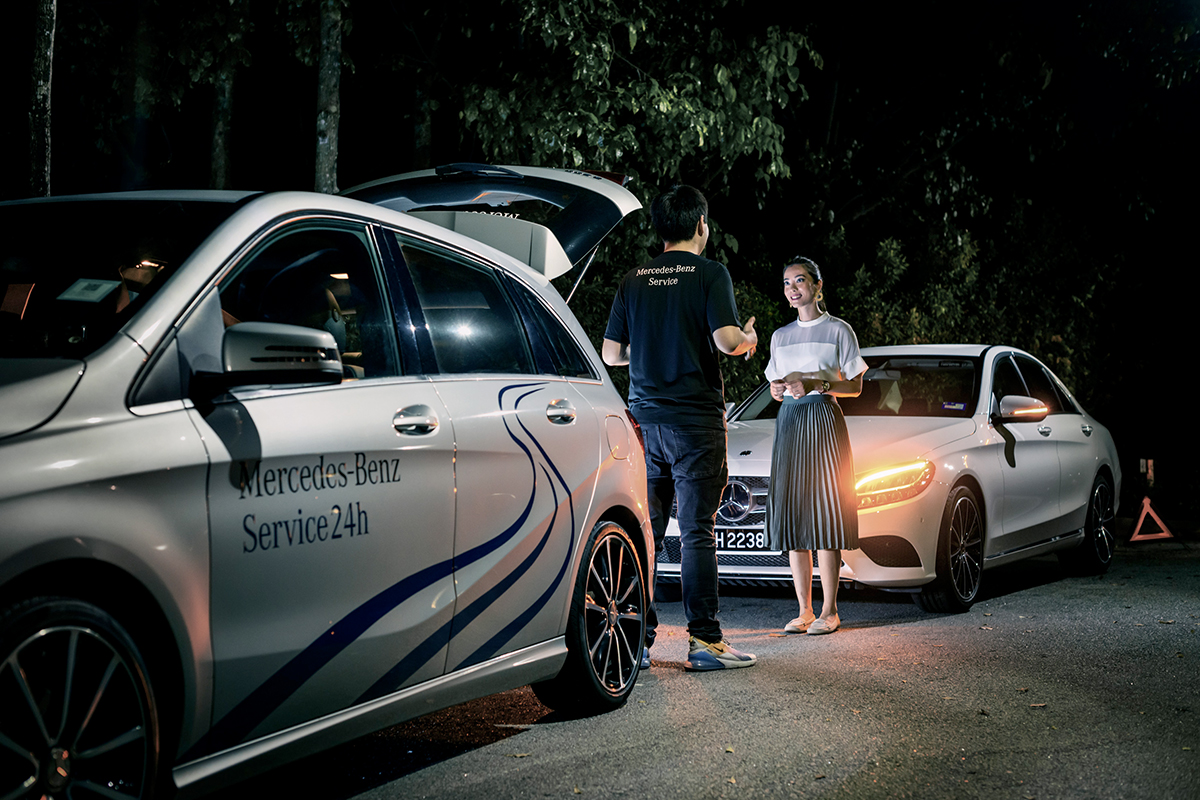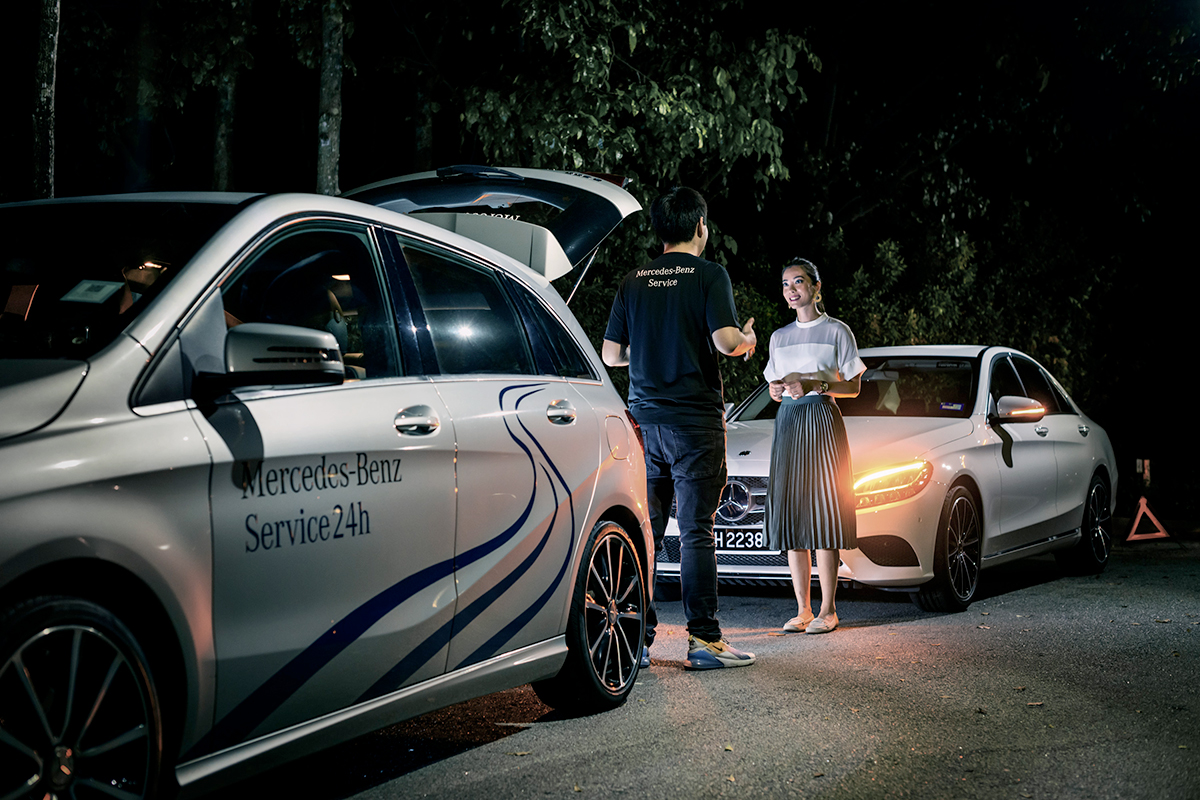 With travel restrictions eased across the country and a sense of normalcy returning, many of us are now back on the road. However, as our cars were parked in our driveways for most of the past year — rarely moving except for grocery runs — we have to consider issues that may arise as a result of the vehicle being left idle for too long.
Problems can arise from weak batteries, degraded tyres and also wear and tear on parts. Adding to that is our humid tropical weather, which can go from sunny to wet at a moment's notice, instantly changing our road and driving conditions.
As such, having a properly maintained vehicle is paramount as it not only ensures our safety but keeps us prepared to face any eventualities. Mercedes-Benz understands the needs of its customers, especially when it comes to proper vehicle maintenance. Through #MercedesofService, it has remained committed to delivering relevant services and products to keep your Mercedes-Benz always in perfect running condition for a safe and comfortable driving experience.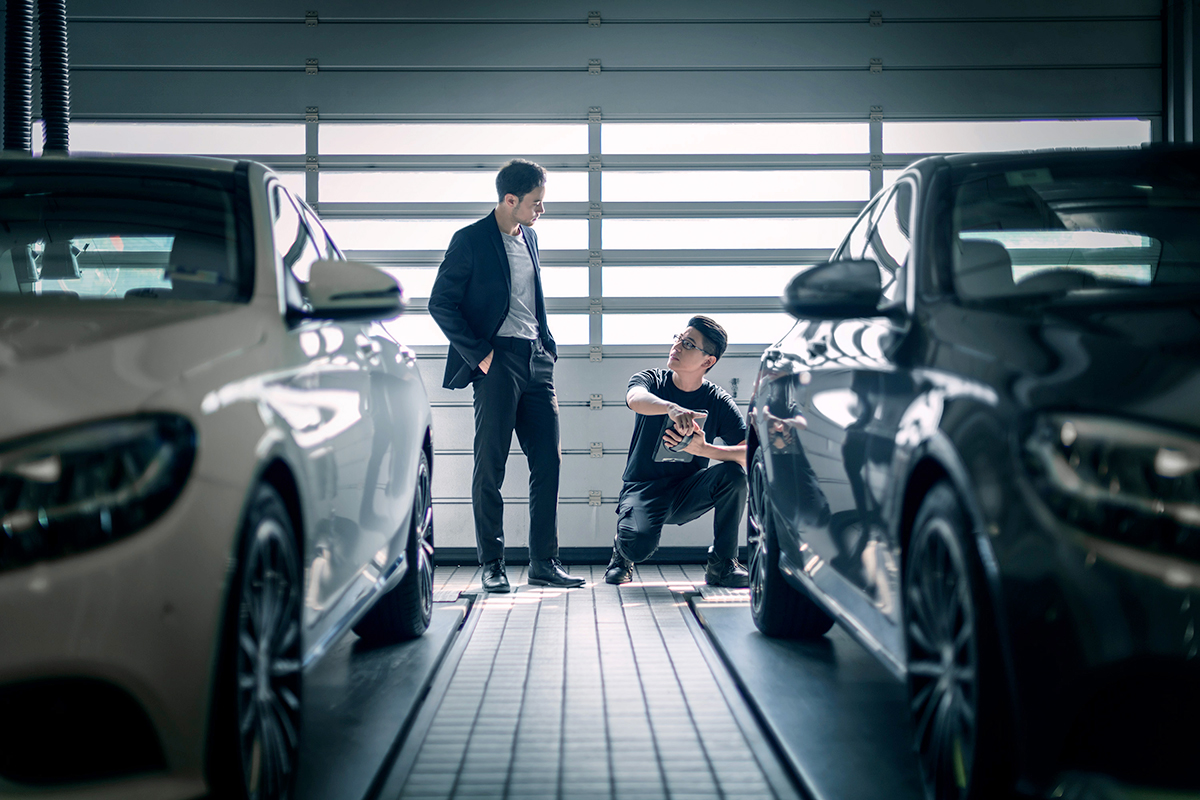 Keeping your car safe
We cannot stress how important it is to have a luxury car like a Mercedes-Benz regularly serviced and maintained at a Mercedes-Benz Authorised Service Centre. After all, if you are a proud Mercedes-Benz owner, you will want your car to be in the best condition possible. The service centres will keep your car safe from breakdowns and technical issues, as well as running at its optimal best.
Mercedes-Benz Authorised Service Centres only use genuine Mercedes-Benz parts. As your car is made up of complex components, it is vital that it utilises only original certified parts and components that are designed and built to deliver the comfort, performance and safety Mercedes-Benz is renowned for.
Each Mercedes-Benz Authorised Service Centre is staffed by highly skilled mechanics and technicians who will ensure your car is in the best condition. Each outlet also has the most advanced equipment and specialised tools for a quick and effective diagnosis and maintenance to be carried out. This enables work on your vehicle to be done in a smooth and efficient manner.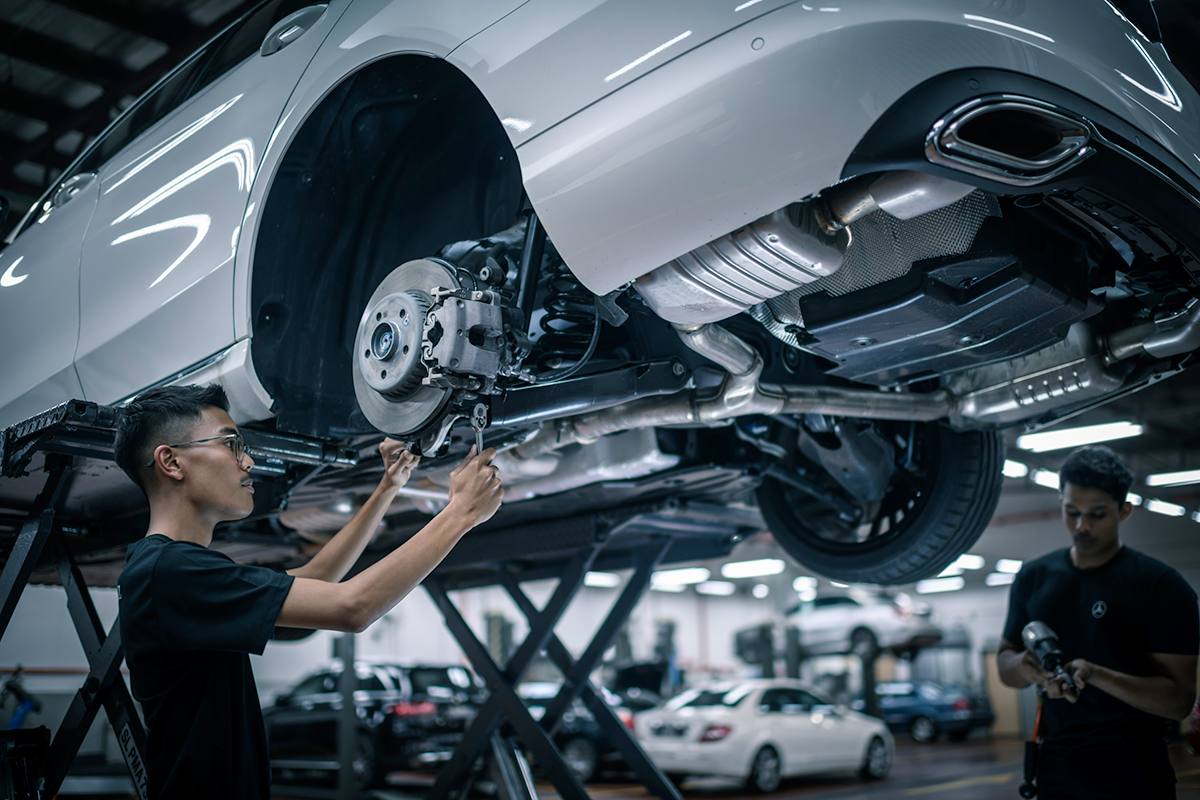 Attention to parts and tyres
Leaving a car out in the sun and rain can result in the deterioration of parts, specifically wipers and tyres. As your Mercedes-Benz is made up of thousands of parts — all working in unison to deliver quality performance, comfort as well as safety — regular and proper maintenance and care is essential.
It is recommended that wiper blades be replaced every six months for them to perform at their best and deliver maximum visibility. Wiper blades are important and, along with the washer fluid, afford the ability to keep the view ahead clear, cutting through any of the elements with ease, especially during wet weather.
Built for precise fit on every Mercedes-Benz, the spring rail curvature prevents judder and noise and is designed to maintain the performance, handling and integrity you expect from your vehicle. Additionally, all Mercedes-Benz genuine wiper blades come with maintenance indicators, so you can view at a glance when a replacement is necessary.
Another issue that arises when you are not covering as many kilometres in your car as you used to is the condition of your tyres. Tyres need to be in perfect order to ensure they are able to handle the wear and tear when the car is being driven regularly again.
Mercedes-Benz Original Tyres are designed for unparalleled safety and handling. Made from over 200 materials — each with up to 1,000 hours of engineering and testing — they are built to match the weight and suspension of your vehicle to deliver optimised safety, mobility and driving comfort.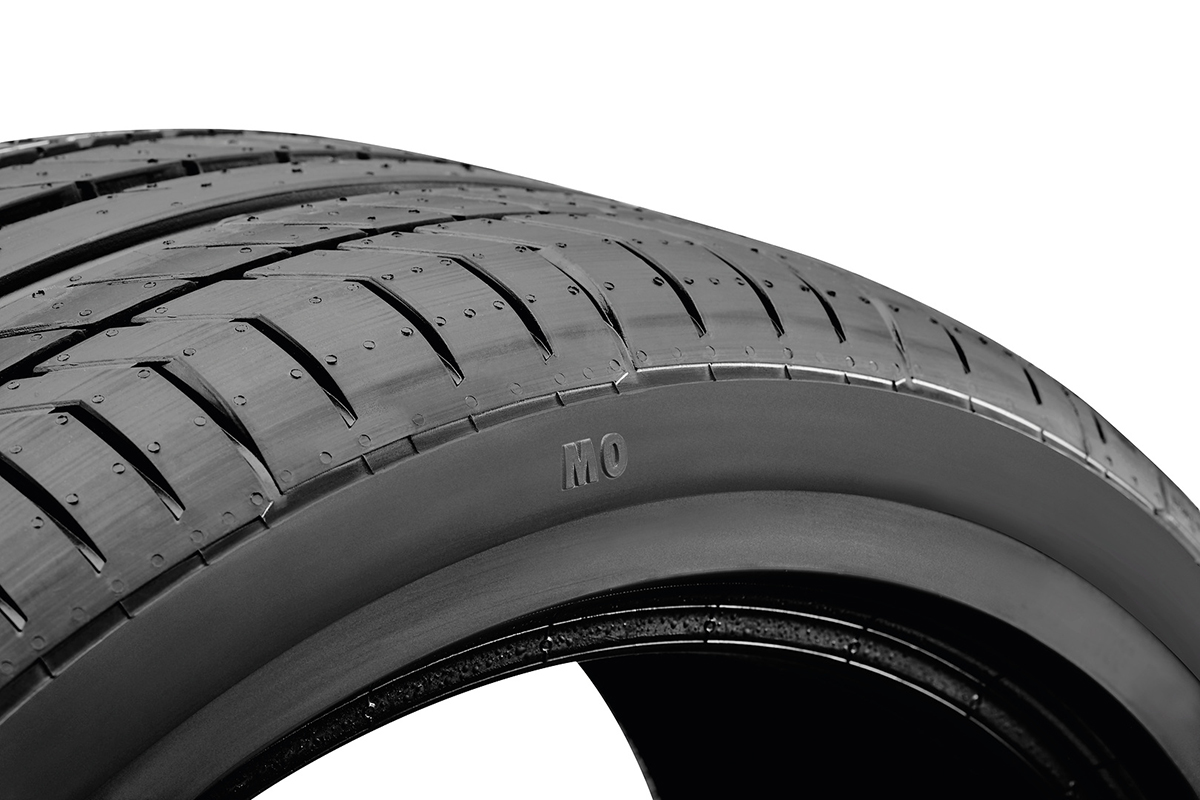 Every tyre fitted to a Mercedes-Benz is developed and manufactured to the highest quality standards and meets stringent requirements. The special "MO" and "MOE" markings on the tyre indicate the Mercedes-Benz quality.
At every Mercedes-Benz Authorised Service Centre, customers are guaranteed the best care for their tyres. Tyre wear checks, balancing, rotation and wheel alignment are done with care and precision to ensure drive and safety comfort as well as extend the life of the tyres.
Brakes also need to be in tip-top shape as you hit the road again. After all, they are the primary safety system on your Mercedes-Benz, and need to be well-maintained if you want to stop safely, predictably and immediately.
Mercedes-Benz genuine brake pads and discs are made to the same exacting standards as your Mercedes-Benz vehicle. Not only are they a perfect fit but they guarantee the same level of stopping power and longevity as your vehicle's original brake pads.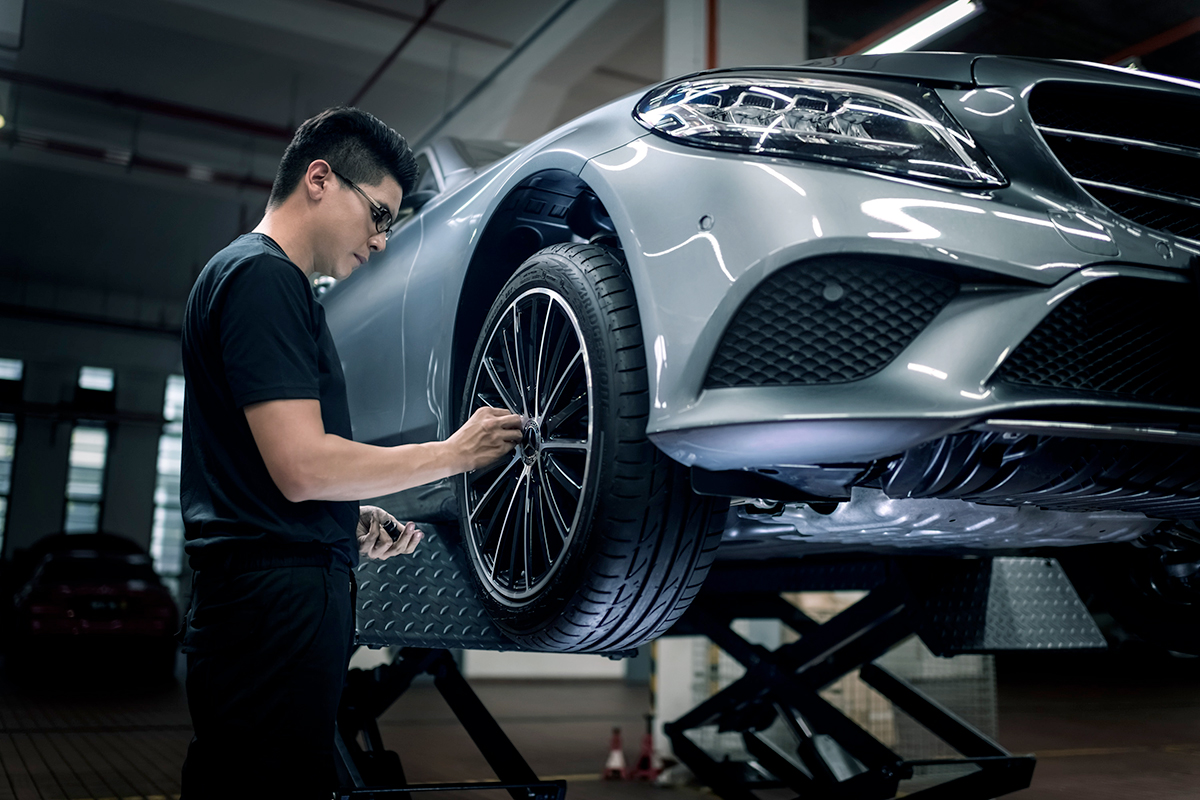 Car care inside and out
Care and maintenance also extend to the inside of the car. After all, it is important for your Mercedes-Benz to remain as pristine as possible both inside and out. To upkeep the interior of your car, all Mercedes-Benz genuine products are tailored to your vehicle.
The interior materials are of the highest quality and the same applies to its range of care products. To keep your vehicle in prime condition, you can choose from a range of Mercedes-Benz genuine car care products, which are gentle and effective on materials, long-lasting and environment-friendly.
All Mercedes-Benz genuine car care products have undergone development and testing to ensure compatibility with the materials in your vehicle. Visit your nearest authorised Mercedes-Benz Service Centre to discover a complete suite of cleaning products that will keep your car in pristine condition.
Extended peace of mind
As Mercedes-Benz is committed to delivering quality and service excellence, every customer's needs and queries are handled in a professional and efficient manner.
Understanding the time constraints and the unpredictable nature of career and family needs, Mercedes-Benz has made its Customer Care Centre available around the clock. Customers can book their service appointments online with just a few clicks. In the event of a breakdown, rest assured that Mercedes-Benz's service and breakdown assistance is just a quick call away, leaving you worry-free for the journey that lies ahead.
To book your next service appointment and to find out more about Mercedes-Benz Customer Care, call 1-800-88-1133 or visit mb4.me/myoab.