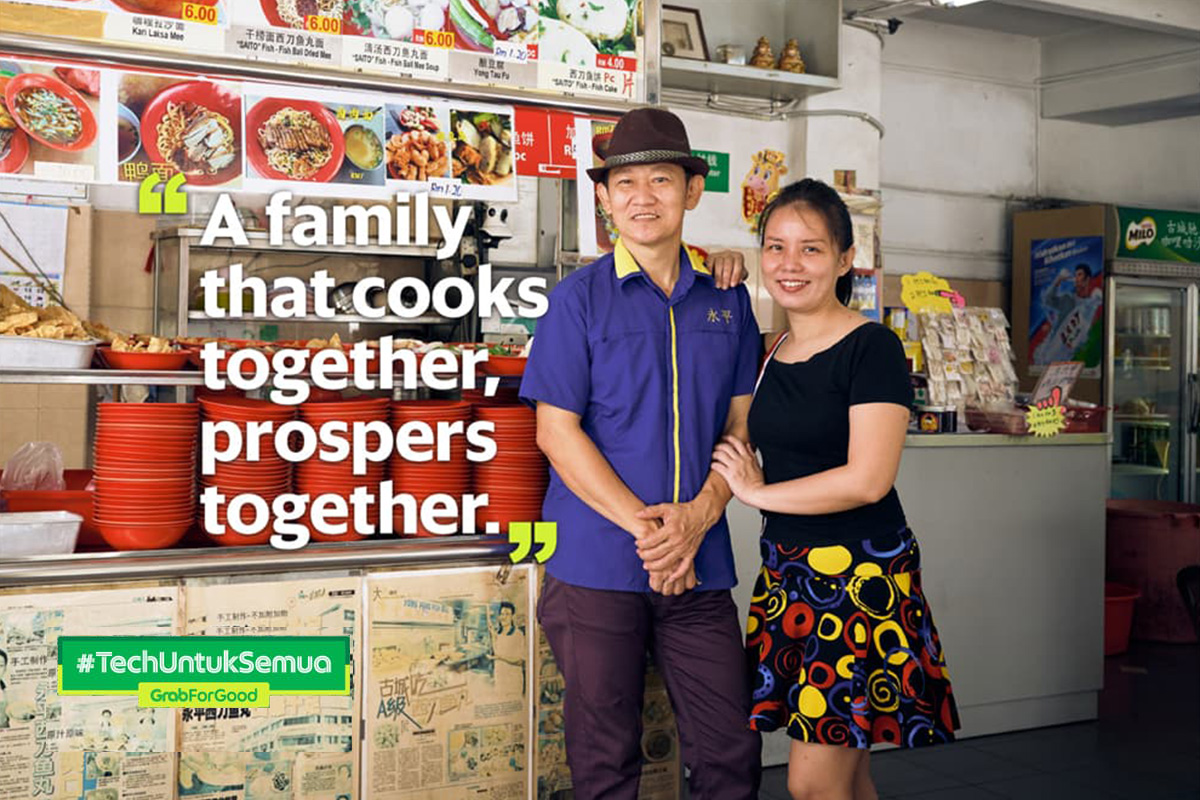 Since the Covid-19 pandemic hit Malaysia early last year, it is now more common to find small, traditional set-ups offering their produce and delicacies to consumers via delivery services as a way to sustain their business.
And it's truly inspirational to see these local businesses, which have stood the test of time, pivot and embrace technology.
To learn more about what it has been like, we spoke to two local family businesses featured in Grab's #TechUntukSemua initiative that shows it's never too late to digitalise (especially with a little help from the younger generation).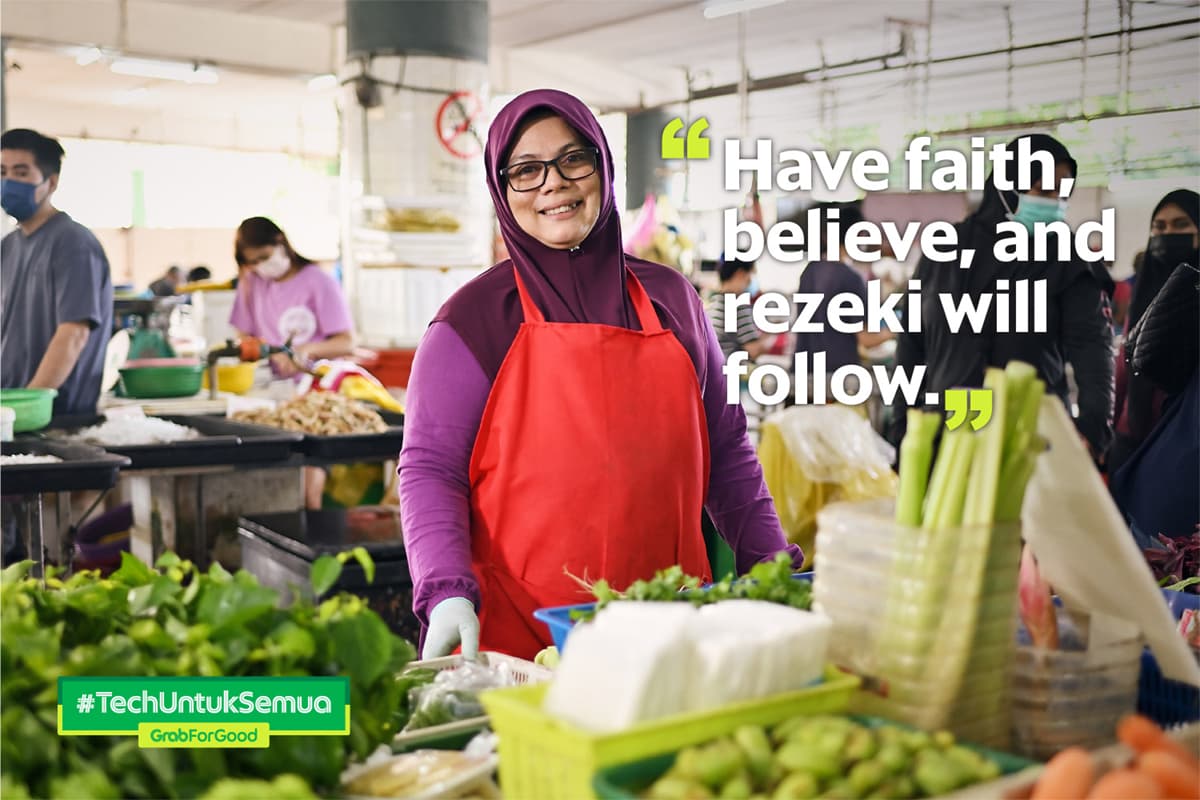 Zalilah Ismail, a 54-year-old vegetable seller at the Bayan Baru wet market in Penang, relates how she came to own her business.
She had never worked, having got married at the age of 16. But after helping her sister-in-law with her vegetable business for several years, she was given the chance to take over.
"I was a housewife and I knew nothing about business or how to talk to people. But my husband encouraged me to try. So, I prayed and asked if this was my rezeki, that I could take over easily. Renting a stall at Pasar Bayan Baru wasn't easy. It was a bustling market and rent was costly. The amount of sales we needed to cover the rent and other expenses was going to be a challenge. But I went ahead," says Zalilah.
In time, she learnt the ropes and realised that the two most important things were her customers and running her business honestly and generously. To provide her customers with the kind of service they expect, she applies her "timbang, jangan tipu" philosophy and gives discounts and freebies whenever she can. As she puts it, "Sometimes, a small gesture like this can brighten up someone's day."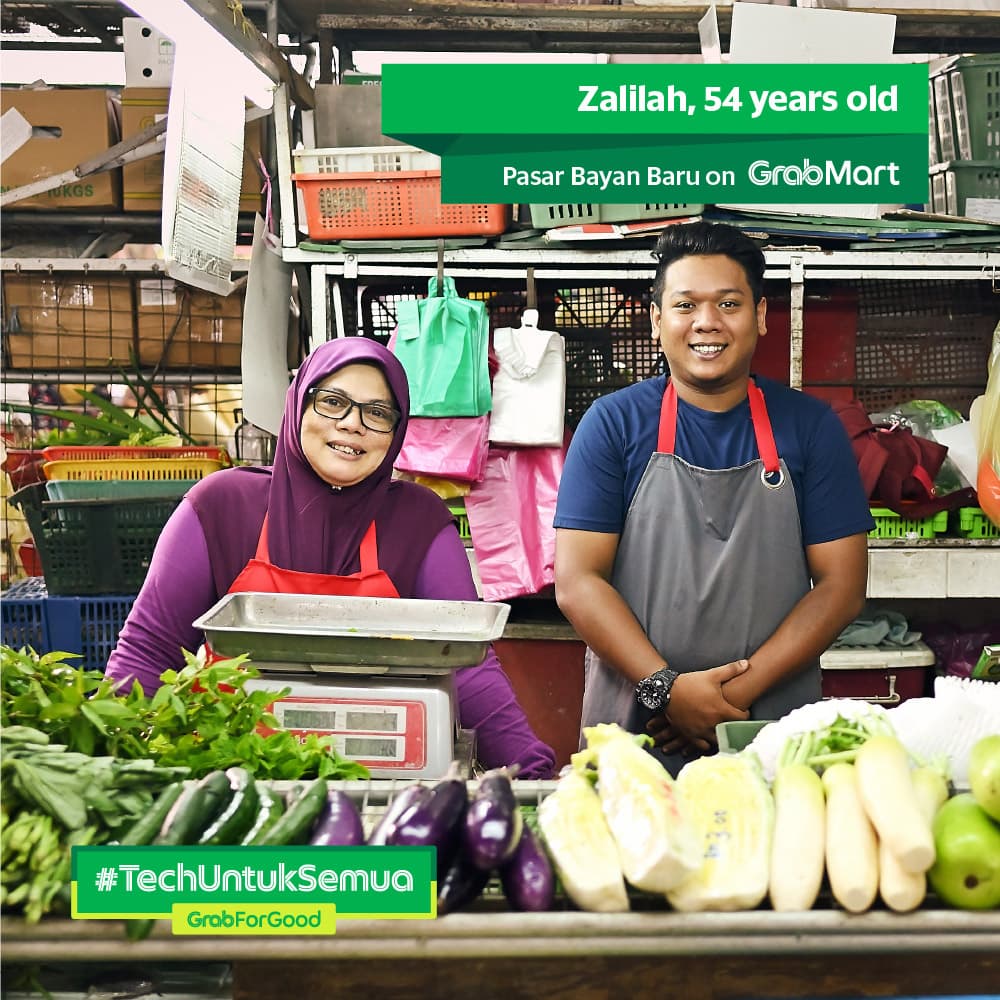 During the first Movement Control Order (MCO) period, Zalilah applied the same sense of community and continued selling because she knew there were people who needed vegetables but couldn't buy them easily. When she joined GrabMart, an on-demand everyday goods delivery service, she needed to get used to using the app, and her son was a huge help.
"Of course, there were doubts whether we could still make a profit. But once we found our footing and learnt how to balance our stock and orders, business picked up. We're still recovering, but we are more hopeful now that technology can help us," she says.
Commenting on her digitalisation journey, she points out that the most important thing is to believe in yourself, that you can do anything if you put your mind to it.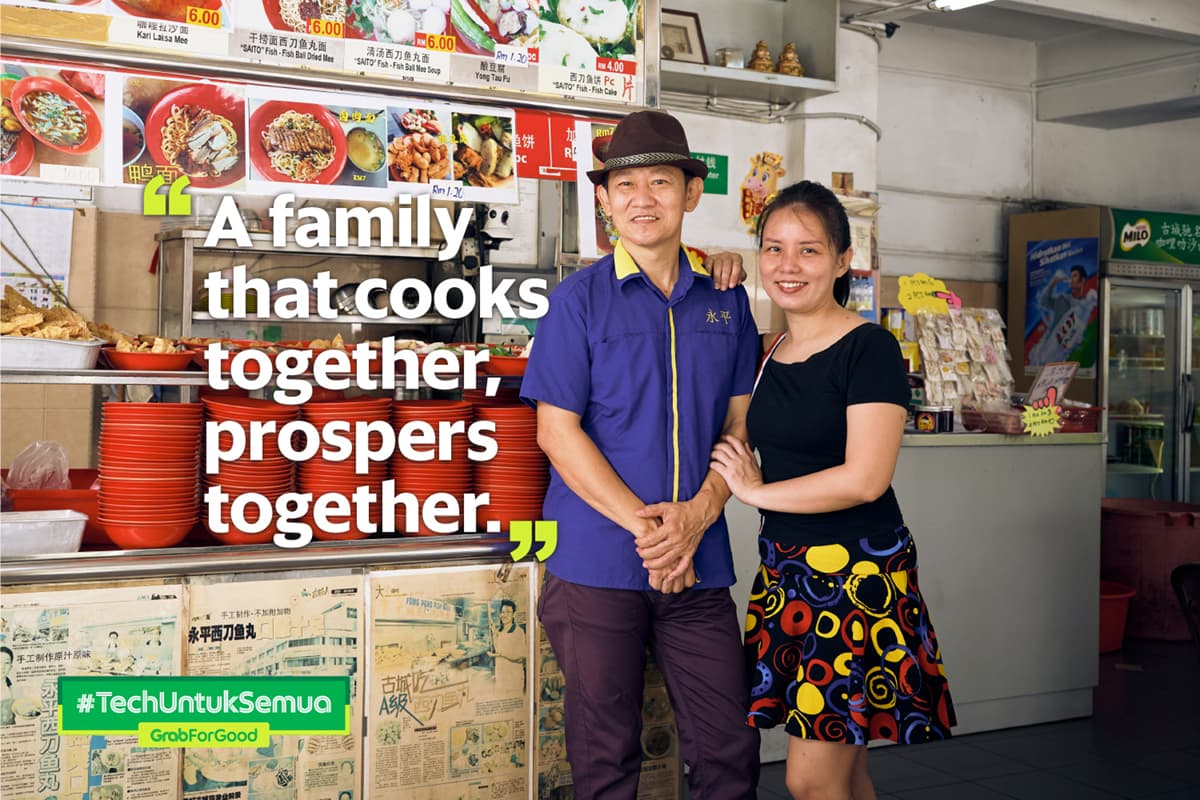 Meanwhile, Alan Tan, owner of the Yong Peng Fishball shop in Melaka, shared that the legacy of his business can be traced back to his grandfather, who used to make and sell fish balls from home as a way to make ends meet. Soon, the fish balls became popular throughout Yong Peng, a small town in Johor.
His mother eventually took over the business and continued producing fish balls in their home until the family moved to Melaka in 2001.
Tan says, "When my sister was based in Melaka, she missed my mom's fish balls very much and said there weren't many choices for food there. So, we decided to test the market and opened our own stall."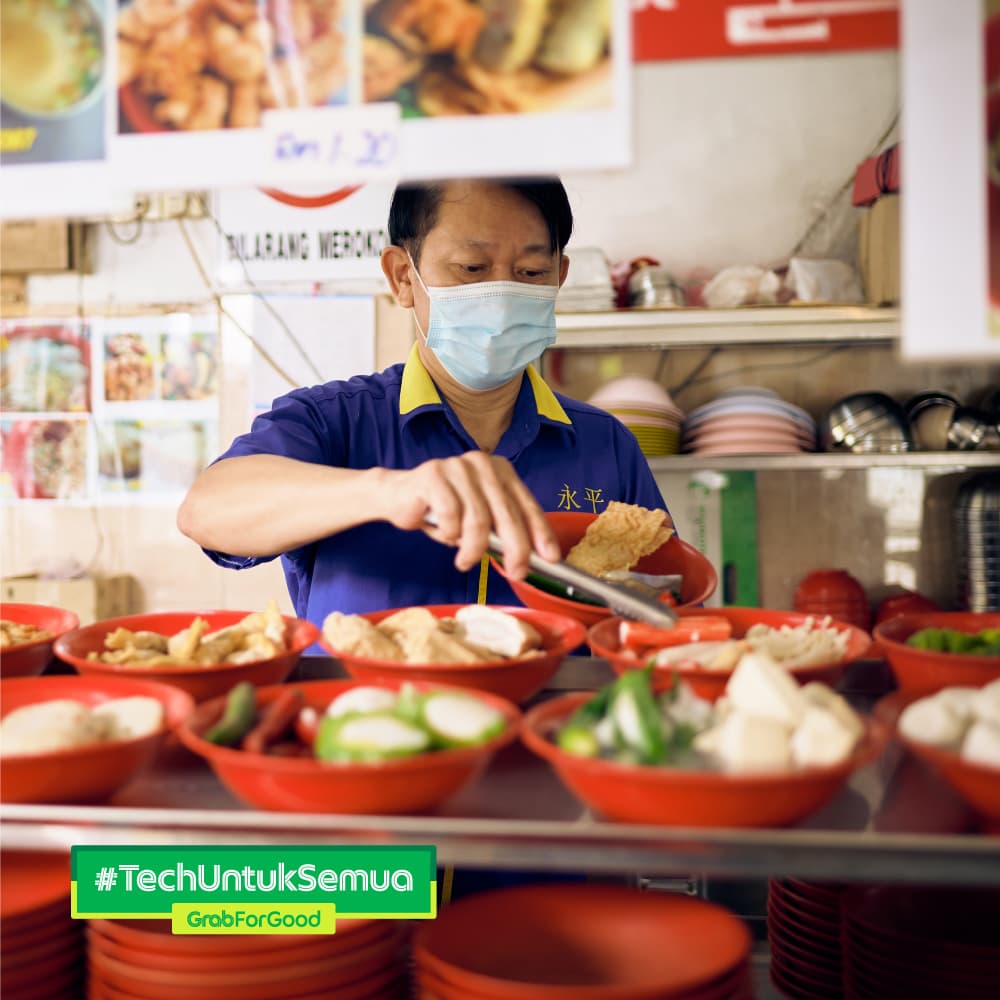 As they were located in the nightlife district, they changed their business hours to 24 hours, and were one of the few stalls to do so. "It was all hands on deck," he describes, as all the siblings had to help out either by taking orders, cooking, serving consumers or cleaning up.
And they have kept the business in the family — his 20-year-old son now helps out too.
The first MCO period was a challenge for the business as they lost close to 50% of their walk-in consumers. Initially, they were a little worried about using any form of food delivery service because it was unfamiliar territory. But they soon realised that it wasn't hard at all.
"My son manages the GrabFood app now, and business is improving. Our business is still recovering, but we are hopeful that as long as we keep cooking as a family, we will thrive," says Tan.
With initiatives such as "Food Courts by GrabFood" and "Pasar by GrabMart", Grab is helping small traditional businesses across Malaysia to fully embrace the benefits of digitalisation. The company also recently announced plans for the GrabForGood Fund, which seeks to support programmes that will have a lasting impact on the quality of life of its partners and the broader community in Southeast Asia.