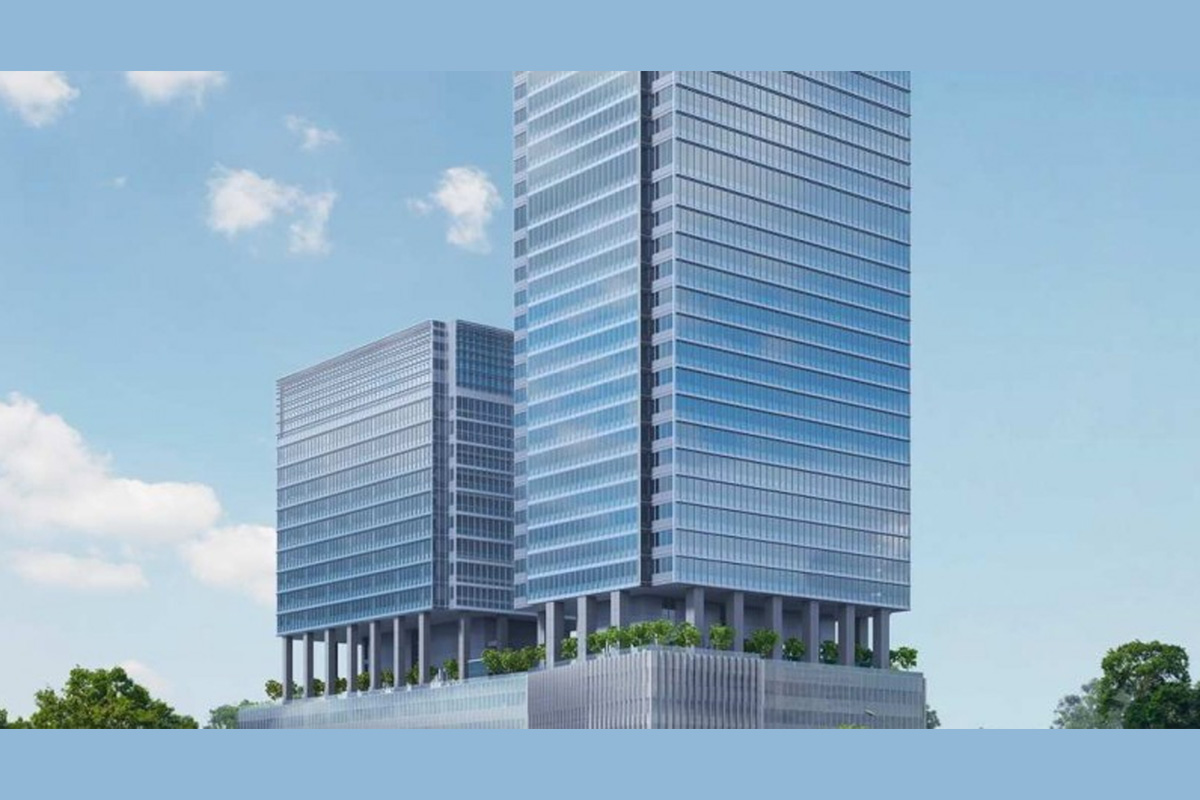 With working from home no longer the default, 2022 is poised to be a year of accelerated recovery for the Singapore office market.
According to research by JLL Singapore, overall demand for Grade-A office space in the CBD could outpace supply in 2022, as more economies normalise and businesses strengthen their presence in the city. CBRE has a similarly positive outlook, forecasting further rental growth for Grade-A offices in the medium term.
The return to office is also marked by a distinct shift in what employees want in the workplace. More and more organisations are seeking out spaces that can offer top-notch infrastructure while retaining flexibility, as hybrid working becomes the norm. A sustainable workspace that supports work-life balance and overall well-being has also become a bigger priority.
All these considerations lie at the heart of IOI Properties Group's upcoming office development in Marina Bay — IOI Central Boulevard Towers.
Located at 2 Central Boulevard, the property comprises two towers of 16 and 48 storeys, as well as a seven-storey podium. Upon completion in 2023, IOI Central Boulevard Towers will encompass 1.26 million sq ft of Grade-A office space and 30,000 sq ft of retail space.
The property marks a new milestone for IOI Properties in Singapore, following its iconic South Beach mixed-use development. In addition, it builds on the company's extensive track record of projects across Malaysia and China.
IOI Central Boulevard Towers, located in Marina Bay, will be a new landmark in Singapore's CBD (Image: IOI Properties Group)
Prestigious address and unbeatable connectivity
A good office starts with the right location, and IOI Central Boulevard Towers places tenants in the new prime area of Singapore's CBD. Besides being strategically situated among the various business hubs in the vicinity, tenants will also be able to enjoy the plethora of dining and lifestyle amenities that populate the area.
The development will have a direct underground pedestrian linkway to Downtown MRT station, as well as sheltered connections to three other MRT stations — Marina Bay, Raffles Place and Shenton Way on the Thomson-East Coast Line scheduled to open this year — to ensure seamless connectivity.
The development offers seamless connectivity, including a direct linkway to Downtown MRT station as well as sheltered connections to three other stations (Image: IOI Properties Group)
For those commuting by car, the Marina Coastal Expressway and the Ayer Rajah Expressway provide easy accessibility to all of Singapore.
Meanwhile, active commuters will have access to secured bicycle parking lots and end-of-trip facilities on site, while covered link bridges will provide safe and convenient connections to neighbouring buildings such One Raffles Quay and Asia Square Towers.
Inspiring spaces crafted using best design practices
When embarking on this project, IOI Properties sought to redefine the workplace, curating a next-generation environment that suits the dynamic demands of businesses today.
"One of the biggest shifts in business arising from the pandemic is the definition of office space, with significantly greater emphasis on flexible design to accommodate both work and lifestyle needs, as well as integration of the latest digital tools to promote dynamic collaboration," says Lee Yeow Seng, Executive Vice Chairman of IOI Properties Group.
Renowned American architecture firm CallisonRTKL has been engaged to design the project in partnership with Architects 61, the local architecture firm behind many of the CBD's iconic buildings including One Raffles Quay and Asia Square Towers.
Together, the firms leveraged on best design practices to bring IOI Properties' vision of the new workplace to life, anchored by flexibility and adaptability. As a result, the development offers a variety of office layout options that can cater to various businesses' needs.
A variety of office layout options are available, from central-core floor plans to Ultra Large Floor Plates measuring an area of 70,000 sq ft (Image: IOI Properties Group)
The Ultra Large Floor Plate offices, located on the fifth and sixth floors, offer businesses an ideal canvas that can be customised to their preferences. With 70,000 sq ft available on each floor, companies can tailor their offices to include a variety of elements that are now a hallmark of the modern workplace, such as collaborative spaces, private rooms and chill areas. There will also be a private outdoor garden exclusively available for tenants on the fifth storey.
Meanwhile, the two towers feature a central-core layout with areas measuring between 21,700 and 25,480 sq ft per floor. The column-free floor plans provide spacious, uninterrupted areas that can easily be adapted to tenants' needs, while floor-to-ceiling windows allow ample natural lighting.
Maximising employee well-being
Within the project, a massive 120,000 sq ft has been dedicated to greenery. Featuring lush landscaping, rooftop planting and a sky park, the verdant environment will provide tenants with serene spaces to rest, rejuvenate and cultivate healthy habits.
The sky park encompasses a 60,000 sq ft area on the seventh floor and features a dedicated 200m jogging track, making IOI Central Boulevard Towers the only building in Marina Bay with a running circuit in the sky. With fitness and health a growing priority, tenants will be able to weave activity into their everyday routines seamlessly.
With over 120,000 sq ft dedicated to greenery, tenants will be able to enjoy lush landscaping and a dedicated jogging track at the development's sky park (Image: IOI Properties Group)
In addition to the track, tucked among the sky park's greenery are several meeting pods and viewing decks for relaxation or discussions. There will also be a restaurant and café, where diners can enjoy both their meals and the panoramic views.
Other amenities have been thoughtfully integrated into the development, including a covered public plaza on the first floor that will house restaurants, retail shops and public open spaces. An onsite childcare facility will also be available, perfect for working parents.
A vision for the future
Beyond the office space design and amenities, IOI Properties has strived to ensure every element of the development is future-proof and sustainable.
On that front, IOI Central Boulevard Towers has achieved the Green Mark Platinum Certification for green sustainable building design and is being built using environmentally-friendly and sustainable construction materials. The successful integration of user-friendly features in the development's design has also garnered the project the BCA Universal Design (UD) Mark Certification.
Other green components integrated into the property include its energy-efficient lifts, water-saving fittings, and double-glazed façade which protects against heat and ultraviolet rays. Additionally, the incorporation of extensive green spaces promotes the property's air-filtering capabilities, which is matched with the integration of filters and regular air-purging to optimise indoor air quality.
IOI Central Boulevard Towers also ensures round-the-clock security with the use of smart, touchless technology and digital systems to enhance human capital and create a safer working environment.
For more information, please visit www.centralboulevardtowers.com.sg
Enquiry: [email protected]
Contact: 8338 1010