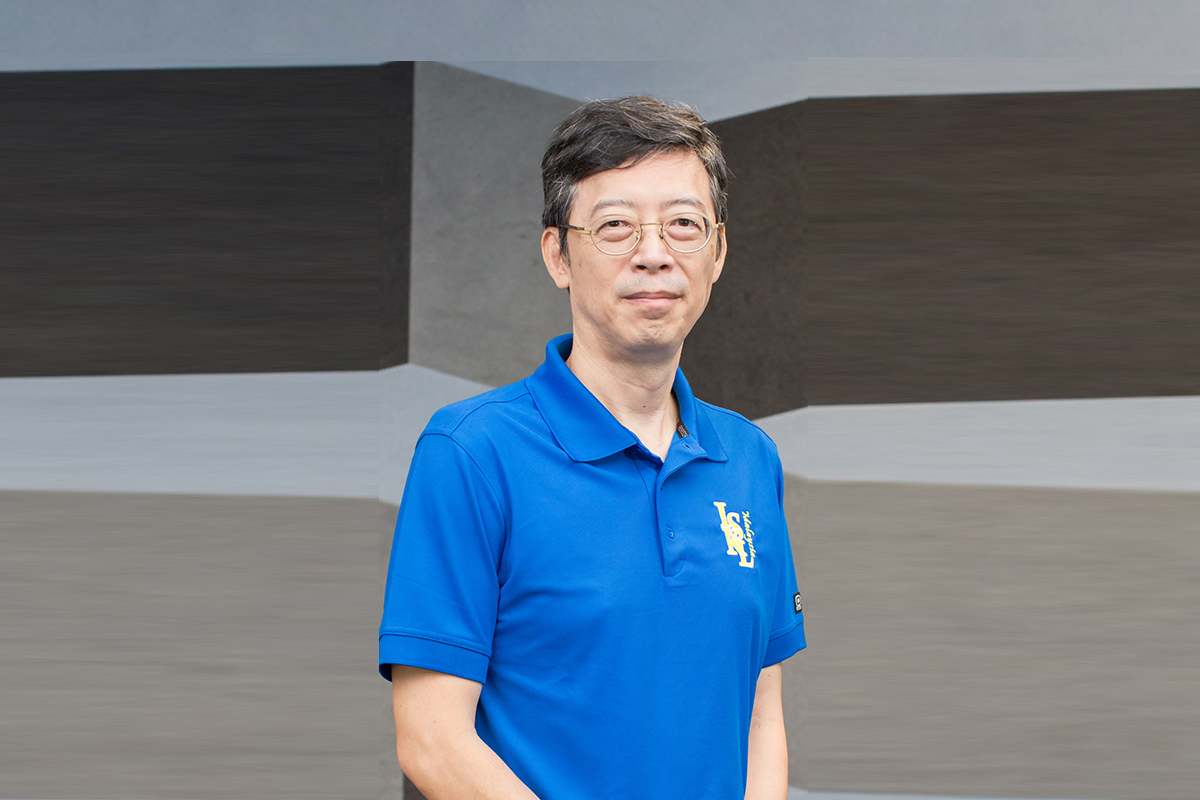 Selecting the right school is an important decision for expatriates relocating to Kuala Lumpur and families in Kuala Lumpur who are evaluating curriculum choices and exploring educational options.
When investment professional Mr. Toshihiko Saito sold his company in Japan and arrived in Malaysia in 2015, the choice for his family was an easy one – The International School of Kuala Lumpur (ISKL). Mr. Saito explains, "Before making the move to KL, I spoke with a departing business school classmate who had glowing reviews about ISKL. While we applied to a number of other top-tier international schools, for us, ISKL was an easy choice. The school perfectly matched our criteria of a holistic approach to education taught by leading international educators, and an excellent English as an Additional Language (EAL) support program."
Mr. Saito, who grew up in New York and holds an MBA in Marketing and Finance and a BA in Economics and East Asian Studies from Columbia University continued, "My high school counselor's advice was to leave options open through formal education and focus on gaining soft skills and theoretical knowledge that would be beneficial in any field. He urged me to take advantage of small, discussion-oriented classes, extracurricular activities, and to learn to analyze, have an opinion, be humble and flexible enough to change that opinion, anticipate, and lead proactively. Then, after being exposed to more opportunities and real-world competition at university, to choose a field that elicits the most passion."
"My own experiences have indeed reaffirmed the benefits of the broad liberal arts approach to education that my counselor recommended all those years ago and that ISKL espouses. People are likely to be more persistent, successful, and most importantly, happier in a field they enjoy. Reflecting on my experiences, I am acutely aware of the importance of getting the educational philosophy right from an early age – encouraging students to explore their passions and develop a wide range of interests and competencies. Under ISKL's Director of Learning at the time, Mr. Rami Madani, an innovative leader and one of the world's leading authorities on educational practices, ISKL did this well, and this is the experience we wanted for our daughter, Mizuki. ISKL has continued to evolve as one of Asia's top schools under the leadership of Mr. Madani, now the Head of School."
A holistic approach to education was not Mr. Saito's only prerequisite, "My wife and I placed a high value on the importance of languages. We wanted Mizuki to become fluent in English, maintain her Japanese language, and if possible, to learn another language – ISKL made this possible".
ISKL's philosophy is that language is best learned in an inclusive classroom setting and therefore, like Mr. Saito's daughter, EAL students participate in the classroom via small group instruction in order to be immersed in a language-rich environment. Individual support is also provided if needed, and the progress of EAL students is continually monitored through classroom performance, external standardized test performance, and in-house language assessments. Mr. Saito said his daughter benefited enormously from this approach, "It helped her social skills and confidence as well as language proficiency. She felt connected with her peers, and she was able to be involved in school activities from the outset."
"She joined ISKL as a 10-year-old in Grade 5 with EAL support and assimilated immediately. ISKL has an incredibly welcoming culture. Today, she holds leadership roles on the student council, the varsity swimming team, the band, and a club aiding refugees who live in the area while studying a broad range of subjects including Mandarin Chinese in the International Baccalaureate (IB) Diploma Programme. The opportunity to undertake the IB ensures she is able to apply to her universities of choice in countries of her choosing whether in the U.S., Canada, the U.K., Australia, or Japan. The rigor of the IB Programme and the opportunities for her to be involved and take on leadership roles in service learning, athletics, music, and the arts will also ensure that her university application stands out and also equips her for university study."
Mr. Saito has also been impressed that regardless of the challenges arising from the pandemic, a comparison of externally bench-marked data between 2019-2020 (predominantly in-person learning) and 2020-2021 (hybrid learning) has shown that the pandemic has not impacted student learning and growth at ISKL, with students across all divisions continuing to outperform global averages. "To have 10 students score a perfect 45 points, 8 students score 44 points, and 37% score above 40 points on the IB is quite remarkable. It is a testament to the strength of ISKL's program, pedagogy, and teachers that ISKL's students have continued to excel during the pandemic."
More than 65 nationalities are represented at ISKL including a vibrant Japanese community with over 40 students enrolled school-wide that identify as being Japanese. The school's supportive community environment and its not-for-profit status have also been important factors for Mr. Saito and his family. "A not-for-profit school means that all revenue is invested directly back into the school to benefit students and that ISKL is governed by a Board of Directors elected by parents. This combination makes a world of difference", said Mr. Saito. "Providing a true, holistic education with small, discussion-oriented classes that have diverse perspectives represented and fully supported extracurricular activities calls for a significant investment in people and resources. The investment ISKL makes to both is a reflection of the school's commitment to providing a bespoke liberal arts education in the truest sense. Each division – the Elementary School, the Middle School, and the High School -– uses the latest pedagogical science to analyze data, technology to facilitate learning, and rigorous processes to ensure quality learning and well-being support for each individual student."
A passionate advocate for the school and its pedagogical approach, Mr. Saito joined ISKL's Board of Directors in 2016 and is currently serving as Board Chair. He explains the benefits the Board delivers to the school and its community, "All ISKL Board members are volunteers and became Board members because they wanted to work for the benefit of ISKL. However, this is where our similarities end. We are unabashedly diverse, with different cultures, nationalities, personalities, and areas of expertise represented. The diverse perspectives befitting a school with students from over 65 nations enhances our collective decision-making capability and contributes to ISKL's truly international environment that nurtures the global citizens who will become the leaders, innovators, and entrepreneurs of the future.
For parents considering an international education, ISKL is delighted to announce an Open Day this March to provide both interested parents and prospective students the opportunity to learn more about the school, its campus, and its curriculum. Head over to https://www.iskl.edu.my/admissions/iskl-open-day/ or chat with our Admissions team at [email protected].
---
About ISKL
Established in 1965, The International School of Kuala Lumpur (ISKL) has become known as a center of excellence in the world of international education. ISKL is a co-educational, private, not-for-profit school responsible for the learning journey of 1,500 students aged 3-18 years representing more than 65 nationalities at its campus in the heart of Kuala Lumpur, Malaysia.
ISKL offers a robust international curriculum that combines leading North American educational frameworks with global best practices. The curriculum recognizes that students are on a lifelong learning journey and is driven by ISKL's mission to challenge each student to "Be All You Are" and develop the attitudes, skills, knowledge, and understanding to become a highly successful, spirited, socially responsible global citizen.
ISKL is accredited internationally through the Council of International Schools (CIS), and in the United States through the Western Association of Schools and Colleges (WASC). There is a strong focus on service and sustainability across its divisions and is a member of the Eco-Schools organization and the Green Schools Alliance.