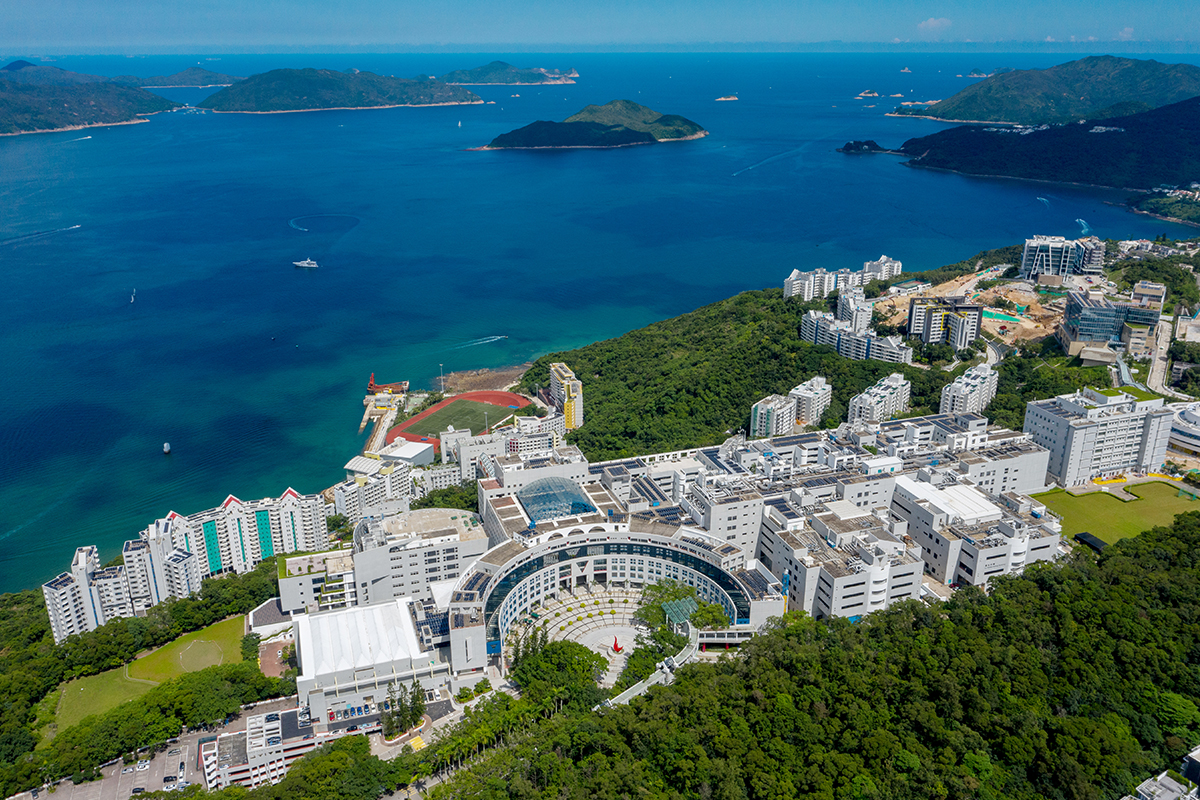 The new Prime Minister Datuk Seri Ismail Sabri Yaakob recently announced in his Twelfth Malaysia Plan (12MP) that the nation seeks to nurture a new generation of high-end talent to drive growth in innovation, emerging technology and sustainable development. While the US, the UK and Australia are traditional popular study destinations – especially for those who opt for science and innovation subjects, Bor Hung CHONG, a graduate from the Hong Kong University of Science and Technology (HKUST), said there are actually hidden gems closer to home.
"I've always wanted to learn how to solve real life problems with technology," Bor Hung said. "Back then when I considered where to pursue my undergraduate degree, I came across HKUST, a young university which highlighted curiosity-driven learning and interdisciplinary study – it sounded totally like my cup of tea. Furthermore, HKUST has excellent international rankings; tuition and living expense are about half of its comparable peers like UCLA or New York University in the US, so my decision was easy."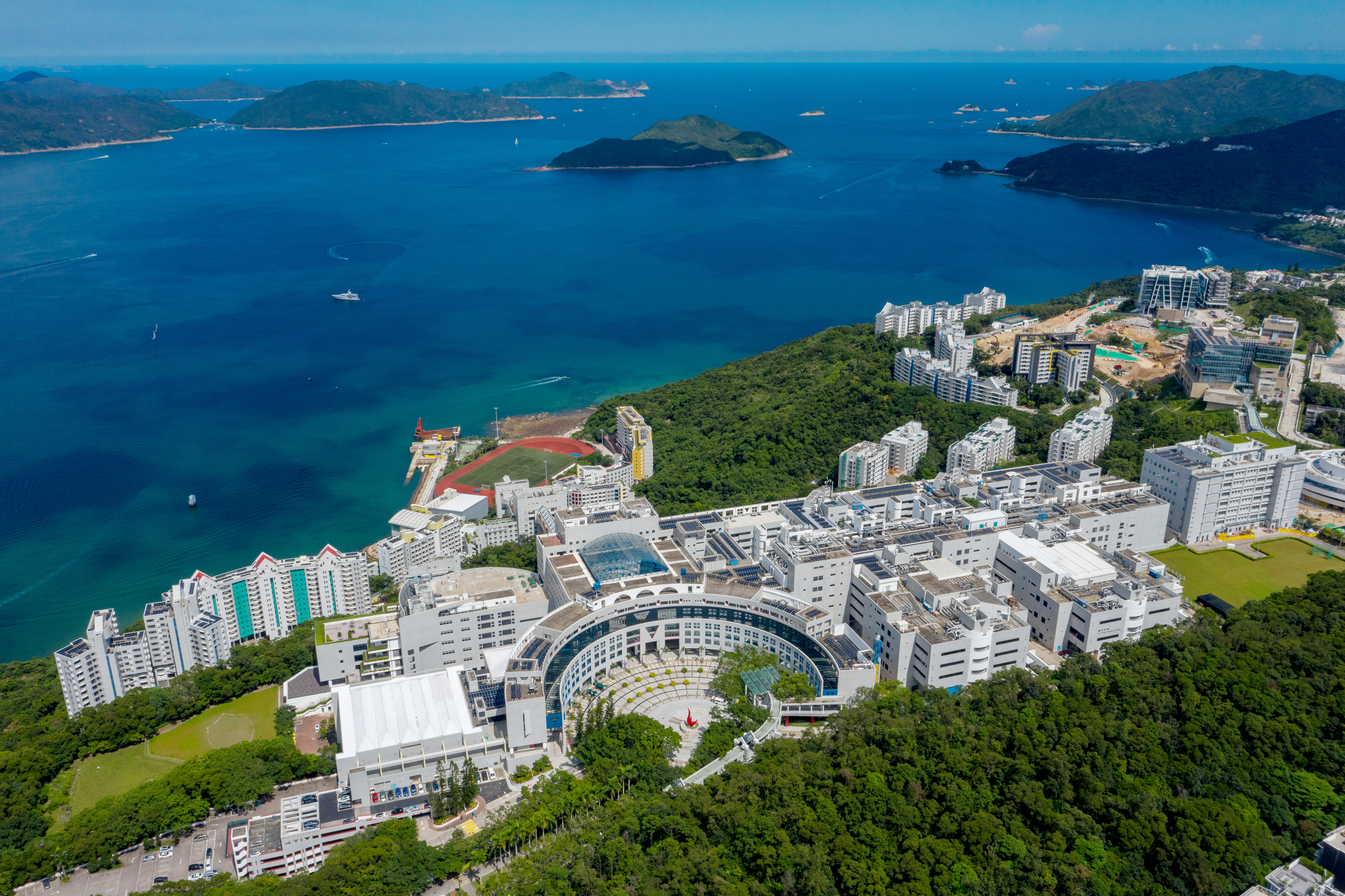 HKUST, a beautiful university by the sea, is offering scholarships to outstanding Malaysian students for the 2022-2023 academic year. (please read on to learn more)
Having recently celebrated its 30th anniversary, HKUST has risen to international prominence in a relatively short period of time. Claiming 34th in the QS World University Rankings 2022 and 2nd in the QS Top 50 Under 50 2021, the University gains global recognition and attracts a high proportion of international undergraduate students for its teaching and research reputation.
As a young university, HKUST is very agile in adopting new pedagogy in response to the ever-changing societal demand. It was among the first to launch the Massive Open Online Courses (MOOCs) and also one of the earliest to materialize cross-disciplinary teaching. On a solid foundation of 49+ majors and 24 minors covering science, engineering, business and management, humanities and social science, and interdisciplinary areas, HKUST continues to introduce new initiatives such as "Major + X", a framework for students to flexibly combine a science or engineering subject with new technologies like Artificial Intelligence (AI) or Digital Media and Creative Arts so as to allow better blending and application of these emerging knowledge.
"Here at HKUST, I have met students and faculty from all over the world from as far as South America to Africa. You can learn about different cultures and perspectives around the world even if you are not exchanging elsewhere," Bor Hung said. HKUST has the highest proportion of international students as compared to its local counterparts in Hong Kong, with students and faculty coming from 88 and 36 countries and jurisdictions respectively.
Offering its students valuable opportunities for internships, study exchanges, and research collaborations, HKUST also is in close ties with over 310 regional and global partners including Massachusetts Institute of Technology, Oxford University, Tsinghua University, Facebook, Tencent, and many more.
"Because of the extensive network HKUST has, I had the opportunity to fly to Taiwan to present a business proposal to the senior management of Quanta Computer, a world-leading computer foundry. In my second year summer, I also did a marketing internship with Cisco in Shanghai," Bor Hung said. "Such valuable experiences have made me stand out in the job market."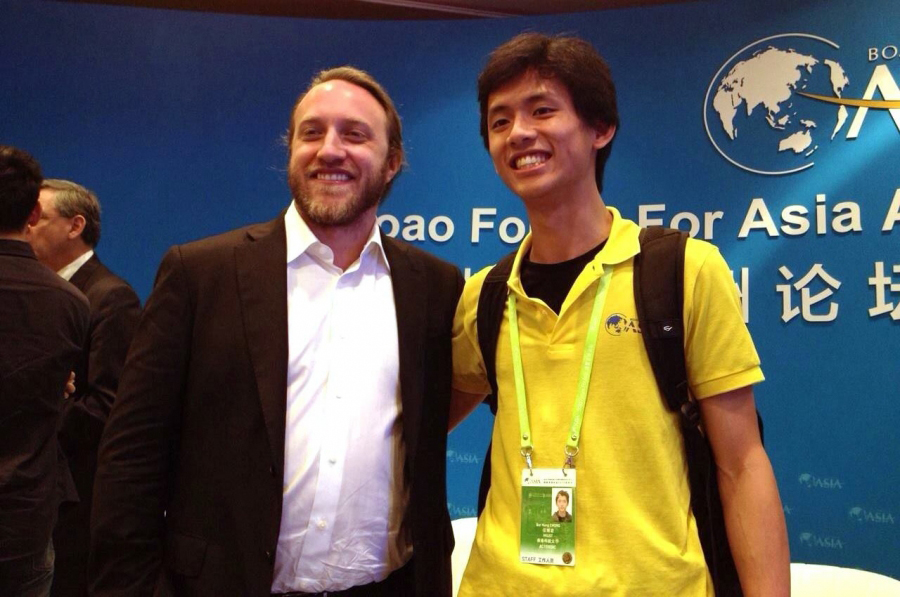 Bor Hung (right) represented HKUST as volunteer at the Boao Forum for Asia 2015, where he met Chad HURLEY, the co-founder of YouTube, whose entrepreneurial spirit inspired him to take risk and build his career in start-up.
For the ninth year since 2013, HKUST graduates were ranked between 10th and 26th spots among the world's most employable by the Global Employability University Ranking and Survey, commissioned by the Times Higher Education.
But what really kick-started Bor Hung's career, was a part-time job referred to him from a course lecturer in his final year. As a part time job, he wrote the business plan for a solar energy start-up – NEFIN Group. "I received job offers from several multinational corporations during my final year, but my CEO at NEFIN—also an HKUST alumnus—encouraged me to build a career in the start-up world," he said.
Every year, HKUST sees about 70 to 80 start-up companies incubated by its students, faculty, and alumni.  Shaped by a can-do spirit and a curiosity-driven curriculum, HKUST members have long had this culture of starting their own businesses, at a time when entrepreneurship was still a topic for exploration. On a recent list of the unicorn start-ups published by Hong Kong X Foundation and CGTN, seven out of the 18 unicorns were founded or co-founded by HKUST members, spanning spectrums including robotics and Fintech.
Today, at the age of just 28, Bor Hung has risen the career ladder to become the Managing Director for Malaysia, and Regional Head of Business Development at NEFIN, expanding the company's renewable energy business to markets including mainland China, Taiwan, and his home country Malaysia. He led NEFIN's ventures to ink contracts with companies such as Petronas, Tesco, Intel, Bosch, etc., and has completed the largest commercial solar power purchase agreement of its kind in Malaysia, contributing to the nation's commitment of becoming carbon neutral by 2050 as proposed in the 12MP.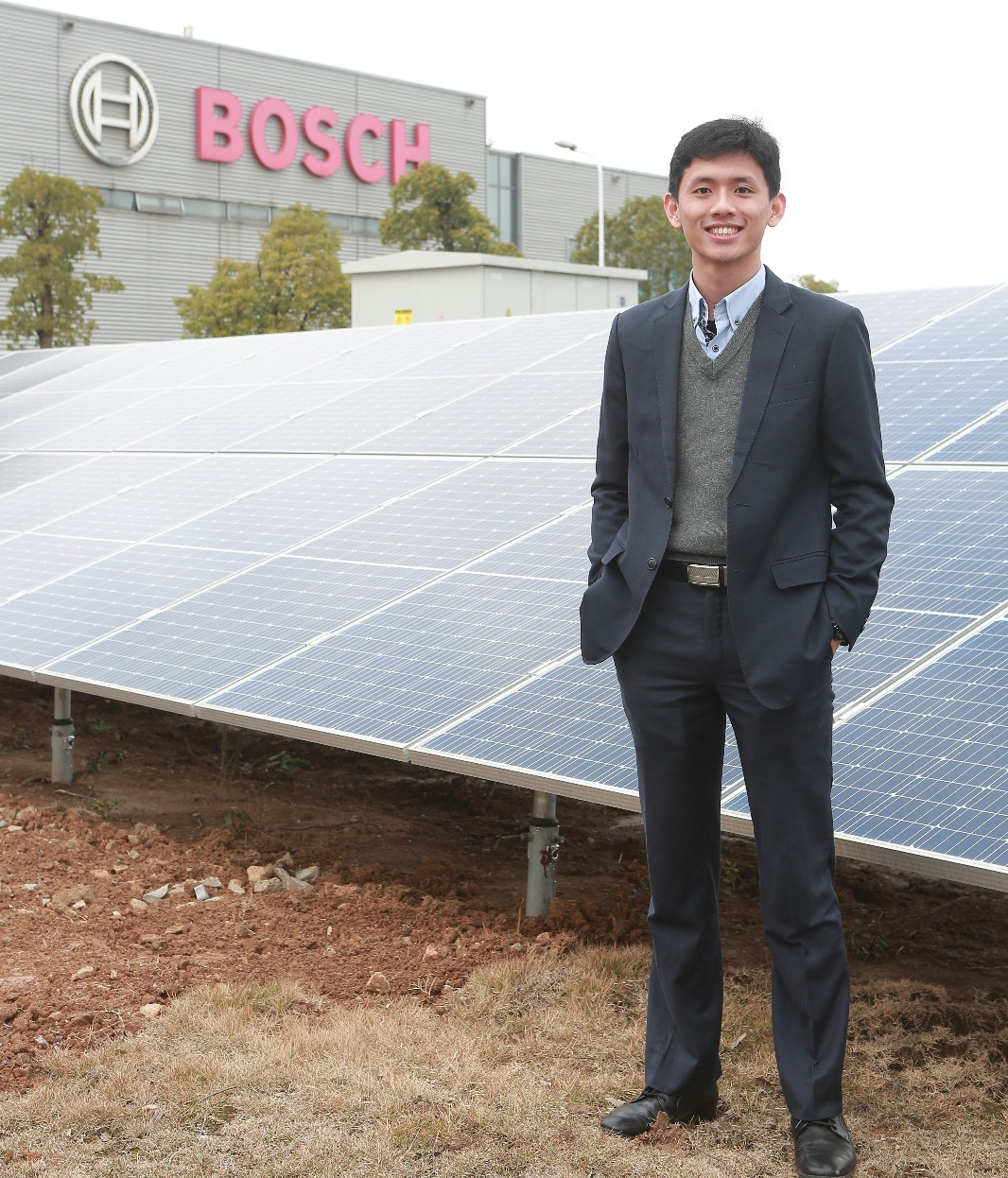 Bor Hung at Bosch's largest factory in Asia Pacific, which is located in Nanjing, mainland China, where his team completed the German multinational engineering and technology company's largest solar energy project in Asia Pacific in just four months.
Also eyeing the opportunities on research and development as presented in the 12MP is Melody Jin Teng CHUNG, Bor Hung's peer who is now in her final year of PhD in bioengineering and biomedical engineering at HKUST. She has decided to commercialize her hydrogel research into a more effective channel for drug delivery.
"I learnt at HKUST that science is not just about discoveries, but also how to transfer the knowledge into applications that benefit the society. This requires design thinking skill and market knowledge," said Melody. She and her team are taking advantages of the different workshops, investor matching events and entrepreneurship competitions hosted by the HKUST in order to turn their invention into a business.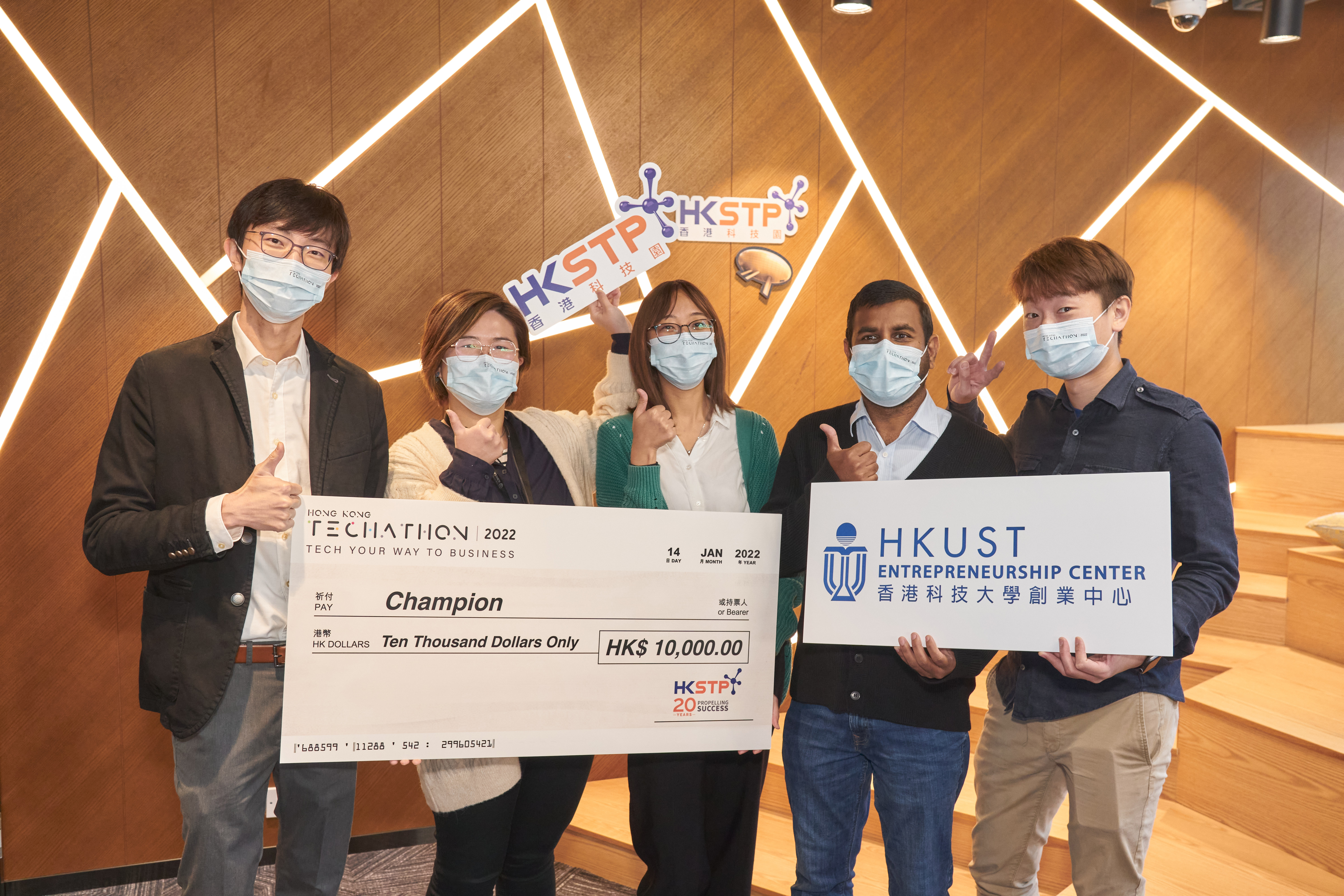 Melody (second left) and her team has just won the championship in the Humanities and Health Tech category in Hong Kong Techathon 2022 with their hydrogel business plan.
Ever since joining HKUST in 2013 as an undergraduate majoring in biochemistry and cell biology, Melody's many valuable experiences have helped build the vision she has today. Being a member of the University's Student Innovation of Global Health Technology (SIGHT) program, for example, has given her the opportunity to help develop an affordable and effective mobile drug dispensary box for medical staff to better serve the disadvantaged in Cambodia. Her half-a-year research exchange experience at the Swiss Federal Institute of Technology Lausanne in Switzerland, and her participation in HKUST's signature UROP (Undergraduate Research Opportunities Program), gave her the rare opportunity of doing serious research at an early age under the guidance of senior faculty members, which are all crucial for her career development. Over 140, or about a quarter of the faculty members at HKUST, were rated by Stanford University last year as the world's top 2% scientists.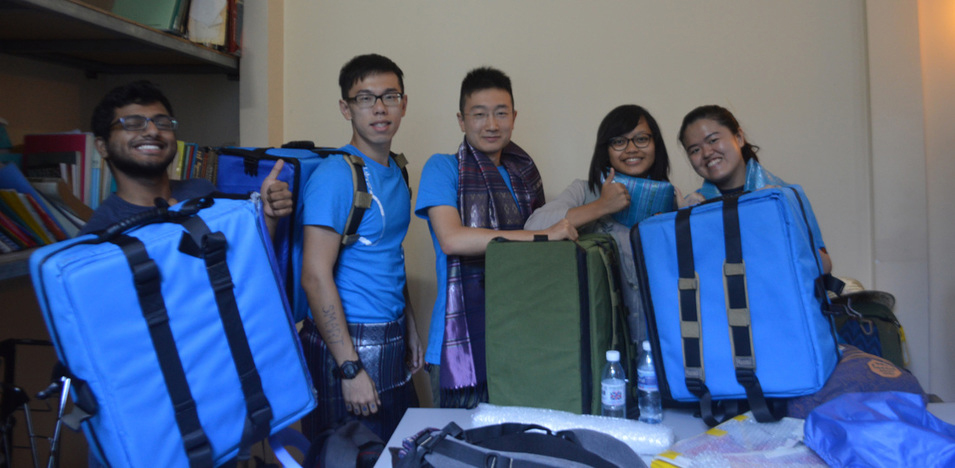 Melody (first right) and her team designed and created mobile drug dispensary boxes for an NGO in Cambodia to more effectively dispense drugs at slums in Phnom Penh.
At the onslaught of the Covid-19 pandemic in 2020, HKUST faculty quickly came up with many ground-breaking solutions, including an anti-microbial coating that wards off Covid-19 virus for a prolonged period, and an effective human tracking technology adopted by the Hong Kong government for its compulsory home quarantine policy. Other research breakthroughs cover areas of climate change, sustainability, understanding of pathology and development of a cure for ailments such as cancers and neurodegenerative diseases, as well as advanced materials that can greatly enhance the performances of different spectrum.
When HKUST's new campus in Nansha, Guangzhou opens in September this year, the resources and opportunities available to the HKUST community will be further enhanced. Not only that resources and curriculum will be shared between the two campuses, it would also be much easier for HKUST members to prototype their ideas as the new campus is situated next to a planned high-tech park.
For those who are aiming to develop their career in innovation, technology and business, HKUST in Hong Kong – a strategic business platform and technology marketplace in Asia – is the perfect place for you to soar.
"It is not just the place where you can learn and create knowledge, but given the R&D capabilities, technological infrastructure, legal system that Hong Kong as an international city has to offer, coming to HKUST can equip you with the right skills and provides you with the platform to build your professional network," Bor Hung added. "Putting yourself early at the heart of the Greater Bay Area – one of the fastest growing places in the world for innovation and technology will give you the unlimited possibilities to develop your career in Hong Kong, Asia and beyond."
To learn more about the study opportunities and experiences at HKUST, register for the online information session (in Mandarin) on February 10, 2022 and get the chance to chat with their professors and students. HKUST offers a dedicated scholarship scheme to high-caliber candidates from selected Asian countries including Malaysia for the 2022-2023 academic year. Valuing talent beyond just the good academic standing, the University also offers a range of scholarships, support, and funding to students with great ideas and non-academic achievements. Undergraduate admission applications for the 2022/23 academic year will be reviewed on a rolling basis if there are places available.