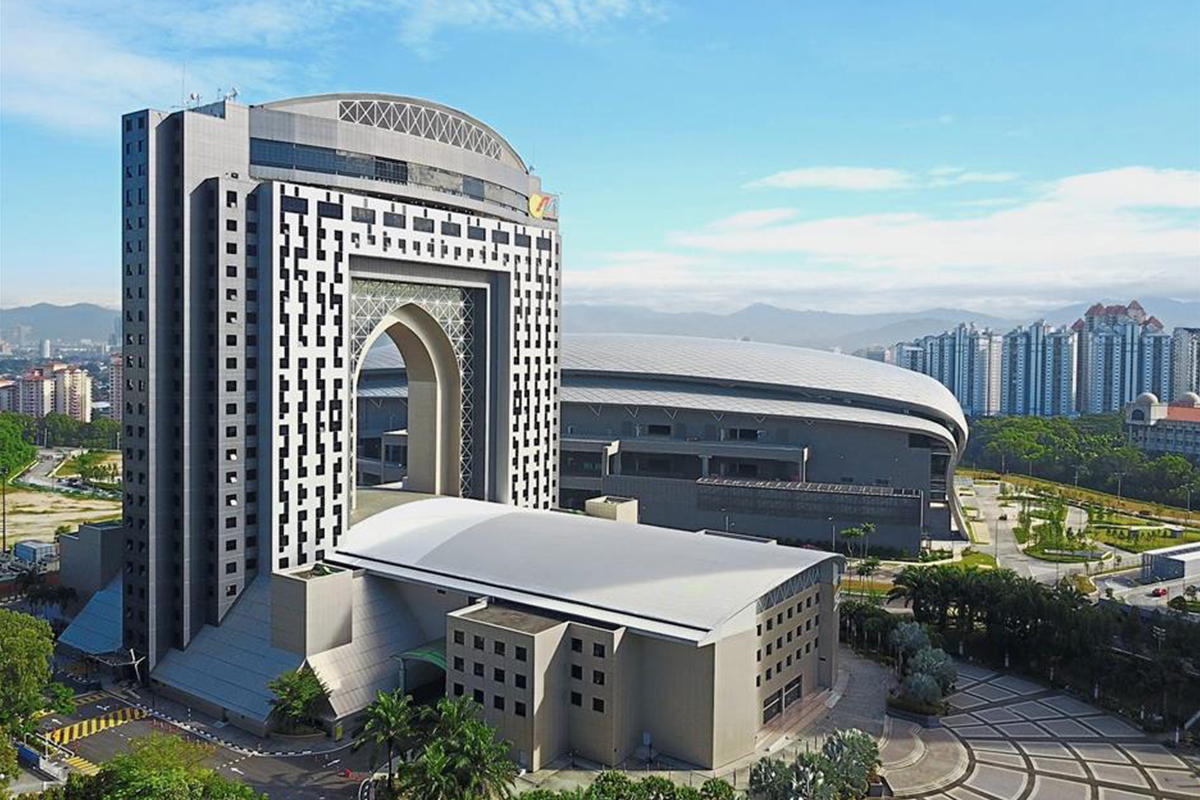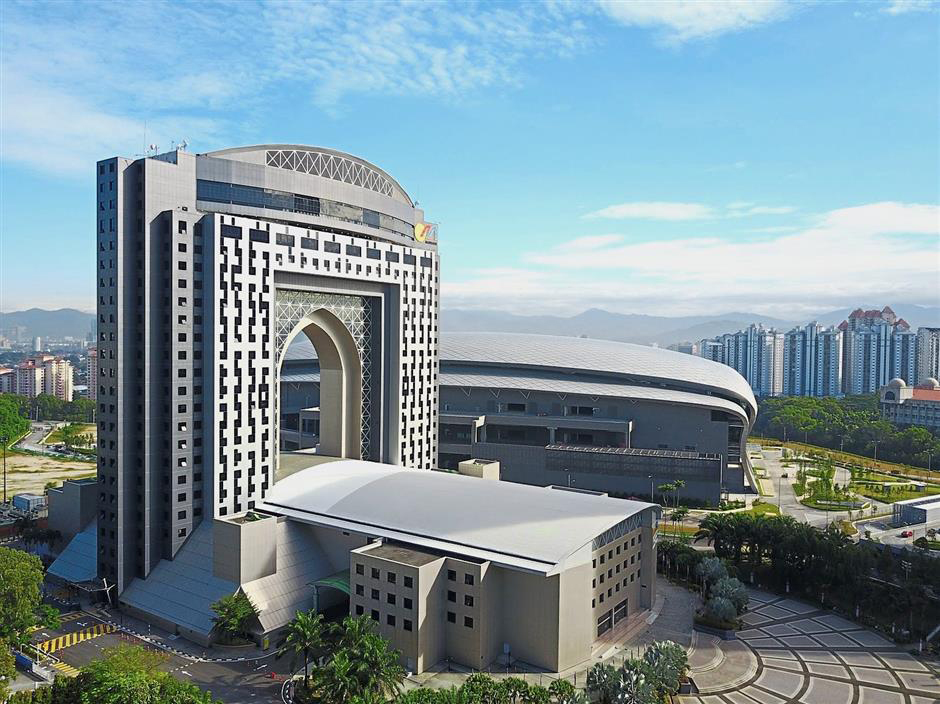 The national trade promotion organisation offers a wide range of digital services to help Malaysian companies in their export journey.
According to the Organisation for Economic Cooperation and Development (OECD), digitalisation enhances international trade by reducing costs, facilitating the coordination of global value chains, diffusing ideas and technologies, and connecting more businesses with consumers.
The COVID-19 pandemic has indisputably hastened the digitalisation process in trade promotion and facilitation. The Malaysia External Trade Development Corporation (MATRADE) has been at the forefront of this agenda in Malaysia.
For instance, even before the pandemic hit, the national trade promotion organisation has set up interactive features such as the Malaysia Products Directory, Malaysia Services Directory and Malaysian Brands Directory on its website which enable interested foreign buyers to link up with Malaysian companies registered with MATRADE.
Apart from that, there is Exclusive for Malaysia (EFM) - an ePublication where registered MATRADE members are given the opportunity to showcase their products and services to readers from all over the world.
Enhancing Export Knowledge and Intelligence
Today, MATRADE offers Malaysian exporters a wide range of digital services that encompass market intelligence, business matching activities, trade facilitation and export promotion.
In fact, other than helping existing exporters, MATRADE also looks forward to assist those who are looking to embark on exporting. This is executed through the Export Readiness Assessment Tool (ERAT) - an online system in place since 2018 which helps companies ascertain their readiness to export.
"Under ERAT, companies are presented with 23 questions and the system will compile all the answers to measure how each company performs in four attributes, which are export resources, marketing methods, management commitments and, finally, product and services potential," said MATRADE's Deputy CEO (Exporters Development), Abu Bakar Yusof.
Once they have completed the assessment, companies will be advised on the next course of action depending on their results. This includes being directed to the right programmes that will help them enhance their export readiness.
As important as understanding one's own capability for exporting, it is just as crucial to know your targeted market. Through the MyExport online platform, MATRADE provides trade information and market intelligence to exporters registered with the organisation.
In addition, MATRADE's team in its 46 offices around the world regularly provide market insights which are uploaded in real-time to the MyExport portal. Companies registered with MATRADE can receive these reports as soon as they are published.
Thanks to MyExport, Malaysian companies are able to understand their target markets better and reach out to buyers more effectively. Not only has it been a game-changer for exporters, it was also named the runner-up at the World Trade Promotion Organization (WTPO) Awards 2020, organised by Geneva-based International Trade Centre, under the "Best Use of Information Technology" category.
MIHAS Goes Virtual
This year, MATRADE achieved another milestone at the WTPO Awards 2022, when it received the top award for "Best Use of Information Technology" for organising the first-ever virtual Malaysia International Halal Showcase (MIHAS) in 2021.
The world's largest halal exhibition, MIHAS has long been one of the most anticipated events in MATRADE's calendar until COVID-19 threatened to halt it. However, MATRADE acted swiftly by shifting the organisation of MIHAS 2021 to a completely digital format.
It was a resounding success, garnering RM2.13 billion worth of sales which included the organisation of online B2B meetings through the International Sourcing Programme (INSP).
Even more noteworthy, according to Sharimahton Mat Saleh - MATRADE's Deputy CEO (Export Acceleration) - MIHAS 2021 attracted participants from many countries that are not traditionally considered Muslim countries, such as Argentina, Mexico, Guatemala, Chile, Colombia and even Trinidad and Tobago. This testifies to the global appeal of the halal market and the important role that MIHAS plays in its growth.
"Halal products and services align with hygiene, quality assurance and ethical standards. As such, many consumers have begun to link halal principles with sustainable practices, thus providing an abundance of business opportunities," she explained.
She further noted that MIHAS is making a comeback this year - bigger and better than ever - from 7-10 September 2022 in a hybrid format, and urged businesses to be part of this exciting event.
Creating Links and Partnerships
With offices worldwide, MATRADE is instrumental in promoting Malaysian exporters by ensuring that international buyers are aware of the strengths and attractiveness of Malaysian-made products and services.
During the pandemic, one of the main avenues introduced was the Electronic Business Linkage (eBizLink) programme. According to Sharimahton, "The programme is part of the Strategic Programme to Empower the People and Economy (PEMERKASA) introduced to help drive economic recovery. Under this initiative, MATRADE's international offices work with local market partners, as well as influencers and key opinion leaders, to promote Malaysian companies through hybrid (online and offline) platforms."
At the same time, MATRADE has also helped Malaysian companies meet and match with interested importers through the eBizMatch programme. In 2021, the programme arranged 1,673 online meetings, connecting 1,190 Malaysian companies with 978 foreign buyers, resulting in RM4.54 billion worth of export sales.
More than just giving them the platform to reach out to buyers during the pandemic, eBizMatch has also enhanced the capacity and capabilities of Malaysian exporters. "Thanks to eBizMatch, exporters are able to improve efficiency and productivity as online meetings help them save a lot of time and money since they don't need to travel to meet buyers," she added.
The pandemic also saw some older programmes gain a new lease of life. For instance, the eTRADE programme was set up under the 11th Malaysia Plan to help Malaysian SMEs registered with MATRADE on board eCommerce platforms. From the time it was launched in 2017 till 2020, the programme provided grants to 3,008 SMEs.
The success of the eTRADE programme, coupled with the heightened importance of eCommerce brought on by the pandemic, resulted in MATRADE launching an improved version of the programme in 2021 - eTRADE Programme 2.0.
The new scheme helps Malaysian SMEs on eCommerce platforms offset the costs of digital marketing and training. And since its launch, it has helped around 280 SMEs and generated export sales of RM26 million.
The Time to Export is Now!
MATRADE's digitalisation efforts helped the Malaysian business community make a mark during one of the most challenging times in global trade. And even though the worst of the pandemic is seemingly over and the world is reopening, there is no doubt that digitalisation will continue to grow in importance.
Therefore, the team at MATRADE urges Malaysian companies that are aiming to succeed in international markets to register with MATRADE today, tap into the myriad of opportunities that are on offer and Go Global!