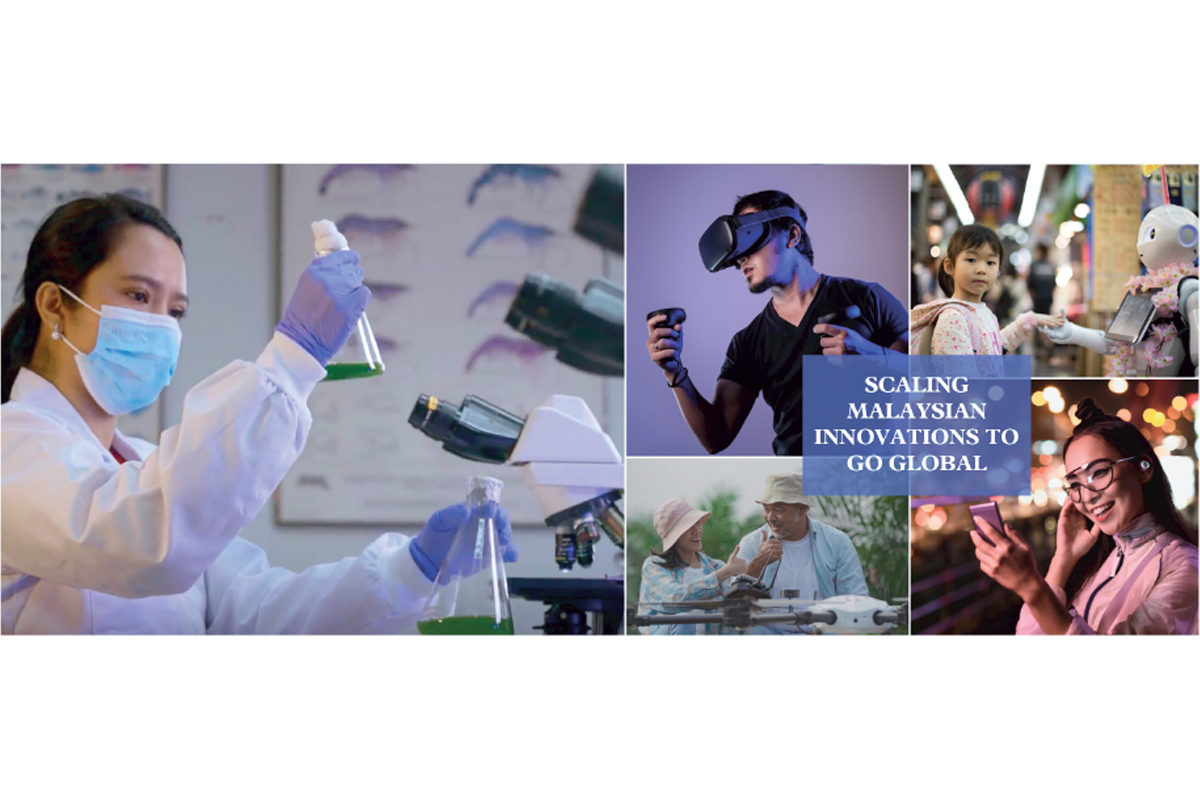 Dzuleira Abu Bakar, CEO, Technology Park Malaysia

Under Twelfth Malaysia Plan(RMK 12), the Malaysian Research Accelerator for Technology and Innovation, MRANTI, will be a key agency to realise Policy Enabler 2 - Accelerating Technology Adoption and Innovation - which outlines how Malaysia will address the issues of insufficient digital infrastructure and services, fragmented governance, widening digital divide; low research, development, commercialisation and innovation (R&D&C&I) capacity and capability; and slow adoption of technologies.
Therefore, to increase our pipeline at the start of the funnel (really about providing the right environment and support for talent to be identified and to flourish), the 12th Malaysian Plan (RMK 12) has set several R&D related targets to be achieved by 2025, including for the commercialisation of 500 products and solutions through the National Technology and Innovation Sandbox (NTIS) and Malaysia Commercial Year (MCY) by 2025.
In addressing the innovation chasm, MRANTI will connect problem statements (demand) with solutions (supply), bridging collaboration between public and private sectors; increasing private sector participation, either through market access, investment, advisory, consultation and providing facilities for testing and prototyping.
STRENGTHENING OUR INNOVATION SUPPLY

By working with teams to first identify industry and societal needs, and matching up suppliers with manufacturers, research teams can better design, develop and coordinate their efforts for a higher rate of return on technology development. Through this, research from academia can be aligned towards meeting several Sustainable Development Goals (SDG) set out by the United Nations, allowing the vast array of potential technologies and discoveries to form useful products and processes.
MRANTI will also work closely with Technology Transfer Offices (TTO) for effective transitions that generate commercial value. In addition to these services, it will be putting together programmes to bring innovation-vested parties together, and integrated infrastructure fitted with advanced infrastructure to support the drive to commercialise innovation.
How does this compare to a startup accelerator? In some ways, MRANTI is similar in that it will provide capacity building and networking programmes and facilities to support the growth trajectory. But to be quite specific, the products and inventions that are being produced are often more complex, require higher capital or have to undergo stringent pilot tests to obtain safety approvals or meet minimum product specification standards before they can be brought out to market.
Forming Clusters For Growth
Amongst others, MRANTI will develop 5 clusters: smart city, smart manufacturing, greentech, agritech and enabling technologies which will also take the shape of an IR4.0 Hub. Priority is given to artificial intelligence, blockchains, robotics, sensor tech, advanced materials and drones which can help meet the needs of industry and society.
More importantly, MRANTI supports Malaysia's ambition of attaining a Top 20 ranking in the Global Innovation Index. Clearly, the government is very focused about strengthening the security of innovation supply for our nation's collective progress on wealth and well-being.
To find out more about MRANTI and be part of the community, contact [email protected].
MRANTI
RM30 million allocated to Technology Park Malaysia to be upgraded into a Industrial Revolution 4.0 hub under Budget 2022.
Short Term Targets: 2022
Influence 5,000 technology entrepreneurs
Develop 15 intellectual propertyrights (IPs) in 2022 through infrastructure and facilities, coaching and mentoring, market access, and knowledge exchange.
Medium Term Targets: Development In Progress
Artificial Intelligence Park
Integrated Facilities for testing, incubation and development.
5G Development Hub
Sustainable Urban Farming Incubation Facility
Biotechnology Incubation Hub
Autonomous Vehicle & Robotics Hub
Area 57
Centre of Excellence for drone development
Integrated Facilities: 100 metres drone runway
300 square metres confined netted drone testing area
Mock-up site
Drone application testing
Hangar, laboratory
Manufacturing equipment
Training facilities and prototype testing area
Operations office, service
Maintenance workshop for operators