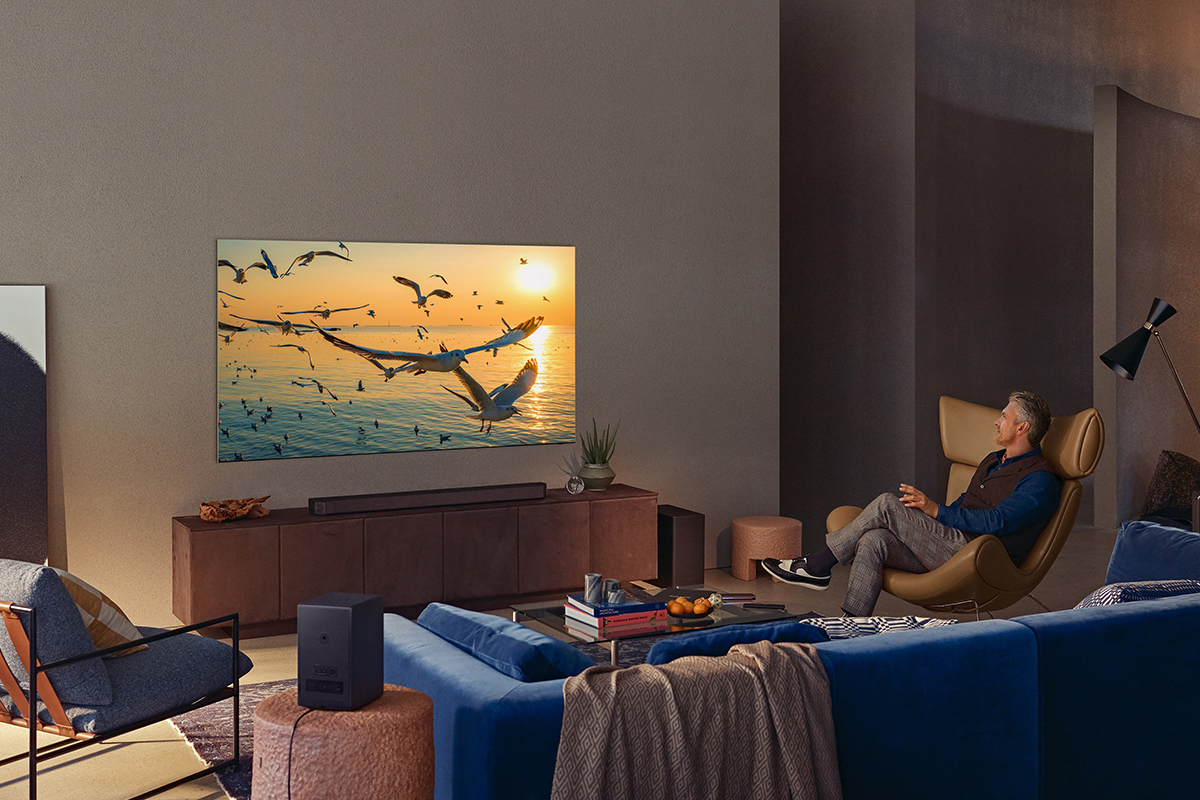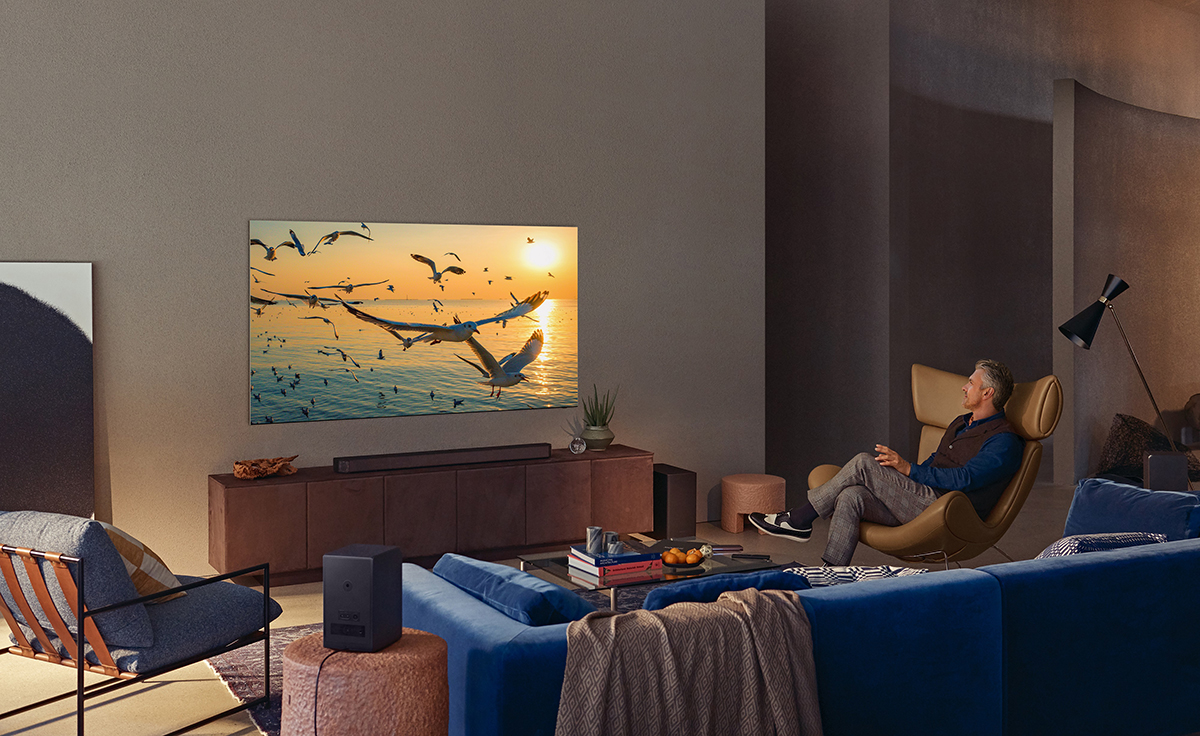 The role of the television has changed tremendously in recent years. It has transformed from being merely an entertainment tool to a device that caters for the needs of today's consumer. If anything, it has grown far beyond just broadcasting our favourite shows to helping us explore our personal interests.
The Samsung Neo QLED 8K not only lives up to that promise but exceeds consumer expectations by redefining the role of the TV in the home. It does so impeccably with a forward-thinking design and an extensive list of features.
As people spend more time at home, the new Samsung Neo QLED 8K allows them to get the most out of their device. It serves not only as a gateway to entertainment but as an essential tool for working efficiently, communicating effectively and engaging in their personal passions.
A richer viewing experience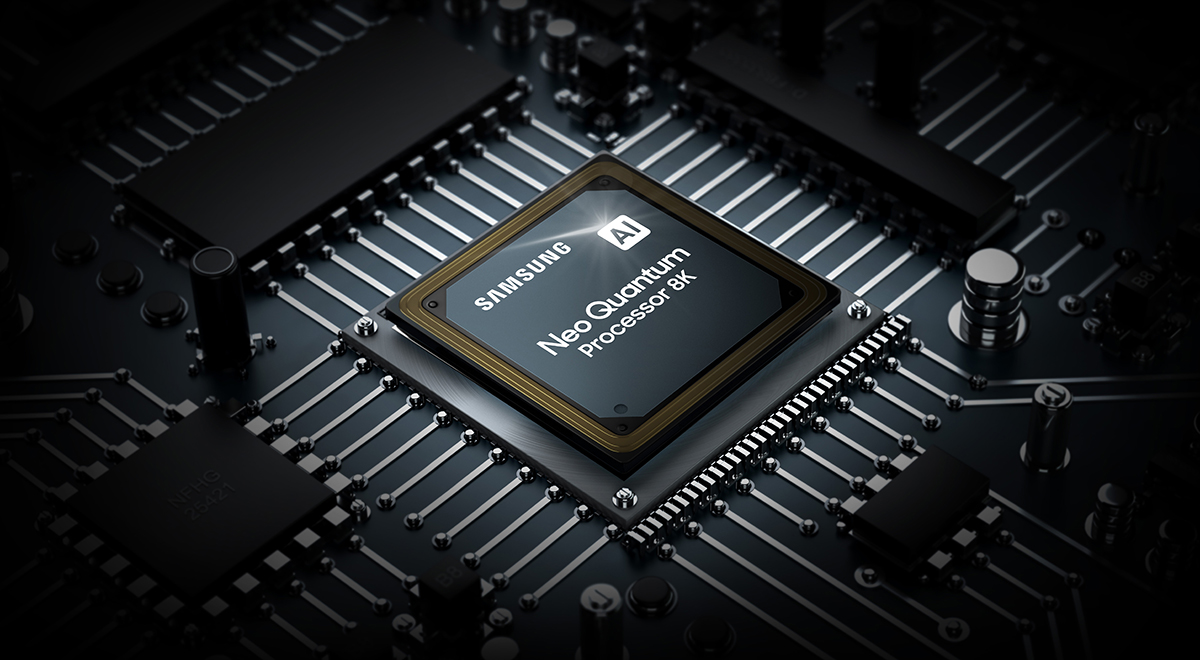 Samsung's Neo Quantum Processor 8K ensures superior viewing experience
No matter what you are watching, the Samsung Neo QLED 8K makes it better. The Neo Quantum Processor 8K and Quantum Mini LEDS combine to elevate the viewing experience by massively reducing in-picture blooming with precise lighting and detail-revealing deep black tones.
Combined with the dynamic technology of HDR10+, real 8K resolution, AI upscaling as well as 100% Colour Volume with Quantum Dot and anti-reflection properties, the Samsung Neo QLED 8K delivers ultra-realistic visuals. With 12 bits of contrast levels, it also produces true-to-life images by optimising the colours and contrasts of each scene.
So, whether you are binge-watching a series, watching a game or playing one on your gaming console, the Samsung Neo QLED 8K will adapt to your viewing environment and optimise your viewing conditions. By improving movies, shows and games in real time, you are assured of the very best entertainment experience. The device also delivers a more precise and immersive HDR experience for users.
Innovative Design & Sound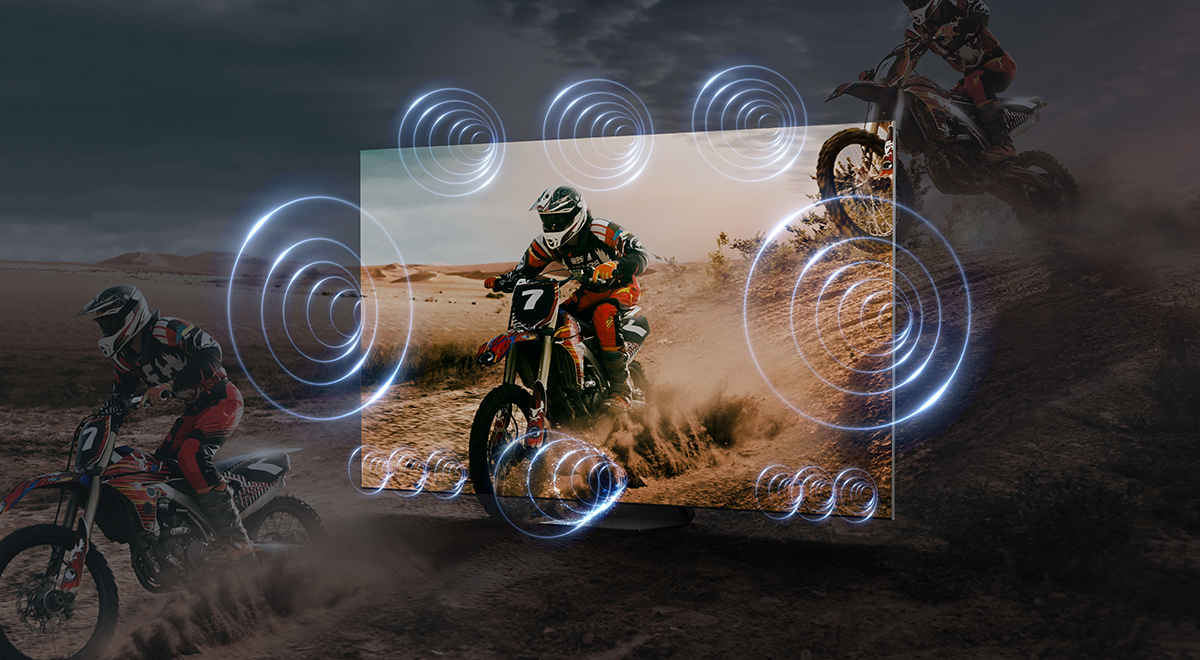 Experience sound like never before
The Samsung Neo QLED 8K has been designed to look and sound incredible from every angle. The Object Tracking Sound (OTS) Pro's dynamic sound corresponds to the movement of objects on the screen, while SpaceFit Sound auto-optimises sound to fit your space. In short, it analyses the TV's physical environment to output immersive sound tailored specifically to your space.
Speaking of space, the Samsung Neo QLED 8K perfectly fits into any part of the home. It features a slim form factor due to Samsung's Infinity Screen and Infinity One Design. The sleek design as well as a bezel that measures just 0.8mm thick allows it to fit into and enhance any living space. Additionally, with the black edges all but erased, the Infinity screen offers new levels of immersive viewing while completely modernising your space.
The Slim Fit Wall Mount allows your TV to be installed easily against the wall for a completely seamless look. A single, nearly invisible cable connects the TV's Attachable Slim One Connect, which has been redesigned for a sleeker outlook. With the new design, it can be completely tucked away on the back of the TV or placed neatly at the side. This minimalist form helps keep the space around the device clean and uncluttered.
Those seeking to enhance their listening experience can choose from several Samsung Soundbars that have been designed to complement a wide range of Samsung TVs. The Model Q950A Soundbar offers unrivalled surround sound through 11.1.4 Channel while SpaceFit Sound+ not only calibrates the sound according to your space perfectly but also helps enhance the overall sound experience. SpaceFit Sound+ combines optimised clarity and the immersive sound of SpaceFit Sound and optimised bass of Auto EQ.
Upon connecting the soundbar to the TV, you can immediately enjoy stunning sound that is perfectly tuned to your interior conditions. Q Symphony ensures that the TV and soundbar orchestrate in perfect harmony. For complete sound immersion, check out the Model Q700A Soundbar, which not only delivers captivating overhead sound via True 3.2.1 Channel but also features Space Fit Sound as well as Q Symphony.
The Model S60A Soundbar is designed to fill your space with sound via a Side Horn Speaker with Acoustic Beam. A built-in centre speaker also delivers crystal clear dialogue. The Smart Soundbar arrives with a built-in Voice Assistant as well as Airplay2 to seamlessly connect to iOS devices.
A Smarter TV
Understanding the needs of modern consumers, Samsung has ensured that the Neo QLED 8K is able to cope with today's broad requirements. Certainly, the role of the TV has expanded to meet the changing demands, which include everything from entertainment to fitness and working from home.
For gamers, the Samsung Neo QLED 8K provides an immersive and responsive experience through technologies such as Super Ultrawide GameView, which provides the option to play at a wide 21:9 aspect ratio as well as ultrawide 32:9. The Motion Xcelerator Turbo+ helps boost the motion clarity for gaming content while Auto Low Latency Mode (ALLM) delivers an input lag as low as 10ms.
The Samsung Neo QLED 8K also features FreeSync Premium Pro, delivering clean, smooth animation while eliminating stutter and screen tearing. The all-new Game Bar offers enhanced options to adjust the screen's Game Bar in Game Mode, allowing players to easily adjust the screen's aspect ratio, input lag and connection to wireless headsets to enhance real-time performance and optimise the in-game environment.
Additionally, features such as Google Duo and PC on TV turns the functionality of the Samsung Neo QLED 8K into an essential tool for the home office. With Google Duo, users can use their smartphone to initiate a high-quality, high-speed video call for up to 32 people. PC on TV, on the other hand, allows users to connect a personal computer to the TV, enabling working and learning from home through the TV screen with a connected mouse, keyboard and PC.
To find out more about the Samsung Neo QLED 8K, log on to https://www.samsung.com/my/tvs/qled-tv/highlights/