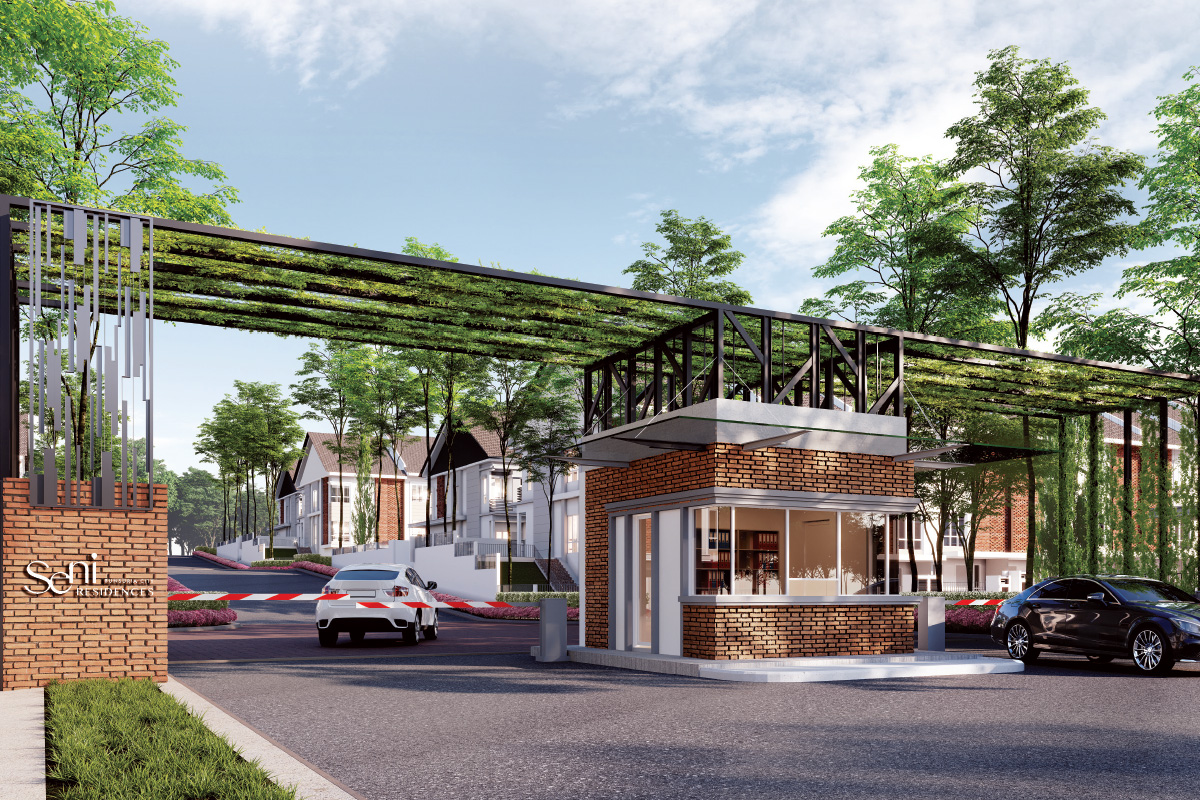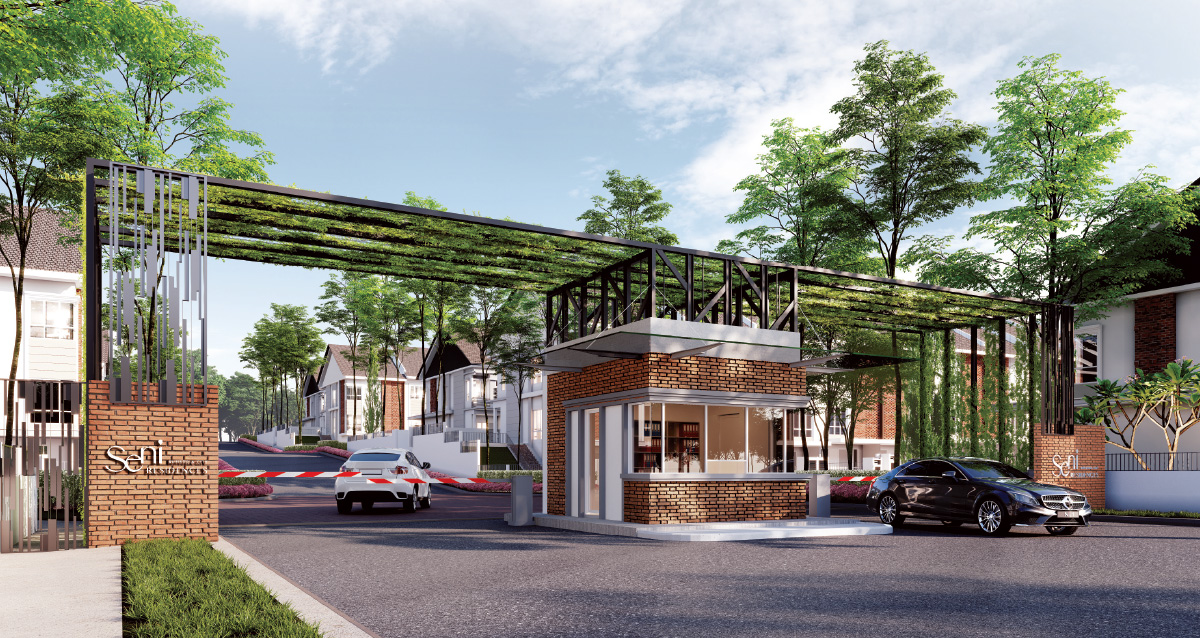 Sunsuria City is becoming the world-class education hub that Sunsuria Bhd had envisioned. The 525-acre freehold smart, livable and sustainable city in Putrajaya South, Salak Tinggi, first welcomed the 150-acre Xiamen University Malaysia — the first overseas campus of China's Xiamen University — and is now anticipating the establishment of a British international school in collaboration with Concord College International Ltd and Concord College for day and boarding students.
The new international school sits on a 10-acre land and will have a well-balanced academic staff and students to stimulate a global-learning environment that fosters cultural diversity and international relations. The school will uphold and preserve the academic success of its sister school, Concord College, UK; ranked one of the top international schools in the UK with a syllabus based on the UK National Curriculum for Primary (Years 1 to 6), Senior (Years 7 to 11), and Sixth Form (A-Level) students.
With education as one of the key catalysts for residential development and growth, the campus is expected to contribute to the sustainability of the township as well as a pull factor for these demographics, particularly families and owners once completed.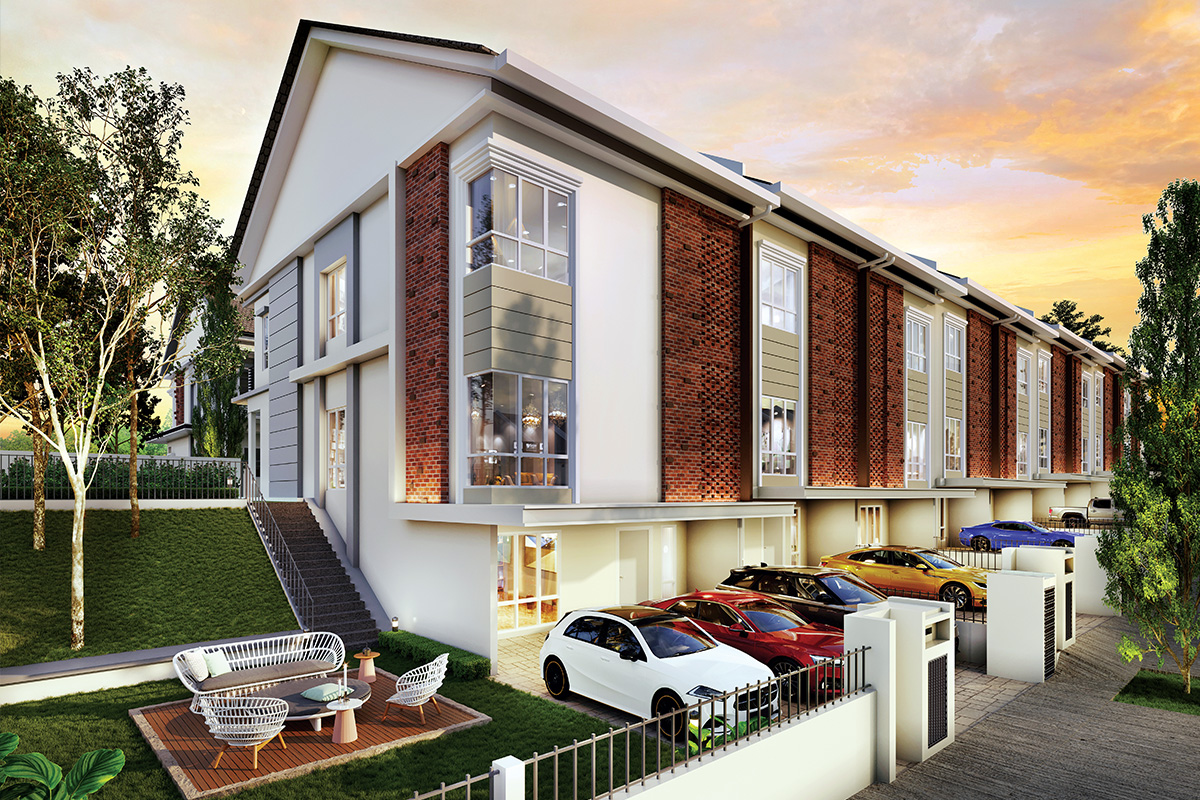 Seni Residences is a unique and low-density development
SENI RESIDENCES
In conjunction with the inception of the international school, the developer will be unveiling a residential phase next to the educational institution. Named Seni Residences, it will offer 131 landed homes with 2- and 2½-storey layouts on an 11-acre parcel of land. With a gross development value of RM119 million, the units are priced from RM833,300.
Seni Residences will adopt a modern British concept, offering large window panels framed by fair faced brick walls that contrast with white-washed walls to create a rhythm of vertical elements.
Each typical 2-storey home will have a land area of 20ft by 70ft, 22ft by 70ft or 24ft by 70ft, with a built-up of 2,055 sq ft. Meanwhile, a typical 2½-storey  unit will sit on a land area of 20ft by 70ft, 22ft by 70ft or 24ft by 75ft, with a built-up of 2,578 sq ft.
According to director of sales and marketing Khoo Bee Chong, Seni Residences is the fourth landed development to be launched in Sunsuria City. The three previous launches under the French-inspired Monet series have been completed and are more than 98% sold. At present, almost 2,000 residential units have been delivered in the township.
"Seni Residences is very exclusive with limited units. It is located by the hillside next to Concord College International School and sits on the highest ground in Sunsuria City. We are capitalising on the hill to create the half storey."
She adds that in the post-pandemic era, spatial planning will be very important for every development as people are spending more time at home for work. For example, Sunsuria has created an annex space on the ground floor with the half storey. It is very functional, flexible and as good as a SoHo. Owners can convert it into a space of their preference such as a home office, entertainment, hobby or study room.
For the corner units, owners can create an interesting garden by utilising the different platform of extra land provided. 
Based on findings of a market study, the majority of buyers prefer individual-titled developments over stratified developments. This is why Sunsuria decided that Seni Residences would be an individual-titled development but with a gated-and-guarded concept. 
Residents will live in a secured environment with minimum maintenance fee required, estimated at between RM100 and RM150 only per month. 
There are ample community recreational facilities such as parks, community urban farm, basketball courts and jogging track that links to the township's jogging trail and Giverny Park. Residents can enjoy these leisure activities, which not only promote individual health but also build closer community bonds.  
Seni Residences will integrate sustainability in terms of its liveability and vibrancy or its environment-friendliness. Green practices and features of the overall development can reduce maintenance cost in the long run while minimising its carbon footprint.
Among the concept designs being introduced at Seni Residences are a walk-in wardrobe, outdoor kitchen, elderly-friendly features such as a ramp at the entrance and in the ground-floor toilet, and light switches at a height that can be reached by wheelchair users.
While the show unit of Seni Residences should be ready in December, presales are set to start in September, says Khoo.
Seni Residences is scheduled for completion in July 2024, while the international school is expected to start operations in September 2024.
"We have been getting a lot of positive interest from the expatriates to reside here in Sunsuria City. Registrations have been very encouraging so far. It's the perfect township that's comfortable to live in while being surrounded by nice, landscaped environment to raise a family and quality educational institutions are right at your doorstep," says Khoo.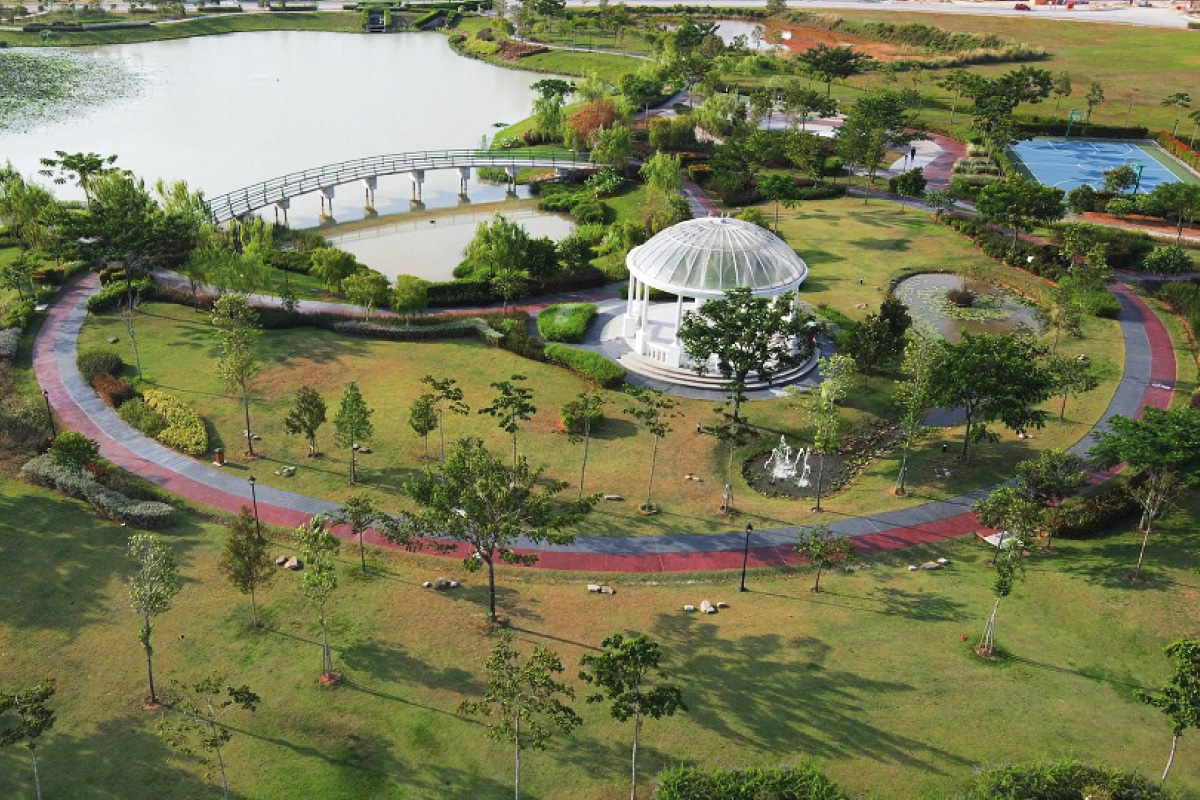 Seni Residences' jogging track will be connected to the township's jogging trail and Giverny Park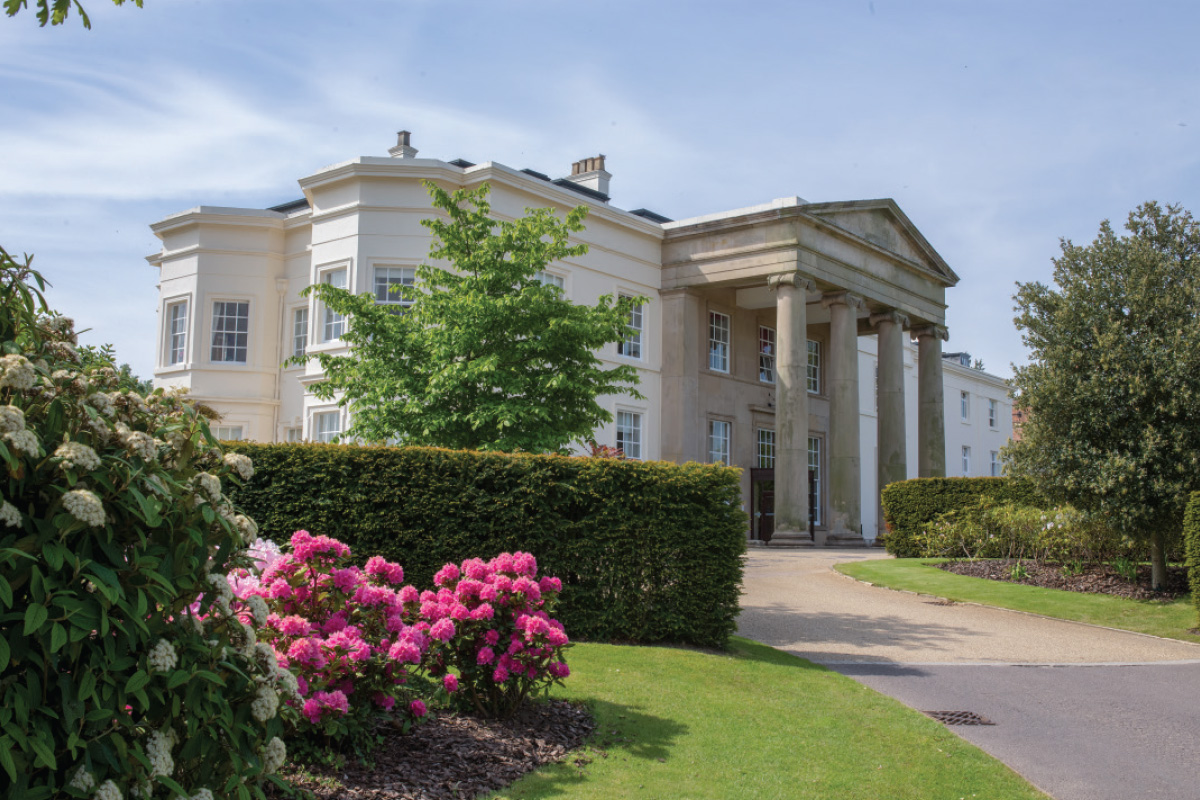 The new campus in Malaysia, which is set to open in September 2024, will uphold and preserve the building structure of the Main Hall at Concord College, UK
Self-sustaining township
Apart from Xiamen University Malaysia and Concord College, Sunsuria is also bringing in MindChamps PreSchool from Singapore and a Chinese Vernacular primary school SJK (C) Sunsuria into Sunsuria City, bringing synergy to the township through nurturing environment that encourages innovation and lifelong learning experiences.
The Group aims to be a caring and responsible developer that not only builds quality property units and homemakers, but also value enhance as the community grows and living standards improve. Sunsuria is also embarking on a healthcare centre with the aim of promoting medical tourism in the township.
Since its inception in 2012, Sunsuria City itself draws inspiration and its commitment to place-making, mindfully planning every detail to create a sustainable township for generations to come.
For more information, call 018-7750777 (sales) or 012-6221735 (leasing/events/partnership).