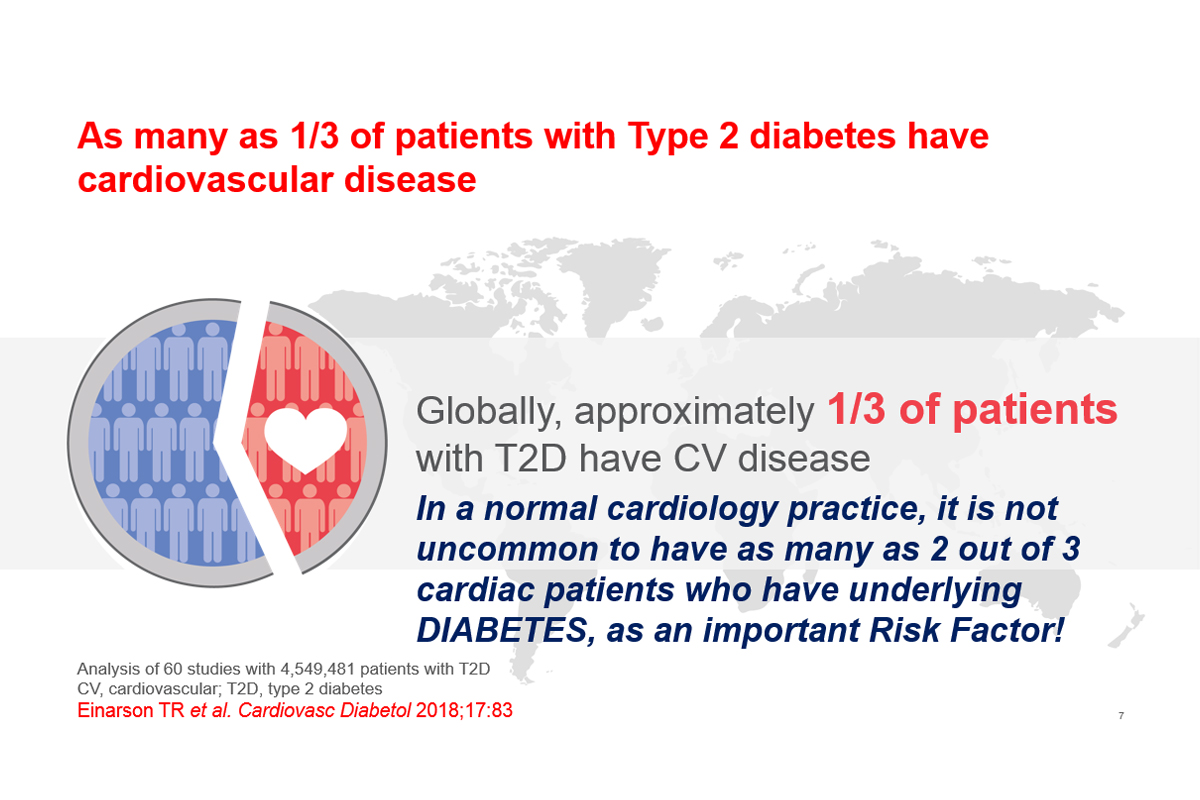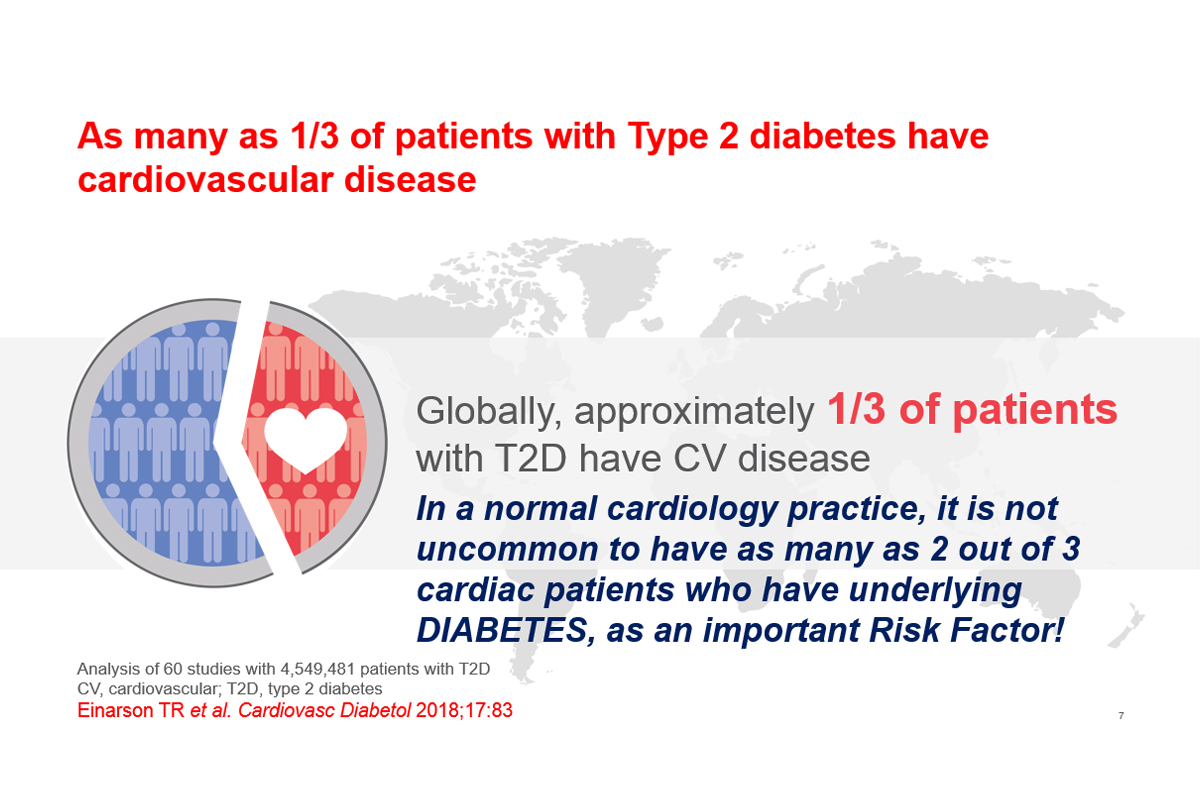 According to the World Health Organisation, about 422 million people worldwide have diabetes. It is also one of the leading causes of deaths in the world with a total of 1.6 million deaths attributed to the disease. The prevalence of diabetes has been increasing over the past few decades. In fact, according to estimates by the International Diabetes Federation (IDF) Diabetes Atlas, roughly 700 million people will be living with diabetes by 2045.
In Malaysia, the National Health and Morbidity Survey (NHMS) 2019 released by the Ministry of Health (MOH), revealed that an estimated 3.9 million adults aged 18 above suffered from diabetes in 2019. The NHMS 2019 survey also found that 49 per cent of people with diabetes had never been examined or diagnosed with the chronic disease.
Prevalence Of Diabetes In Malaysia
According to Dr. Saiful Kassim, Consultant Endocrinologist, Gleneagles Hospital Kuala Lumpur, the alarming rise of diabetes here in Malaysia should be taken notice of and highlighted. Dr. Saiful reveals that the country is number one in diabetes prevalence in Southeast Asia. "The number of people with diabetes here amounts to about 18.3 per cent of the population, which is huge," he stresses.
Dr. Saiful elaborates that there are several types of diabetes but Type 2 diabetes seems to be the most common amongst Malaysians. "Type 1 diabetes is caused by a lack of insulin, which is an essential hormone produced by the pancreas. About five per cent of these cases are diagnosed here in Malaysia. However Type 2 diabetes affects one in five adults here," he reveals.
Type 2 diabetes is essentially caused when the body is unable to effectively use insulin to bring glucose or sugar into the cells of the body to be used as energy. When this happens, the body has to rely on alternative energy sources, which can cause a variety of symptoms.
"One of the main causes of this is obesity," explains Dr. Saiful. "The problem in Malaysia is due to a combination of factors - if you look at the world, Asians or South Asians have a slightly higher genetic propensity to develop diabetes anyway. Secondly, it is the lifestyle that we lead. We live in a very high carbohydrate society, which causes high obesity rates that can cause insulin resistance that ultimately leads to diabetes."
Creating Awareness About Diabetes
Dr. Saiful believes that there is a huge misconception about diabetes in that most think it is just high blood sugar. "Generally, people are not seeing that diabetes can cause additional complications such as blindness, stroke, kidney disease, which requires dialysis, and heart disease," he explains. "Statistically, we are 10 years younger in Malaysia than anywhere else in Southeast Asia to have a heart attack because it is a complication of diabetes," he adds.
Dr. David Quek, Consultant Cardiologist, Pantai Hospital Kuala Lumpur agrees with the assessment, stating that a lot of diabetes patients suffer from heart disease. "Heart attacks are the cause of death in about four to six out of 10 diabetic patients. "According to Dr. Quek, there has been a steady increase of heart patients who have diabetes. "In my clinic alone I see about 60-70 per cent of heart patients having diabetes, which causes additional complications."
Dr. Quek opines that a pressing issue is that a majority do not even know they have diabetes. "These are what we call under-diagnosed cases and it's estimated that about four million people above the age of 18 actually have diabetes in Malaysia." He reveals that in terms of global numbers, approximately 1/3 of patients with Type 2 diabetes have cardiovascular disease.
"The issue is that most of the time people don't really know something is wrong, because it is a slow trajectory of mild or minor symptoms and ill-heath that are going on," explains the Cardiologist. "Cardiovascular disease is frequently asymptomatic and unrecognised, plus there is a significant risk that most diabetic patients end up with complications related to cardiovascular diseases."
According to Dr.Quek, diabetes is associated with the development of premature cardiovascular disease (CVD), related to metabolic and diabetic disorders such as oxidative stress, inflammation, vessel wall dysfunction, insulin resistance and obesity. "If left unchecked and untreated, this will lead to the cause of major adverse cardiovascular events, such as heart attacks, as well as heart and kidney failure amongst patients."
Adding to that is the cost factor, stresses Dr. Quek. "Medicines for diabetes as well as treatments such as dialysis aside, there are also significant costs involves when patients need to undergo surgical procedures such as a coronary angioplasty or a heart bypass surgery."
The Cardiologist explains that the costs of these procedures vary from institution to institution, but a coronary angioplasty in Malaysia can cost between RM30,000 and RM50,000 whereas a heart bypass surgery can cost up to RM70,000 to RM100,000. "Treatments for stroke are between RM35,000 to RM150,000. As such individuals in Malaysia should also change their behaviour and make a conscious decision to live and adopt a healthier lifestyle."
Living With Diabetes
Both doctors agree that in order to curb the rise in diabetes, the answer predominantly lies in healthy lifestyle, good diet and exercise. "That's essentially the foundation of it. Lower your sugar intake because that's the main culprit and reduce your high glycaemic foods, keep hydrated, get enough sleep and get regular exercise," states Dr. Saiful. "It's about finding that balance."
Despite the prevailing issues diabetes can cause, both Dr. Saiful and Dr. Quek emphasise that a person can still lead a normal life with the disease. "Athletes like Sir Steve Redgrave, a British rower who won five gold medals at consecutive Olympic Games, American NASCAR driver Ryan Reed and American female Sprint track cyclist, Mandy Marquardt have proven they can compete in very intense sports despite being diabetic," stresses Dr. Saiful.
Managing the disease is the key to this in which Dr. Quek admits that due to medical advancements and innovation, have become a little easier. "Malaysians need to be aware that there are new and very good medications that may improve not just their quality of life but also increase survival free from heart attacks, strokes and heart and kidney failure," says Dr. Quek.
"Instead of simply being totally focused on glycaemic control alone, we have to think beyond the glucose or blood sugars," he emphasises. "We have to be more holistic in approach and find therapies that can actually affect cardiovascular outcomes."
Evolution In Treatment
Dr. Quek adds that thanks to medical advancement and innovation, diabetes management has progressed to meet the rising burden of the disease, allowing the treatment of the disease to evolve as well. "Today we have medication like Glucagon-like peptide-1 (GLP-1), which helps improve the accuracy of the usage of the glucose in the system," he adds. "Aside from improving blood sugar control, GLP-1 also helps to reduce cardiovascular risks and control body weight."
While many people may be worried about taking too many pills and medications, the patient with diabetes needs to understand that most of the modern medications that we have today are very safe and have undergone rigorous testing, almost all of them have proven to prolong and save lives, with minimal adverse side effects. Indeed, appropriately more medicines could mean a better quality of life.
Dr. Saiful agrees, stating that this new class of therapy represents a paradigm shift in treating diabetes. "In the past generally patients would be prescribed two to three anti diabetic drugs, sometimes combined with insulin injectables, maybe two or three medications for blood pressure, cholesterol and perhaps one for depression and maybe for nerve pain as well. Based on our own audit, we found that on average, patients were taking about 6,900 tablets per year on average."
He adds, "With medication such as GLP-1, it has changed how we prescribe medications per se. Before we used to just target sugar, but now we've got this new injectable which works effectively in several ways.
Elaborating further, Dr. Saiful reveals that in layman's terms, GLP-1 is able to send a signal to the hypothalamus, the part of the brain responsible for appetite, to take in less food. "It tells your liver to stop making sugar, so the hepatic glucose output is reduced, and it tells your pancreas to produce insulin in a glucose dependent manner," he adds.
"Overall I think it's important to note that this new anti-diabetic treatment is a new innovation that is really useful in understanding the pathophysiology of diabetes. It not only helps us understand the underlying causes of diabetes but it also helps us manage it more effectively," elaborates the Endocrinologist.