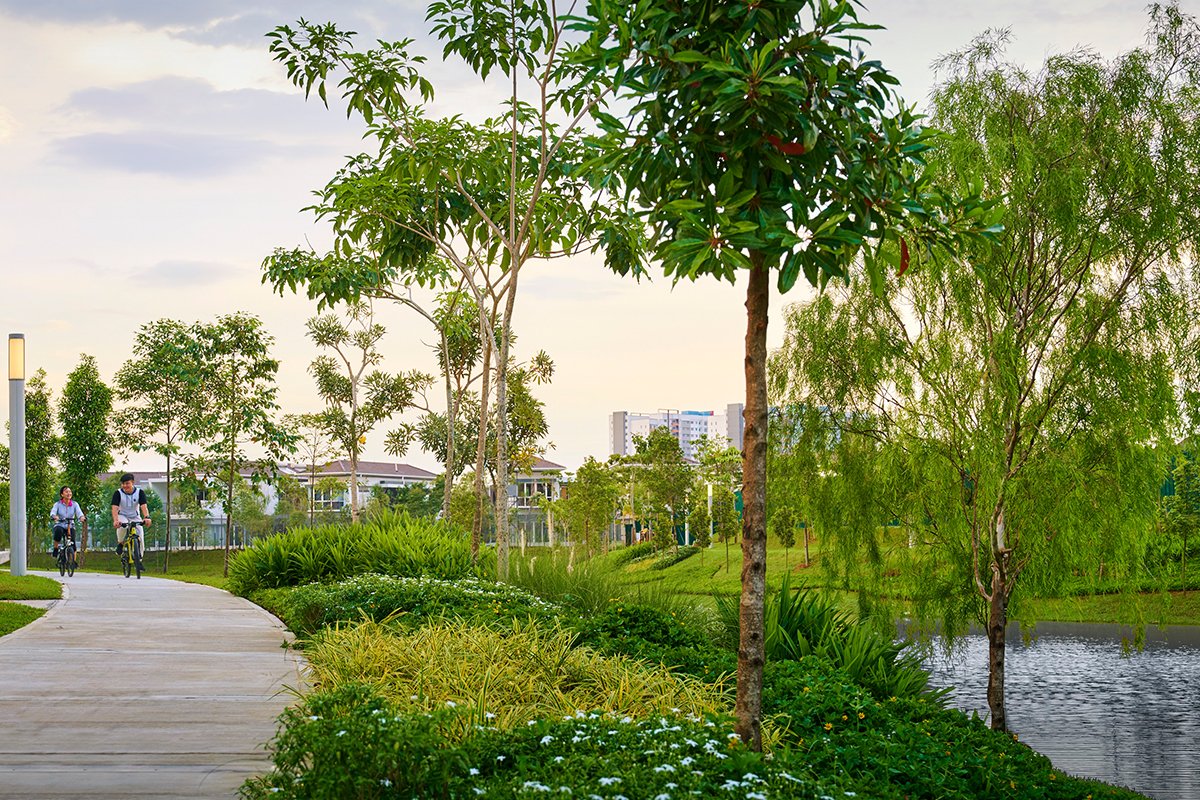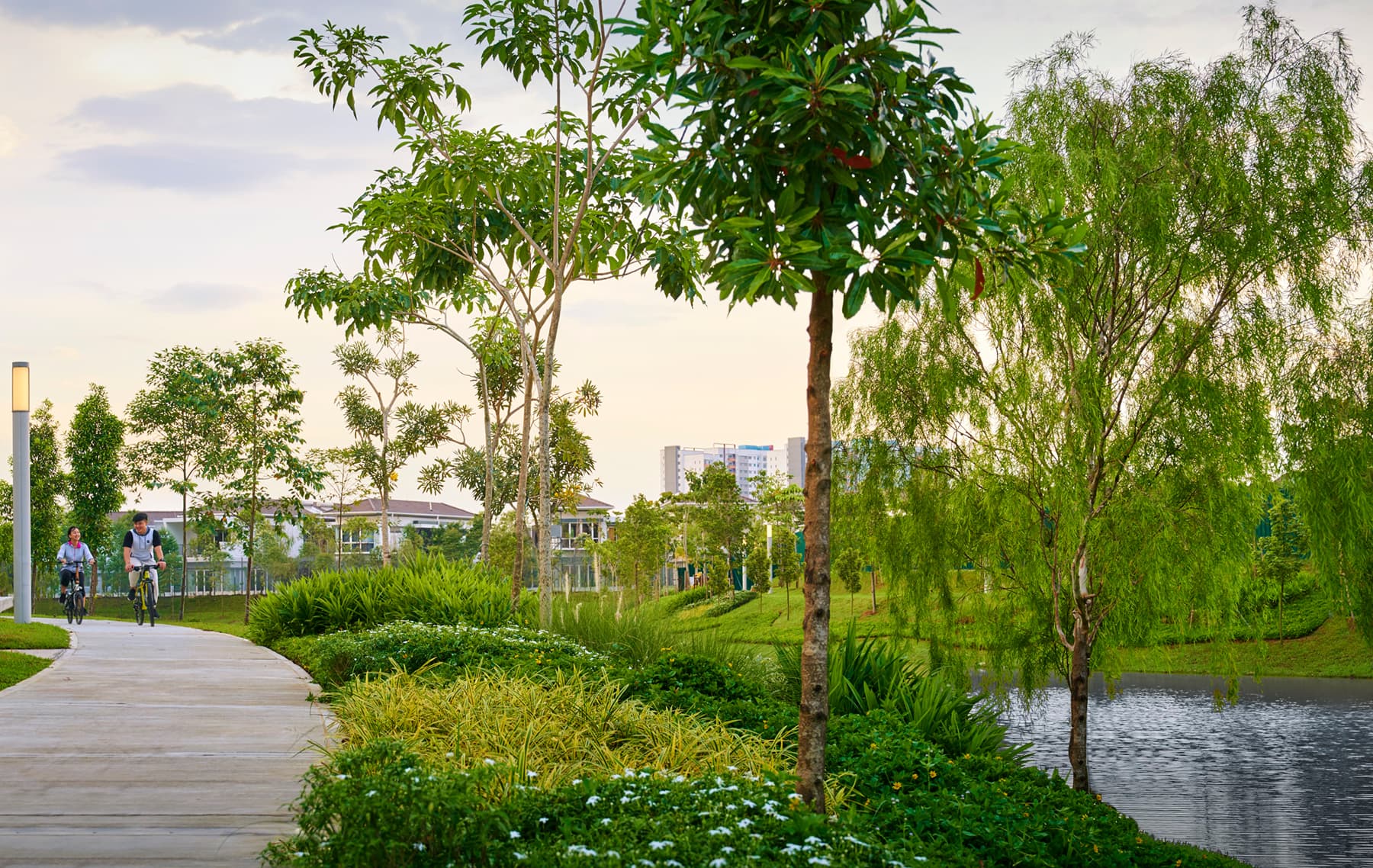 Jade Hills' Central Park
Town planning solutions to weather the new norm and the longer term
The COVID-19 pandemic has brought massive changes to our daily lives, changes that happened so rapidly and abruptly. While the situation remains uncertain with everyone continuously making adjustments to the new normal, it spurs us to rethink the definition of our home place.
No longer just a roof above our heads, home is now also a place to work and seek refuge. With the encouragement to stay home and stay safe, as well as the extra precaution to sanitise once returning home from outside, we are now spending unprecedentedly more time at home. This upended lifestyle will continue for a long time, scientists predict.
Adjusting to the new normal may be challenging, but a good town with all the right components in place can ease this transition. Having created many long-standing towns like Jade Hills, Valencia and Kota Kemuning that are still thriving today, Gamuda Land's town-making principles are reassuring to be resilient yet flexible and adaptive to meet the changing needs.
Mindful town-planning
"The pandemic has forced us to change our working and living habits. We have seen living spaces transformed into work spaces and a surge in appreciation of nature and outdoor spaces after being confined to home for some time. At Gamuda Land, our town-making principles are our differentiator. Driven by data and experience, we mindfully think through the design of the township, where the park is located, how the streets are laid out to provide good accessibility and connectivity for the community, and how the community interact within these places," said Wee Pang Siang, General Manager of Jade Hills.
He continued, "Hence, we place upfront investment in natural landscaping with home designs such as floor-to-ceiling windows that draw natural lighting and ventilation indoors. We also have generous and practical home layouts that are easily convertible to fit any function, good infrastructure including touchless RFID access into township and more."
He added, "Some of these features in fact have long existed in our developments, which then become our advantage to evolve with the times. By adding a splash of creativity to our developments, we are able to give the right design solutions to support the new normal and even for the longer term."
Continuous rejuvenation of township
This is best exemplified in Jade Hills, a 338-acre freehold township in Kajang with 20 percent of the land dedicated to lush greenery. In spite of the township being 12 years old, Jade Hills has been rejuvenated at the developer's expense to add value to the community. Some of the initiatives include opening a new resident-only central park; refurbishment of the guardhouse with RFID technology; installation of energy saving overhead lighting at the driveway into the township; opening of Malaysia's first-of-its-kind 3-acre public park namely Origami Park; opening of a new town square that comes with a good mix of tenants such as eateries, bars, a grocer, a pharmacy and more.
"Inherent features of the township, such as low-density residence, lush surrounding greenery, placemaking that ensures the home place, shopping place, eating place are within walking or biking distance… plus the enhancements that were made just before the pandemic, truly eased the local communities throughout the pre to post MCO given the physical distancing mandate. Among others, they can easily attend to their daily essentials at the town square; more pocket parks to spread out the users, making each park less crowded. There is also a composting yard for the resident to use given the rising environmental concern amidst the pandemic," Wee explained.
He commented that the developer is exploring to enhance the outdoor landscape to enable outdoor working from home by adding more solar technology charging or power points, sanitary facilities, a cooking area next to the community farm and landscape furniture such as planters or flowerpots to define and limit physical distancing.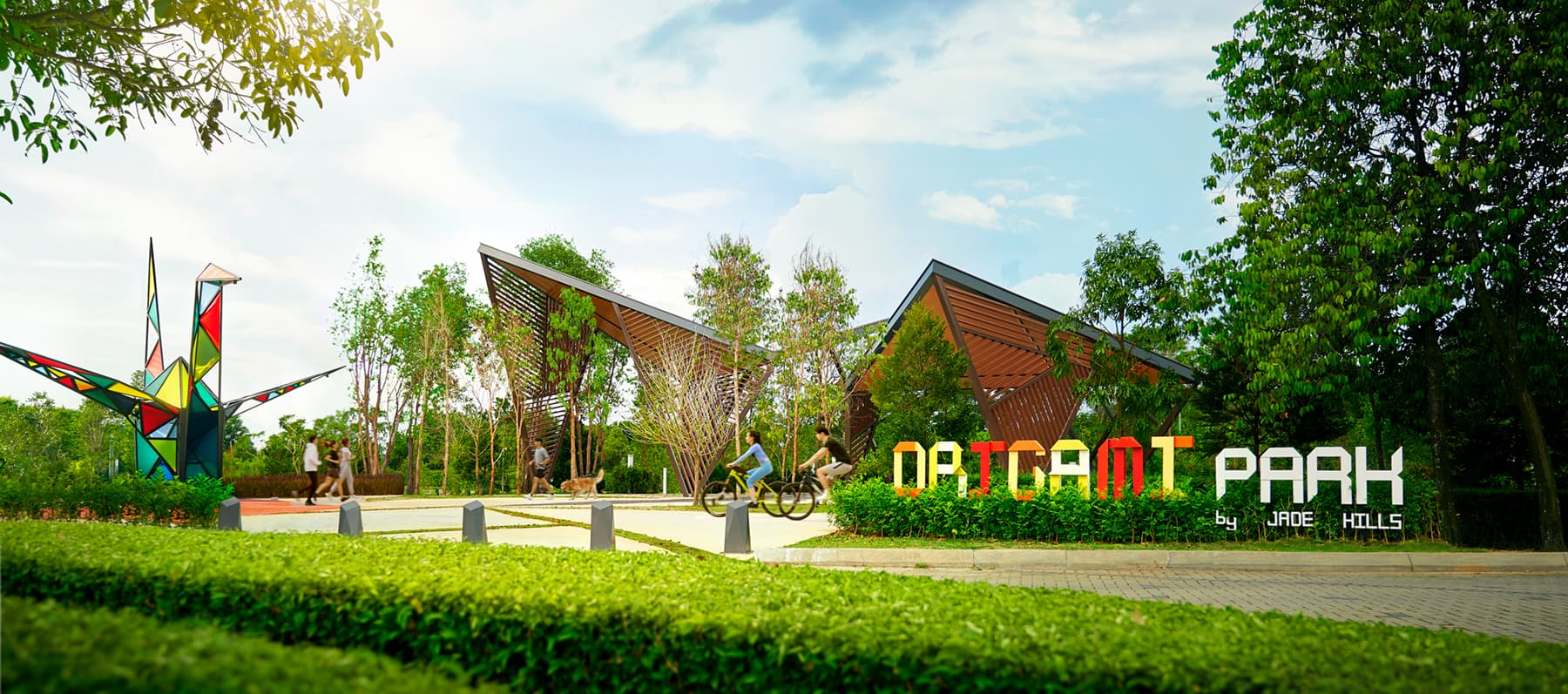 More pocket parks to spread out the users, making each park less crowded
Flexible home layout
In terms of the home place at Jade Hills, Wee quoted Rymba Gardens as an example. Comprising limited units of 2½ -storey semi-detached homes as well as 2-storey and 2½ -storey link villas, Rymba Gardens is surrounded by lush greenery. Besides having direct access to the 10-acre central park and lake, residents can also choose to utilise the precinct's pocket parks that are fitted with a garden pavilion, an outdoor fitness station and a children's play station.
Homes at Rymba Gardens are designed to maximise views or access to all these outdoor greeneries, so that nature can be enjoyed anywhere at home through the floor-to-ceiling windows or from the kitchen yard, providing a refreshing break while working from home.
In line with the developer's town-making principle of 'listening to what the land has to say', homes here are designed to follow the undulating terrain of the land to minimise cut and fill. "This inspires us to design Rymba Gardens with a lower ground floor, where the laundry area and a multipurpose room are located. The laundry area has a toilet and a room, which can be used as a space for sanitisation, whereas the multipurpose room can be turned into a home office," Wee said.
He added that each bedroom comes with an ensuite bathroom and there is a sizeable bedroom at the ground floor for the elderly. The high ceiling and open-plan layout that invites natural lighting, plus a large living and dining area sum up a flexible living space that provides comfort for staying at home with the family.
"With detailed planning and careful consideration towards the impact on the environment as well as what people truly needs, this is how we create good sustainable townships where the community can thrive, a place where they will want to call home, can grow up and grow old in," concluded Wee.
For more information about Rymba Gardens, please visit Jade Hills Sales Gallery or call 03-87419890