KYUEM students recently received from Cambridge Assessment International Education (CAIE),  Outstanding Learner Awards due to their performance in the May/June 2021 exam series for AS level and full A level. We have progressed steadily in recent years with 6 awards in 2017, 7 in 2018 and 9 in 2019. Due to the predicted grade system in operation in 2020 there were no awards given in that year. With 11 awards given in 2021 we are justifiably proud of our students.
All in all, our students have been recognised as Outstanding Cambridge Learners on 65 occasions over the last 7 years in which examinations took place, 33 times as Top in the World and 32 times as Top in Malaysia.
These 11 awards reflect academic excellence on both national and international stages and were achieved by 10 of our current seniors and June 2021 graduates, one student having received two awards. While our Top in Malaysia Award recipients faced countrywide competition from hundreds of students in their year classes, our Top in the World Award recipients faced international competition from many, many thousands of students. CAIE AS and full A level exams are endorsed by more 130 countries and there will be more than 500,000 subject entries per year.
Our award winners are usually enrolled into top International Universities around the world with 6 of our students from this years' award (those who graduated from KYUEM in June 2021) going to universities such as University College London, Imperial College London, London School of Economics and the University of Nottingham.
Furthermore, our University Relations Department was recently informed that 5 of our students have conditional offers for the University of Oxford, 2 have conditional offers for the University of Cambridge and 2 of our 2022 graduates will join them from other leading UK universities.
Besides the above, 2 KYUEM students have also just received conditional offers for Ivy league Universities in the United States. We hope for and expect more good news in the weeks ahead as more of the World's leading universities arrive at their decisions.
How are these results achieved?
Like all facets of life, college life must be in balance. This is facilitated through human and infrastructural resources that create and maintain an environment suitable for effective study. Pastoral care is administered through tutors, teachers, House Parents and peer groups providing a net through which nobody should slip. Teaching and learning proceeds in modern, well-equipped classrooms, laboratories and lecture theatres, with numerous digital and textual academic materials available to our students at our Resource Centre. These facilities are augmented by a "Cyber Lounge" and a "Net Zone" set aside for student-centered group learning.
60% of our academic staff have postgraduate qualification such as master's degrees and PhDs. 4% of our teaching staff have more than 10 years of subject-specific experience.
It is our focus on all our students that gives me the greatest pride and not a disproportionate concentration upon the most academically gifted. This is embedded in our College culture and has been of great significance throughout the challenges of the Covid pandemic.
Tomorrow's Malaysia needs young people with a cosmopolitan skill set. It requires innovators, communicators and facilitators who are adaptive and independent. Our co-curricular programme aims to develop the potential of all our students through sports, debate, critical thinking and cultural appreciation. To a very considerable extent this programme assists the academic curriculum of every student.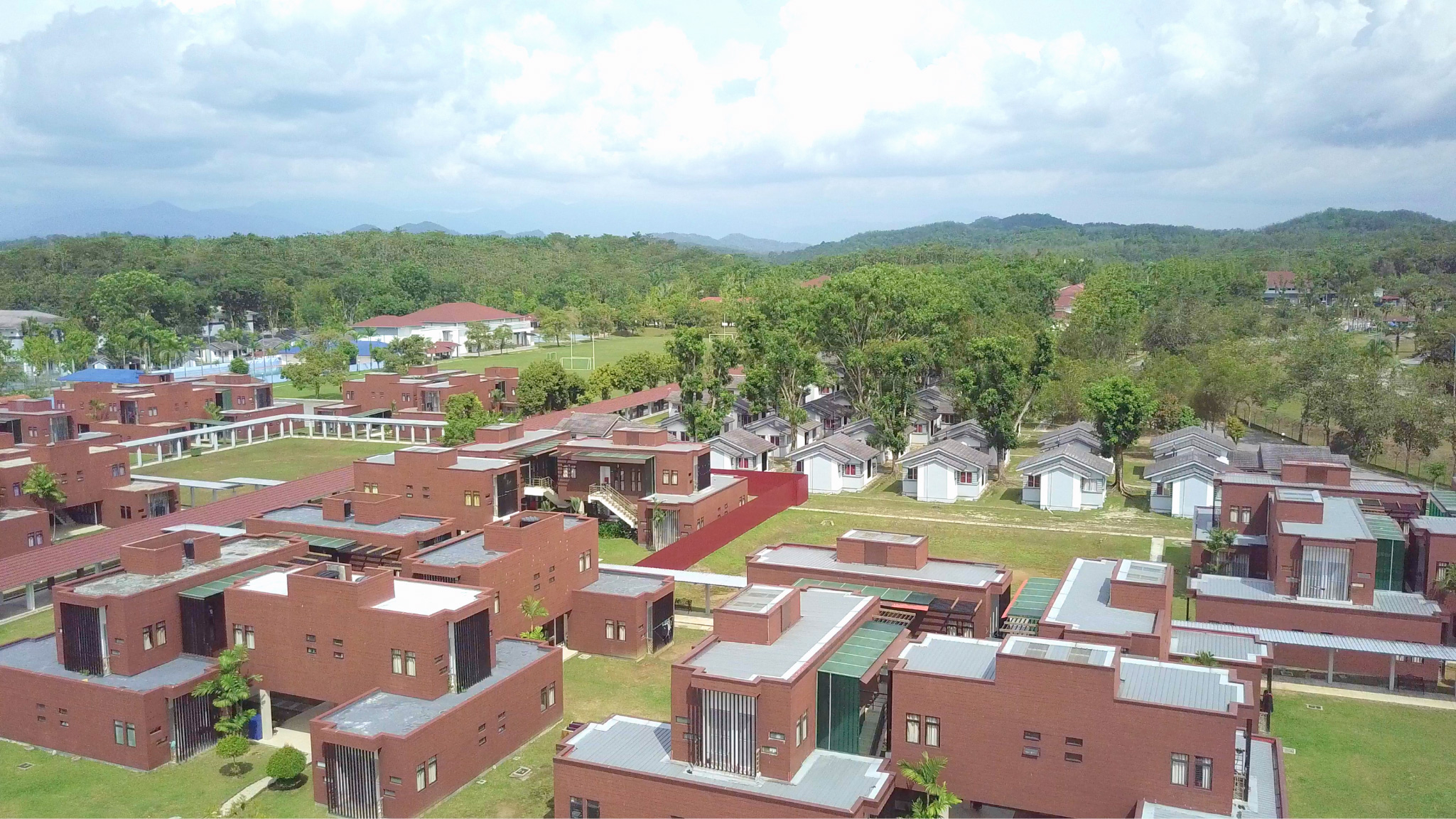 To foster unity and a better understanding of one another's ethnic backgrounds, our students are housed in three different types of accommodation, with 2 or 4 students in each unit. They also enjoy some much needed privacy with a room to themselves.
We are now open for applications to our next 2-year study programme, beginning in the middle of July 2022. For further information please contact our Marketing Department at 03-64601234 or visit the College website: www.kyuem.edu.my