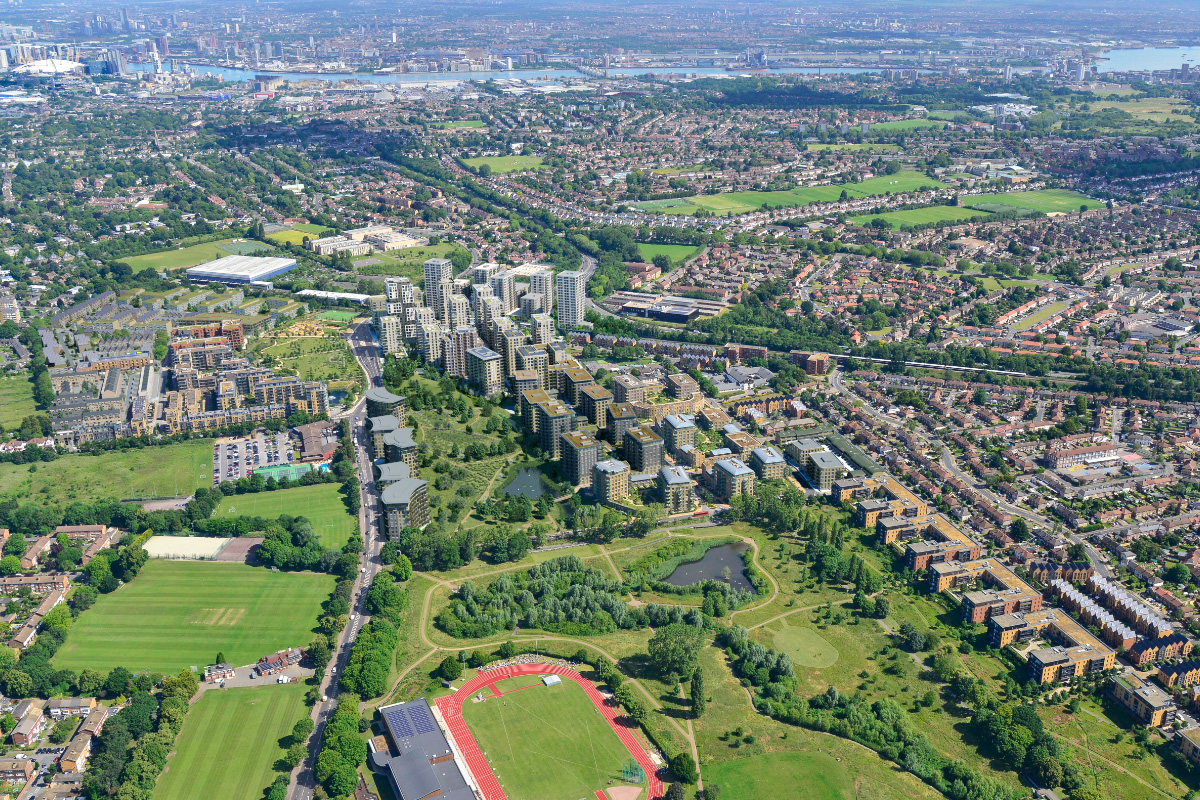 The UK's capital has long been popular with property investors, attracting buyers from across the globe due to its consistent price growth and strong rental yields.  This hasn't changed over the past few years and the latest residential survey from RICS reported that tenant demand is now at its highest this century.  In fact, the forecast is that rental prices are set to rise by 4.5% in 2022 alone.
However, while there's been no change in London's status as a property hotspot, the Covid-19 pandemic has caused people to reassess their priorities when buying or renting a home.  Access to green space is now at the top of lots of people's wish list, though with many back in the office at least some of the time, good connectivity is still crucially important, especially in a city as large and dynamic as London.
Homes outside the city centre that are near parkland and have easy transport links are the fashion. It is predicted that house prices in prime outer London (the areas around the centre) are set to grow by 15.9% over the next five years, well above the UK average, and rents will rise by 19.3% across the same period.  That's strong evidence that these are areas to invest in, especially with the Crossrail underground train line launching next week (24 May), connecting east to west in record times.
Several of the stops on the new Elizabeth Line service are in the Royal Borough of Greenwich, including Woolwich and Abbey Wood stations, just one component of the great transport links that exist in the borough.  It boasts large green spaces as well, such as Greenwich Park and Woolwich Common, and newer stretches of parkland are being delivered as part of wider developments, including at Kidbrooke Village and Lombard Square.
Together these two developments make up the Berkeley East Thames Collection – places with a commitment to modern lifestyles, connecting people with nature and promoting easy and sustainable transport around the city.
Kidbrooke Village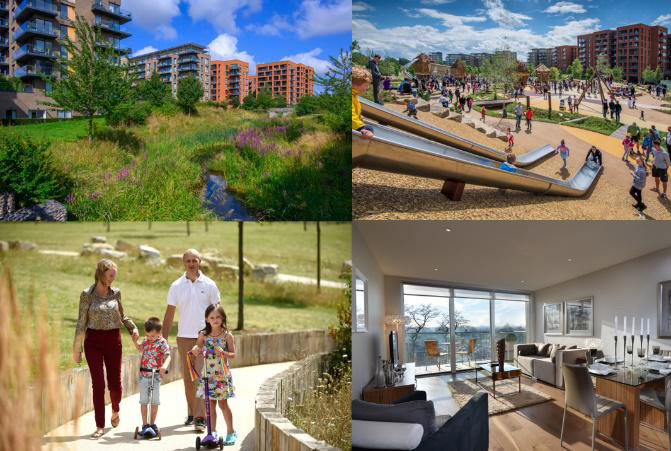 At this £1 billion regeneration scheme, Berkeley has transformed a former rundown housing estate into one of London's most desirable locations.  With an abundance of greenery and excellent transport connections, it is perfect for commuting and for those choosing to work at home.  Over 2,000 properties are already occupied, meaning a strong community has already formed and will continue to grow as the remainder of the 5,250 homes are completed.
Right from the beginning, Berkeley had a vision to create a place that drastically improved biodiversity and access to green spaces.  Now, Kidbrooke Village sits in 136 acres of parkland and open space, including Cator Park and Sutcliffe Park, which comprise areas of grassland, meadow and wetland.  These spaces were delivered in partnership with experts London Wildlife Trust and are rich in plantlife and wildlife, attracting kingfishers and herons, and even a peregrine falcon has been sighted.  
But these rich green spaces are vital for people's health too, supporting mental wellbeing and providing routes for locals to walk and run.  They even include a new play area for young children, making this a great place for families.  For these spaces, Berkeley has been awarded the Sir David Attenborough Award for Enhancing Biodiversity, as well as the Overall President's Award at the 2020 Landscape Institute Awards.
The new Kidbrooke Train Station opened in 2021 and residents have access to it directly from the development, providing easy links to London Bridge in 16 minutes and Waterloo East in 19 minutes.  For corporate high-flyers working at Canary Wharf, the Docklands Light Railway is only two stops away at Lewisham.
This green haven is perfect for social people that want to be connected to nature and travel around the city with ease.  However, you don't have to leave Kidbrooke Village to meet friends as there is a pub and a village centre on site, as well as public squares, a supermarket, a doctors, dentist, pharmacy and more.
Prices at Kidbrooke Village start at £420,000 for a one-bedroom home and rise to £910,000 for a three-bedroom home.  Houses and apartments are both available at its two latest phases, Waterlily Court and The Blackheath Collection.  
Lombard Square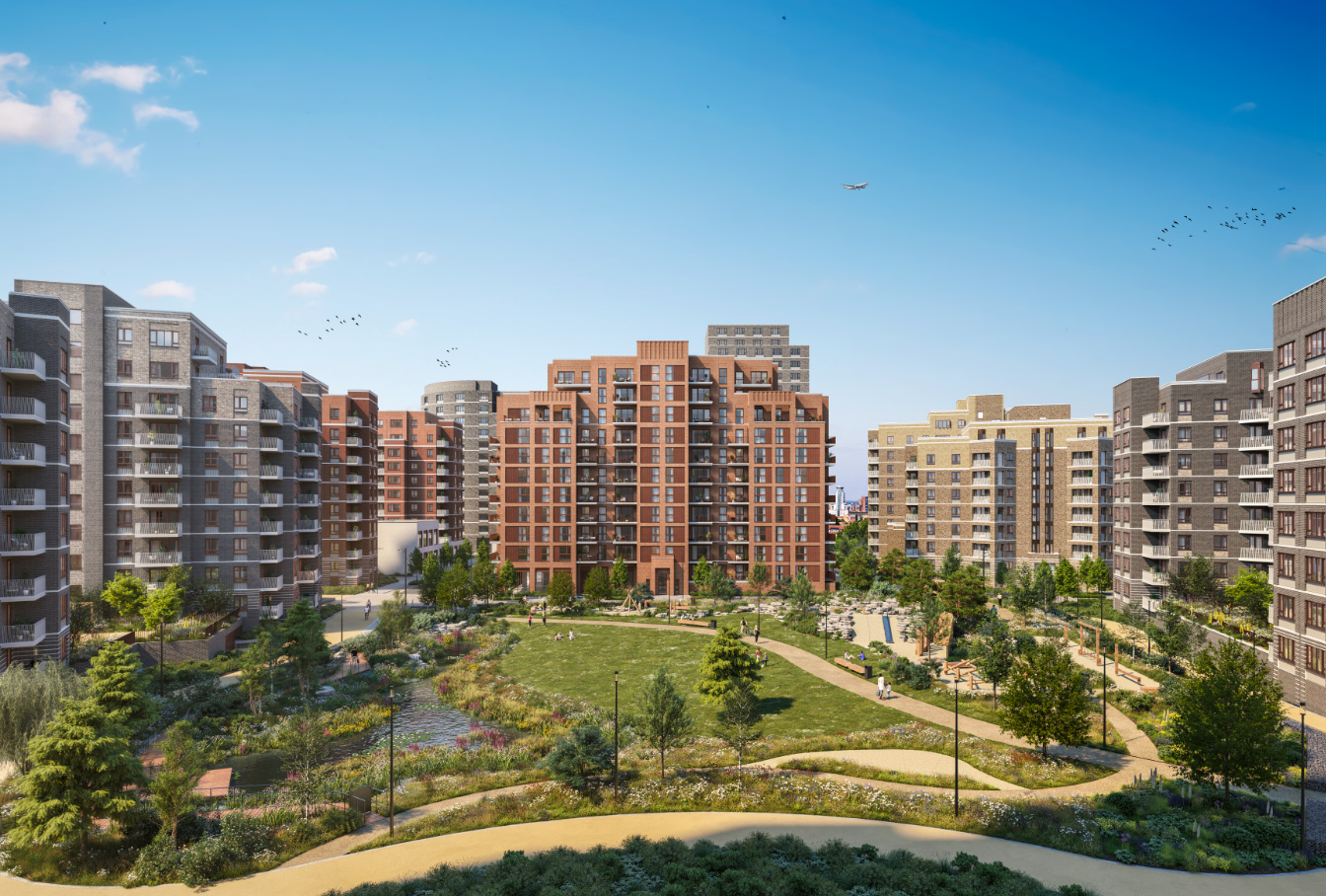 This is set to be one of the best-connected neighbourhoods in London.  National Rail Station Plumstead is only minutes away, and will be improved by Berkeley, while Woolwich Arsenal Station, which is on the new Elizabeth Line, is just a short walk away.  As such, Lombard Square's residents will be able to travel from their door to Canary Wharf in 20 minutes and Bond Street in just over half an hour.
In total, 1,750 new homes are to be created at this new neighbourhood across 88 acres.  It will include a new public park, the size of two Wembley football pitches, and, overall, is set to deliver a 45% biodiversity net gain.  There will be trees, ponds and wildflower meadows, as well as over 57,000 square feet of flexible commercial and employment space.
Considering Lombard Square's early stage of development, its location and the ambitious designs, this is an opportunity for any investor looking to make major returns.  It is being created in partnership with Peabody as part of the wider regeneration of the Plumstead area. Gross estimated rental yields are already high, currently predicted at 4.3%.
Prices at Lombard Square start at £367,500 for a one-bedroom home and rise to £600,000 for a three-bedroom home.  The first phase to launch is Myro House, which will be completed in 2025.
Exclusive Collection Event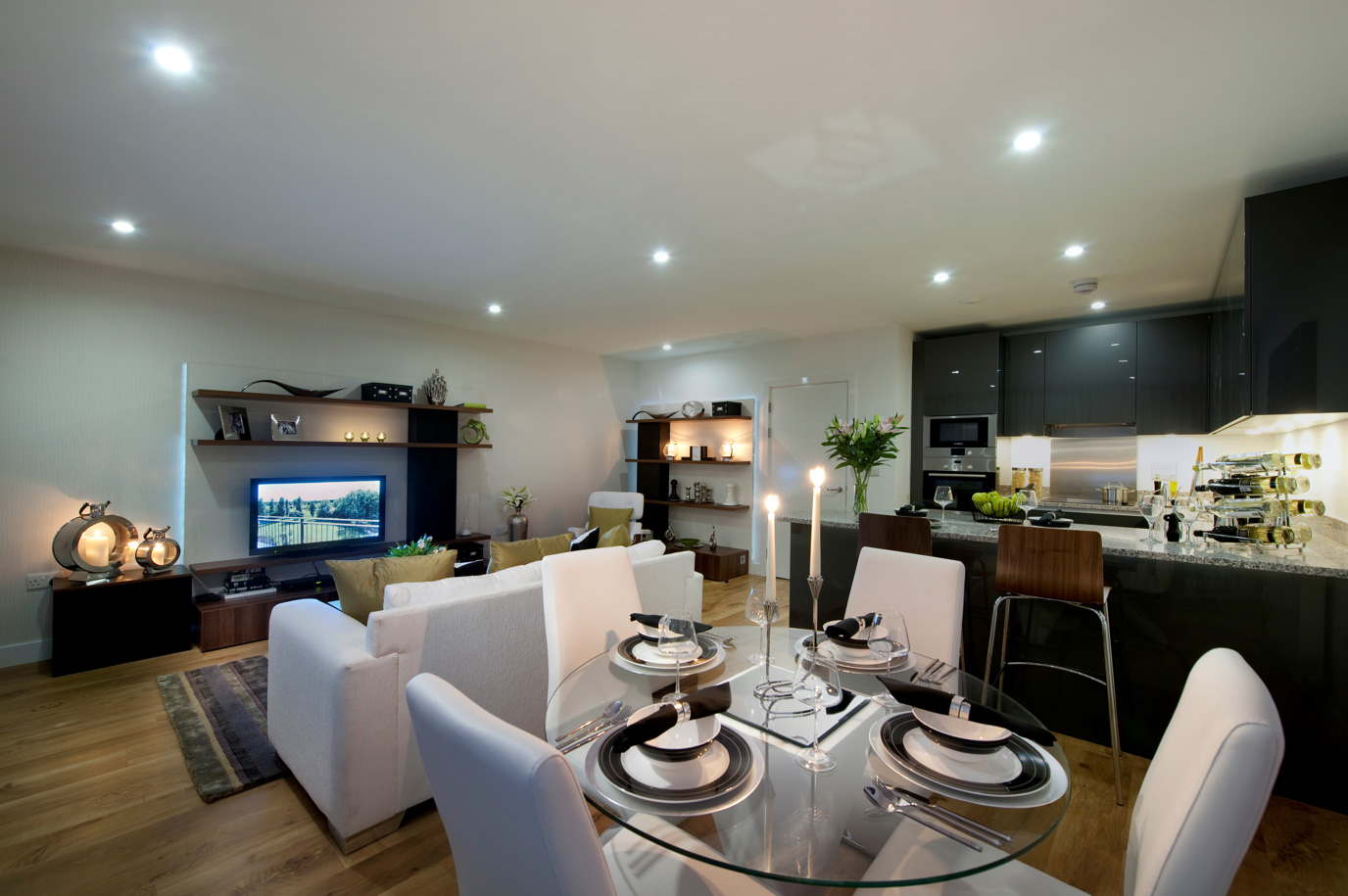 Now, investors in Malaysia are being offered an opportunity to hear more about the Berkeley East Thames Collection at exclusive event on 21 and 22 May.  Hosted by Red Bean Consultancy at the Mandarin Oriental Hotel Kuala Lumpur between 10 am and 6 pm on both days, this will be a great chance to learn more about Kidbrooke Village and Lombard Square. Rental Guarantee Schemes for 2 years as well as special promotional discounts will be offered at the event.
Please contact Ms Shelvin tan at +6012 285 7618 or register via https://redbeanc.com/mega-launch/ for the events and receive a free copy of the latest London Buyer's Guide.