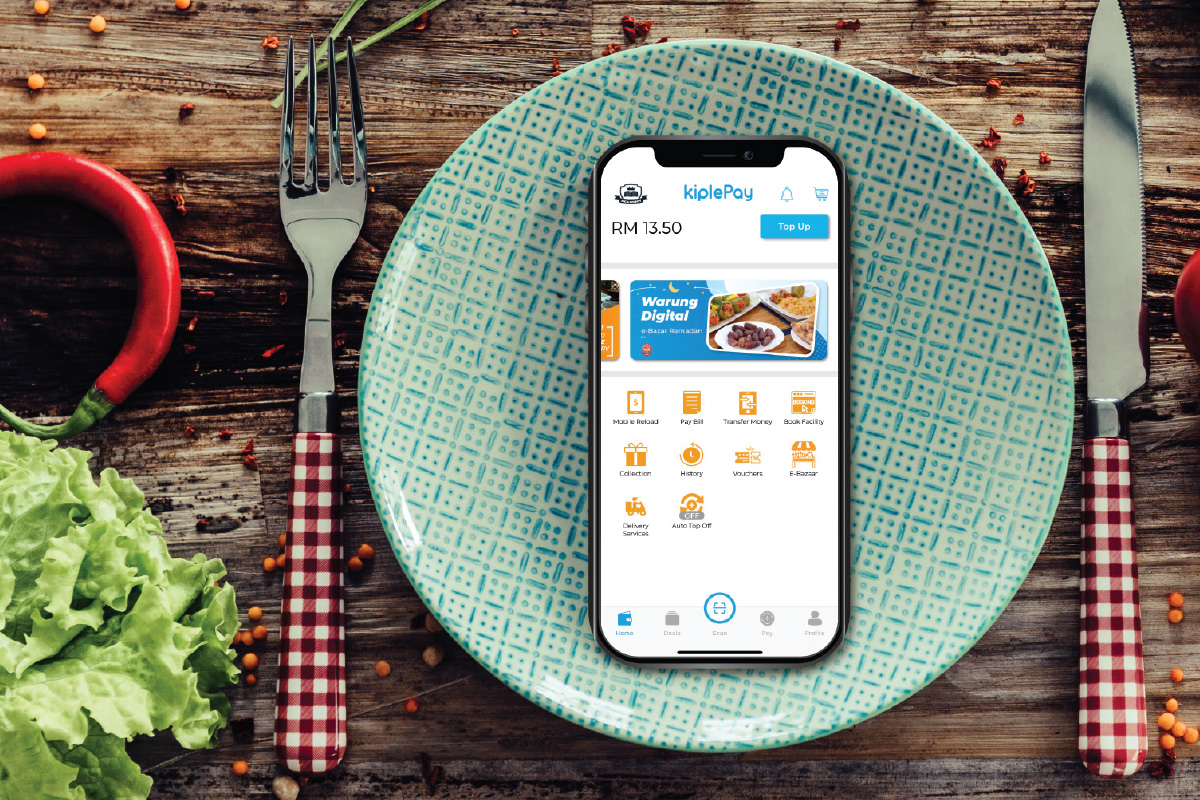 In the age of hyper-convenient experiences, companies are sprinting to provide new innovations that can allow consumers to complete their daily tasks in the most hassle-free ways. KiplePay, a brand under Green Packet Bhd, has this as its ethos — to get life-improving digital innovations into the hands of the masses. 
KiplePay started its journey of creating cashless communities in Malaysia with a focus on students and the education sector, a community that is largely underserved in Malaysia. Its years of work within that community paid off as the company now powers cashless agenda and digitalisation of multiple Malaysian public universities. 
Its continuous mission to unify students' experience within a single digital platform began with the core of digitalisation in payments via getting in-campus merchants to go cashless as well as digitalising student loan disbursements and zakat payments. 
It formed a partnership with Bank Islam, the country's largest Islamic bank, to launch KipleUNI, a cashless payment ecosystem for universities in Malaysia. Today, KiplePay remains one of the few fintech partners in Malaysia to facilitate fund disbursement under specific state welfare programmes.
KiplePay is licensed by Bank Negara Malaysia to build white-labelled ewallet solutions for Malaysian enterprises and, in a natural progression to support its vision of digitalising services that are offline to online, KiplePay has recently added electronic know-your-customer (e-KYC) services to their portfolio. "The big picture, long-term objective of KiplePay is to enable cashless communities by providing a unified payment solution for the masses. Therefore, the e-KYC business comes in handy, as it provides a great advantage for a truly online customer onboarding experience," says Kay Tan, CEO of KiplePay Sdn Bhd.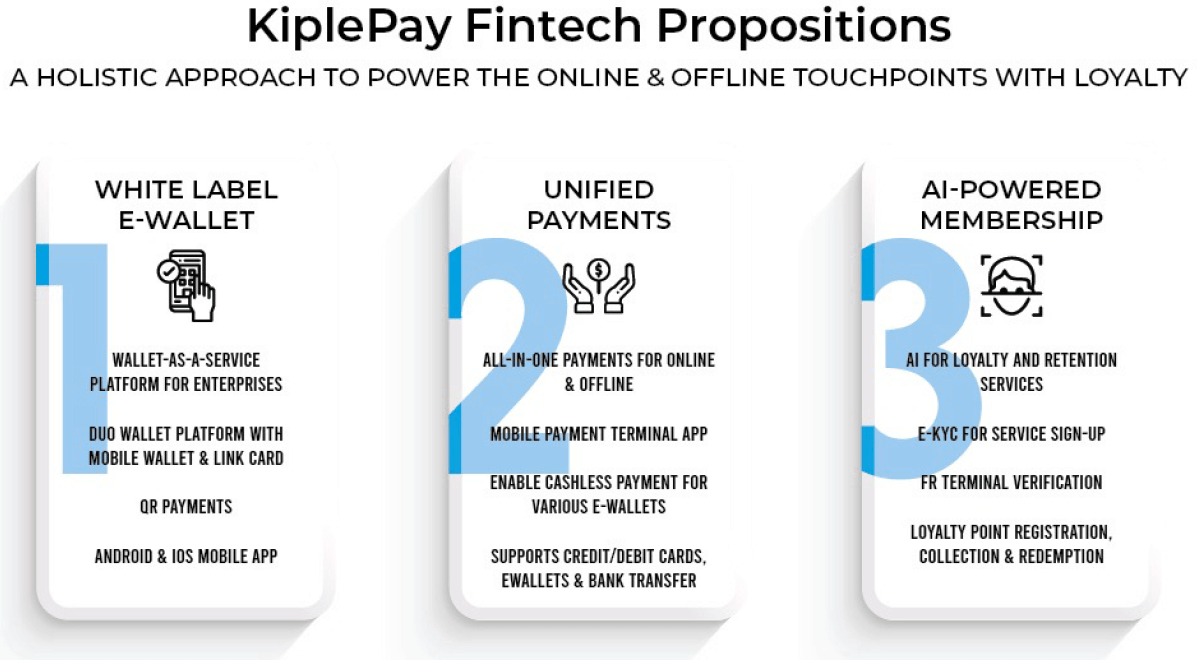 KYC is an established concept in banking involving the mandatory process of identifying and verifying the identity of a client when opening an account and conducting transactions. As technology has progressed, the technology enables the verification of a person's identity using document verification, facial recognition and biometrics. Users are now able to verify their identity in a few minutes and can do so from their smartphones or personal computers remotely. 
In the technology era, it is critically important for banks to implement e-KYC solutions especially since customers today are much digitally-savvy. Having them visit the bank branch and queuing to get their banking transactions done is considered troublesome and inefficient. Hence, the e-KYC onboarding process is the key to the efficient, seamless and convenient journey that financial institutions should focus on. 
Bank Negara has issued its policy document on e-KYC on June 30 and the policy document sets out the minimum requirements and standards that a financial institution must observe in implementing e-KYC for the identification and verification of individuals. At the moment, KiplePay's solutions via Xendity, a Singapore-based e-KYC specialist firm it recently acquired, are in various stages of implementation by several leading banks in Malaysia. Meanwhile, beyond banks, the solutions can be applicable to various industries including telecommunications, retail property real estate or insurance.
DIGITAL COMMUNITIES POWERED BY CASHLESS PAYMENTS
KiplePay's ecosystem includes comprehensive payment suite surrounding cashless offline payments with the KiplePay ewallet and cashless payments via its payment gateway, KipleBiz. KipleUni covers on-campus payments, university services, facility bookings, laundries as well as other external services such as marketplaces. It also became an immediate tool for fund disbursement purposes such as zakat, meal plans and subsidies.
The KipleUni programme is currently being implemented in Universiti Utara Malaysia. KiplePay aims to collaborate with three to five more universities over the next few months, including Universiti Teknologi MARA, Universiti Putra Malaysia and Universiti Teknikal Malaysia. 
"Over the next few months, we will go beyond cashless into a full-fledged end-to-end digital experience for the community. Through the unified digital payment solution, more exciting features are being lined up for the universities. These include e-KYC, which digitises student IDs, e-fund distribution, e-bus service payments, e-attendance and many other university services that resides within the ecosystem," says Tan. 
The firm is putting its focus on universities as the campuses house a strong base of young people with a better understanding of technology. KiplePay commands a majority share of the market, believing universities to be underpenetrated despite its great potential. 
"There are 680,000 students in various public universities and more than 200,000 faculty and staff in Malaysia. We look forward to fostering more collaboration with Bank Islam and are looking to progressively make the KipleUNI programme available to 50% of the campuses. We will continuously progress towards a wider reach of audiences when more features are added," says Tan.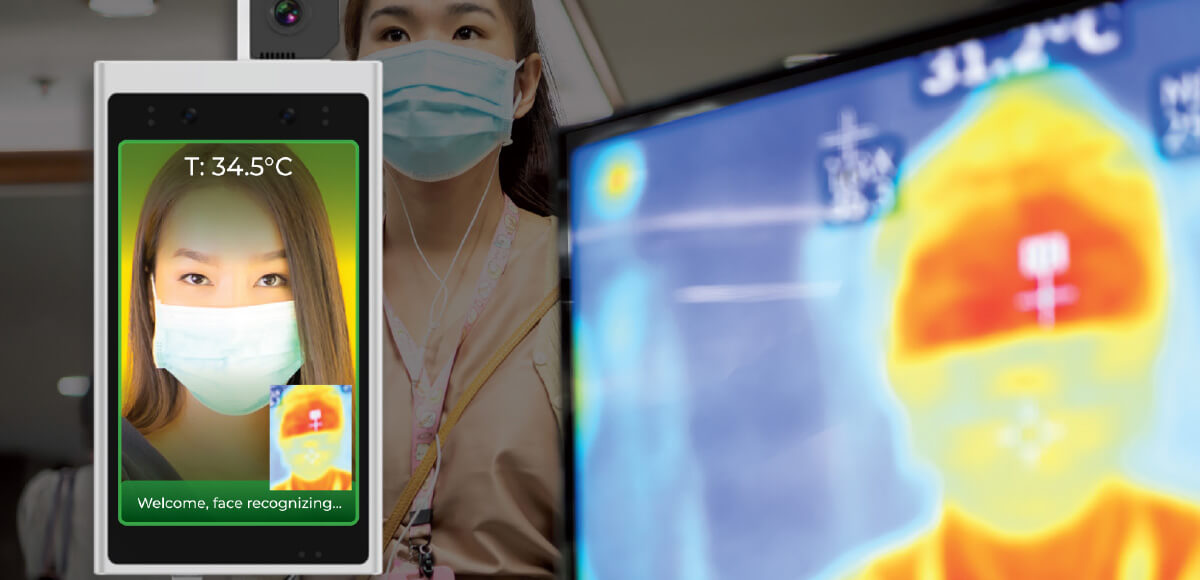 AI thermal scanner by KipleLive
The company is also combining its expertise in cashless communities with AI Face Recognition systems to target an expanded base within schools. It is looking to introduce an end to-end digital platform for a fully cashless schools. This will include Facial Recognition Payments, Digital Attendance and a Parent App to facilitate a safer and more efficient learning experience for our children. 
Tan explains that Kiple has piloted multiple face recognition programmes — not only for Digital Attendance and Safety for school, but also for digital contactless food collection. "These efforts were started last year, way before the pandemic. Right now, with the Covid-19 pandemic becoming a prime accelerator of digital solutions, Kiple is working with schools on programmes to revolutionise school operations with digital and contactless technologies. 
"We are currently studying ways to bring face recognition ID for cashless canteens and collection of pre-packed food. Ultimately, students can collect pre-ordered food using face ID or a student card to reduce queuing and waiting time," says Tan. 
Kiple is currently working on a face identification system that links the students to their parent's app, which in turn authorises the collection of the prepaid meals. Beyond meals, the system supports other fee collection such as for the purchase of uniforms, school books and other items. "The app provides balance reminders to the parents and helps users keep track of what they need to pay for and when. This system enables school administrators to communicate directly with the parents and guardians throughout school terms," he says.
WHAT'S NEXT FOR KIPLEPAY?
Commenting on Malaysia's fintech scene, Tan says Malaysia has always strived to be at the forefront of technological innovation and a front runner in being the Digital Hub for Asean and Southeast Asia. He says the country has built the right framework and put in place the necessary structure to support go further into digitalisation. Due to this, it is no surprise that Malaysians have adapted very well to the changes experienced recently.
"The Covid-19 crisis has forced many businesses to adapt to the new normal. This includes the shift in behaviour change with social distancing practice, people avoiding large crowds and consumers shifting their priorities in terms of purchasing goods that matter to them most. Estimates predict that it has accelerated digital adoption by two to five years depending on the industry," says Tan.
"Malaysians have banded together as a community. Forward-thinking businesses recognise the potential, hastening their digital transformation to meet the needs and expectations of consumers," Tan adds. 
For example, some businesses have gone to social media to market their products through the enablement of video technology and better broadband "Just like the fresh seafood and fishery industry in Malaysia — it is used to be a 'see-it and feel-it' experience but today, consumers prefer to buy seafood online and have them delivered directly to the doorstep. 
"Unlike the usual online seafood retail, business owners are taking a new leap to reach a wider audience group through live video via various platforms in Facebook Live, Instagram Live and many more. Their sales have also seen a marked increase," he adds. 
The KiplePay team had been extremely busy during the movement control order (MCO) and restricted movement control order (RMCO). The virus outbreak and lockdown have not only caused a major push for digital transformation among businesses and users — but it has also become a wake-up call for the government and industry players, as digitisation has permeated in almost every aspect of the Malaysian economy. 
"Naturally, our payment services business, under both the KiplePay and KipleBiz brand, has trended upwards with our gross transaction value for online payment gone up significantly. Just in the first quarter of the year, our gross transaction value experienced an increase of RM115 million, which translated into a 277% strong growth year-on-year from around RM40 million in the first quarter last year," says Tan.
During the conditional movement control order and RMCO phase, restaurants have used the KiplePay Biz app to allow their customers to scan the QR codes placed on the tables to view the menu as well as order food. Payments can also be made digitally — this enhances compliance with social distancing and low touch economy, says Tan. 
"Ramadhan this year was a bit special too. KiplePay worked with Coalition of Malay Small Traders Association (GPPPKMM) and introduced the 'Warong Digital e-Bazaar Ramadan' to help 20,000 merchants and bazaar traders to get back to business during the lockdown," he adds. 
Recently, KiplePay have also joined the Visa Fintech Fast Track programme. It is now looking to explore and tap into different offerings in order to deliver a more robust experience, including issuing its very own Visa Prepaid Card. This will allow it to further extend its reach to serve the underserved segments.
Tan says that there are a few exciting things on the horizon — the first being its partnership with Tencent Cloud in order to further strengthen and complete its e-KYC solution. In this collaboration, the firm is leveraging on Tencent's Cloud facial recognition and machine learning capabilities, coupled with Xendity's identification verification to improve the overall onboarding experience.
At the heart of the vibrant KiplePay team is their continued desire to help niche markets and the underserved. The only way to digitalise the nation is to follow their example, by being attentive to on-ground challenges and having the muscle to empathise on real-life scenarios so that they can constantly adapt their platform to new user journeys on a daily basis. 
Their guiding principle to innovate on an all-inclusive platform aimed at delivering critical financial services to consumers and businesses in need will continue to inspire a digital nation. KiplePay's know-how and deep understanding on underserved segments will help ease digital onboarding, managing personal or professional finances, funds and aid distribution as well as replacing physical commerce channels with digital ones.