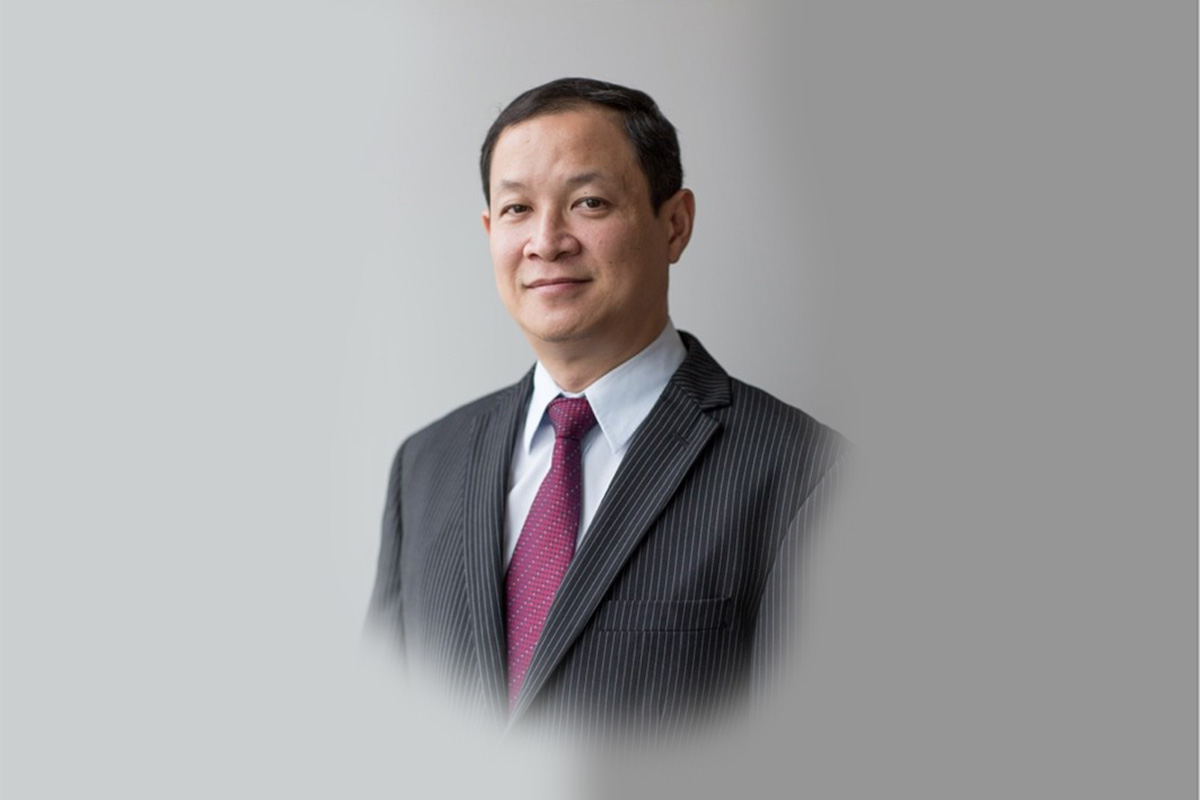 Sophos' The Future of Cybersecurity in Asia Pacific and Japan report  has found that there is a gap in cybersecurity skills in Malaysia with nearly 60 percent of Malaysian businesses agreeing that their company's lack of cybersecurity skills is challenging for their organisation with nearly 50 percent agreeing that their organisation doesn't have the team in place to properly detect, investigate and respond to security incidents. 
However, recruiting quality cybersecurity talent to fill this gap remains a challenge. A lack of suitable staff and budget constraints continue to hinder organisations from obtaining the skills they require in-house. 68 percent of companies in Malaysia struggle to recruit candidates with the necessary skills
With a lack of cybersecurity talent and insufficient budget in many Malaysian companies, this pain point may be a loophole that opens the door to cyber attackers.
As a global leader in network and endpoint security Sophos recommends businesses consider using a managed threat response service to help bridge the gap left by a lack of security personnel.
The Sophos Managed Threat Response (MTR) is a fully-managed 24/7 threat hunting, detection, and response service delivered by an expert team of threat hunters. This round-the-clock service can rapidly identify and neutralise sophisticated and complex cyber threats that could otherwise go undetected. The innovative service fuses machine learning with human analysis for an evolved approach to proactive security protection - helping smaller IT teams to stay ahead of the attacks because no company regardless of size is immune to cyber attacks.
Rapidly growing connectivity and the accelerating pace of digital transformation will expose Malaysia to increasingly more malicious cyber activities. With their ever-evolving nature, cyber threats continue to get smart and more insidious, making them hard to combat. On top of this, very few organisations have the right tools, people, and processes in house to effectively manage their cybersecurity program around-the-clock to proactively defend against new and emerging threats. 
"The organisations that have the most successful cybersecurity programs have so because they choose the best people and use the best tools. Managed services that don't respond to threats are basically useless. Stopping at threat notification does not solve the problem because cybercriminals don't wait for you to catch up to them.  Sophos MTR fuses our industry-leading endpoint protection and intelligent EDR, with a world-class team of cybersecurity experts. It can help solve a lot of current cybersecurity pain points, including concerns over talent scarcity, limited security budgets, and evolving cyberthreats," said Wong Joon Hoong, country manager, Sophos Malaysia.
Backed by an elite team of threat hunters and response experts, businesses can rely on Sophos MTR to take actions on their behalf. 
SMEs are the key to a safe digital economy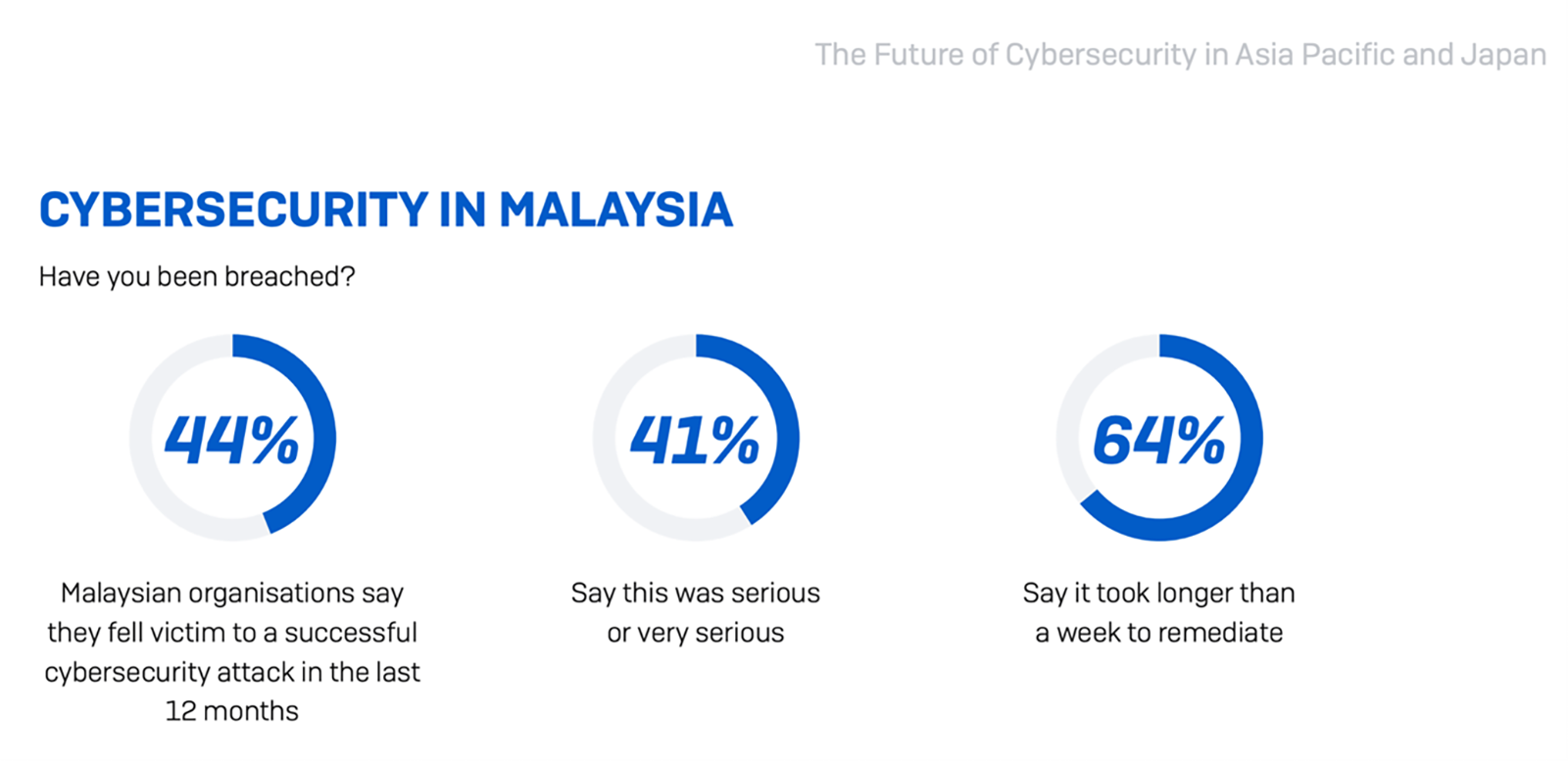 Sophos's The Future of Cybersecurity in Asia Pacific and Japan report revealed findings on cybersecurity landscape in Malaysia.
With SMEs making up 98.5% of businesses in Malaysia , it's important for SMEs to understand how serious a cyberattack can be and that all businesses need enterprise-level protection against these threats. In fact, the cases of local incidents for cyberattacks have increased by 109 per cent since the COVID-19 outbreak  with 44% of Malaysian organisations saying they fell victim to a successful cybersecurity attack in the last 12 month and nearly 50 percent of organisations surveyed suffered 1 to 10 attacks, per week .  This number includes organisations of all sizes, further showing that any business can be potentially fall prey to cybercriminals. 
"Many small businesses don't think that cybersecurity is worth the investment - until it's too late and their customer data has already been compromised. We understand the unique challenges faced by smaller companies, which is why Sophos MTR has flexible and scalable pricing - it's a simple per-user and per-server pricing with no hidden extras. Business owners can choose to scale as they grow, giving them full control of their budget," added Wong. 
While Sophos MTR is proactive and almost fully automated, it still allows customers full control of the decisions for next steps. This means the user controls how and when potential incidents are escalated, what responses they want to take, and who should be included in notification communication. 
For more information on Sophos MTR, visit  here.