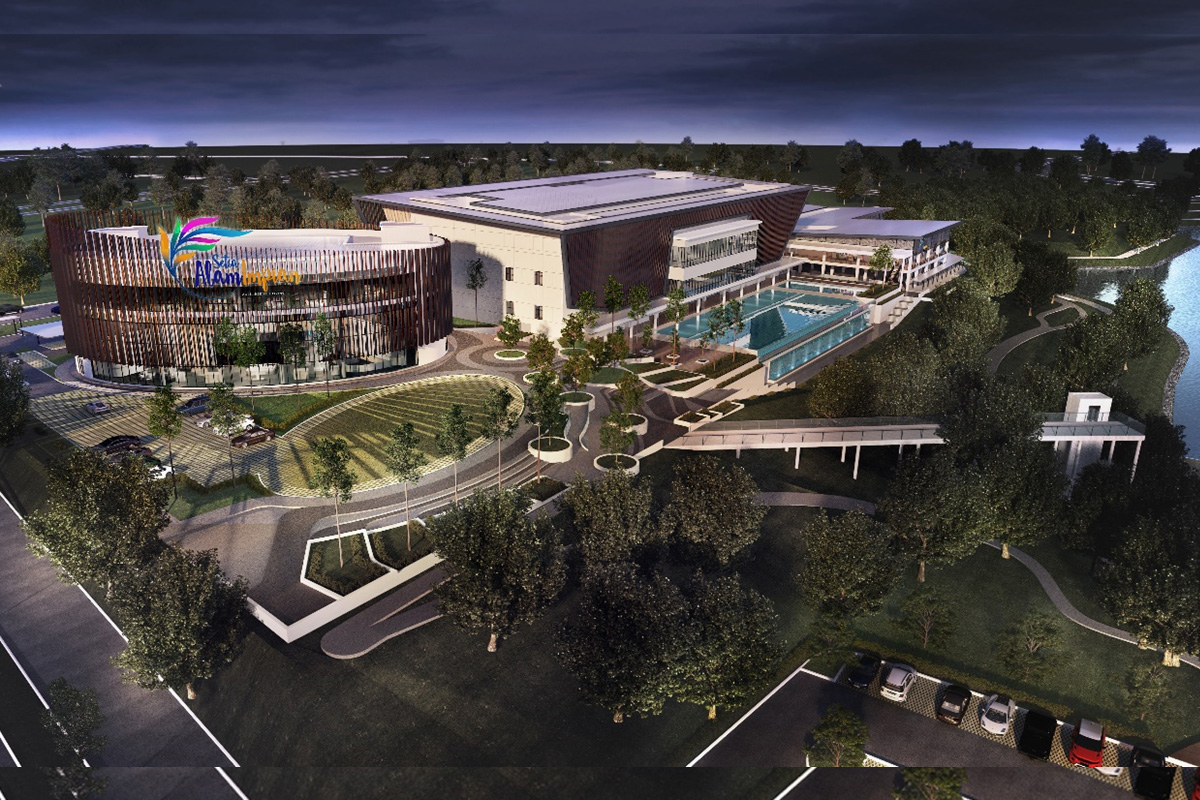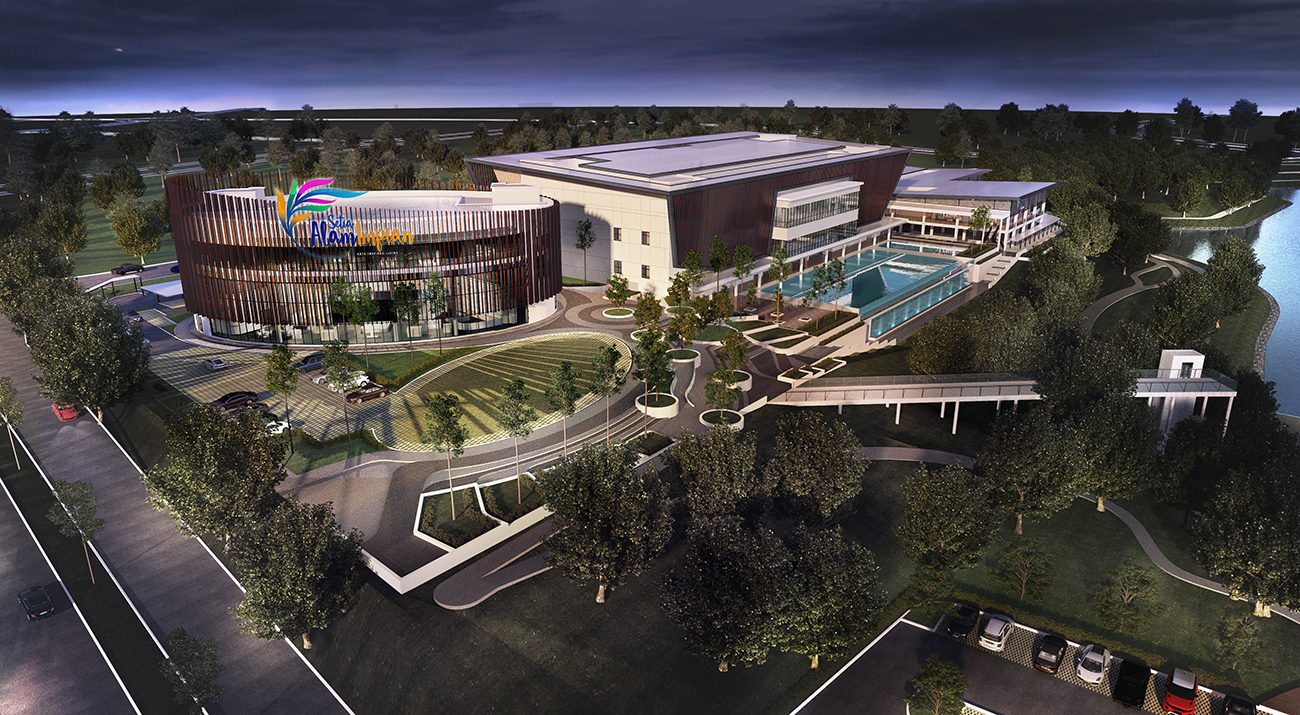 The upcoming welcome centre, D'Lakeview Clubhouse and D'Lakeview Retail Centre amid the lush greenery of Setia Alam Impian
Lush with greenery, the township of Setia Alam Impian in Shah Alam exudes an air of calmness and homeliness. A picturesque lakeside park anchors the neighbourhood, and residents can be seen taking leisurely walks along the main thoroughfare of Setia Alam Impian.
Upon passing through the grand entrance, one is greeted by a new welcome centre, which is under construction, as well as ongoing relandscaping works. The township is poised to become livelier, following a rebranding exercise and an introduction of fresh commercial components.
S P Setia Bhd executive vice-president Datuk Zaini Yusoff says in a Zoom interview: "Setia Alam Impian comprises 1,235 acres of freehold land in Seksyen 35, Shah Alam. It was launched in 2007 as Alam Impian by I&P Group Sdn Bhd. The township sits on former estate land owned by Kumpulan Guthrie Bhd, and we acquired the land in 2005. There was already an approved masterplan, so we had to go through a few rounds to improve on it.
"After S P Setia took over in December 2017, we started doing a further replanning exercise on the masterplan as well as changing some of the township's components to suit the current market demand."
Setia Alam Impian has an overall gross development value (GDV) of RM10.74 billion and is to be developed over the span of 29 years, depending on market conditions. Construction works started in November 2007, with 15 years to go.
So far, the township has developed up to RM2.23 billion, or more than 500 acres, with a remaining GDV of RM8.42 billion, or 665 acres. Due to be completed in 2036, the township will deliver a total residential component of 12,476 landed and condominium units with a GDV of RM5.59 billion.
Meanwhile, its RM5.12 billion commercial component includes a 140-acre business district with a shopping mall, central park, clubhouse and Eaton International School. Its welcome centre will include facilities such as a ballroom, retail and F&B shops.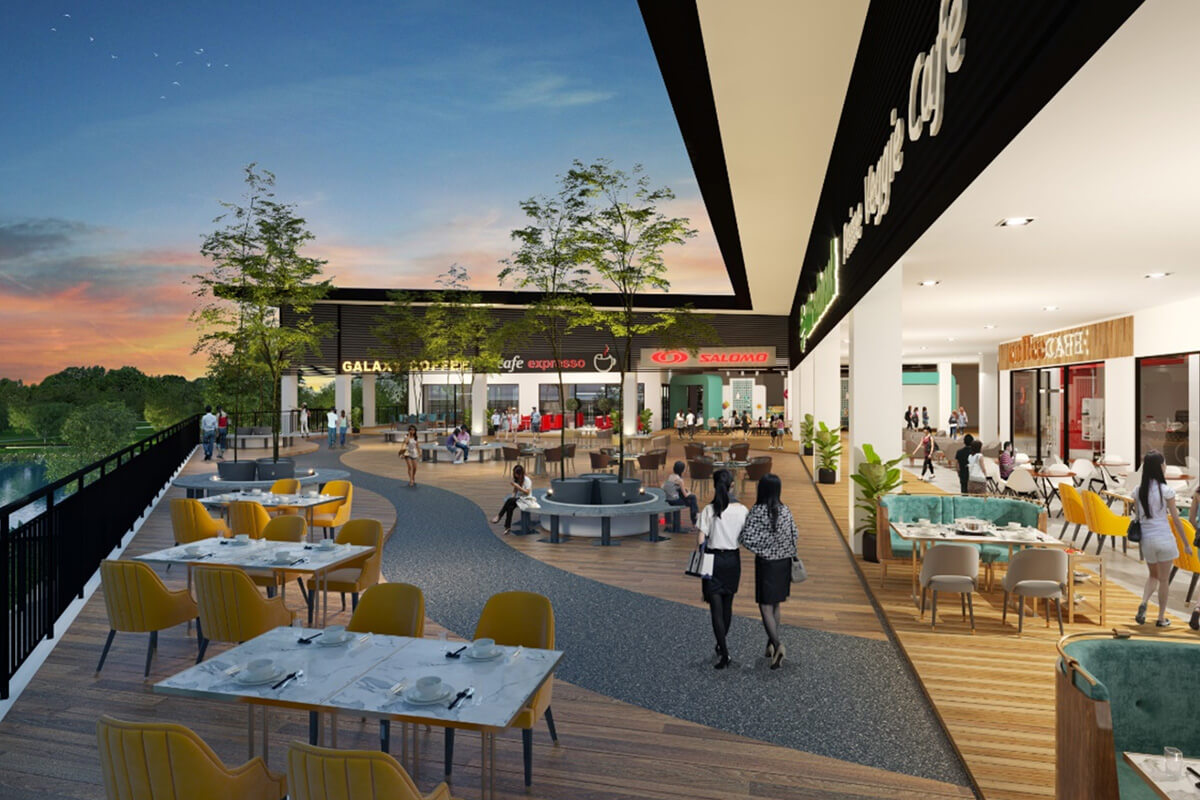 Al fresco F&B outlets in D'Lakeview Retail Centre overlooking the lake
"The brand-new welcome centre will have three main components: the sales gallery, lakeview clubhouse and retail centre. The retail centre is due to be completed in July this year, while the rest of the welcome centre will be completed by July next year. The clubhouse will have a 1,000-pax ballroom, an Olympic-size swimming pool, a fully equipped gym, games room, indoor badminton and futsal court," says Zaini.
"Other revitalisation plans include changing the township's initial name Alam Impian to Setia Alam Impian, changing the tagline of the 'Township of the Arts' to 'Arts-inspired living' and changing the logo to reflect the vibrancy, excitement and the lively community in Setia Alam Impian."
To improve connectivity for the residents, the 31-acre town park is also being transformed from a passive park into a more vibrant and active lifestyle park with various facilities. 
In addition, Eaton International School will commence operations of its kindergarten at the new retail centre in January 2022. The main building is under construction and will be ready by 2023.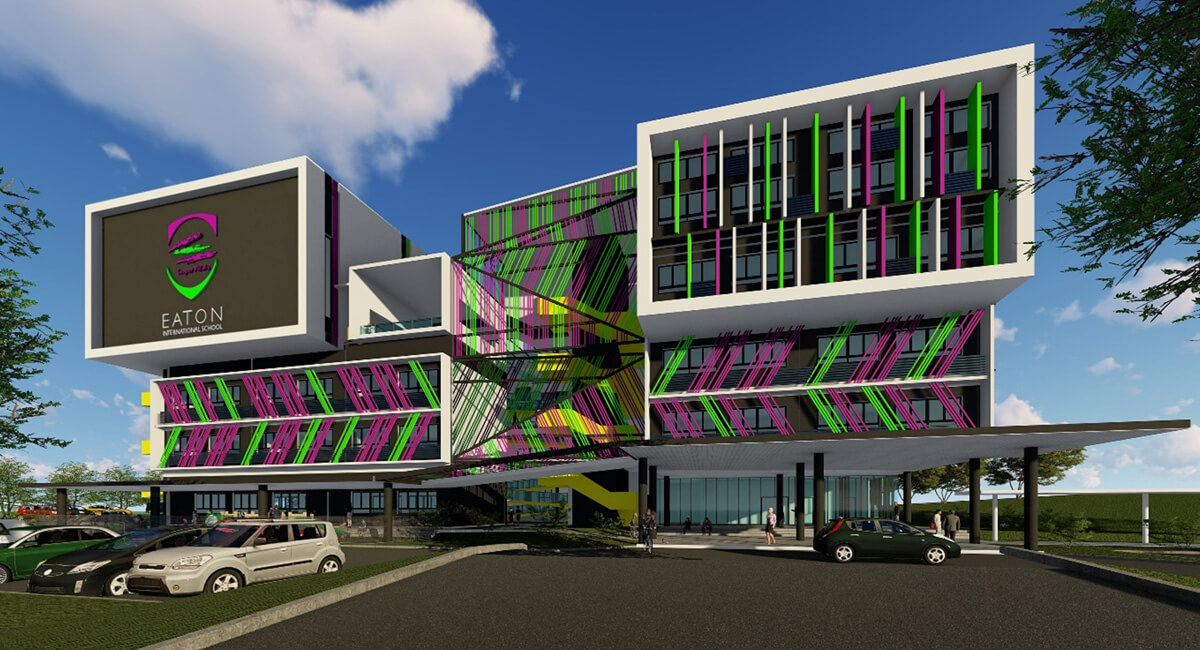 Artist's Impression of Eaton International School, which will be ready to serve the residents by 2023
The group has curated an art-inspired theme for the township. "We have seven newly defined precincts in the township: Fine Arts (residential); Performing Arts (residential) [both of which have been completed]; Musical Arts (ongoing residential); Digital Arts (a 140-acre commercial and business district); Cinematic Arts (a new residential and apartment series); Industrial Arts; and Minimalism Arts (for Rumah Selangorku units)."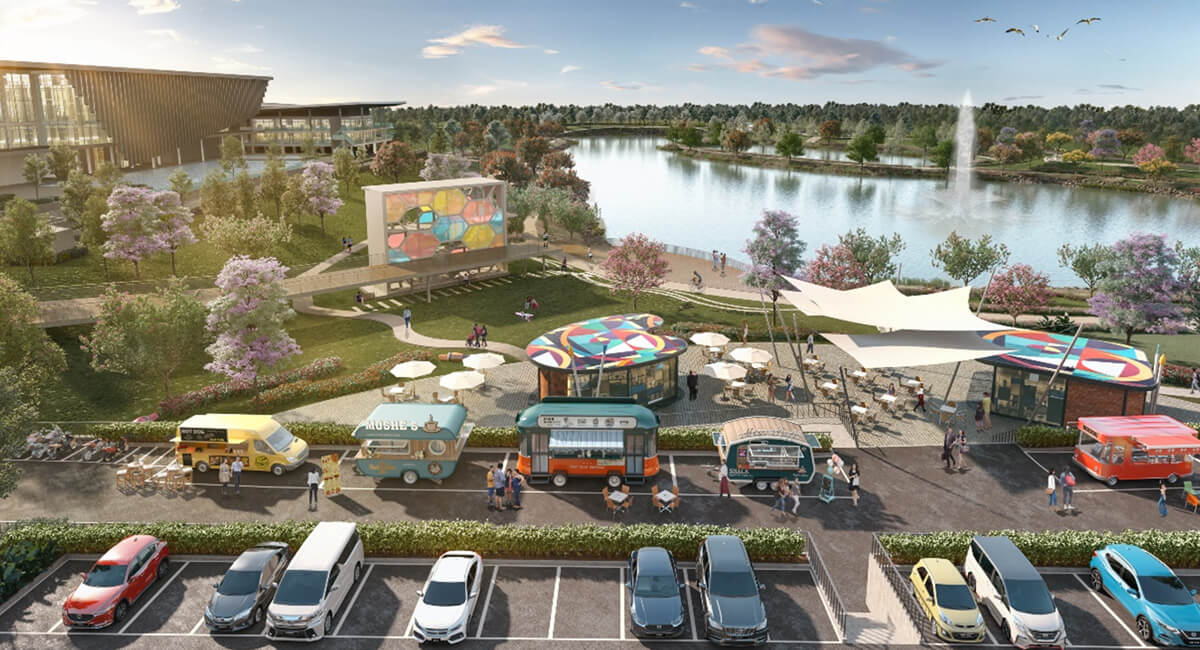 The 31-acre town park was upgraded to improve walkability and connect and serve the residents of the township
Zaini highlights Setia Alam Impian's impeccable location in the heart of Shah Alam and a 10-minute drive from the Shah Alam town centre. The township is easily accessible via major highways such as the NKVE, Federal Highway and Kemuning-Shah Alam highway.
According to the developer, values of properties in Setia Alam Impian have appreciated significantly since its inception in 2007. S P Setia recognises its potential and hopes to capitalise on its strategic location and new, jazzy and fool-proof components. 
In terms of the target market, catchment and demand in Setia Alam Impian, it appears that the most popular type of homes are the landed units. "So far, our terraced houses in Setia Alam Impian have been selling at RM700,000 to RM800,000 each. In terms of the target market, we believe the township attracts upgraders and middle- to higher-income groups from Shah Alam, neighbouring Kota Kemuning and Klang," says Zaini.
Bridging the gap with Casablanca cluster homes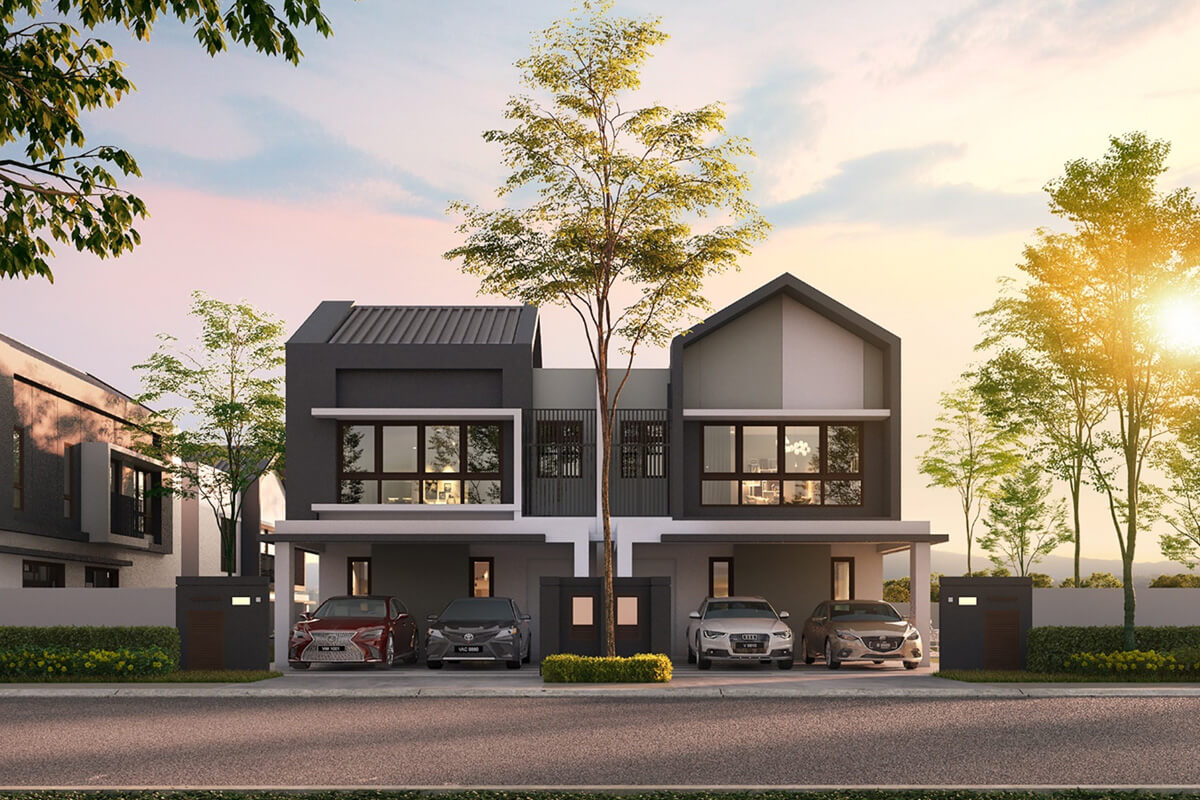 Artist's impression of the upcoming Casablanca cluster homes
Amid the current market sentiments, the group has also identified a gap in the market for the township. "We plan to launch a new product: the Casablanca cluster homes, which is a cross between a terraced home and semi-detached home," says Zaini, adding that the demand for cluster homes is rising.
"Those who could not afford our semi-detached units [priced between RM1.7 million and RM1.8 million] would be attracted to the cluster homes. Our intended pricing for the latter would be between RM900,000 and RM1.1 million. We also plan to introduce higher-end products in the township much later."
Located in the Cinematic Arts precinct in Setia Alam Impian, the sharp and stylish Casablanca will comprise 64 two-storey cluster homes and will tentatively be launched by end-June or early July. "In terms of pricing, our targeted bracket would be at RM900,000 [or higher, depending on the market]," says Zaini, adding that the units are sizeable - with a built-up of 2,253 sq ft and measuring 35ft by 70ft.
"Casablanca will be the first cluster homes series in Setia Alam Impian. The design will be modern and contemporary and have a semi-detached ambience," says Zaini. "The units will have an open planning space for living, dining and the kitchen, with large windows and sliding doors to allow for more natural light and ventilation. The units will also have a north-south orientation to avoid glare and excessive heat." 
Casablanca is open for registration. "For the launch of Casablanca, we have a sales target of RM53.8 million. Our sister company in Setia Alam launched a similar product last month and it was all taken up within one hour. If the response [for Casablanca] is overwhelming, we are prepared to launch a second package similar to it," says Zaini.
Meanwhile, he highlights the market focus for the township in FY2021. "Owing to the current market situation, landed properties are still the most sought-after in the market, especially in Setia Alam Impian. We will be concentrating on terraced houses, cluster homes as well as shoplots [which still have strong demand]. Most of our ongoing projects, such as Pandura and Fleita, are two-storey terraced homes and have been fully taken up. In addition, we are handing over vacant possession for our past launches, such as Clarino, this year."
In FY2021, the township witnessed notable launches that are met with good responses. On Jan 29 this year, the group launched Melodia 1, which comprises 60 two-storey terraced units with a GDV of RM48.64 million and is 85% taken up. On May 1, the group launched Melodia 2, comprising 65 two-storey terraced homes with a GDV of RM55.23 million and a take-up rate of 48% so far.
The group also plans to launch Impian Prisma 2 in October. It will comprise a total of 103 shop offices - with 46 units to be launched in FY2021 - and a sales target of RM33.6 million.
S P Setia appears optimistic about the township's overall potential. "All in all, we envision Setia Alam Impian to be self-sustaining and complete with all the components, a place where residents can live, learn, work and play. Our hope is for the upcoming launches [followed by our revitalisation plans] to be snapped up. Hopefully, by the time of the launch, the MCO would have been lifted. By then, we would have carried on with our virtual marketing for our buyers, especially those living in Shah Alam and Klang," says Zaini.
"Setia Alam Impian is a good place to raise a family, with its low-density nature, the spaciousness of the refreshed precincts and its good security. We have seen many return buyers and received encouraging feedback from residents over the years, and we are confident that this [trajectory] will continue in the near and long term."
 
To find out more, click here or call (+603) 5162 7600