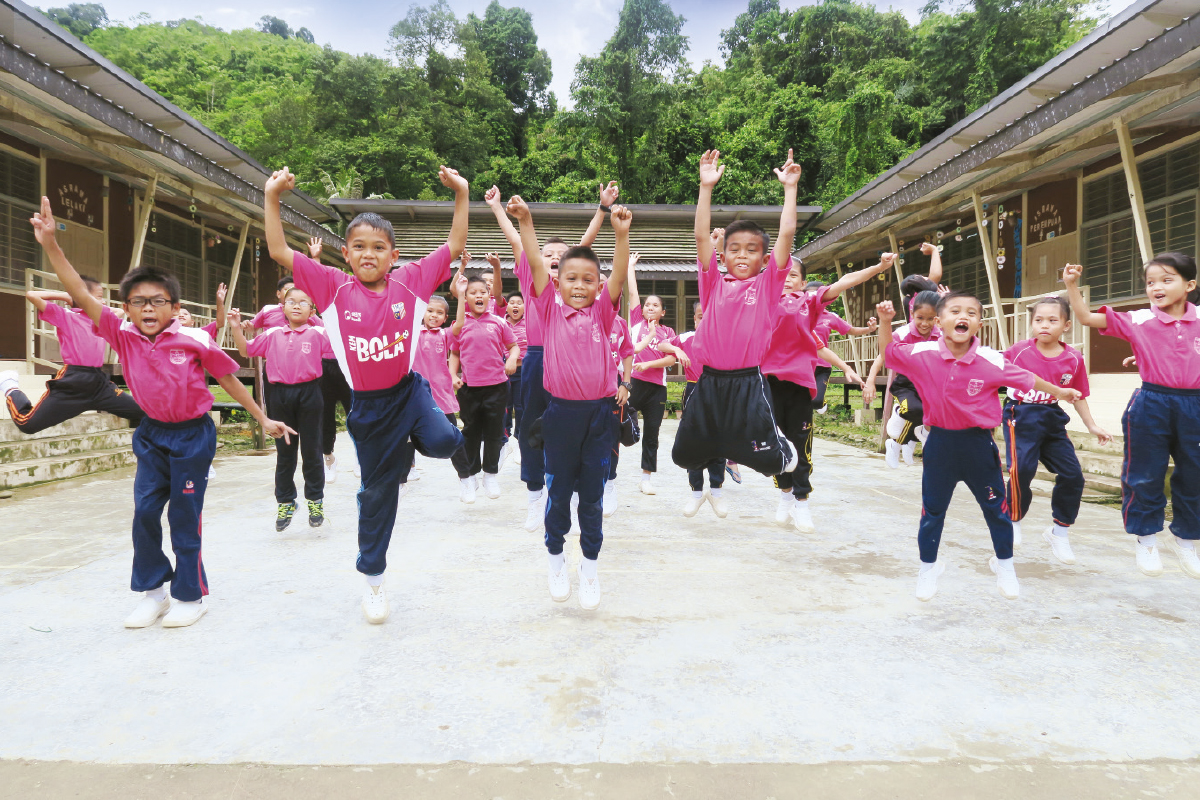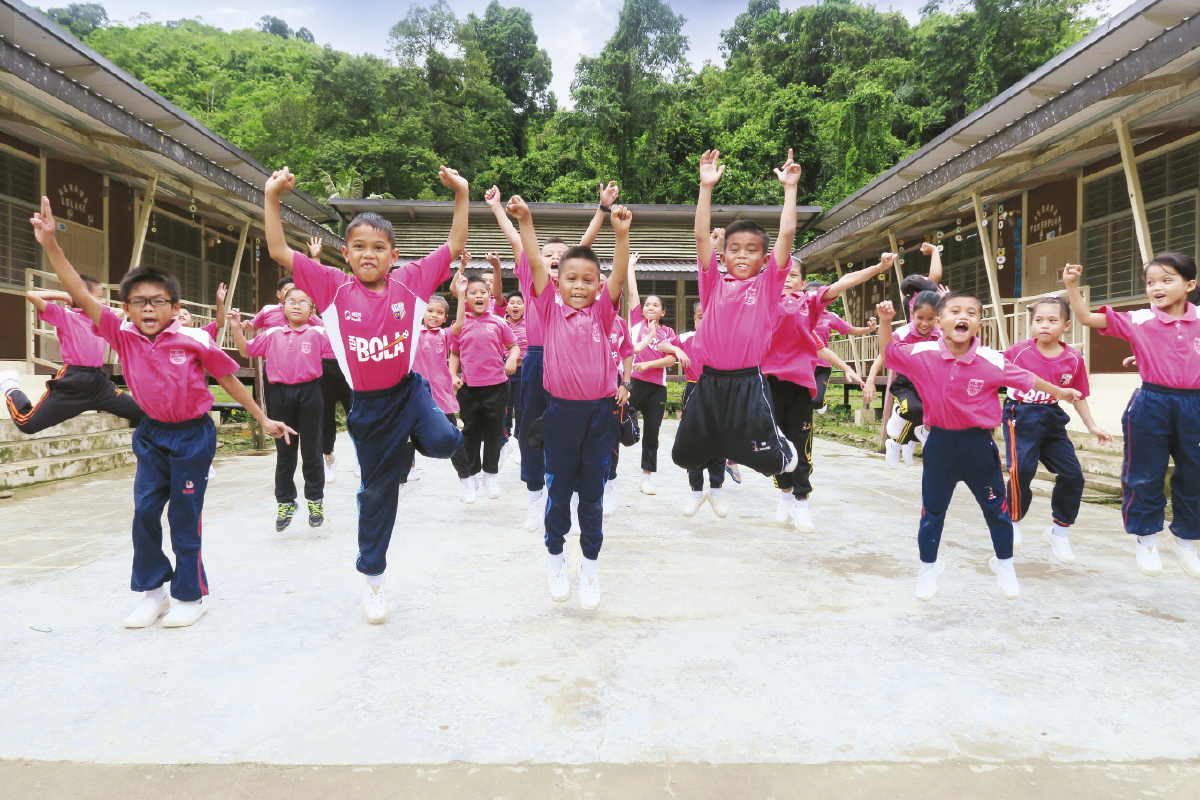 Astro Hostels allow more time for study and less on commuting
For a long time, many young Malaysians would have been sniggered at when they attempted to speak English. For them, putting together a sentence, let alone holding a conversation in English, would have been an arduous task. The added ridicule worsened the situation and saw rapid deterioration in their use of the language.
Recognising this, Astro threw a challenge to its team to create content that could help young Malaysians improve their command of the English language.
After an in-depth study, which included market research among parents and students and school visits across the country to gain first-hand knowledge of the current situation, the team realised they were faced with a gargantuan task.
The team also knew that it was a cause too important to give up. Further brainstorming sessions were held and finally a Eureka moment emerged — a comedic approach to promote conversational English. And with that, Malaysia's most successful edutainment programme, the hugely popular and award-winning Oh My English! was born.
With its light-hearted, comedic approach to learning English, Oh My English! became an immediate pop-culture phenomenon trending on social media and a rallying cry for Malaysians from all walks of life to commit to speaking better English. With consumers demanding more, six seasons of exciting plots, unforgettable characters and rib-tickling stories were produced, garnering more than 35 million YouTube views and a TV viewership of more than nine million annually.
Oh My English! is the first-ever Malaysian show to be a finalist at the International Digital Emmy Awards. It was awarded a grant by the US government to film a special programme in America.
For Astro, the awards and accolades were not the most important factor. The greatest satisfaction came from knowing that the wheels had been set in motion for future generations and that the show had inspired young Malaysians to learn and improve their English.
Astro group CEO Henry Tan sums it up nicely, "Education is very dear to our hearts and is one of the content pillars at Astro. As a media entertainment company, our challenge is to make education entertaining and fun while transforming lives."
Astro is committed to leveraging its strengths to create a lasting positive social impact by championing education and being the voice for better education through its foundation, Yayasan Astro Kasih. Astro is no stranger to sound environmental, social and governance (ESG) practices, and its biggest contribution is in the social space, as the group currently serves more than 5.7 million households, more than 16.8 million weekly radio listeners (FM and digital) and in excess of 14.3 million digital monthly unique visitors, giving it not only a wide reach but also deep and almost intimate connection with the rakyat.
Its strong ESG commitment is reflected in its commendable FTSE Russell's ESG Ratings of 4.2 out of 5 in 2020.
Championing education
Astro firmly believes that education is the key to building the next generation and for the progress of our nation. The group has been championing education for more than a decade now with over RM120 million invested in a wide array of learning content.
Astro's successful Tutor TV and the hugely popular TVIQ channels are made available for free across all its platforms, whether you are in the living room or on the go and accessing the channels through mobile devices.
In addition, Astro has played a great part in supporting schools through its Kampus Astro programme, equipping some 10,500 government schools with decoders and TVs, enabling more than five million students nationwide to have access to 16 learning channels for free.
To ensure the learning materials are up to date, Astro invested RM7 million in 2020 to produce content to help those revising for exams. It also launched Upped, a free online education portal that benefits millions of students.
Astro's SMK Study Squad is currently the foremost academic programme with more than 2.6 million viewers. In November 2021, Astro launched SPM Pro+, its multi-platform academic learning IP to help Form 4 and 5 students with revisions for the national examinations.
Astro's commitment to education includes providing a conducive learning environment for students, which resulted in the building of three Astro Hostels for SK Magandai and SK Malinsau in Sabah and SK Sungai Paku in Sarawak. This effort helps 220 students annually save a precious four hours of their time commuting to school daily.
Emily Joinin, a former student of SK Magandai, said she was in Standard 3 when the programme was introduced. "Instead of walking hours daily to school, I stayed at the new Astro Hostel and was able to spend more time on my studies. I also enjoyed Astro learning workshops, especially the English classes, where I learnt songs that taught me grammar and helped me improve my vocabulary."
Emily later went on to be the first student from SK Magandai to score 5As in the UPSR examination in 2014 and became the captain of Malaysia's under-15 girls' football team in 2017. She is currently pursuing a teaching degree at the Keningau Teachers' Training Institute.
It is heartwarming that these hostels and tutorial workshops led to an improvement in the UPSR passing rate of SK Magandai students from 42% in 2010 to a credible 63% in 2019, and a 100% pass rate in science at all three schools in the same year. To further extend Kampus Astro's reach to more students in remote areas, the group collaborated with Starfish Malaysia to install TV sets and Astro decoders in the foundation's hostels and youth centre last year.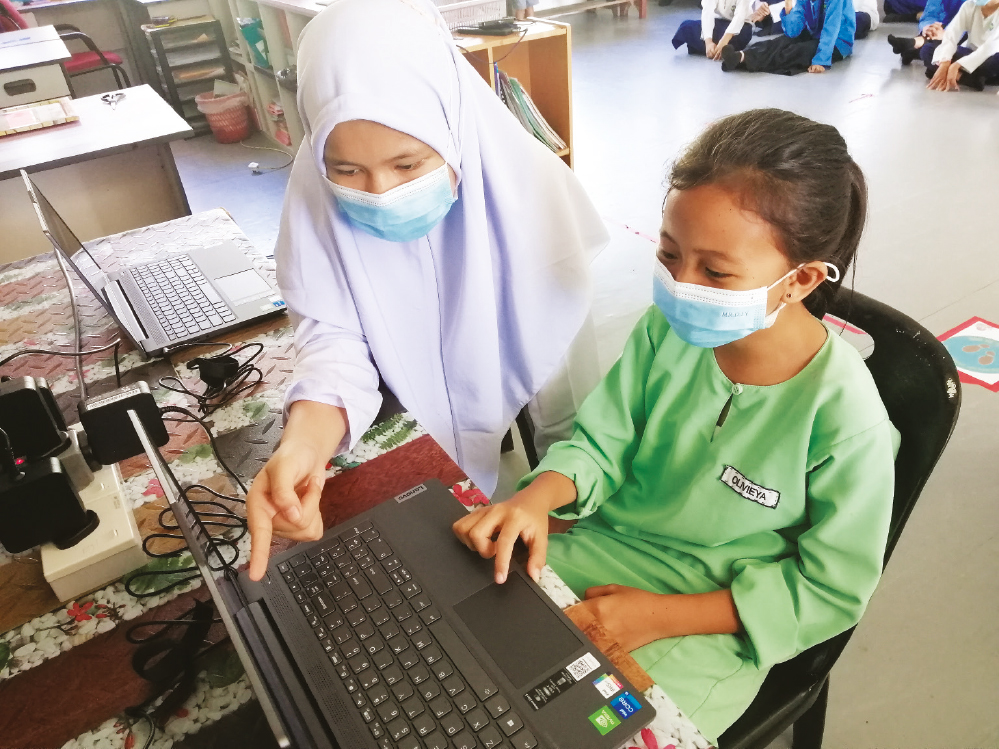 Astro launched Upped, a free online education portal to help millions of students
Content that builds
Astro strives not only to expand its reach, but also to create quality content with strong social values.
OlaBola, a movie that tells of our national football team's road to qualification for the 1980 Olympics, was made to unite Malaysians and relive the glory days when Malaysians of all races played, laughed, cried and celebrated our diversity.
OlaBola turned out to be a phenomenal success as the beautiful story on how multiracial Malaysian football players worked hard through thick and thin to overcome barriers and unite for the sake of the nation resonated powerfully with Malaysians. Recognising this effort, The Edge commended and honoured Astro with a special award for public service at The Edge Billion Ringgit Club 2017.
The same spirit continued with this year's Merdeka documentary, Tanah Tumpahnya Darah Kita, reminding viewers of the sacrifices made by our forefathers and their families, who risked their lives by giving their all so that we can enjoy a good life in a peaceful Malaysia.
Doing good for the good of all
While Astro creates countless beautiful moments for Malaysians every day with exciting live sporting events, trustworthy news programmes and gripping entertainment content, it also focuses on leveraging its reach to galvanise the public to do good.
During the pandemic in 2020, Astro continued its efforts to be a voice for good by airing more than 16,000 hours of public service announcements across its platforms to deliver messages on health and safety as well as social issues.
On its radio platform, the KamiCare campaign helped amplify these messages, while the team went to the ground to distribute care packs to the public to encourage proper hygiene. A food donation drive helped raise 3.5 tonnes of daily necessities for families affected by the lockdown.
On the product development front, Astro is also committed to creating sustainable solutions. It has reduced its environmental footprint by making the latest Ultra Box 40% smaller than its predecessors as well as refurbishing and recycling more than 325,000 Astro decoders in 2020.
While the group has made good strides in the ESG sphere, it recognises that sustainability requires a long-term commitment and efforts. Astro is humbled to be on board and will remain steadfast in championing education and will continue to be a voice for good for issues that matter.