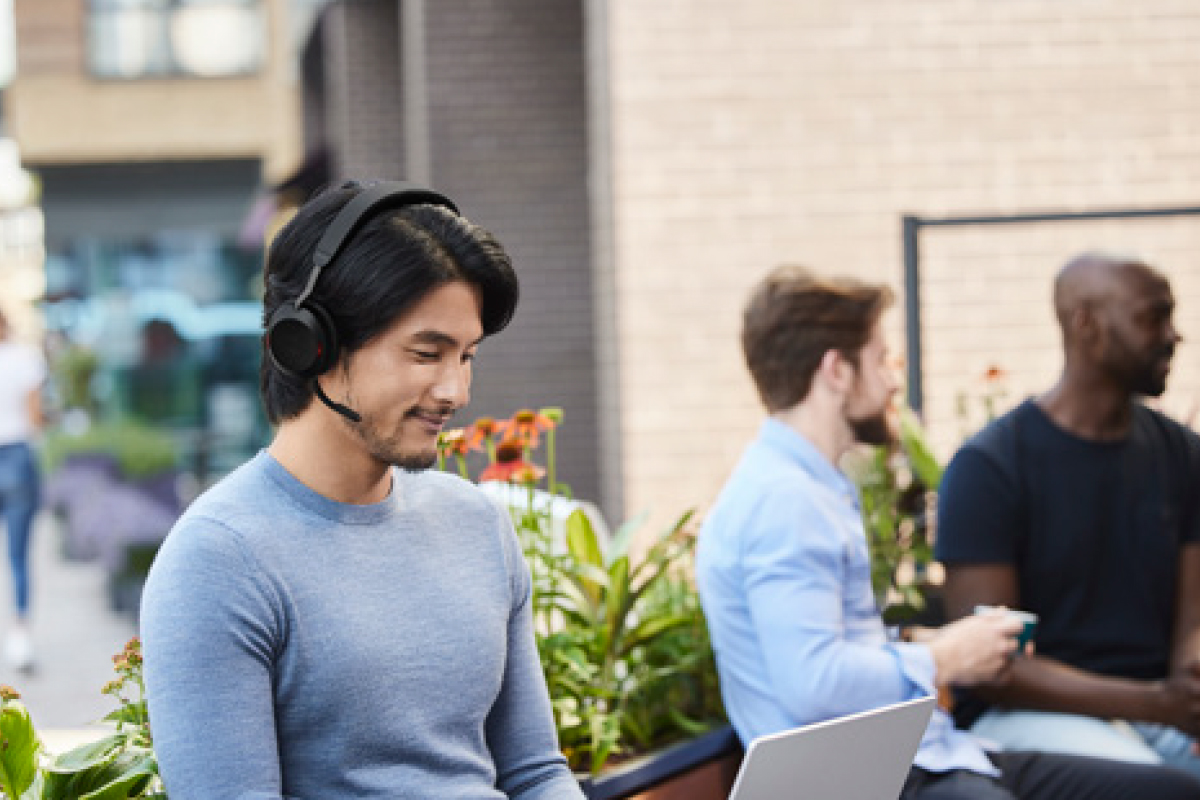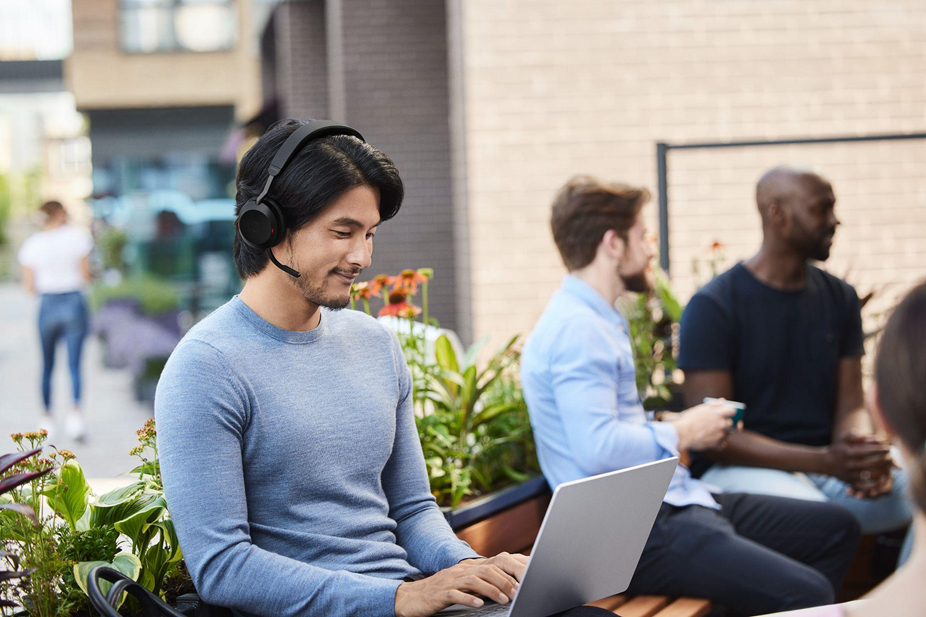 During the pandemic, we shifted from working in physical offices to our homes, and anywhere in between. We took to virtual calls, where we used whatever audio and video devices we could find, even if they weren't fit for purpose.
But as many of us transition into permanent hybrid working, having the right professional devices can dramatically improve our experiences by enabling teams to collaborate from anywhere.
For workers, the quality of these exchanges with colleagues and clients impacts their ability to collaborate and can affect their well-being. These in turn can spell differences in a company's overall productivity. Whether you're focusing, collaborating, or brainstorming, the device you use should enable you to work flexibly, and not get in the way.
An Under Equipped Workforce
At Jabra, we sought to understand the case for professional headset usage at work. Our survey taken in July had responses from 5,017 knowledge workers, aged 18-65, from over 10 countries. It revealed that over half of respondents have experienced sound issues from their call counterparts' side during calls (51%), as well as from their own side (48%).
We felt these complications can be solved using purpose-built enterprise grade headsets, and our respondents agreed. Awareness was not an issue for most workers, as 72% knew the benefits of using a professional headset, and were willing to consider using one.
Jabra then conducted a one-week trial, permanently seeding 300 Jabra Evolve2 series headsets to non-headset users throughout APAC. The results were overwhelmingly positive, with 94% of recipients planning to continue using their received device for work after the trial.
Unified Communications (UC) Certified Devices
With a meteoric rise in the use of Unified Communications (UC) certified platforms, audio and video equipment play a big role in user experience. Zoom's most recent statistics show over 300 million people in daily meetings, a 2,900% increase since December 2019.
Having the wrong devices can slow down meetings, make it difficult to connect, or leave us feeling unseen and unheard. Certified devices help limit these issues.
Certified devices are rigorously tested and meet the standards of performance and functionality for UC platforms such as Microsoft Teams, Zoom, and Google Meet. As we spend more time collaborating on UC platforms, investments in certified devices will only become more important.
Even if an organisation wanted to shift to professional audio devices, they're not all created equal. Here's how we engineer our professional devices for exactly this purpose.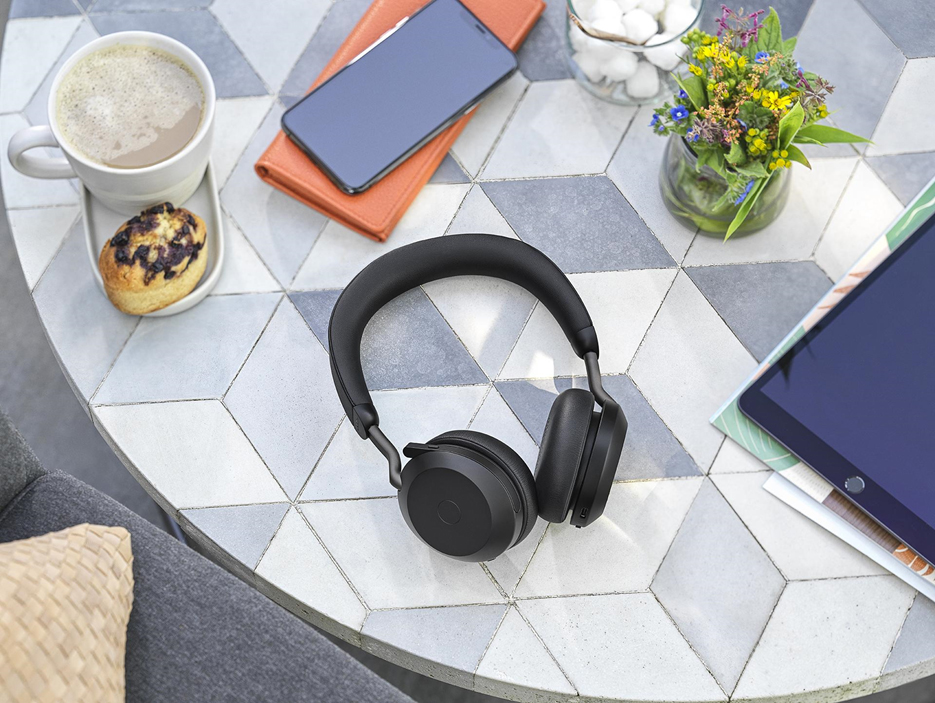 Delivering Exceptional Call Quality
To communicate effectively, we need to be able to hear and be heard. In conference calls, it is critical that we sound as natural as possible. Jabra professional devices house advanced hardware to deliver this: a boom arm isolates your voice and up to 10 different microphones let your device distinguish your voice from background disruption.
And with products that meet the Premium Microphones for Open Office standard, such as the Jabra Evolve2 75, you can be sure that your headset's microphones will suppress office talk and other noises in your vicinity.
Jabra Evolve headsets are purpose-built and certified for use with Microsoft Teams, and the Evolve2 series headsets have a dedicated button to bring Microsoft Teams to the foreground at the touch of a button.
Devices engineered for professional use elevate the hybrid working experience, taking it to a new level. They dramatically improve the experience by making teams connect and collaborate smoothly from anywhere.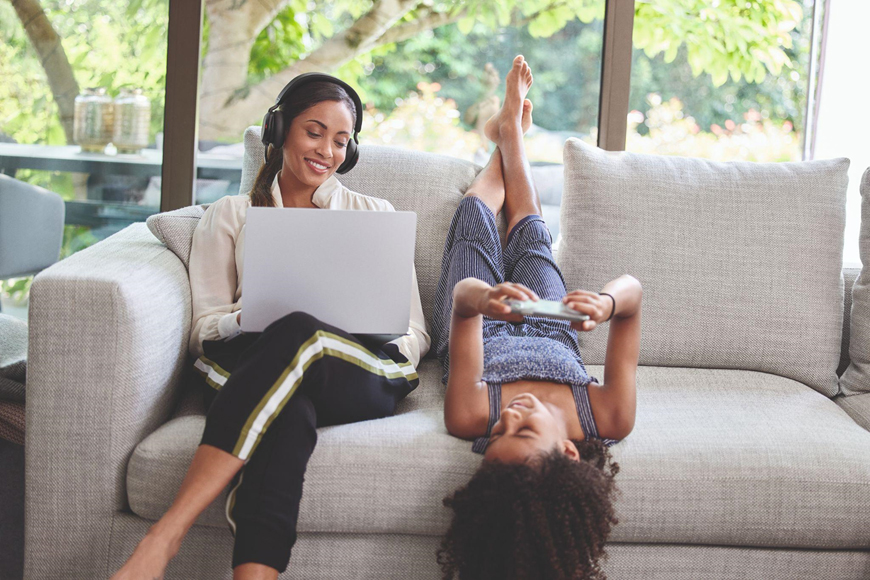 With the way we work changing rapidly, a change to both work spaces and times mean we also need to rethink the tools we use at work. Professional headsets promote natural virtual conversation. They reduce virtual fatigue, making virtual meetings more productive and less stressful. Low quality audio is exhausting to interact with, and the amount of cognitive load needed to deal with that makes it very difficult and unpleasant.
A poorly equipped hybrid workforce faces decreased productivity. There is an opportunity for the reverse, for better productivity and well-being with the right tools.
For more info, visit https://www.apac.jabra.com/c/apac/heareveryword