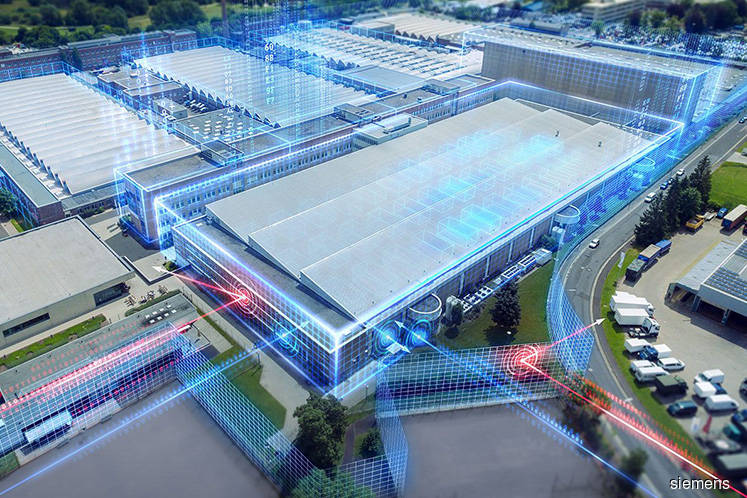 The growth of the digital economy is empowering customers previously cut off from the global supply chain. This means that businesses have the opportunity to sell to an unprecedented number of new buyers. However, with new customers comes a demand for more value-adds than ever before. Today, the challenge for businesses is to not just fulfil a demand — indeed, all businesses do this — but to go above and beyond for a new generation of hyper-connected and highly discerning clientele.
In some industries, digitalisation is no longer a choice. In order to keep up with the evolving demands of their customers, businesses are having to add new layers of digitalisation into their business units. Whether simply automating repetitive or costly tasks, or providing their experts with unique new capabilities and supercharged processing power, businesses only stand to gain from embracing Industry 4.0 principles and best practices.
Driving digitalisation
Maserati is a globally recognised brand name. One of the most iconic carmakers in the world, the badge is revered for both its ultra luxury and storied racing heritage. Simply put, cars that drive off the Maserati production line tread a thin line between luxurious grand touring and white-knuckle track performance.
Thanks to Siemens' holistic suite of digital and manufacturing solutions, the legendary carmaker successfully increased process efficiencies as well as output, without sacrificing any of its core philosophies.
Siemens' range of digitalisation capabilities was brought to bear right from the start, with Maserati using its computer-aided design (CAD) software NX to virtually create, simulate and test its cars. Luca Soriato, with Maserati's production development, vehicle integration and validation department, says, "NX and Teamcenter allow us to perform analyses that until recently could only be carried out physically, through the creation of prototypes."
With NX, businesses have at their disposal a high-functioning suite that incorporates CAD, computer-aided manufacturing and computer-aided engineering. This allows the user to create conceptual designs, 3D models and documentation, as well as create multidisciplinary simulations for structural, motion, thermal, flow and multi-physics applications.
Maserati applied NX in concert with Siemens' flagship product lifecycle management software, Teamcenter. The engineers and artisans were able to manage their products collaboratively and across different locations using Teamcenter's ability to seamlessly integrate and manage the data generated by multiple digital design platforms.
By transcending geographical and digital barriers, analysis and development times were significantly reduced. The numbers speak for themselves — the carmaker reduced time to market to just 16 months. This represents a whopping 30% drop in development time for the luxury carmarker.
All these individual digital solutions are brought together at Maserati's plant in Grugliasco, Italy, thanks to yet another piece of wizardry from Siemens. SIMATIC IT is a highly scalable manufacturing execution system that monitors the whole production process in real time.
The SIMATIC IT Production Suite fills the gap between enterprise resource planning suites and control systems, thus providing the conditions for increasing overall supply chain efficiency. With SIMATIC IT, Maserati was able to enjoy wide flexibility, making production lines easily adaptable to new requirements and business drivers. The information and communication technology manager at Fiat Chrysler Automobiles— Maserati's parent company — Anna Adilardi, says, "No two cars are the same. Each (of our) Maserati clients have their own wishes. Thanks to this system, we can manage all the requested components in real time with the suppliers."
With Siemens' SIMATIC IT orchestrating Maserati's production lines, the carmaker has been able to triple its production of luxury vehicles.
Savings with energy analytics
Alcon is an industry leader in the manufacturing of opthalmic surgical products. It provides one the most comprehensive suites of surgical products in the world, and is a trusted brand among eye-care professionals and patients alike. Specialised manufacturing like this demands an environment that is completely free of harmful micro-organisms. This means that Alcon relies on a slew of energy-intensive systems such as water treatment, heating, ventilation and air-conditioning systems as well as steam pressure sterilisation.
In a bid to manage its energy consumption and control costs, Alcon entered into a long-term Energy Analytics contract with Siemens. Energy Analytics is a managed service, so, Siemens took over the responsibility of storing and analysing all the energy data produced by Alcon. The data analytics were then summed up in reports tailor-made for Alcon's needs.
For a monthly fee, Siemens designs and installs metering and data acquisition systems to ascertain exactly the right energy and production information for the least amount of
money. The data is automatically collected and transferred via a secure connection to the Siemens Energy Service Centre. Here, a team of energy experts analyse the data and return it to the client in the form of intelligent reports and analytics on the client's personalised web portal.
Prior to signing the contract, Siemens assisted Alcon in analysing its facilities and assets and from this, meaningful key performance indicators were defined. Using more than 400 measuring points, Siemens then conducted comprehensive data analytics which were then summed up into customised reports for Alcon.
Alcon energy manager Nancy Langshoght says, "Energy Analytics provides direct insights into our energy consumption as a service and allows me to focus on the implementation of concrete improvement measures.
Within just a few months of implementing the system, Alcon saw concrete savings, which allowed the manufacturer to invest capital in optimisation measures right from the start.
In one of Alcon's first optimisation projects, the control scheme of two compressors used in the production process was examined. Thanks to the analysis, a new control scheme was proposed, which would reduce the energy consumption of the compressors by about 12%.
Siemens' Energy Analytics would go on to help Alcon comply with various legal regulations (such as CO2 emissions ceilings) as well as industry standards. Alcon has since been able to optimise its production plan even further, and is now well on track to achieve its energy effiency goals.
Concrete solutions
The aptly named Titan Group is a Greek producer of cement and building materials. The company has an illustrious history, having been in operation for more than 100 years. Antea Cement, built by the group in Albania, is one of the world's most advanced cement plants. The facility boasts an annual production volume of roughly 1.5 million tonnes.
But the plant is susceptible to non-steady states if various parameters interact unfavourably. Machines would begin to operate outside of optimal thresholds, resulting in potentially serious damage, which could quickly spread throughout the facility.
In order to minimise such malfunctions, Antea Cement engaged Siemens, since the latter was responsible for manufacturing the mill motors, gear units and clutches used in the facility.
The companies decided to jointly design a monitoring solution that would enable the plant to operate continuously, while also minimising the risk of unscheduled downtime.
Siemens was commissioned to install a drive train condition monitoring system for a vertical mill gear unit and its associated motor. Sensors embedded in the system feed important process information to the operator. The sensors continuously monitor torque, motor speed and temperature.
This information helps to optimise mill operations and provides an early warning system to guard against overload and underload peaks. Managers at Antea Cement released a statement about the new monitoring system, "We were completely won over by the condition monitoring system. As a result, we immediately ordered another one for the second vertical mill."
There is clearly no one-size-fits-all solution where digitalising a production line is concerned. However, with the right partners and technical competencies, powerful solutions can be creatively and effectively implemented across a variety of platforms and industries.