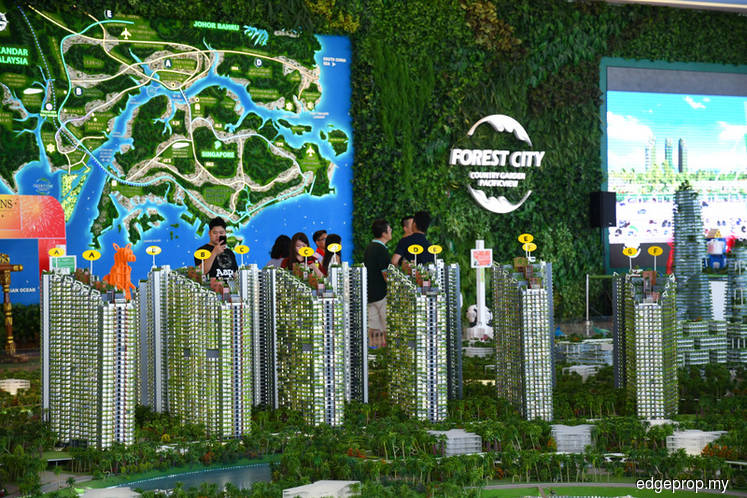 PETALING JAYA (Sept 6): The government is looking into the feasibility of reducing the percentage of foreign ownership in Johor's Forest City project, said Housing And Local Government Minister Zuraida Kamaruddin.
Zuraida, quoted by Malaysiakini, said: "It's still premature, but I think the direction should be going for less."
Buyers from China are reported to account for 70% of properties bought in Forest City thus far.
The Forest City project is developed by Country Garden Pacificview Sdn Bhd, which is owned by Country Garden Holdings, a Chinese company.  
The Housing And Local Government Ministry is still studying the issue, Zuraida said. One of its stated aims was to ensure that local participation and benefits would not be sidelined.
Regarding visas being issued to foreigners who buy houses in Malaysia, the news portal reports that Zuraida said the Home Ministry had been asked to tighten procedures in issuing visas and social visit passes under the Malaysia My Second Home programme.
She added that foreigners who bought properties in Malaysia were not automatically entitled to receive a Malaysian visa.