This article first appeared in The Edge Malaysia Weekly, on December 4, 2017 - December 10, 2017.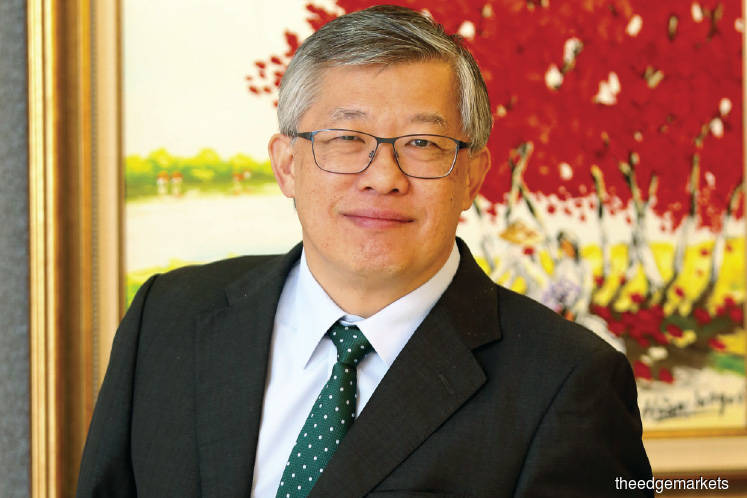 AFTER years of expanding outside of Malaysia, multidisciplinary professional advisory firm ZICO Group is looking at increased opportunities in its home market, encouraged by policies that  focus on developing small and medium-sized enterprises (SMEs) and digital companies.
The recent establishment of the Leading Entrepreneur Accelerator Platform (LEAP) market on Bursa Malaysia is viewed favourably by the group, which now has 17 offices in all 10 Asean-member countries.
LEAP is modelled after South Korea's New Exchange (Konex) and provides an alternative platform for SMEs with high growth potential to raise capital from high-net-worth investors. "SMEs traditionally rely on the banking sector while only about 4% to 5% of funding is from the capital market … We believe the introduction of LEAP is a good step forward in providing an alternative capital raising platform for SMEs," says Chew Seng Kok, managing director of Singapore-listed ZICO Holdings Inc.
"We already have a capital market licence in Singapore and Malaysia and we may get a licence in Thailand. So, we can connect companies in Malaysia and Singapore and, in the future, Thailand," he says.
ZICO Holdings' Malaysian subsidiary ZICO Capital Sdn Bhd (ZiCap Malaysia) has just been given a capital market services (CMS) licence by the Securities Commission of Malaysia. The latter means it can now offer services in regulated capital market activities such as advisory for initial public offerings (IPOs), secondary fundraising and takeovers and mergers, as well as restructuring of companies listed on Bursa Malaysia.
ZICap Malaysia is eager to build a track record here. Apart from the CMS licence, it also hopes to secure  a LEAP market licence from the SC, says Chew.
According to him, ZICO can help local SMEs expand regionally by connecting them with the right partners in Asean countries. It aims to fill the gap in capital raising and business-matching services for SMEs and digital companies, leveraging its regional network.
"We are going to be the connecting bridge between Malaysian SMEs and the regional markets. What is exciting is that Malaysian SMEs want to export their products and services, but finding partners is hard. We are going to help them," says Chew.
"There are three things that ZICO will do to help Malaysian SMEs. First, we are going to bring capital from other countries in the region to Malaysia, to buy into Malaysian companies or support investments. Secondly, we are going to assist in mergers and acquisitions (M&A) between Malaysian SMEs and their Asean counterparts. Third, our asset management firm will help bring in private wealth from sophisticated investors to invest in pre-IPO companies."
ZICO Law's Malaysian firm has been involved in a number of recent M&A of SMEs, including the takeover of Elianware Group by SWS Capital Bhd for RM36.14 million and the acquisition of 80% equity interest in Supercomal Medical Products Sdn Bhd by Supercomnet Technologies Bhd for RM80 million.
In Singapore, ZICO Capital Pte Ltd was involved in the listing of Malaysia-based marketing company, Shopper360 Sdn Bhd, on Singapore's Catalist market in June this year. Shopper360 raised about S$11 million during the IPO.
ZICO Holdings Inc itself listed on Catalist on Nov 11, 2014, as a multidisciplinary corporate services provider with corporate advisory, asset management, capital market and company secretarial services among its major thrusts.
This year marks the 30th anniversary of the founding of the group, which began as Zaid Ibrahim & Co, a law firm headed by former law minister Datuk Zaid Ibrahim in 1987. In 2011, the group launched ZICO Law, a group of independent and autonomous law firms across Southeast Asia that are supported under the ZICO banner but are separated to maintain the partnership structure for legal firms.
ZICO Holdings is also looking to grow its company secretarial services in Malaysia to include servicing public-listed companies. Major company secretarial services firms in Malaysia include Symphony House Group and Tricor.
In the nine months ended Sept 30, 2017, ZICO Holdings' net profit rose 17.8% to RM5.14 million. Closing at 26 Singapore cents on Nov 27, its share price, however, is down 13.3% year to date.
In March, ZICO Holdings placed out 15 million shares at 27 Singapore cents each, raising S$4.05 million for investment and maintenance of information technology infrastructure, business expansion as well as general working capital. As at Sept 30, ZICO Holdings' cash and cash equivalents stood at RM21.8 million.
The Malaysian law firm and entities was able to increase revenue from billings in foreign currencies, especially in Singapore dollars and US dollars. Ringgit-denominated revenue contribution from Malaysia decreased from 68.7% in 2014 to 45.9% in 2015 and 38.8% in 2016. Conversely, US dollar and Singapore dollar-denominated revenue contribution grew from 31.3% in 2014 to 61.2% in 2016. This trend is expected to continue in 2017 and beyond. Of the RM38.9 million revenue booked in the first six months of 2017, 44% was Singapore dollar-denominated billings and 37% US dollar denominated, with only 19% being ringgit-denominated billings.
Malaysian banks are already setting up networks across Southeast Asia to assist in cross-border financing activities and finding business partners for Malaysian companies in the region. CIMB Group Holdings Bhd and Malayan Banking Bhd are among Malaysian banks with a presence in multiple countries across Southeast Asia. AMMB Holdings Bhd could tap Australia and New Zealand Banking Corp's presence in the region as well.
However, Chew maintains that the SME market is currently underserved and offers potential for ZICO to provide its services in advising clients on equity and debt fundraising. He adds that ZICO also likes the green and sustainability theme, which has emerged of late.
"Renewable energy, such as solar farms and biomass, plays an increasingly important role as Asean continues to experience rapid economic growth and rising energy demand. In fact, a big portion of the M&A deals in 1H2017 was in the (sustainable) energy sector.
"Similar trends are also observed in neighbouring countries. Another sector we believe has potential to emerge is the healthcare sector, given the ageing population and change towards a healthier lifestyle," he says.
Save by subscribing to us for your print and/or digital copy.
P/S: The Edge is also available on Apple's AppStore and Androids' Google Play.