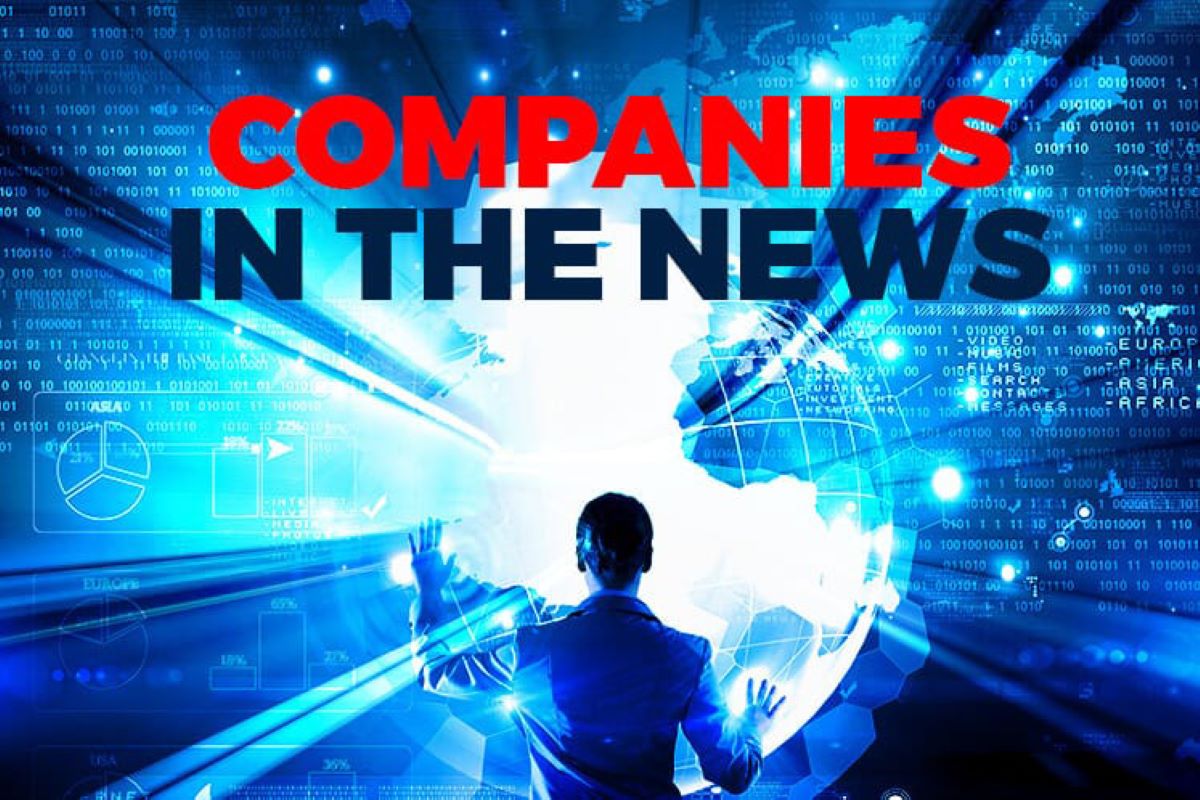 KUALA LUMPUR (Jan 20): Based on corporate announcements and news flow today, stocks that may be in focus on Thursday (Jan 21) include Zhulian Corp Bhd, Tenaga Nasional Bhd, Hibiscus Petroleum Bhd, Axis REIT, Malaysia Airports Holdings Bhd, AirAsia Group Bhd, Widad Group Bhd, YTL Corp Bhd, FGV Holdings Bhd, INIX Technologies Bhd, Public Bank Bhd and Cymao Holdings Bhd
Zhulian Corp Bhd's net profit rose 49% to RM13.55 million for the fourth quarter ended Nov 30, 2020, from RM9.1 million a year earlier, thanks to higher revenue. Earnings per share climbed to 2.95 sen from 1.98 sen. Revenue for the quarter increased 11.46% to RM43.6 million from RM39.12 million previously. With better earnings in the quarter, the group declared a fourth interim dividend of three sen per share, as well as a special dividend of five sen per share, amounting to a total of eight sen, which will be paid on March 10. It had declared six sen in the same period last year.
Tenaga Nasional Bhd (TNB) said 10,768 of its commercial customers who had previously received a 15% discount under the Penjana economic stimulus package are automatically eligible for the 10% discount under the new Permai package. The 10,768 customers are from six sectors that have been severely affected due to the Covid-19 pandemic, namely hotel operators, theme parks, convention centres, shopping malls, local airline offices, as well as travel and tour agencies.
Hibiscus Petroleum Bhd said the UK Oil and Gas Authority (OGA) had yesterday (Jan 19) advised that two of the three licence agreements pursuant to the OGA's offer for award received by Hibiscus' indirect wholly-owned subsidiary Anasuria Hibiscus UK Ltd have been fully executed. Hibiscus said the licence agreement for the third offer is in the process of being fully executed.
Axis REIT saw its net property income (NPI) for the fourth quarter ended Dec 31, 2020 rise 8.31% to RM51.11 million from RM47.19 million a year earlier, thanks to higher revenue or total trust income. Axis REIT declared a final distribution per unit (DPU) of 2.25 sen, including a non-taxable portion of 1.42 sen, which will be paid on March 11. This brings the total DPU for FY20 to 8.75 sen from 9.26 sen in FY19.
Malaysia Airports Holdings Bhd (MAHB) is looking at several options in airport investments under the new operating agreement (OA) that it is currently negotiating with the Government, including the option of self-funding, supported by profit guarantees from the Government.
Speaking at a virtual media briefing today, the airport operator's group CEO Datuk Mohd Shukrie Mohd Salleh said MAHB is looking at a model where the Government will not have to provide funds for the expansion and upgrading of profitable airports.
At the same time, he said its turnaround will depend on how early Malaysia opens its international borders. The airport operator is allocating RM400 million in capital expenditure this year, which will partly be used to upgrade its baggage handling system (BHS), to replace its aerotrains at the KLIA and for facial recognition implementation.
"Delay [Airbus aircraft orders] more than cancel." The statement by AirAsia Group Bhd group CEO Tan Sri Tony Fernandes may have encapsulated the budget airline's sentiment on its long-term business ties with aircraft manufacturer Airbus at a time when global Covid-19 pandemic-driven restricted movement policies have negatively impacted the aviation sector. Fernandes said during a live interview with CNN yesterday that from AirAsia Group's standpoint, the company was expected to end up taking the airplanes, which it ordered from Airbus. "We are not cancelling any orders at the moment," he said
Widad Group Bhd's major stakeholder Widad Business Group Sdn Bhd, an integrated facility management, property and construction conglomerate, is planning to build a mixed development project in Pulau Langkawi  with an estimated gross development value of RM40 billion. The group said the project, dubbed [email protected], is expected to be completed within 15 to 20 years.
YTL Corp Bhd has reportedly submitted its planning application to local councils for a new development called the Hangout, a pop-up village which offers tipi-style restaurants, temporary retail and entertainment space in Bristol, the UK. According to a report by the Bristol Post, the group, through YTL Corp Bhd's wholly-owned YTL Developments (UK) Ltd, plans to create a pop-up village which covers an 8.3-acre site at the north-east of the former airfield in Filton.
The Federal Land Development Authority (Felda) has bought 10 million more shares in FGV Holdings Bhd from the open market for RM13 million. FGV said the shares were purchased yesterday at RM1.30 per share. This raised the number of FGV shares acquired by Felda so far this week to 51 million shares. On Monday, the agency bought 41 million shares via the open market for RM53.3 million or RM1.30 each.
INIX Technologies Holdings Bhd is taking legal action against The Edge on the article entitled "INIX Technologies application to supply Covid-19 vaccines yet to be received by NPRA". The company said that the article published today was a misleading and damaging statement.
Maybank Investment Bank (Maybank IB) has issued new European-style non-collateralised cash settled put warrants over the ordinary shares of Public Bank Bhd with an issue size of 100 million warrants. The put warrants' issue price is set at 15 sen, on the basis of 30 put warrants for one Public Bank share. The listing of the put warrants is scheduled to be Jan 21, and the expiry date is set to be Nov 30. It has set an exercise price of RM18.0 Total gross proceeds of up to RM15 million is expected to be raised from the offer.
Cymao Holdings Bhd's unit has secured a subcontract worth RM134.02 million for a proposed mixed development project at Wilayah Sungai Kelian Baru, Mukim Batang Padang in Perak. Its wholly-owned subsidiary Billion Apex Sdn Bhd today accepted a letter of award from HYC Properties Sdn Bhd for site clearance, hoarding and earthworks for the proposed project.