This article first appeared in The Edge Financial Daily, on May 14, 2019.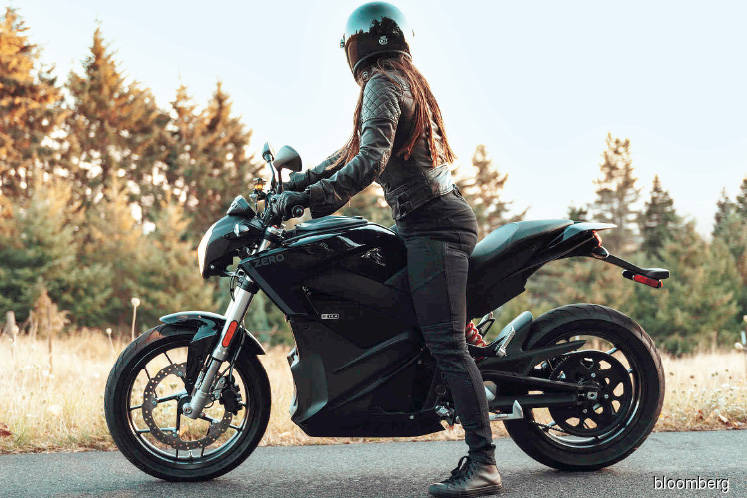 Electric motorcycles are an odd business proposition.
For one thing, they answer no urgent need. Motorcycles use so little fuel compared with cars that the proportionate gas savings of an electric bike are negligible for riders. And the pool of buyers has been in decline since the early 2000s; last year sales of new motorcycles in the US dropped 8% from a year earlier, though the number of households with a motorcycle increased slightly, according to the Motorcycle Industry Council.
For a traditional manufacturer such as Harley-Davidson Inc to spend roughly US$825 million (RM3.43 billion) developing an electric bike, one not even in demand by most consumers, takes quite a leap of magical thinking. The Milwaukee-based company did it only under the duress of an otherwise declining business, its Project LiveWire electric motorcycle set for August and five more planned electrics seemingly like a Hail Mary pass that, if completed, could save the day for the near-petrified brand.
For another thing, electric motorcycles are controversial. In addition to the colloquial idea that they are not "real" motorcycles, since they do not have gears or a clutch, there is a strong contingent of older riders who believe they are not as safe. Their near-silent motors do little to alert cars to your presence as a rider, and when cars do not see you, they are more prone to hit you. Loud pipes save lives, the thinking goes.
Combined, these challenges make it difficult for even the slickest of Silicon Valley designs to progress — let alone stay solvent.
Alta Motorcycles, which had been in talks with Harley-Davidson to provide the electric power plant for Project LiveWire, announced its disintegration late last year. Mission Electric, which had been teasing an all-electric superbike since 2010, declared bankruptcy in 2015. Brammo had all but disappeared by 2017. Even BMW Motorrad, which has made exceptional two-wheeled driving machines since 1921 and experimented with two-wheeled electric technology for years, has been unable to justify bringing forth an electric motorcycle. Its primary electric bike is a scooter that is just now sold in California. That hardly qualifies.
One bright spot in the segment: Zero Motorcycles Inc. Started in 2006 by Neal Saiki, the Santa Cruz-based company has become exceptional in its ability to produce — and keep producing — sporty, reliable, and comely electric motorcycles.
I have been reviewing Zero's wares, such as the FX and DS, almost since the company's inception. Its latest, the 2019 new model-year US$10,995 Zero S, complements the line as a "naked street bike" member of the family. Rather than the knobby tyres and bigger central body of a Dual Sport bike, the 313-pound (141.97kg) machine has shed anything that might weigh it down, to maximise performance and efficiency. The result is a range of up to 223 miles (358.88km) in the city and 112 miles at highway speeds, the highest of anything made by Zero, and the most range of any electric motorcycle currently in production. That alone makes the Zero S a winner in my book — for a street bike that is easy to manoeuvre, quick enough to escape traffic, and good-looking enough to pull up to the local cafe, straight mileage like this is the only thing I would want more of.
In fact, this year the entry-price Zero S ZF7.2 received a 35% power increase from last year's model; the longer-range Zero S ZF14.4 now comes with 10% more range than the 2018 version.
Riding it on the FDR Drive, I hit 60mph in about 3.5 seconds; by comparison, a standard Ducati Monster 1200 does it in just under three seconds. The Bosch brakes were receptive and firm, and the aerodynamic lean of the handlebars turned neatly into corners and manoeuvered well through backups. They would require no after-market modifications to make the bike look cool. And its lighter weight came with a nimbleness that would make it easier to handle for both smaller and casual riders. — Bloomberg