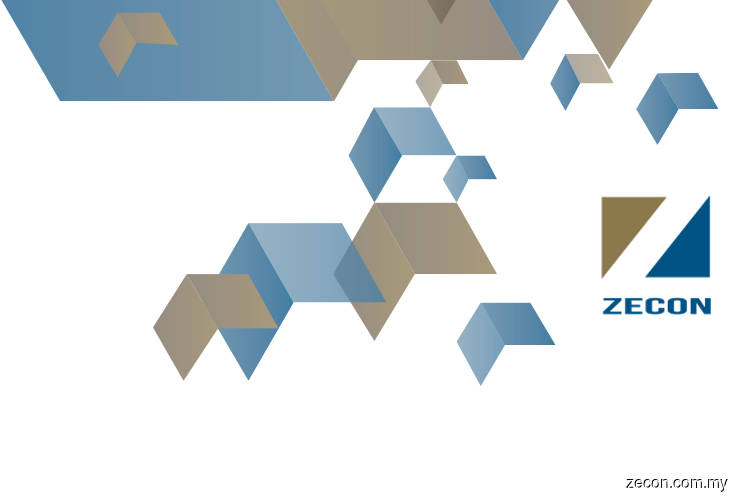 KUALA LUMPUR (Nov 9): Zecon Bhd, whose net profit fell 54.7% for the financial year ended June 30, 2017 (FY17), expects a hospital project it is undertaking to bring in some RM100 million per year over a 10-year period from FY19.
Describing the project as a cash cow, Zecon's corporate finance and accounts vice president Jamil Jamaludin said, however, that the group's gearing level is likely to be three times more from the current 1.36 times next year as it hits the peak funding period for the project.
Jamil said the Universiti Kebangsaan Malaysia (UKM) Permata Children's Specialist Hospital project in Cheras is an in-house project undertaken on a build, lease and maintain concept over a 25.5-year concession period.
"It is based on a private finance initiative (PFI) meaning that we finance the project via a bridging loan but it is ring-fenced by the government.
"As we draw down the loan, the interest increases. Next year is the peak funding period for the RM606 million project which will be completed in November 2018," he told a media briefing on the group's FY17 financials.
Jamil said while Zecon looks at maintaining an overall 10% gross profit margin, the group would be pleased to realise a 5% net profit margin, seeing that construction material and labour cost are high.
Meanwhile, the Kuching-based group sees property development as its next engine of growth particularly with the kick-off of its RM11 billion gross development value Kota Petra project on a 2,000-acre land soon.
The project features 2,117 double-storey terrace houses as part of 1Malaysia Civil Servants Housing project (PPA1M) which has received the state government's approval.
Zecon chief executive Syed Muzakir Al Joofre said components such as a state and federal government administration centre, resort, and medical and education hubs are included in the project.
"We expect to move our core product to property development from construction which is a major contributor to our revenue now. But property's contribution that is negligible now will rise in time," he added.