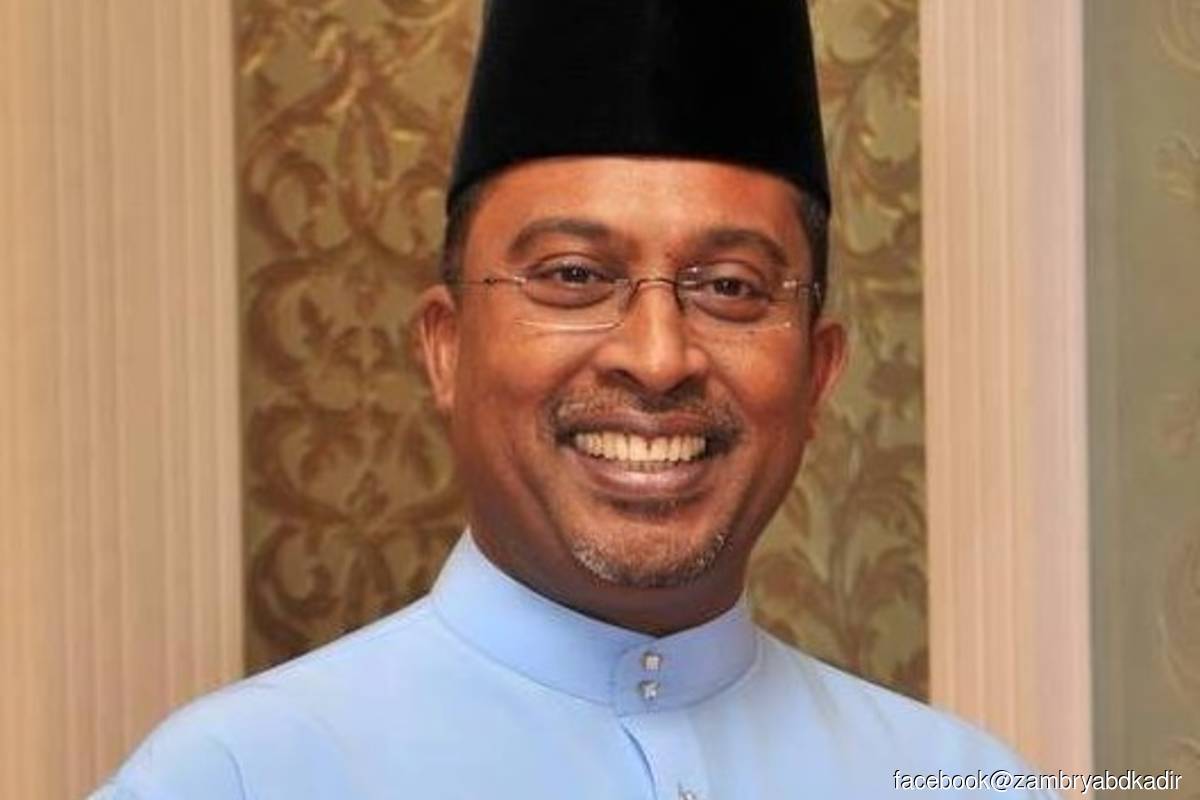 KUALA LUMPUR (Aug 11): Malaysia Airports Holdings Bhd (MAHB) announced that former Perak menteri besar Datuk Seri Dr Zambry Abdul Kadir will take over from Tan Sri Zainun Ali as chairman of the group starting tomorrow, confirming theedgemarkets.com report yesterday.
In a bourse filing today, the airport operator said Zainun will cease holding the position effective immediately.
"The board of directors of MAHB has today approved the appointment of Zambry as non-independent non-executive chairman effective Aug 12." Zambry, 58, is also Pangkor assemblyman.
The 68-year-old Zainun, a former Federal Court judge, was appointed to her current role on Jan 18, 2019, and her two-year contract was only due to end in January 2021. She was also the first female chairman of MAHB.
Her departure comes on the heels of a string of leadership changes at government-linked investment companies and government-linked companies (GLCs) since the Perikatan Nasional coalition took over Putrajaya in March. Government sovereign wealth fund Khazanah Nasional Bhd has a 33.21% stake in MAHB, while the Employees Provident Fund owned a 14.63% stake.
Finance Minister Tengku Zafrul Abdul Aziz, in his Aug 6 parliamentary reply to Kota Kinabalu Member of Parliament Chan Foong Hin, reportedly said that the recent appointment of politicians to statutory bodies and GLCs was to help provide "check and balance" and ensure firms operate per the government's aspirations.
In a separate statement, MAHB expressed its appreciation to Zainun, noting that during her tenure, "she had acted in the best interest of the group at all times and has been most meticulous in ensuring that the highest standards of corporate governance and integrity are upheld throughout the group".
"Zainun has played a steering role in helping MAHB overcome the KLIA network crisis in 2019, as well as has been instrumental in the discussion of MAHB's new operating agreement with the government," it added.
Zainun was recently appointed as one of four commissioners and deputy chairman of the Enforcement Agency Integrity Commission. She also sits on the advisory board of the United Nations Global Judicial Integrity Network.
MAHB shares closed down one sen or 0.2% at RM4.98 today, bringing a market capitalisation of RM8.26 billion.
Read also:
New chairman for MAHB?