This article first appeared in The Edge Financial Daily, on September 13, 2018.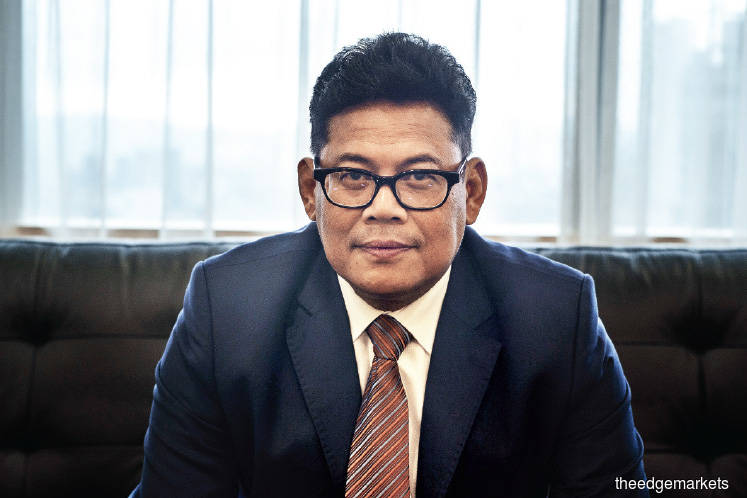 KUALA LUMPUR: FGV Holdings Bhd chief executive officer (CEO) and group president Datuk Zakaria Arshad has shrugged off the letter from Minister of Finance Inc (MoF Inc) informing the plantation giant that the ministry has withdrawn its nomination of Zakaria as a director of FGV.
"As far as I am concerned, I am not out. I am still the group president and CEO. To remove me, you need a reason.
"As far as I am concerned, I still have my contract until March next year," Zakaria, who was also the non-independent executive director of FGV, told The Edge Financial Daily when contacted for comment on MoF Inc's withdrawal of his nomination as a government-appointed director.
In a filing with Bursa Malaysia yesterday, FGV announced the receipt of the letter from MoF Inc, a special shareholder which holds a golden share in the plantation group.
"The cessation as director takes effect upon FGV receiving a letter from the Minister of Finance (Incorporated), FGV's special shareholder, on Sept 12, 2018, withdrawing its nomination of Datuk Zakaria Arshad as government-appointed director in implementing FGV's new constitution, which was approved by FGVs shareholders on June 28, 2018.
"The cessation is in accordance with Clause 89(3) of FGV's new constitution," said the announcement.
According to FGV's circular to shareholders in relation to the proposed adoption of a new constitution of the company dated April 30, it stated that "the government-appointed director shall on the withdrawal of his nomination cease to be a director of the company".
The proposed resolution was passed at the annual general meeting in June.
Zakaria, 58, was appointed to the top posts for FGV on April 1, 2016, to replace Datuk Mohd Emir Mavani Abdullah due to the expiry of the latter's contract with the FGV.
However, Zakaria was suspended from his duties in June 2017, as the group probed allegations of irregularities involving certain deals at Delima Oil Products Sdn Bhd, a subsidiary of FGV. He was later reinstated on Oct 16 that year by the special shareholder.
Last Monday, FGV chairman Datuk Wira Azhar Abdul Hamid told reporters he would not rule out the possibility that Zakaria and other top management officers might be removed in view of "adverse findings" uncovered during a forensic investigation into the group's previous activities. However, he stressed then that any action to be taken would have to wait until the group obtained finalised legal opinion from its lawyers.
Several of its board members and top management officers were under investigation for transactions and investment decisions undertaken previously, Azhar confirmed.