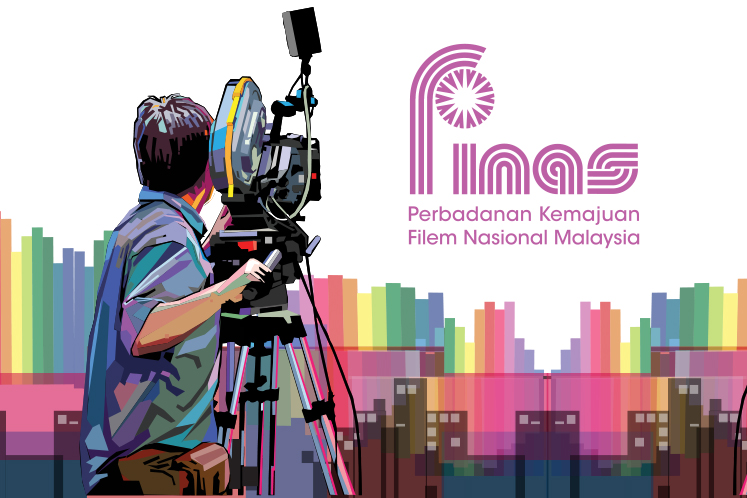 BANGI (May 24): Businessman and community activist Zakaria Abd Hamid has been appointed as the new chairman of the National Film Development Corporation Malaysia (Finas) effective yesterday, said Communications and Multimedia Minister Datuk Saifuddin Abdullah.
Saifuddin said also appointed was Yayasan KRU president Datuk Norman Abdul Halim as Finas deputy chairman. 
"The new board members of Finas will be announced soon and the move is part of our measures to further improve the tasks of Finas," he said.
He told reporters after visiting a Covid-19 volunteer programme of Pertubuhan Alumni Mahasiswa Turun Parlimen (Mantap) at Universiti Kebangsaan Malaysia last night.
Meanwhile, the Ministry of Communications and Multimedia (KKMM) in a statement said Zakaria, who holds a degree in urban planning from California State University, the US, replaced Datuk Gerald Hans Isaac who had served since April 2019.
"Norman has wide experience in the media and entertainment industry at the local and international levels.
"KKMM is confident that they would carry out their responsibilities with full dedication and work towards developing Finas further," the statement said.
In this regard, Saifuddin said a task force will be set up to draft a future plan, including providing an economic recovery plan for local writers and art practitioners affected by the Covid-19 pandemic.
He said last Wednesday the ministry held a meeting with the Ministry of Finance (MoF) to submit inputs on efforts to restart the country's creative industry involving small players.
"Last week, we gave approval to start the filming of documentaries and advertisements after raya for big players who could afford to restart soon.
"But for small players who did not have income for two to three months, restarting would need a bit of assistance and the aid was among our proposal to the government. We hope to have some good news for art practitioners," he said.
He said the task force will be chaired by himself jointly with Tourism, Arts and Culture Minister Datuk Seri Nancy Shukri as well as various stakeholders, including certain figures as well as members of the civil society.
Earlier, Saifuddin was briefed on the Mantap Covid-19 volunteers who would be preparing personal protection equipment (PPE) for medical staff, especially at hospitals in the Klang Valley.
The programme was conducted by more than 20 students who could not return home as well as mobilisation students from Indonesia stranded in the country in the past two months when the movement control order (MCO) came into force.