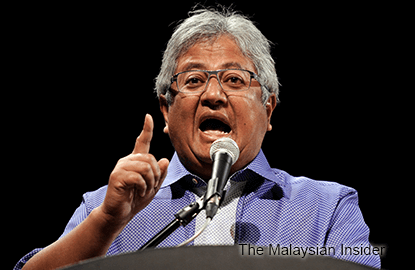 (Dec 3): Datuk Zaid Ibrahim will be charged under the Communications and Multimedia Act tomorrow for his blog posting on Sept 2 and not under the Sedition Act as earlier reports said.
The former minister who arrived at the Dang Wangi police headquarters at 2.15pm said he was ready to face the consequences for his actions.
"We are in a democratic country, there are rights to voice out views for the goods of the country," he told reporters.
His blog posting titled "Rally behind Tun Dr Mahathir Mohamad" on Sept 2 called for for Prime Minister Datuk Seri Najib Razak to step down.
Zaid was called to the police station because police wanted to take photos of his blog. – The Malaysian Insider
MORE TO COME