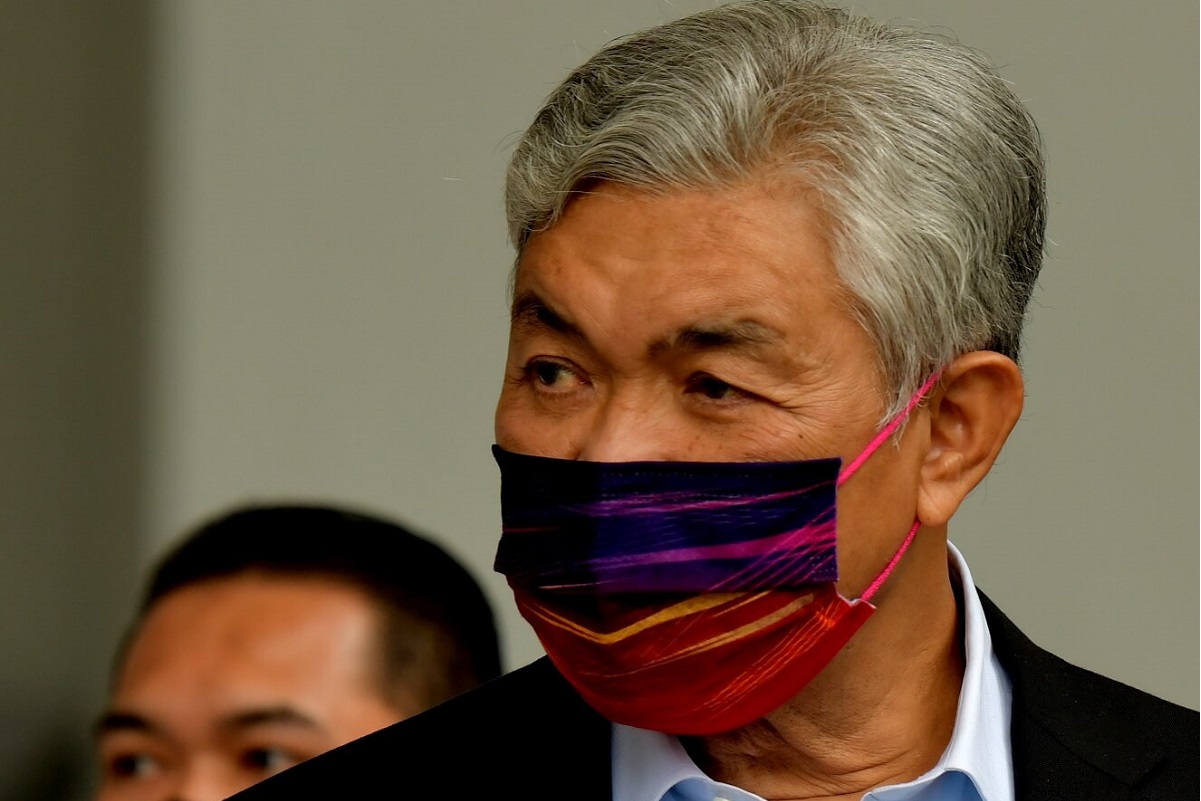 KUALA LUMPUR (Oct 4): Umno president Datuk Seri Ahmad Zahid Hamidi has denied any involvement in tax evasion activities, after the leaked Pandora Papers linked him to a firm involved in offshore financial transactions that is based in the British Virgin Islands (BVI).
Speaking in the Dewan Rakyat on Monday, Ahmad Zahid (BN-Bagan Datuk) said the arrangement was made during his time as the CEO of a public-listed company in order to facilitate dividend payouts from profits in its investee country.
"It happened when I was in the corporate sector, when I was a CEO of a public-listed company.
"At the time the company I led had investments in [a foreign] country, and had a concession from that country to undertake an IPP (independent power producer) project.
"The returns could not be brought out of the country, but there was instead a request for the returns to be reinvested into that country," said Ahmad Zahid.
As a public-listed company, the firm wanted dividends to be paid to shareholders, he said, adding that the firm is not around anymore.
Ahmad Zahid was responding to a question from RSN Rayer [DAP-Jelutong], who asked if Ahmad Zahid would repatriate funds from his offshore accounts back into Malaysia, following the Pandora Papers revelation.
Ahmad Zahid responded by saying he "does not avoid paying taxes", unlike the DAP man, without elaborating.
Malaysiakini had reported that Ahmad Zahid was mentioned in the files of Panama law firm Alemán, Cordero, Galindo & Lee (Alcogal), which acted as agents for a BVI firm named Breedon Ltd.
Ahmad Zahid was a director in Breedon, which reports said was incorporated in September 1996. The firm was later reportedly renamed Rising Resources (BVI) Ltd in November that year.
Ahmad Zahid was then CEO of Malaysia-listed Kretam Holdings Bhd, which operates the Husong He Hydropower Station in China's Yunnan province.
The 68-year-old former deputy prime minister is currently facing 47 criminal charges in the High Court, comprising 12 counts of criminal breach of trust in relation to funds from charity foundation Yayasan Akalbudi, eight counts of corruption and 27 counts of money laundering.
Read also:
Anwar files motion for Dewan Rakyat to debate Pandora Papers 
Zafrul: I relinquished my directorship at Capital Investment Bank in June 2010
For more Parliament stories, click here.