This article first appeared in The Edge Financial Daily, on August 10, 2018.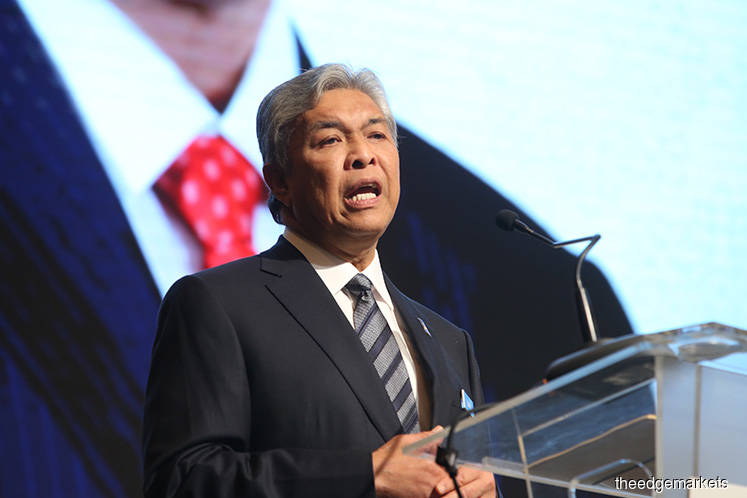 KUALA LUMPUR: Some RM18 billion input tax credit collected under the goods and services tax (GST) that was supposed to be refunded to businesses but has allegedly gone missing is "not lost", according to former deputy prime minister Datuk Seri Dr Ahmad Zahid Hamidi because the sum had been put into the Consolidated Fund based on the Treasury's decision.
"It was put into the fund on the instruction of the Treasury [under the finance ministry]. I was not the finance minister, so I was not aware [of the movement of the funds]. [However,] the money should be seen as being in the fund. If it was used for wrongful reasons or against the Treasury's instructions, then that was theft," he told reporters at the parliament lobby yesterday.
He said the input tax credit had been used for projects as per the annual budget or supplementary budget that had been debated in parliament.
Ahmad Zahid went on to say that it was not right to give a wrong perception of the previous government because it was also supported by the same government officers then.
"They must be fair to those who are loyal to the government of the day. They should stop the blame game. If you cannot solve the problem, let us take over the government and we will resolve it," he added.
On Wednesday, Finance Minister Lim Guan Eng revealed that a total of RM19.4 billion input tax credit was collected from 2015 to May 31 this year, but only RM1.4 8 billion remained in the trust fund where GST refunds were supposed to be deposited into by the government.
Guan Eng said the refunds had been put into a special trust fund and later "stolen" to be deposited into a consolidated fund to be spent "freely".
"The credit was never withdrawn from the consolidated fund and put into the trust fund as expected," Guan Eng said. He also asserted that the previous Treasury secretary-general under the Barisan Nasional government was "definitely in the know" about the matter, though it was not clear yet who else was involved.