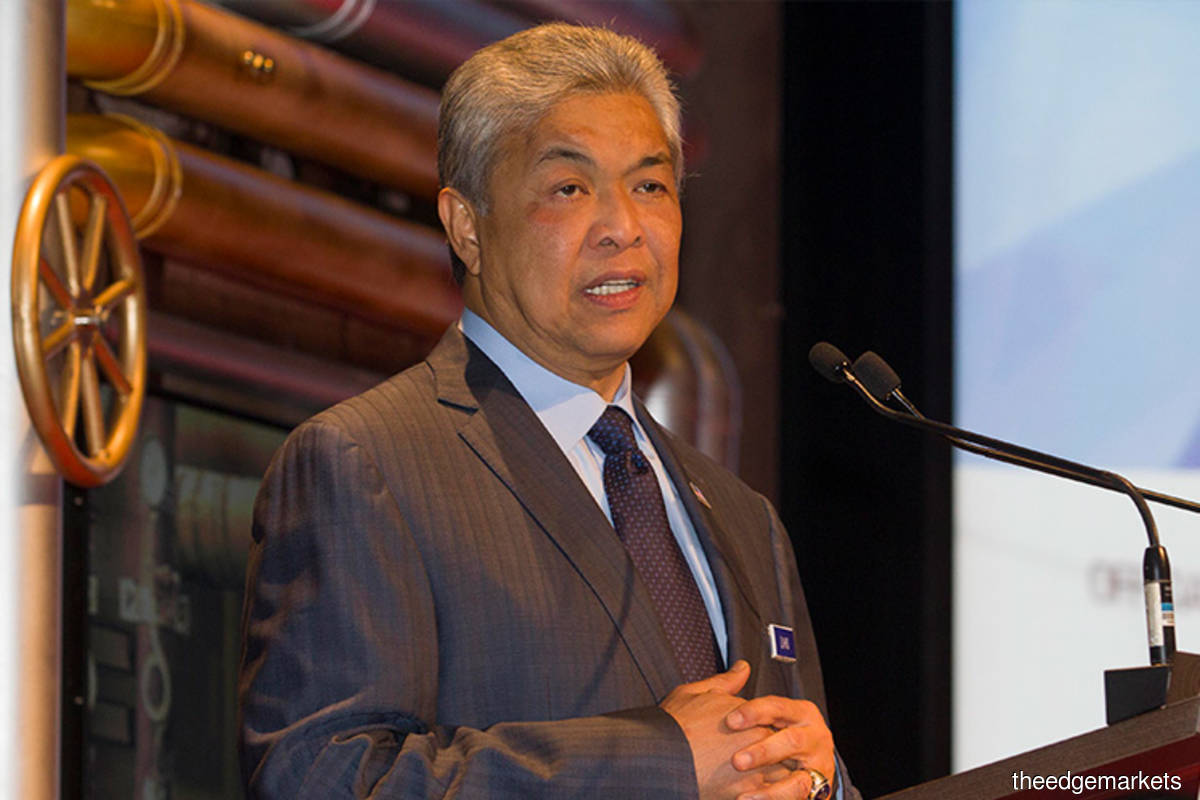 KUALA LUMPUR (Aug 3): Umno president Datuk Seri Zahid Hamidi said a number of Umno members of Parliament (MPs) have signed a declaration letter indicating their withdrawal of support for Prime Minister Tan Sri Muhyiddin Yassin.
During a Facebook live broadcast, Zahid said the number of MPs that signed the letter, which has been presented to the Yang di-Pertuan Agong, is enough to show that Muhyiddin has lost majority support and that his premiership is invalid.
At the time of writing, Umno had yet to confirm with the media the actual number of MPs that signed the declaration.
Zahid said the Umno Supreme Council, at a meeting today, decided to not defend the Perikatan Nasional (PN) government, which he deemed "has clearly failed in the eyes of the people".
"In expressing its loyalty to the Yang di-Pertuan Agong, the Supreme Council has unanimously agreed to withdraw its support for PN and Tan Sri Muhyiddin Yassin as prime minister.
"Tan Sri Muhyiddin must take responsibility over the failure and defiance of the government he leads, which goes against the decree of the Yang di-Pertuan Agong, by honourably resigning as prime minister," said Zahid.
Meanwhile, Lenggong MP Datuk Seri Shamsul Anuar Nasarah announced his resignation as the Energy and Natural Resources Minister, saying he wishes to focus on serving his constituents and fortifying Umno, as it faces an increasingly challenging political situation.
"After considering several decisions and stands taken by the party, I, as an obedient and loyal Umno member, hereby tender my resignation as a member of the Federal Government Cabinet," he said in a short statement.
S Kanagaraju & Lam Jian Wyn