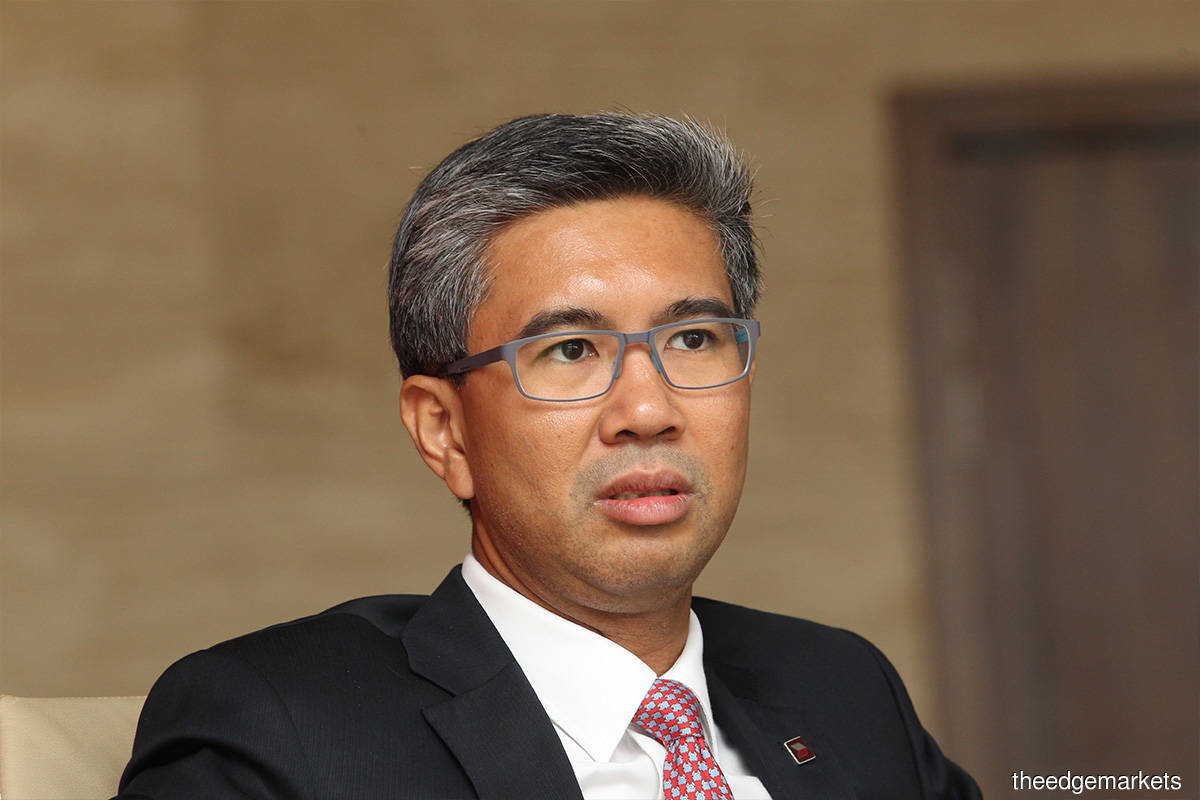 KUALA LUMPUR (Oct 4): The current state of Malaysia's economy is "very different" from the times of the 1997-98 Asian Financial Crisis (AFC), according to Finance Minister Tengku Datuk Seri Zafrul Tengku Abdul Aziz. 
The minister said that Malaysia's economic fundamentals and financial systems are now "much different", following various economic and financial reforms implemented after the AFC.
He said this includes a more diversified domestic economic structure, supported by a well-capitalised financial system and a strong external position. 
As a comparison, Tengku Zafrul said the country's economy contracted by 5.5% at the peak of the Covid-19 crisis, while it contracted by 7.4% during the AFC. 
"The country's financial market is now very open with high foreign investor participation, and we have a current account surplus, fuelled by diversified exports," Tengku Zafrul said at the Dewan Rakyat on Tuesday (Oct 4). 
"So far this year, the current account remains positive, with a total of RM3 billion in the first quarter, and RM4.4 billion in the second quarter." 
He later added that the country's financial system and the stock market had continued to function well and in an orderly manner. 
Despite Bursa Malaysia's benchmark FBM KLCI index having shrunk by 11%, Tengku Zafrul highlighted that stock markets in other countries have had it worse. 
He said the stock market in South Korea had decreased by 27.6%, followed by Hong Kong by 26.4%, the US by 24.8%, the Philippines by 19.4%, China by 16.9%, and Australia by 13%.
For more Parliament stories, click here.