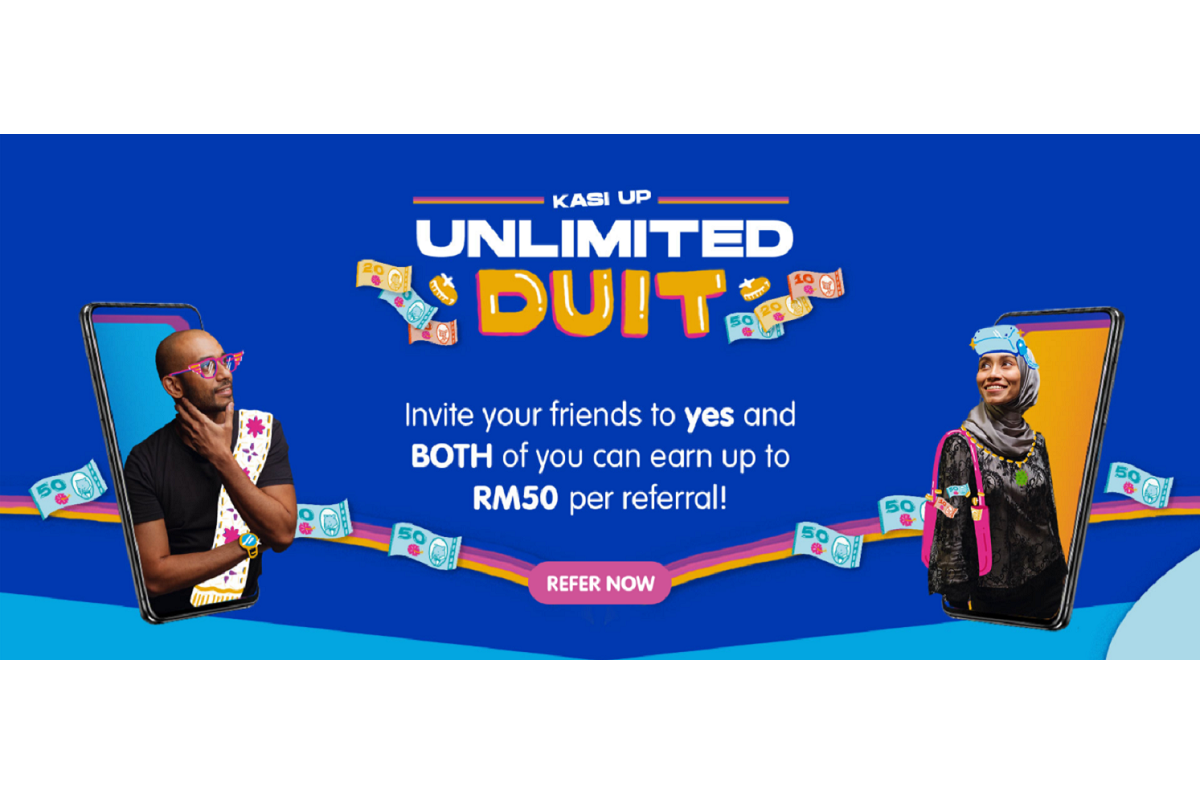 KUALA LUMPUR (Dec 15): YTL Corp Bhd's telecommunications unit YTL Communications Sdn Bhd has launched its new Yes Kasi Up plans under the Yes mobile network.
YTL Communications chief executive officer (CEO) Wing K Lee announced the new Yes Kasi Up initiative with postpaid and prepaid options.
He explained that with the Kasi Up Prepaid 15 plan, users will get 10GB worth of 4G data for RM15 over 30 days. Meanwhile, Yes' Kasi Up Postpaid 49 plan involves 100GB worth of 4G data for RM49 a month. Additionally, those who sign up for the postpaid plan will get the first six months free on a two-year contract.
At the same time, Wing also highlighted a refer-and-earn programme, under which Yes subscribers who successfully refer their friends can earn up to RM50 per referral, with the referees also earning an equivalent amount. 
"We want to cross the wall of affordability, so that we can deliver high-quality 4G data that we have always been doing to bring new accessibility to the Malaysian market," explained the CEO.
Meanwhile, YTL Communications managing director Datuk Yeoh Seok Hong said that data is a basic utility in today's world.
"Data and tech are where today's wealth is being created. As gatekeepers to these commodities, we must be inclusive. Instead of giving out additional data while maintaining high prices, we believe the real difference comes from bringing down the price of data. Only then can we make data accessible and affordable for everyone," said Yeoh.
Wing added that the Yes Kasi Up initiative was born from YTL Foundation's Learn from Home initiative launched in March, following the closure of schools as a result of the Covid-19 pandemic. Under the initiative, 400,000 SIM cards and 100,000 mobile phones have been distributed to students nationwide to date.
"In the same way, YES Kasi Up ensures no one gets left behind in today's data-driven economy. We will continue to invest in our nationwide network to increase our coverage and serve connectivity needs of the nation.
We believe that by giving everyone in the country access to 100% 4G connectivity, the most affordable data plans and a much-needed cash boost, we can give them the helping hand they need. If the rakyat can get back on their feet, Malaysia can too," Wing said.
Yes' 4G network covers 90.1% of the population and to date has a subscriber base of 1.3 million.
As of 12.11pm today, shares in YTL Corp were down 1.33% or a sen lower at 74.5 sen, translating into a market capitalisation of RM8.22 billion, with 12.94 million shares done.