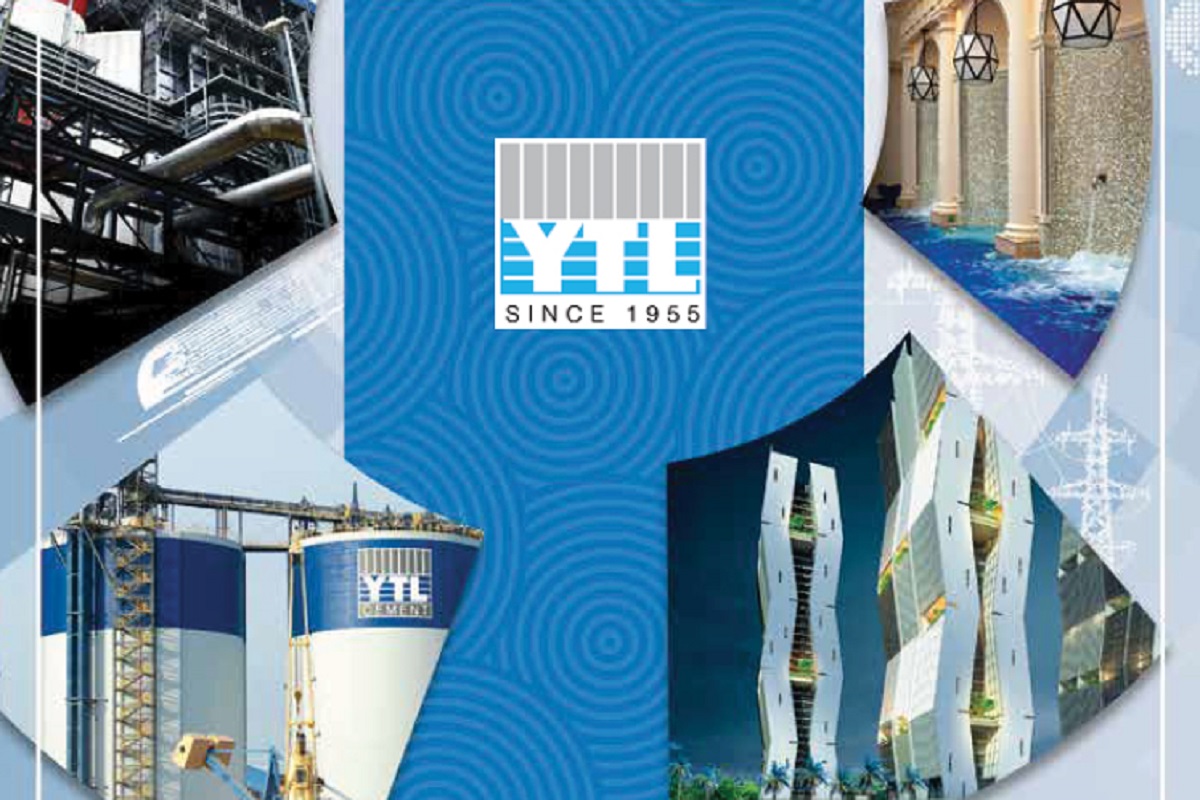 KUALA LUMPUR (May 17): The share prices of YTL Corp Bhd and Malayan Cement Bhd rose in morning trade today following the RM5.16 billion proposed deal between the two corporates. 
Last week, YTL Corp announced the proposed transfer of its entire cement and ready-mixed concrete businesses in Malaysia to Malayan Cement in a RM5.16 billion cash and share deal.
At the time of writing, Malayan Cement's share price was trading four sen or 1.43% higher at RM2.84 while YTL Corp was up half a sen or 0.73% at 69 sen. 
Following this proposed deal, Hong Leong Investment Bank (HLIB) Research has upgraded its call on Malayan Cement to "buy" with a target price of RM3.60 from RM3.04 previously. 
"We are long-term positive on this deal given that it allows YTL Corp to consolidate its cement and ready-mixed concrete operations under Malayan Cement.
"Post-exercise, Malayan Cement would command an estimated 60-65% of cement production in Peninsular Malaysia. This, in our view, would facilitate further extraction of synergies through rationalisation and streamlining of operations by removing cost duplication, enhancing economies of scale as well as aid strategy synchronisation," it said in a research note today. 
The research house added it also foresees minimal integration hiccups between the two companies given its similar nature of business.
To recap, Malayan Cement has announced an acquisition of 12 subsidiaries owned by YTL Cement for RM5.2 billion, to be satisfied via cash, issuance of shares and irredeemable convertible preference shares (ICPS). 
On financial implications, HLIB believes that the transaction would ultimately increase its earnings per share (EPS) FY22 forecasts for Malayan Cement by 15.7% with no ICPS conversion.
"Post-acquisition, gearing could increase to 0.73 times mainly due to debt undertaking meant to suffice its cash purchase portion. 
"Overall, we are positive on the stock especially since the injection of profitable assets should put Malayan Cement on a faster track to profitability with upside from further unlocking of synergies. While near-term outlook remains opaque, we believe the stock presents an attractive long-term value proposition," it said. 
AmInvestment Bank maintained its "buy" call on Malayan Cement with a target price of RM3.36. 
"Based on our FY22F EBITDA forecast of about RM600 million for YTL Cement units, the deal effectively values them at about 10 times EV/EBITDA, which is at a discount to Malayan Cement's historical average EV/EBITDA of about 12 times," it said. 
Meanwhile, MIDF Research has revised its call to "buy" from "neutral" for YTL Corp, raising its target price to 76 sen from 70 sen. 
"This development is positive in that it potentially unlocks value in YTL Cement's business.
"At YTL Corp, though near-term earnings could still be dragged by the hotels and REIT units which are still negatively affected by the pandemic, prospects are improving at the utilities, construction and cement divisions — the latter two are expected to be beneficiaries of an expected pick-up in infrastructure spending and mega project rollouts," it said in a note. 
The research house maintained its earnings projections pending the release of YTL Corp's third quarter results (3QFY20) within two weeks. 
"The RM2 billion cash portion from the disposals will be utilised mainly to repay YTL Cement's borrowings — a substantial portion will be for a RM1.8 billion revolving credit facility and term loans, which is estimated to result in interest savings of RM64.6 million per annum.
"Another RM151 million is earmarked for future investments," it said.