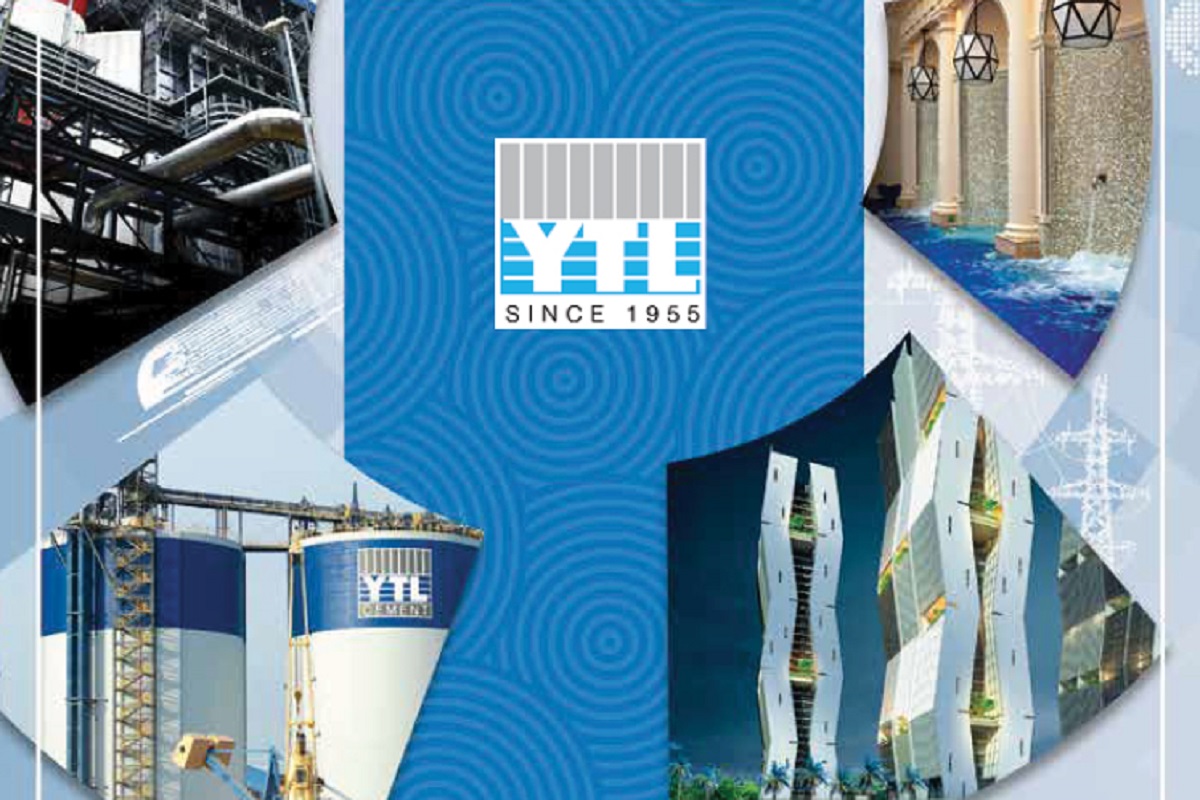 KUALA LUMPUR (Feb 25): YTL Corp Bhd's net profit jumped more than 12 times to RM16.09 million in the second quarter ended Dec 31, 2020, from RM1.29 million in the preceding quarter, thanks to a strong showing by its multi-utilities business segment in Singapore. 
Revenue increased 10% to RM4.59 billion, from RM4.18 billion in 1QFY21.
"The group's improved profit was primarily due to the better performance in our merchant multi-utilities business segment in Singapore, which has seen a solid turnaround," said group executive chairman Tan Sri Francis Yeoh Sock Ping. 
The group's construction and cement segments also continued to navigate the movement control conditions to turn in strong performances, Yeoh said in a statement.
On a year-on-year basis, however, the net profit fell 8.24% from RM17.54 million in 2QFY20, while revenue was down 17.17% from RM5.54 billion.  
Yeoh noted that the group's utility subsidiary YTL Power International Bhd's net profit doubled to RM154.55 million, from RM76.88 million in 1QFY21, while revenue was up 4.56% to RM2.62 billion from RM2.5 billion.
"The significant improvement in YTL Power's profit for the current quarter under review resulted primarily from better performance recorded by YTL PowerSeraya Pte Ltd, which carries out the group's merchant multi-utilities business in Singapore, following the successful recovery of receivables upon the resolution of a litigation case," he said.
For the first half of FY21, net profit fell to RM17.39 million from RM32.85 million in the previous corresponding period, while revenue dropped to RM8.77 billion from RM10.83 billion.
Yeoh said YTL Corp's earnings before interest, tax, depreciation and amortisation (EBITDA) stood at RM2 billion for the six months, as the group remained resilient in the face of Covid-19, supported by the strength of its utilities, cement and construction businesses.
Malayan Cement Bhd, which YTL Corp acquired in May 2019, recorded a narrowed loss of RM6.8 million for the six-month period, compared with RM72.3 million a year ago. 
This is despite its cumulative revenue falling to RM718.4 million from RM912.8 million, "due to a decline in domestic cement sales volumes resulting from the disruption to construction activities upon the reinstatement of the conditional movement control order in most parts of Peninsular Malaysia in early November 2020".
Yeoh said the segment's loss has been reduced significantly due to the better margins on domestic cement sales, improved efficiencies in production costs and other ongoing rationalisation efforts since the acquisition of a majority stake in the company.
Meanwhile, YTL Hospitality Real Estate Investment Trust's (YTL REIT) net property income (NPI) fell to RM49.1 million in 2QFY21, from RM53 million in the preceding quarter, while income available for distribution increased to RM17.4 million from RM16.8 million.
Yeoh, who is also the executive chairman of Pintar Projek Sdn Bhd, the manager of YTL Hospitality REIT, said: "In the trust's hotel segment, revenue recorded from the Australian portfolio this quarter remained consistent with last quarter, mainly due to participation of the trust's hotels in the Australian government's isolation programmes."
"However, the Australian portfolio incurred a decrease in NPI due to the cessation of government subsidies received by the Brisbane Marriott from October 2020," he said.
Meanwhile, in the property rental segment, revenue and NPI from the Malaysian and Japanese properties remained at similar levels, as compared with the previous financial quarter, said Yeoh.
Pintar Projek declared an interim distribution of 1.8105 sen per unit for the six months ended Dec 31, 2020, payable on March 31. The total income distribution amounts to RM30.9 million, representing 90% of the total distributable income.