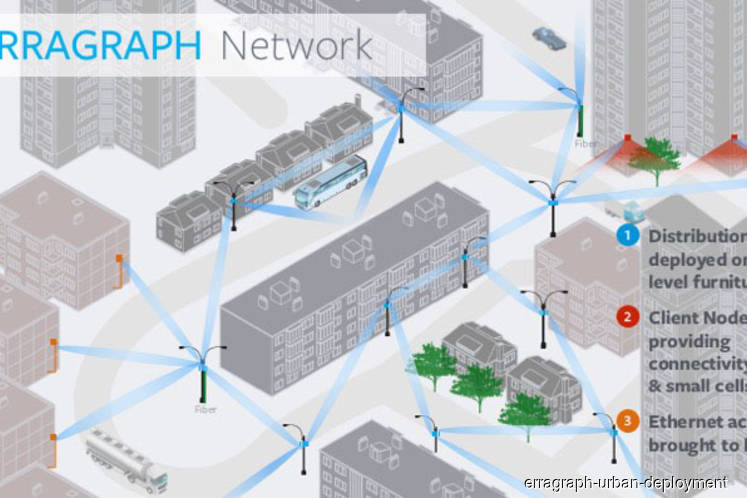 KUALA LUMPUR (Feb 18): YTL Communications Sdn Bhd has launched the Terragraph market pilot in George Town, Penang to deliver a reliable, affordable and high-speed broadband connection to the heritage city.
The deployment, supported by Facebook, would be the first large-scale market pilot in Asia and is aligned with the Government's efforts to invest in and further improve the country's digital infrastructure.
"A breakthrough in technology is needed to address the need for better broadband, while preserving the uniqueness of Georgetown's proud United Nations Educational, Scientific and Cultural Organisation (Unesco) status.
"Commencing on March 1, we expect the pilot to last up to six months, during which we will learn and plan for the commercial rollout, while continuing to explore ways to harness this advanced wireless fibre technology," YTL Communications chief executive officer Wing K. Lee said in a statement today.
YTL Communications saw a unique opportunity to apply this innovative technology to eliminate the need to trench and disrupt a Unesco heritage city, while providing a brand-new gigabit wireless infrastructure.
The intention to deploy a market pilot of Terragraph was first announced at the Telecom Infra Project Summit 2018 and this vision was turned into reality within months.    
The unique proposition of Terragraph enables service providers to deploy low-cost, high-speed connectivity in dense urban and suburban areas by utilising existing street furniture.
Facebook has produced a reference design for Terragraph hardware, including the tools and software needed to operate the technology, that will be leveraged for this pilot.
The six-month-long market pilot will include the provision of Public WiFi and Fixed Wireless Access.
Meanwhile, Facebook vice-president of connectivity Dan Rabinovitsj said with Terragraph, Facebook is building a robust and collaborative ecosystem of chipset vendors, manufacturers and service providers to bring high-quality connectivity to urban and suburban areas.
"We are excited to partner with operators like YTL Communications who are deploying Terragraph in order to bring Internet connectivity to people who are unconnected or do not currently have fast or reliable access," Rabinovits said.
Facebook introduced Terragraph in 2016, designed to bring gigabit speed to dense urban areas. Terragraph is the underlying technology bringing gigabit speeds to support data demand of urban residents, visitors and accelerating new smart-city services.