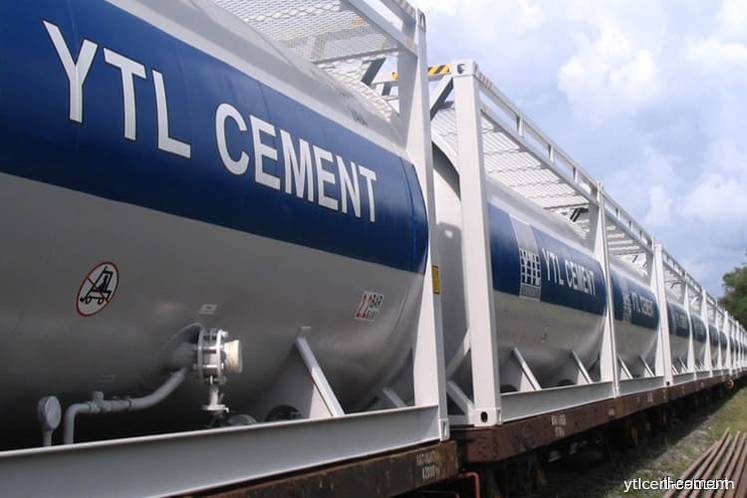 KUALA LUMPUR (May 6): YTL Cement Bhd has emerged as the single largest shareholder holding a 51% equity interest, or 433.34 million shares, in Lafarge Malaysia Bhd, according to the latest filing with Bursa Malaysia.
The filing stated the share purchase was pursuant to a sale and purchase of share agreement dated May 2, 2019, entered into between YTL Cement and Associated International Cement Ltd (AICL) for acquisition by YTL Cement of the sale shares.
To recap, last week YTL Corp Bhd announced that its 98%-owned unit YTL Cement wanted to buy a 51% stake in Lafarge Malaysia  for RM1.63 billion cash, or RM3.75 per share, from AICL, which is currently on a divestment spree in the region.
Subsequently, YTL Cement launched a mandatory general offer (MGO) to buyout the remaining shares from the minority shareholders at RM3.75 per share. The MGO will cost as much as RM1.56 billion should all minority shareholders accept the offer.
The transaction price of RM3.75 per share is at a 25% premium to Lafarge Malaysia's net tangible assets of RM2.99 per share as at end-2018, while standing at 19% above Lafarge Malaysia's five-day volume weighted average share price of RM3.15 (last Thursday).
Analysts are divided in their views whether the minorities should accept the offer. Some believe that minorities should take up the offer as it is at a premium over the market price. Furthermore, Lafarge has been operating in a tough environment with intense price competition and overcapacity.
Others, on the other hand, believe that the share purchase by YTL Cement would set a different operating landscape which would help to improve the listed company's prospects.
Lafarge's other substantial shareholders are Amanah Saham Bumiputra controlling 8.99%, FIL Ltd holding 6.41% and Employee Provident Fund 6.08%.