This article first appeared in The Edge Financial Daily, on October 19, 2017.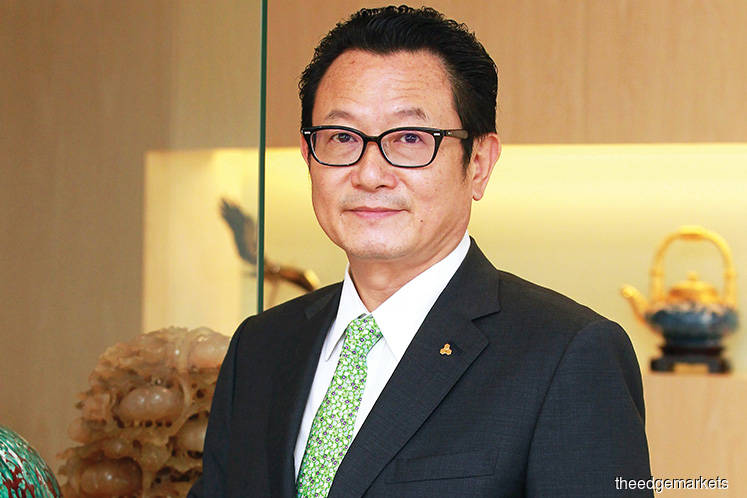 KUALA LUMPUR: Generic drug manufacturer YSP Southeast Asia Bhd's (YSPSAH) is expecting its loss-making Vietnamese production facility, which has marked its sixth year in operation this year, to break even in next financial year ending Dec 31, 2018 (FY18).
"It is true. We have been making losses every year since our Vietnam plant began operating, but we are now approaching the break-even level", its president and group managing director Datuk Dr Lee Fang Hsin told The Edge Financial Daily.
Lee was referring to YSPSAH's pharmaceutical and veterinary plant located within the Nhon Trach 3 Industrial Zone in the province of Dong Nai, Vietnam. The plant has been operating since September 2011.
The losses in the Vietnamese operation have narrowed over the years, said Lee.
"Our bottom line was previously very much affected by unrealised foreign exchange losses due to the volatility of the Vietnamese dong and the US dollar", he said.
YSPSAH purchases a good 60% of its raw materials in US dollars. Lee said its exports, which are also denominated in US dollars, helped mitigate the situation.
YSPSAH's venture in Vietnam does not seem to be smooth sailing so far. But Lee is hopeful that the investment would bear fruit.
Lee noted that political and economical instabilities in Vietnam are major concerns, apart from the volatile currency movement.
"Our animal use drugs segment faces strong headwinds", he said, since this segment, which caters to livestock and aquatic creatures, took a hit after the Chinese embargo on Vietnamese swine took place.
Vietnam is one of the biggest pork producers in Asia, and the largest within the Asean region. The biggest buyer of Vietnamese pork used to be China, up until political tensions between both countries led to an import ban in November last year.
"We have been trying to reduce our reliance on the domestic market there, and instead to focus on exporting products from there," Lee said.
In FY16, contribution from sales in the domestic market stood higher at 80%, while overseas markets contributed 20% of its revenue.
In the first half of the financial year 2017 (1HFY17), YSPSAH achieved a net profit of RM11.93 million, a marginal increase of 2% from RM11.70 million a year ago. Revenue stood at RM127.45 million, 7.9% higher from the RM118.15 million recorded in 1HFY16.
Currently, YSPSAH exports from Vietnam to its existing markets in Cambodia, Indonesia, the Philippines, as well as Malaysia, he added.
The Vietnamese plant is running at a rather low utilisation rate of 40%, where it manufactures over 50 registered products that are distributed to more than 1,200 clients through 35 YSPSAH sales representatives to date.
Lee said this is not its full range of products just yet. By year end, YSPSAH aims to have a total of 60 products registered and launched in Vietnam.
This is in line with its plan to launch 10 products each year to widen its product offerings, which Lee believes would eventually boost its sales.
Lee said the company is slowly bringing part of its research and development team into Dong Nai for a holistic operation together with its existing manufacturing lines, quality assurance and quality control systems, as well as an in-house sales and marketing team.
YSPSAH's business model was first established in its Bangi plant here in Malaysia, and later replicated in Vietnam and more recently, in Indonesia.
"Our market here (in Malaysia) is limited, which was why we needed to venture into other markets such as Vietnam and Indonesia", Lee said, but added there is no immediate plan to expand further elsewhere.
YSPSAH is banking on the large population in these two countries to drive the company's future earnings growth.
Vietnam and Indonesia, with a population of 96 million and 260 million respectively, offer a much bigger market for YSPSAH.
"We have just [obtained] our Good Manufacturing Practice Certificate for our Indonesian manufacturing plant, and have started conducting trial batches for product registration", Lee said.
The company is expecting to launch its first registered prescription drug in Indonesia by fourth quarter of FY19, followed by another five to 10 years to achieve its target of 100 products in total.
To date, the company has invested approximately RM13 million in its Indonesian production facility.
Lee said while waiting for trial runs, product registrations and operations in both Vietnam and Indonesia to mature, YSPSAH remains focused on maintaining a strong balance sheet and bumping up sales and marketing efforts in all its existing markets.
As at June 30, 2017, the company was in a net cash position, with cash balances totalling RM81.97 million.
Coupled with steady growth in sales in other overseas markets, Lee is hopeful that five years from now, YSPSAH could achieve an equal revenue contribution from its domestic and overseas markets.
The company currently sees a 70% revenue contribution coming from the market in Malaysia, with sales in its overseas markets such as Singapore, Cambodia, Myanmar, Brunei, and the Philippines.